Vietnam News Today (Oct. 3): Vietnam Promotes Negotiations of FTA With MERCOSUR
Vietnam News Today (Oct. 3): Vietnam's overseas investment up 4.6% during nine months; Forbes names Ha Long Bay among 24 best destinations for travel in 2024; Localities gearing up for peak tourism season; Vietnam promotes negotiations of FTA with MERCOSUR.
Vietnam News Today (Oct. 3) notable headlines
Vietnam's overseas investment up 4.6% during nine months
Forbes names Ha Long Bay among 24 best destinations for travel in 2024
Localities gearing up for peak tourism season
Vietnam promotes negotiations of FTA with MERCOSUR
Germany's Lower Saxony wants to strengthen economic cooperation with Vietnam
Seminar talks Vietnam-Japan labor cooperation potential
Online cuisine map to bring Vietnamese foods to the world
Trade Office helps Vietnamese firms grasp opportunities in Canadian market
Non Nuoc Cao Bang receives Global Geopark title certificate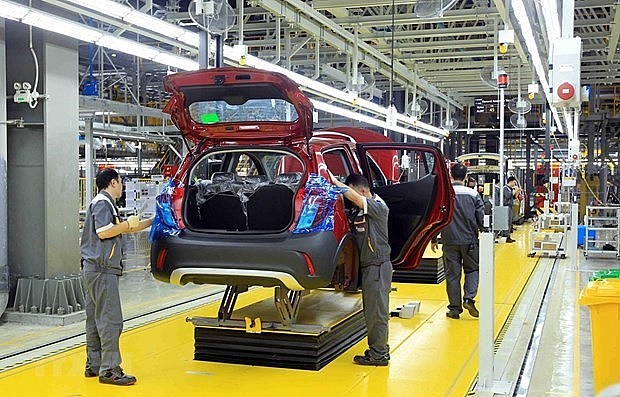 A car assembly factory of Vinfast. (Illustrative photo: VNA)
Vietnam's overseas investment up 4.6% during nine months
Vietnam's overseas investment approximated US$416.8 million during the first nine months of 2023, rising 4.6% year on year, reported the Foreign Investment Agency (FIA) under the Ministry of Planning and Investment.
Of the amount, over U$244.8 million was registered for 84 new projects, equivalent to 70.5% of the value posted in the same period last year, while more than US$171.96 million was added to 18 existing ones, surging 3.38-fold.
Vietnamese investors poured money into 14 sectors abroad during the nine months. The wholesale and retail sector topped the list with nearly US$150.64 million, accounting for 36.1% of the total, channelled into 26 new projects and six existing ones.
The information and communications sector ranked second with over US$114.35 million, or 27.4%. It was followed by electricity production and distribution, agro-forestry-fisheries, and processing - manufacturing, statistics show, cited VNA.
Among the 24 countries and territories recording Vietnamese investments during the period, Canada took the lead with over US$150.2 million (36%) poured into one new project and one existing project there, followed by Singapore, Laos, and Cuba.
As of September 20, Vietnam had 1,667 valid overseas investment projects with combined capital of nearly US$22.1 billion. They include 141 projects worth almost US$11.67 billion of State-invested enterprises, making up 52.8%.
The investments concentrated on mining (31.5%) and agro-forestry fisheries (15.5%). Meanwhile, the biggest destinations of Vietnamese investments were Laos (24.7%), Cambodia (13.3%), and Venezuela (8.3%), according to the FIA.
Forbes names Ha Long Bay among 24 best destinations for travel in 2024
Globally-renowned magazine Forbes of the United States has named Ha Long Bay, a UNESCO-recognized World Heritage site in the northeastern province of Quang Ninh, on the list of the 24 best destinations for travel in 2024.
"The unprecedented demand for travel we saw last year continued in 2023," says Zane Schafer, vice president and general manager of OvationNetwork. "Next year, people will be looking for a deeper, more experiential connection with destinations that are off the beaten path."
OvationNetwork, an American television network, shared its list exclusively with Forbes.
Ha Long Bay, a UNESCO World Heritage Site, boasts one of the most unique ecosystems and geological formations in the world. Few sites provide such a mix of natural beauty, abundance of outdoor activities, fresh food, tranquility, and accessibility, Forbes wrote.
"Whether you're a history buff, a nature enthusiast, a foodie, or an adventure seeker, Ha Long Bay has something to offer everyone," advises Andrew Lewis Harrison, a travel advisor. "The unique rock formations made up of limestone karsts and islets, add to the magic of this unduplicated location."
The article also suggested visiting the place via a junk boat excursion. "If you're worried that Ha Long Bay will be too crowded, book a trip north to Bai Tu Long instead," it shared.
Ha Long Bay is among 24 best destinations for travel in 2024, according to OvationNetwork/Forbes.
Topping the list was Sardinia in Italy which lures travelers with its luxurious Costa Smeralda, immaculate beaches, and high-end boutique shops. Travelers are able to explore coastal villages, enjoy fine dining, and indulge in rich local experiences.
It was followed by Urla, a quiet Aegean coastal town situated just half an hour drive from Izmir which is famous for its wineries and vibrant art scene.
Niseko in Japan came third for being a great place to experience an unforgettable winter destination outside of the usual US or European spots. The top ski area in Japan offers many activities both on and off the slopes.
The list also names several famous places around the world such as Jeju in the Republic of Korea, Orkhon Valley in Mongolia, Goa in India, Tangalle in Sri Lanka, Oaxaca in Mexico, Comporta in Portugal, and San Sebastián in Spain.
Localities gearing up for peak tourism season
Localities are diversifying tourism products and stepping up promotion activities to attract both domestic and foreign holidaymakers in the remaining months of this year.
The Department of Planning and Investment of Ho Chi Minh City reported that in the first nine months of this year, the southern metropolis welcomed 27 million domestic visitors and 3.5 million foreign tourists, up nearly 25% year-on-year, and earned VND125.45 trillion (US$5.16 billion) from the sector, a rise of 35.8%.
In the south-central coastal province of Binh Thuan which hosts the 2023 National Tourism Year, the total number of tourists surged 75% year-on-year to hit nearly 7 million, exceeding the yearly target by 0.4%.
Notably, its tourism revenue in the nine months doubled that of the same period last year to reach VND17.67 trillion.
In the southeastern region, Tay Ninh emerged as a major destination with 4.2 million visitors, and tourism revenue of VND1.76 trillion, up 49.7% year on year. In the Mekong Delta, Ben Tre reported a 79% surge in the number of visitors with 1.7 million and VND2.14 trillion in revenue.
As the peak season for international tourism is approaching, HCM City has launched new products, including community-based tours to Thieng Lieng island hamlet in Can Gio district, and night tours.
Notably, tours exploring the architecture of the headquarters of the municipal People's Council and People's Committee, which have been launched since the National Reunification Day (April 30) and May Day holidays, will be maintained until the end of this year, available on the last weekends of each month.
The city has also offered cultural and tourism products in combination with events, conferences, cuisine, health care and waterway services, while enhancing tourism promotion in such markets as the Republic of Korea (RoK), India and China, according to VNA.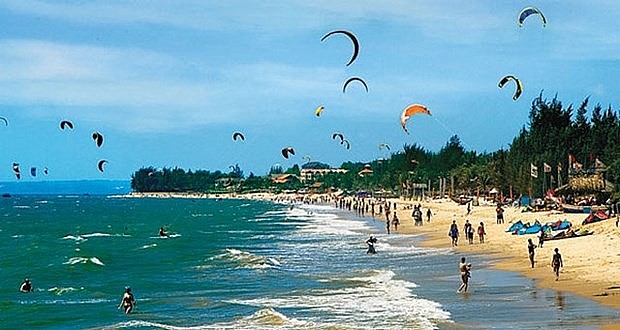 Mui Ne beach in Binh Thuan province. (Photo: baobinhthuan.com.vn)
Nguyen Thi Anh Hoa, Director of the municipal Department of Tourism, said the 17th International Travel Expo of HCM City which took place last month attracted 25,000 visitors, with thousands of trade commitments made, promising breakthroughs for the tourism sector of the city and other localities.
According to tour operator Saigontourist, the Vietnam Pho Festival 2023, slated for October 7-8 in Japan's Tokyo capital city, will be a highlight among such promotion activities.
The event, which marks the seventh edition of the 'Day of Pho' (December 12), will feature many Vietnamese brands of pho, an iconic Vietnamese soup consisting of broth, rice noodles, herbs, and meat – usually beef or chicken, namely Pho Dau, Pho Hai Thien, Pho Phu Gia, Pho 'S, Pho Sen SASCO, Pho Ta - Binh Tay Food, Pho Thin Bo Ho, along with brands served at five-star hotels such as Majestic Saigon Hotel, Grand Saigon Hotel, and Thu Duc Golf Club, among others.
It is held by Tuoi Tre newspaper, Saigontourist Group, the Vietnam–Japan Friendship Association of Ho Chi Minh City, with support of Vietnam Embassy in Japan and Manichi Newspaper.
In the Mekong Delta city of Can Tho, the Vietnam International Travel Mart (VITM) Can Tho, themed "Eco-tourism in the Mekong Delta," will take place from December 1-3.
It is expected to feature 350 booths from 40 provinces and cities across the country as well as 10 countries and territories worldwide. The aim is to boost recovery and accelerate the development of tourism in Can Tho City, a tourism hub in the Mekong Delta.
Vietnam promotes negotiations of FTA with MERCOSUR
Vietnam is taking measures to promote the negotiations of a free trade agreement (FTA) with the Southern Common Market (MERCOSUR), which is expected to be a driving force for Vietnam to tap the Latin American market, Minister of Industry and Trade Nguyen Hong Dien said.
Currently, MERCOSUR members, including Brazil, Argentina, Uruguay, and Paraguay, do not have free trade agreements with countries whose export structure competes directly with Vietnam. Accessing this bloc market via an FTA will create a significant boost for Vietnamese export goods to them.
MERCOSUR is a dynamic, competitive, and developing economic region. It is the fifth-largest economic region with a total GDP of US$4.58 trillion in the world and is also one of the leading food raw material and energy production regions.
Moreover, MERCOSUR is a potential market, with nearly 300 million consumers, about 70% of the South American population, for Vietnam's export products such as garments, footwear, handicrafts, and processed foods.
MERCOSUR is Vietnam's 13th largest trading partner, with bilateral trade value rising from US$2.45 billion in 2011 to US$12 billion in 2022. Of this, Vietnam's goods exports to MERCOSUR reached US$3.3 billion, while imports from this region amounted to about US$8.7 billion.
Trade value between MERCOSUR and Vietnam accounts for nearly a quarter of the total trade value between MERCOSUR and ASEAN, according to the Ministry of Industry and Trade.
However, logistics costs for goods from Vietnam to this market are high due to the long distance, language differences, and lack of direct freight or passenger transport routes. Most importantly, the two sides have not yet established a free trade agreement (FTA).
According to the ministry, MERCOSUR countries excel in producing and exporting farm produce, animal feeds, industrial materials, and minerals. In contrast, Vietnam's main exports to the bloc are electronic and telecommunication devices, apparel, and footwear. Such a complementary structure of goods without direct competitiveness is a strength for Vietnam in approaching this market.
Furthermore, the four South American nations have not signed any trade agreements with countries whose export structure directly competes with Vietnam. As such, access to this market will significantly boost Vietnamese goods.
MERCOSUR Parliament (PARLASUR) leaders have also expressed a keen interest in Vietnam being the gateway for MERCOSUR to enter ASEAN.
They support the early launch of the Vietnam - MERCOSUR FTA negotiations to open markets for each other. This will facilitate goods trading activities, diversify the structure of import and export products, and promote the growth of bilateral trade value in the future.
As one of the MERCOSUR countries, Brazil is now Vietnam's largest trading partner in South America, and vice versa, Vietnam is Brazil's largest trading partner in Southeast Asia. The trade turnover between the two countries in 2022 was about US$6.78 billion, marking an increase of 6.6% compared to 2021 and threefold over the past decade.
Speaking at the discussion between Vietnam-Brazil businesses during Prime Minister Pham Minh Chinh's visit to Brazil last month, Minister of Industry and Trade Nguyen Hong Dien emphasized that Brazil could become a bridge to help Vietnam's goods access Latin American countries' markets as well as the MERCOSUR market.
Similarly, Vietnam can serve as a bridge to help Brazil access the ASEAN market with over 650 million people and the even larger market of 800 million people of the Comprehensive and Progressive Agreement for Trans-Pacific Partnership (CPTPP).
Minister Dien stated that investment from multinational companies into Vietnam is expected to increase as the country becomes a primary production center in the global supply chain. Consequently, Vietnam's demand for raw materials will surge, offering Brazil opportunities to expand its supply of raw materials to Vietnam, especially those for emerging industries.
The minister suggested that both sides intensify the exchange of business delegations to explore investment and business opportunities in the two markets, fostering trade and investment ties between the countries, VNS reported.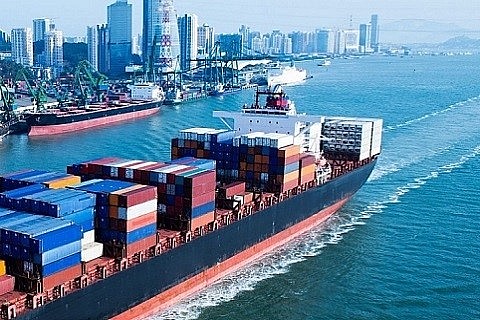 MERCOSUR is Vietnam's 13th largest trading partner with bilateral trade value rose from US$2.45 billion in 2011 to US$12 billion in 2022. Photo baodautu.vn
Minister Dien also urged Brazil to provide more favourable conditions for Vietnamese businesses to access the Brazilian market, especially in sectors like agriculture, footwear, wooden furniture, handicrafts, and seafood.
Brazilian business representatives praised Vietnam's development potential and recognised the vast cooperation possibilities in fields like agriculture, processing, manufacturing, aviation, mineral mining, technology, and renewable energy.
Regarding economic and trade relations, Vietnam and Brazil have the potential to boost their bilateral turnover to US$10 billion by 2025 and $15 billion by 2030, as noted by Minister of Foreign Affairs Bui Thanh Son.
Vietnam hopes Brazil, a founding member and the current rotating president of MERCOSUR, will continue to support and expedite the commencement of FTA negotiations between Vietnam and MERCOSUR, Son added.
According to statistics, trade between Vietnam and the Americas, comprising 35 countries including MERCOSUR members, reached US$153.9 billion last year, growing by 10.7% annually.
Of this total, Vietnam's imports and exports were valued at over US$128 billion and US$25.7 billion, marking increases of 12.2% and 3% year-on-year, respectively. This led to a record trade surplus of more than US$102.5 billion.
Trade values with major regional markets experienced stable growth: the US (11%), Brazil (6.6%), Canada (16.5%), Mexico (7.1%), Chile (9%), and Argentina (8.3%).
Ta Hoang Linh, director of the MoIT's European-American Market Department, believes that Vietnamese goods can establish a stronger foothold in the Americas when businesses leverage existing FTAs.
The ministry's strategy emphasises maximising the benefits of the 15 existing FTAs and advocating for the negotiation of new agreements, including one with MERCOSURr.
Furthermore, as Linh highlighted, Vietnam has pledged to achieve net-zero emissions by 2050, driving the nation to champion green production and environmental protection. This commitment will give Vietnamese exports a competitive edge in the future, especially as demand for eco-friendly products rises in European and American markets.
Germany's Lower Saxony wants to strengthen economic cooperation with Vietnam
The Minister President of the German state of Lower Saxony, Stephan Weil, has raised high expectations of strengthening cooperation with Vietnam, especially in economy and labor, following his six-day trip to the Southeast Asian country, starting on October 1.
Suddeutsche Zeitung newswire quoted Stephan Weil ahead of his departure, saying Vietnam is an important partner of the European Union in Southeast Asia and an important location for German companies to diversify their markets. Weil also highly appreciated Vietnam's increasing position since the enforcement of the EU-Vietnam Free Trade Agreement (EVFTA).
"I am looking forward to our trip and I am pleased about the strong interest in the Lower Saxony economy," said Weil.
According to the Minister President, Vietnam is also an interesting destination for Lower Saxony thanks to its comparatively young population, when it comes to the shortage of skilled workers in the Germany State.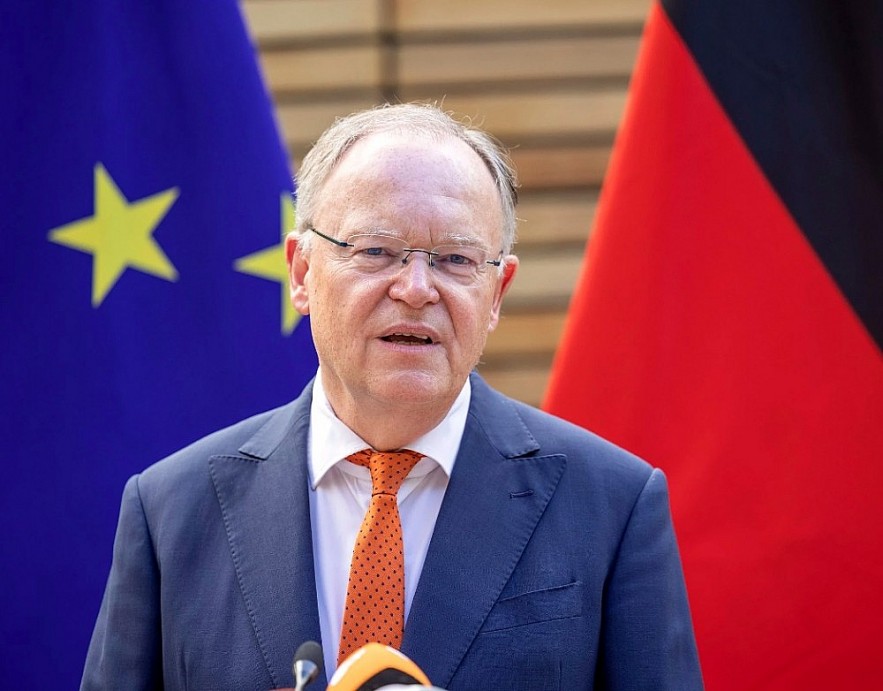 The Minister President of the German state of Lower Saxony, Stephan Weil. (Photo: Thomas Banneyer/dpa)
"We want to present Lower Saxony as an attractive destination for young Vietnamese people interested in training or working in Germany," said Weil.
The Press Office of Lower Saxony said Vietnam has experienced remarkable economic growth over the past 30 years and it is now one of the world's most important manufacturing locations for electronics, clothing, footwear, and furniture.
German business associations and firms are very interested in the workforce from Vietnam, especially workers in the fields of health care and food catering, as well as in industry and craft making. Therefore, Vietnam is also an attractive destination for Lower Saxony in the current context of skilled labor shortages.
German statistics show Germany is currently Vietnam's largest trading partner in the European Union with bilateral turnover reaching about EUR18 billion (more than US$19 billion) last year, cited VOV.
About 500 German companies have opened their representative offices in Vietnam. Many German companies are considering investing in Vietnam in an effort to diversify markets and production locations.
Minister President Stephan Weil is beginning a six-day working trip to Vietnam on October 1 to further develop economic relations between Lower Saxony and Vietnam, according to the State Chancellery. Economic and political discussions and business networking events will be high on the agenda.