Vietnam News Today (October 8): Vietnamese Carriers to Service Domestic Routes Starting Sunday
Vietnam News Today (October 8): Vietnam records 4,147 more local Covid cases; Vietnamese carriers to service domestic routes starting Sunday; Numerous Japanese firms consider moving part of their production chains to Vietnam; Vietnam ranks high on economic performance in region.
Vietnam News Today (October 8) notable headlines
Vietnam records 4,147 more local Covid cases
Vietnamese carriers to service domestic routes starting Sunday
Numerous Japanese firms consider moving part of their production chains to Vietnam
Vietnam ranks high on economic performance in region: website
Vietnamese creator of Axie Infinity raises US$152 million in funding
Vietnam responds to UK and New Zealand battleships entering Bien Dong Sea
Vietnam attends meeting on ASEAN's mineral cooperation with partners
Vietnam to purchase AstraZeneca vaccine from Hungary
Vietnamese cashew nuts increase market share in US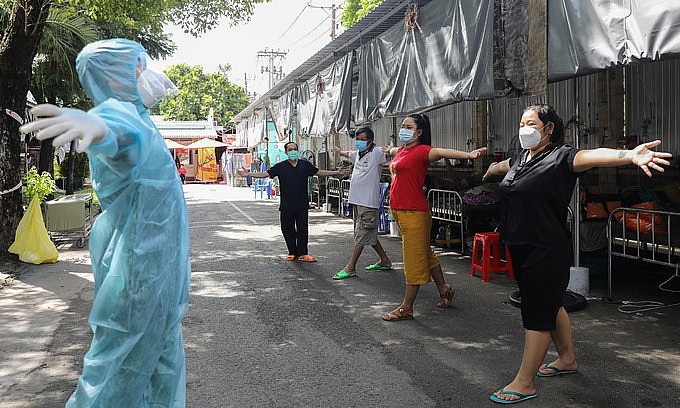 A health worker instructs Covid-19 patients on physicial therapy to restore lung functions in HCMC's District 8, September 21, 2021. Photo: VnExpress
Vietnam records 4,147 more local Covid cases
Vietnam on Thursday recorded 4,147 more local Covid-19 cases, bringing the number of infections in the new wave to 822,239.
The epicenter HCMC recorded 1,730 cases, while its neighbors Binh Duong recorded 840 cases and Dong Nai 589 cases.
125 deaths were added to the national database on Thursday: 92 in Ho Chi Minh City, 19 in Binh Duong, five in Ninh Thuan, three in Dong Nai, two in Can Tho and one each in Ben Tre, Tien Giang, Dak Nong and Long An.
The total number of coronavirus deaths so far is 20,223, taking up around 2.4 percent of all infections, cited VnExpress.
Also on Thursday, 1,402 Covid-19 patients were announced recovered, bringing the total number of recovered cases to 758,488.
Vietnam has vaccinated over 36.4 million with at least one Covid-19 vaccine shot. Over 12.8 million people have been fully vaccinated.
Vietnamese carriers to service domestic routes starting Sunday
Vietnam Airlines, Pacific Airlines and VietJet Air have announced plans to resume service on certain domestic routes from October 10 after being grounded for more than a month.
Vietnam Airlines said Thursday that the national flag carrier and Pacific Airlines plan to resume flights on seven domestic routes from Sunday after receiving approval from aviation authorities.
There will be one daily return flight from HCMC to popular beach hotspots Thanh Hoa, Nha Trang, Tuy Hoa, Quy Nhon and Phu Quoc.
There will be one return flight a week from HCMC to Hue and two weekly one-way flights from Vinh to HCMC.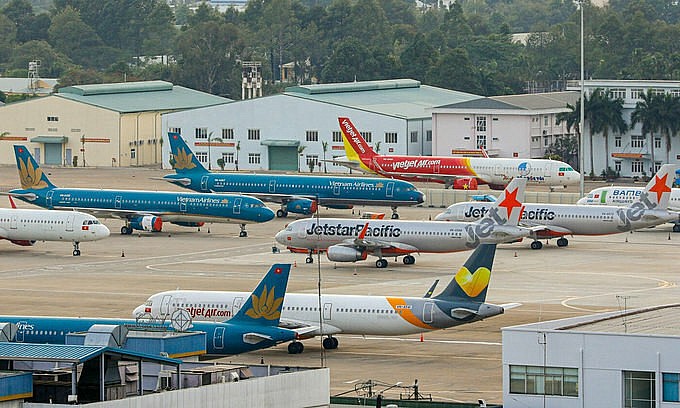 Aircraft at Tan Son Nhat Airport in HCMC in April 2020. Photo: VnExpress
"The airline will open ticket sales throughout its system including website, mobile application, agents and ticket offices as soon as it receives approval from aviation authorities," the group said.
Budget airline Vietjet Air is also planning to resume once a week return flights from HCMC to Quy Nhon, Thanh Hoa, Tuy Hoa, Phu Quoc and Nha Trang, reported VnExpress.
From Thanh Hoa to Nha Trang and Phu Quoc, there will be two weekly flights each.
Bamboo Airways said it is awaiting a final decision from aviation authorities to announce its resumption plan.
So far, 14 of 20 surveyed localities including HCMC and Da Nang have agreed with aviation authorities on resuming domestic flights while Hanoi, Hai Phong and Gia Lai have want the resumption delayed. Da Nang just voiced its agreement on Thursday afternoon.
With the agreement of localities, the Civil Aviation Authority of Vietnam (CAAV) has proposed to the Transport Ministry that service resumes on 10 domestic routes starting this Sunday. After receiving approval from the ministry, CAAV will grant flight licenses to the airlines.
To fly, passengers need to be fully vaccinated, with the second dose administered at least 14 days but no more than 12 months prior or show a certificate proving they had contracted and recovered from the disease no more than six months prior.
In addition, passengers coming from 'red zones,' deemed to be at very high risk of spreading the novel coronavirus, must furnish a negative Covid certificate with the PCR or rapid test done within 72 hours before departure.
Those departing from southern localities like HCMC, Binh Duong, Dong Nai and Long Nai, the country's biggest coronavirus hotspots, have to furnish a negative Covid certificate with tests done within 72 hours before departure and would have their health monitored at home or place of residence for seven days after arrival. They would be tested twice on the first and seventh day.
Numerous Japanese firms consider moving part of their production chains to Vietnam
A number of Japanese companies are in the process of considering plans to move part of their production chains to the nation in the near future, according to the Vietnam Trade Office in Japan.
M-Tech Osaka, Japan's largest trade show for mechanical components and materials technology, opened in Osaka Prefecture on October 6, with the event featuring the participation of big brand manufacturers from global industrial powers such as the UK, France, Germany, the US, the Republic of Korea, and China.
The three-day event is running from October 6 to October 8 and offers Vietnamese enterprises an ideal opportunity to introduce various products, seek greater co-operation opportunities, and fully engage in the global value chain, while simultaneously gaining access to advanced and modern production technologies.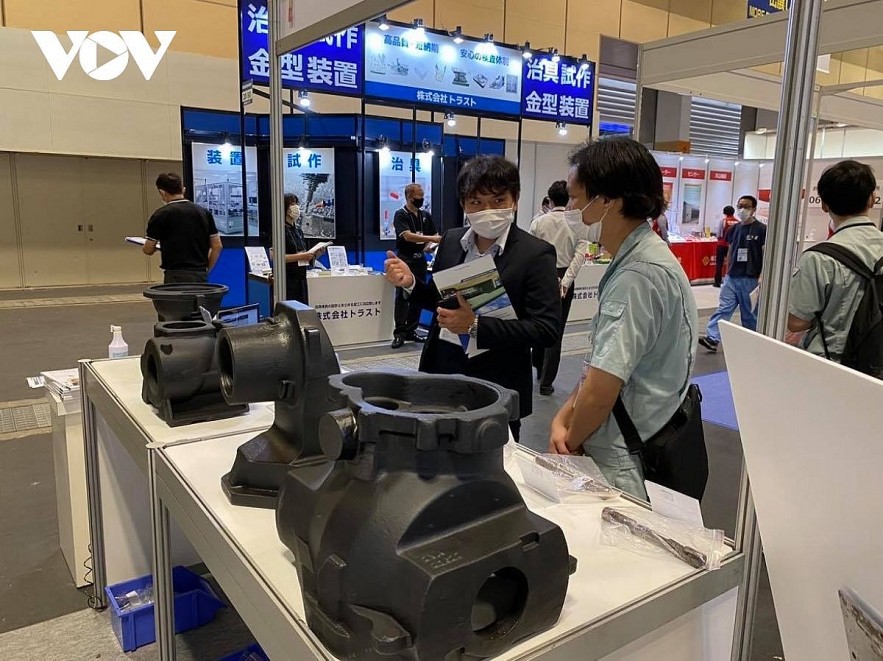 Visitors at Vietnam's booth. Photo: VOV
An issue this year is Vietnamese businesses finding it challenging to attend the latest version of the trade show and deal directly with foreign partners due to the impact of the Covid-19 pandemic.
However, with the support from the Vietnam Trade Office in Japan, Vietnam-Europe Mechanical Joint Stock Company managed to successfully register for a booth at the exhibition, with the function drawing the attention of visitors who are keen to learn and seek greater co-operation opportunities with the firm, according to VOV.
According to statistics, the export value of products relating to the support industry between the country and Japan in 2020 reached US$1.1 billion, thereby accounting for 5% of total Vietnamese export turnover to the Far East nation.
This is therefore considered a remarkable result coming from the efforts of the two Governments to promote bilateral co-operation in this field.
Of the six priority sectors of the industrialization strategy within the framework of joint co-operation, three relate to the support industry, including electronics, agricultural machinery, and automobile manufacturing.
The initial outbreak of the Covid-19 pandemic in early 2020 served to severely disrupt and break some parts of the supply chain, thereby causing a wave of Japanese businesses to shift their supply chains from China to neighboring countries in Southeast Asia, including the Vietnamese market and Thailand.
According to information given by the Vietnam Trade Office in Japan, the Vietnamese support industry, as well as businesses in this field, must remain active to seize new opportunities for investment attraction and business co-operation.
Vietnam ranks high on economic performance in region: website
The AXA Investment Managers Asia headquartered in Singapore recently published an article which elucidates the reasons behind Vietnam's high ranking on economic performance and discusses the prospects for broadening the country's position in the regional and global production ecosystems.
"There are several characteristics contributing to Vietnam's growing trade and manufacturing competitiveness," the article stated.
It affirmed that the successful integration into the Association of Southeast Asian Nations (ASEAN) was key to igniting Vietnam's trade engine.
"Vietnam also signed free trade agreements with other major economies including China, the European Union, the UK, and Japan, creating a fertile environment for trade relations to grow," it noted.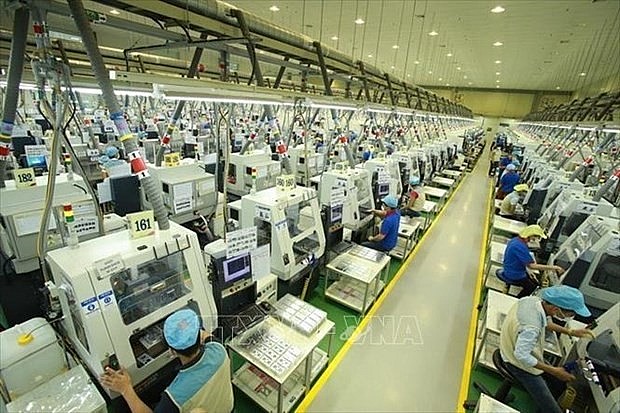 A production line of a foreign invested firm in Thai Nguyen province. Photo: VNA
It continued that a rapid increase in manufacturing competitiveness has also contributed to Vietnam's rise as a regional export powerhouse. Manufacturing value-added increased by the most in the past decade, doubling India's gain, VNA reported.
The article went on that manufacturing competitiveness has been underpinned by low labour expenses. A rapidly growing young population has helped to keep wage pressure low despite fast economic growth.
"Vietnam has also been very successful in attracting foreign direct investment (FDI), thanks to favorable government policies".
The authors cited that by 2020, the number of industrial parks in Vietnam had grown to 369, an increase of 180 percent from 2005. Vietnam's ranking in the World Bank's "ease of doing business" index – up 23 places to 70 from ten years ago.
"Vietnam's FDI inflow has experienced the fastest growth in the region," the article pointed out.
According to a set of proprietary competitiveness scores calculated based on ease of doing business, logistic quality, wage cost, GDP growth and changes in the share of exports and FDI, Vietnam is viewed as the most competitive country in the region, which has underpinned its impressive export market share gains in recent years.
The authors projected that in the short term, the adverse impact from the Covid-19 pandemic will linger, weighing on Vietnam's manufacturing and export sector, restraining the pace of corporate capital expenditure, and hampering the relocation of global supply chains.
Meanwhile, over the long term, foreign businesses are expected to resume the establishment of efficient global supply chains.
Vietnamese creator of Axie Infinity raises US$152 million in funding
Vietnamese game producer Sky Mavis, the creator of the blockchain-based game Axie Infinity, has successfully raised US$152 million as part of its Series B funding round, according to Blockworks.
Although Sky Mavis is legally based in Singapore, the majority of its core team is made up of Vietnamese workers, including Trung Nguyen, Tu Doan, and Viet Anh Ho.
The website also quoted a recent report published in The Information as saying that the latest round of funding serves to bring Axie's parent company to a total valuation of almost US$3 billion.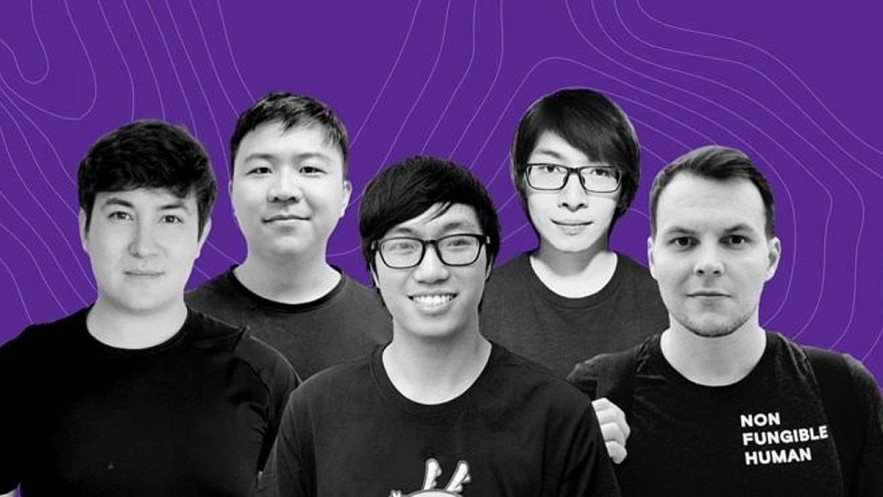 The core team of Sky Mavis. Photo: VOV
Led by Andreessen Horowitz, the additional capital will be used towards staff expansion, scaling infrastructure, and to build its own distribution platform.
Other participants in the round include Accel and Paradigm, according to Axie's Substack.
Blockworks has revealed that as a play-to-earn (P2E) game, Axie Infinity players will be able to earn crypto rewards that can later be sold and traded on secondary marketplaces. Originally founded back in 2018, Axie users can trade, breed, and battle non-fungible token (NFT) characters in the digital world, cited VOV.
As of Q3, Axie Infinity has surpassed 1.5 million active users, generating over US$776 million in revenue in the process.
According to a recent Dapp Industry Report, the game "became the most traded NFT collection ever", exceeding US$2 billion in trading volume in September.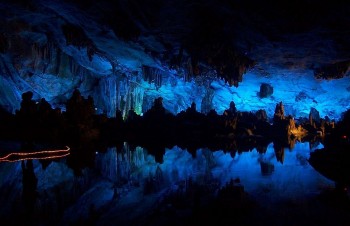 Travel
Caves are the creation of nature, charming any tourists with their mysterious and an air of danger, waiting for humans to explore the deepest secrets inside them. Take a look at these magnificent and beautiful caves around the world that you must visit once in your lifetime.
Viet's Home
According to the AFC official statement, Vietnam striker Nguyen Tien Linh won the AFC International Player of the Week after receiving the most votes out of the remaining nine players.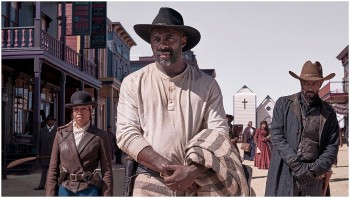 Handbook
November is coming close, and the cold outside makes us want to curl up inside our warm blanket and bing watch our favorite movies or shows. Here is the list of what is coming on Netflix in November, and some of the most expected Netflix originals for you to enjoy.