Vietnam outstrips Bangladesh to become the world's second-largest apparel exporter
According to the General Statistics Office of Vietnam data, during the January-June period of 2020, Vietnam has earned $13.18 billion from exporting textile and sewing products, thus, surpasses Bangladesh to become the world"s second largest apparel exporter.
On the other hand, Dhaka Tribune cited the data from the Export Promotion Bureau (EPB) showing that Bangladesh fetched $11.92 billion by exporting readymade garment (RMG) products during the same period.
However, the earnings of both countries from apparel exports have declined as a result of the ongoing Covid-19 pandemic. Bangladesh"s earnings from apparel exports have decreased by 18.12 percent from the previous year, whereas Vietnam"s export income fell by 3.09 percent year-on-year, reported the Business Standard.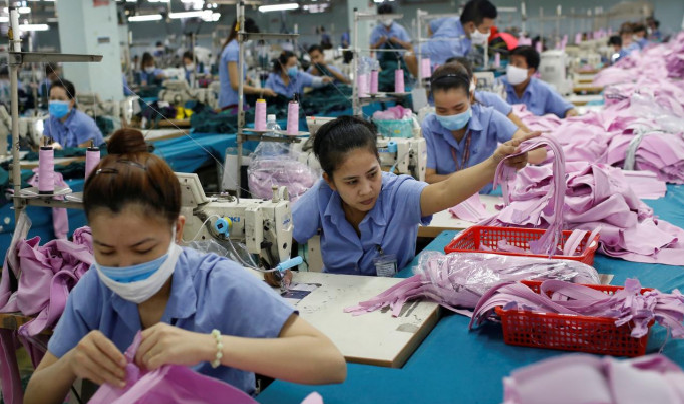 Vietnam outstrips Bangladesh to become the world"s second-largest apparel exporter Illustrative photo: Business Standard.
Vietnam gained the position from Bangladesh because while Bangladeshi apparel industries remained closed during the March-May period, Vietnam did not close a factory even for a single day, explained BGMEA Senior Vice President Faisal Samad.
Exporters and economists acknowledged that Vietnam would go ahead of Bangladesh in apparel exports with a bigger margin in the coming days – it is the reality.
Bangladesh and Vietnam had been holding the second and third positions respectively in the apparel export over the past decade with a close margin.
Bangladesh is a popular destination for low-end manufacturing items at the cheapest rate globally while Vietnam produces high-end apparel products with a strong backward linkage industry and educated workforce.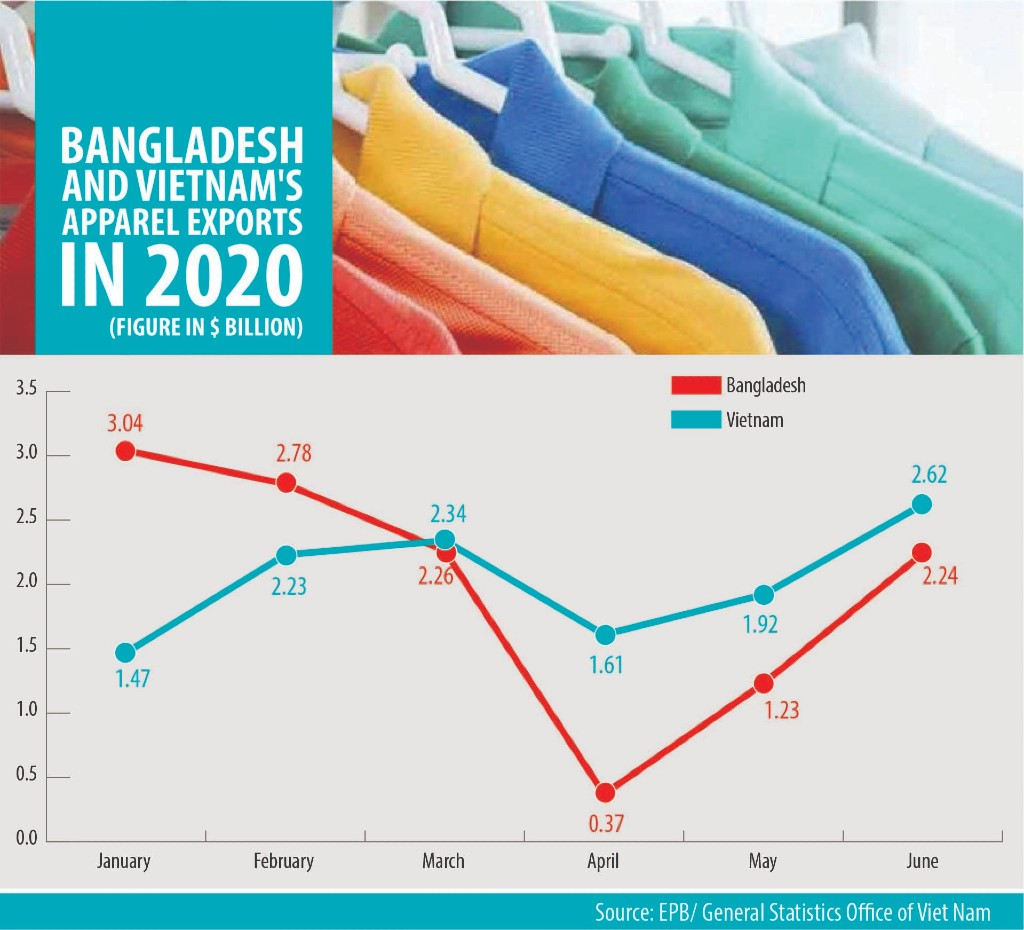 Source: General Statistics Office of Vietnam
"There are many reasons why Vietnam has surpassed Bangladesh in the apparel export. For instance, Vietnam has diversified products within the sector plus they export textiles," said Ahsan H Mansur, executive director at the Policy Research Institute of Bangladesh.
Some 60 percent of investment in Vietnam made by larger foreign companies has helped the country produce diversified products and build a strong technological base, he added.
Vietnam was one of the world"s top five countries who handled the pandemic smartly by keeping deaths and infections minimum. As a result, buyers continued placing work orders to the country, said Kutubuddin, also former president at Bangladesh Garment Manufacturers and Exporters Association (BGMEA).
The FTA sign between Vietnam and the EU will come into effect from the summer of 2020. Many EU buyers have already placed new orders in Vietnam, which have reflected in the export earnings, said Mohammed Abdus Salam, acting president at the BGMEA.
Vietnam has advantages, educated workers with high efficiency, a large number of foreign investment, and is producing diversified and value-added products, he added.
In 2019, Bangladesh was the second-largest apparel exporter in the globe with a 6.8% market share worth $34 billion in 2019, according to the World Trade Organization (WTO) data. Meanwhile, Vietnam"s market share was 6.20% to $31 billion.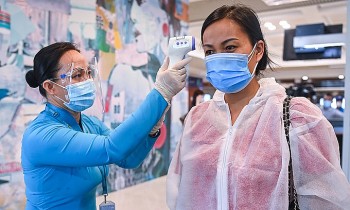 National
Vietnam News Today (October 20): Vietnam adds 3,034 Covid-19 cases to national infection tally; HCM City enhances cooperation with China's Shanghai; Thirty-two localities declare Covid-19 risk levels; Transport ministry mulls letting the unvaccinated fly.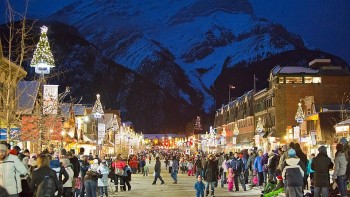 Travel
If you are looking to celebrate your Christmas somewhere else outside the country, then Canada can be the perfect choice for you with these 10 best and most idyllic places to have a wonderful Christmas holiday with your friends and families.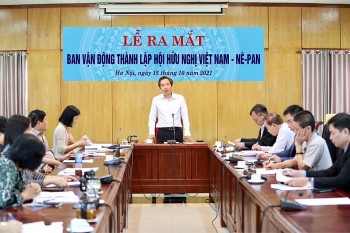 Friendship
The Advocacy Committee for the establishment of the Vietnam - Nepal Friendship Association was officially launched.