Vietnam, Poland Boost Trade, IT Cooperation
Vietnam is the biggest economic partner of Poland in Southeast Asia, and the potential for stronger cooperation remains huge.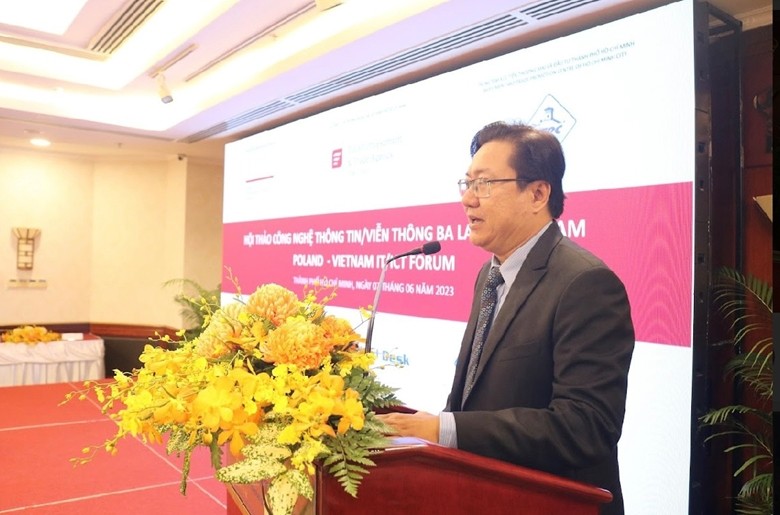 Vice Director of the ITPC Nguyen Tuan. Source: tphcm.dangcongsan.vn
A workshop to promote cooperation in trade and information technology (IT) between Vietnam and Poland was held on June 7 in Ho Chi Minh City by the Investment & Trade Promotion Centre of HCM City (ITPC) and the Polish Investment and Trade Agency (PAIH) in the locality, VNA reported.
According to Vice Director of the ITPC Nguyen Tuan, Poland is the largest trade partner of Vietnam in Central-Eastern Europe, while Vietnam is Poland's fourth largest trade partner in Asia.
Economic cooperation between the two nations has still maintained stable growth with two-way trade in both 2021 and 2022 hitting a record of over USD 2.5 billion.
In the first four months of 2023, the trade reached USD 841 million, with Vietnam's export turnover of computers, electronics, and spare parts to Poland nearing USD 236.34 million.
Trade and investment cooperation between HCM City and Poland witnessed strong growth in 2022, with two-way trade totaling USD 270 million, up 8% year-on-year.
Poland has so far had 10 investment projects worth over USD 469,000 in HCM City, ranking 64th among the 117 countries and territories investing in the southern economic hub.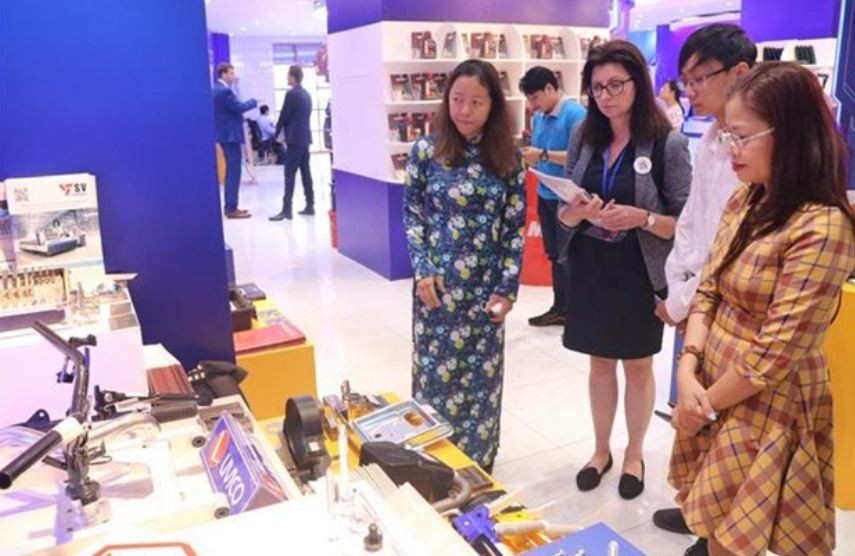 Polish enterprises visit the exhibition area of export products of enterprises in Ho Chi Minh City after the conference. Photo: VNA
Tuan said the ITPC will continue to coordinate with relevant agencies to intensify trade and investment promotion activities with Poland, thus facilitating the operation of Polish businesses in HCM City and vice versa.
Representatives of Polish businesses shared that Poland is currently one of the digital transformation leaders in Europe, through the application of many related integrated software programs such as e-citizens, electronic health records, financial management, banking and finance. For information technology, they said Poland is still in the process of looking for partners and wants to seek cooperation opportunities in Vietnam.
Polish businesses hoped they would find suitable potential partners and business cooperation opportunities in Ho Chi Minh City in particular and Vietnam in General in the time to come.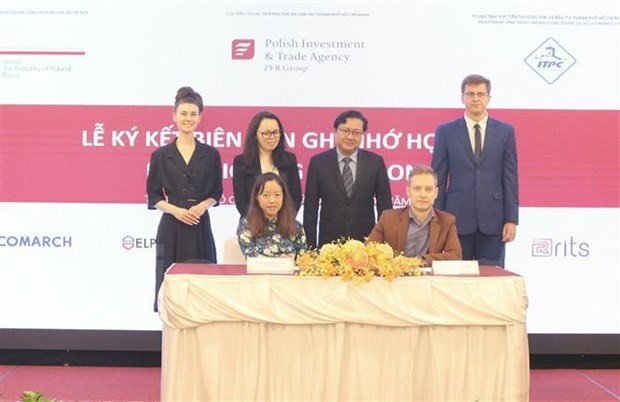 Representatives of the Polish Investment and Trade Agency and the Central and Eastern European Chamber of Commerce in Vietnam (CEEC) sign a cooperation agreement at the event. Photo: VNA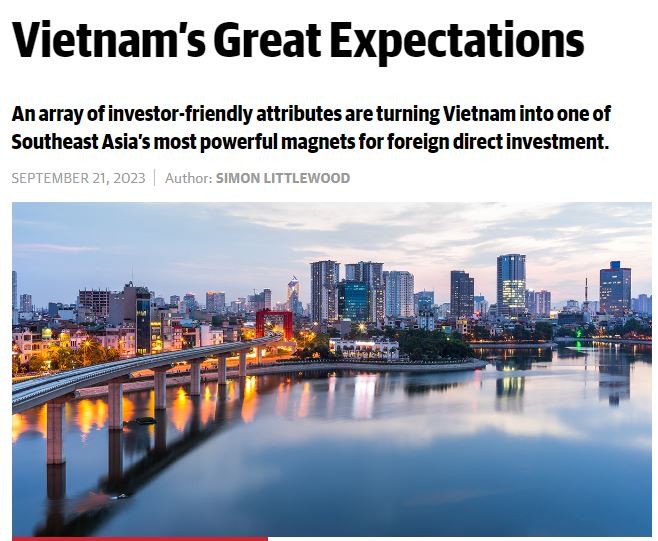 Economy
"An array of investor-friendly attributes are turning Vietnam into one of Southeast Asia's most powerful magnets for foreign direct investment," said Global Finance Magazine in a recent article.
September 23, 2023 | 16:38
Economy
Vietnam has a fast-increasing semiconductor ecosystem and possibilities to improve its position in the global supply chain. In the joint announcement of the US-Vietnam Comprehensive Strategic Partnership, the two countries acknowledged Vietnam's significant potential to become a key nation in the semiconductor industry, adding they "are supportive of the rapid growth of the semiconductor ecosystem in Vietnam."
September 22, 2023 | 09:22
Economy
The Vietnam-Saudi Arabia Business Forum was launched on September 11 at Vietnam's Ministry of Foreign Affairs Office.
September 12, 2023 | 06:05