Polish Children Enjoy Vietnamese Folk Games Festival
From March 27-31, the Association of Vietnamese Parents and Students in Ochota District (Warszawa City, Poland) held a Vietnamese Culture Week with the theme "Vietnamese Folk Game Festival," allowing foreign children to better understand unique, Viet customs.
The program is sponsored by the Ochota District Committee and Department of Education, with the coordination of schools 152, 264 and 175 in the district. Accordingly, the festival took place in the afternoon from March 29-31 in each school.
Polish children enjoy playing Vietnamese stall dancing. (Photo: Thoi Dai)
According to the Organizing Committee, the purpose of this event is to introduce customs, costumes, cuisine and Vietnamese folk games to Vietnamese and Polish students and international friends. Folk games are played by students during their break time, creating a useful playground for students.
Through these folk games, students also understand better about the country and people of Vietnam, building relationships and connections between Vietnamese students and parents with schools, teachers, friends in Poland and other countries.
It also creates an opportunity for Vietnamese students to feel proud of their nationality, be confident and assert the position of Vietnamese community in Polish society.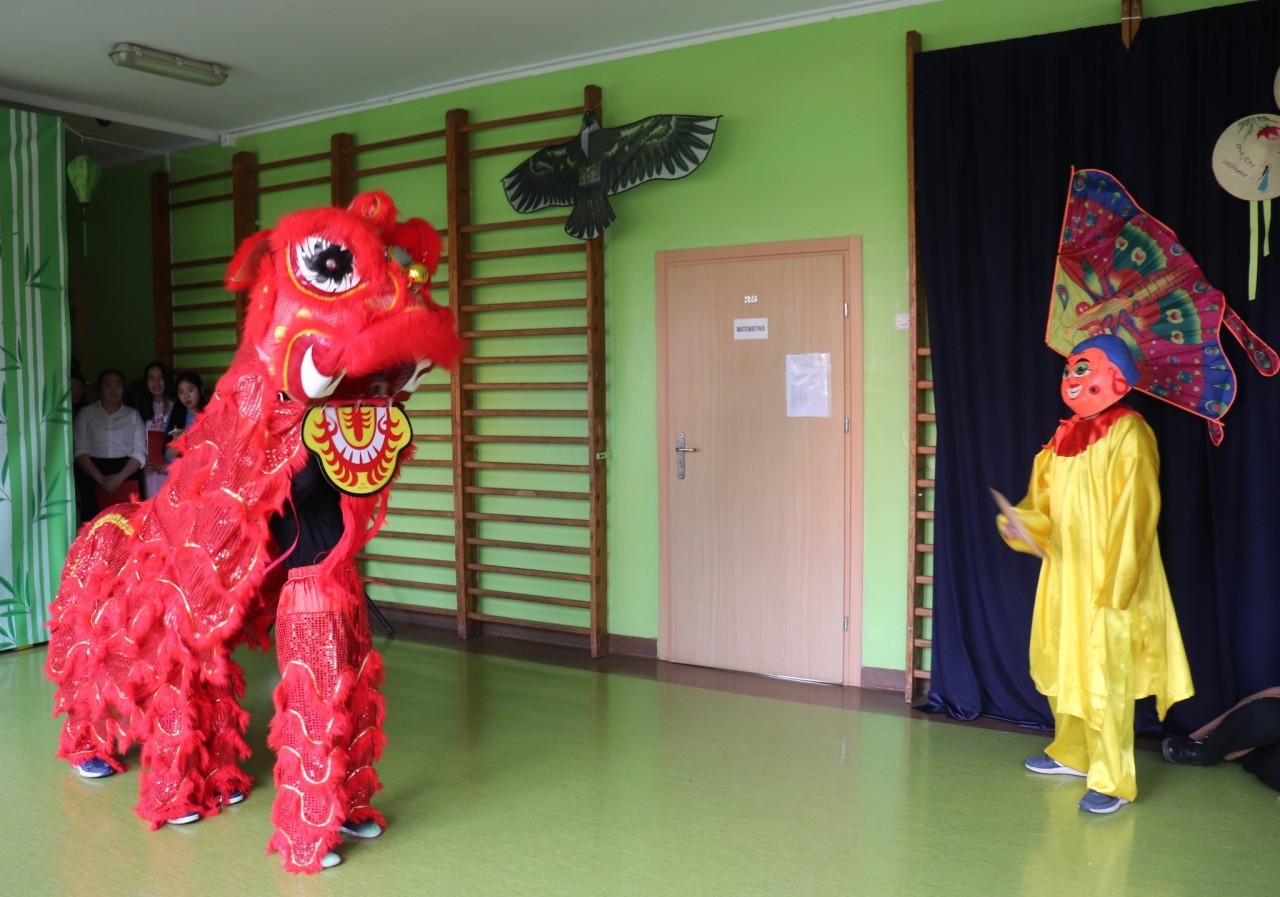 The event aims to spread Vietnamese culture, customs, costumes, cuisine as well as introduce folk games to Vietnamese and Polish students and international friends. (Photo: Thoi Dai)
Hat dance performance by Vietnamese and Polish students. (Photo: Thoi Dai)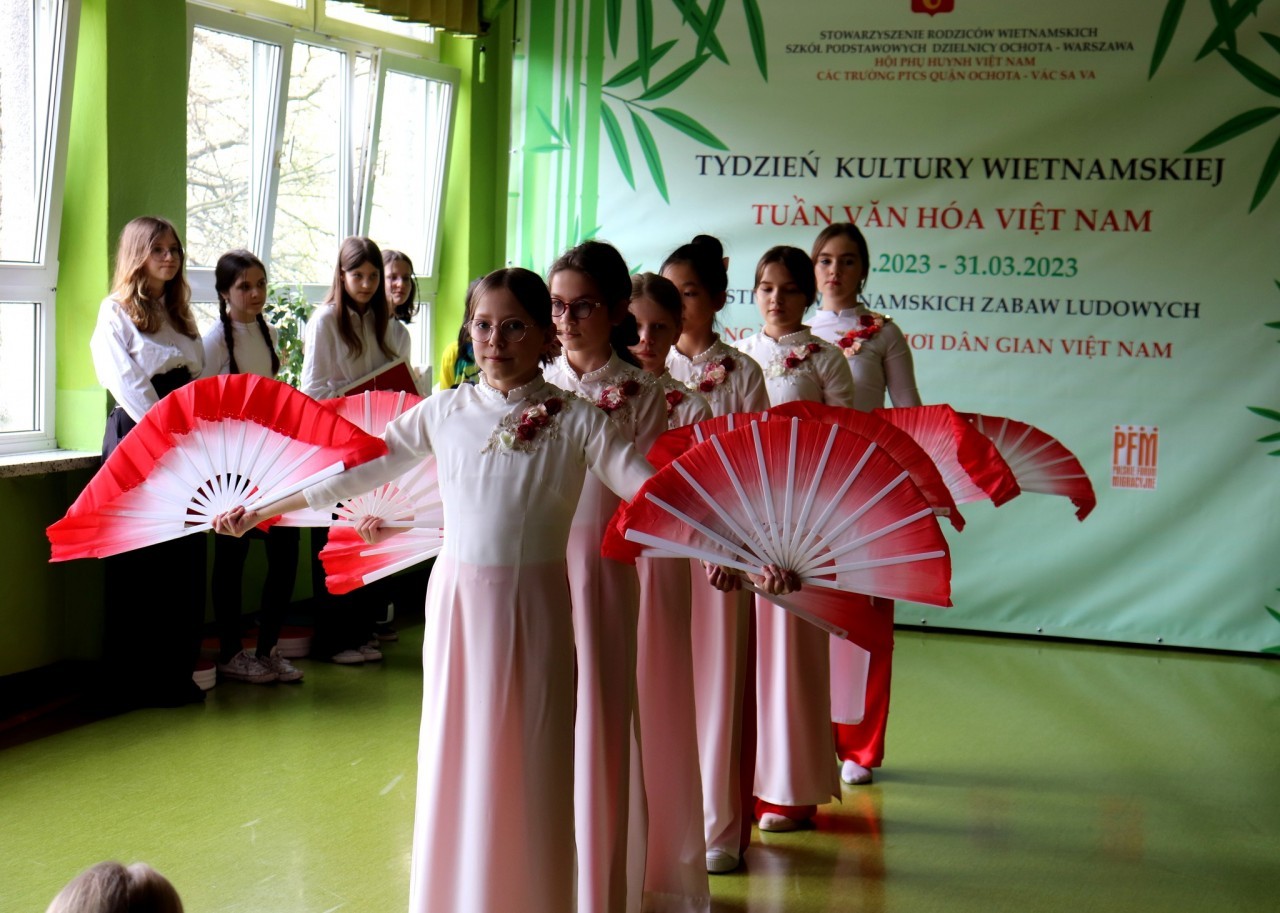 Fan dance performance by Vietnamese and Polish students. (Photo: Thoi Dai)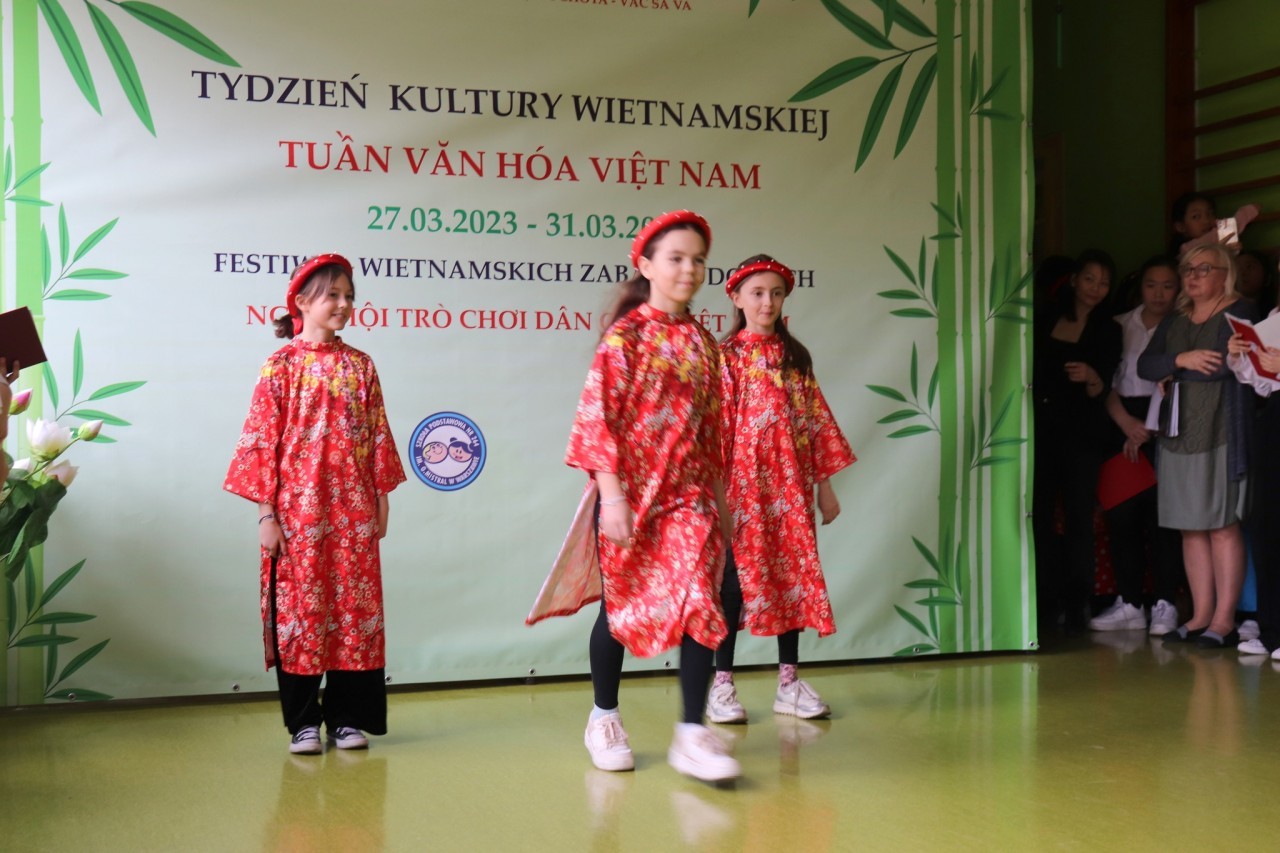 Polish students in traditional Vietnamese ao dai. (Photo: Thoi Dai)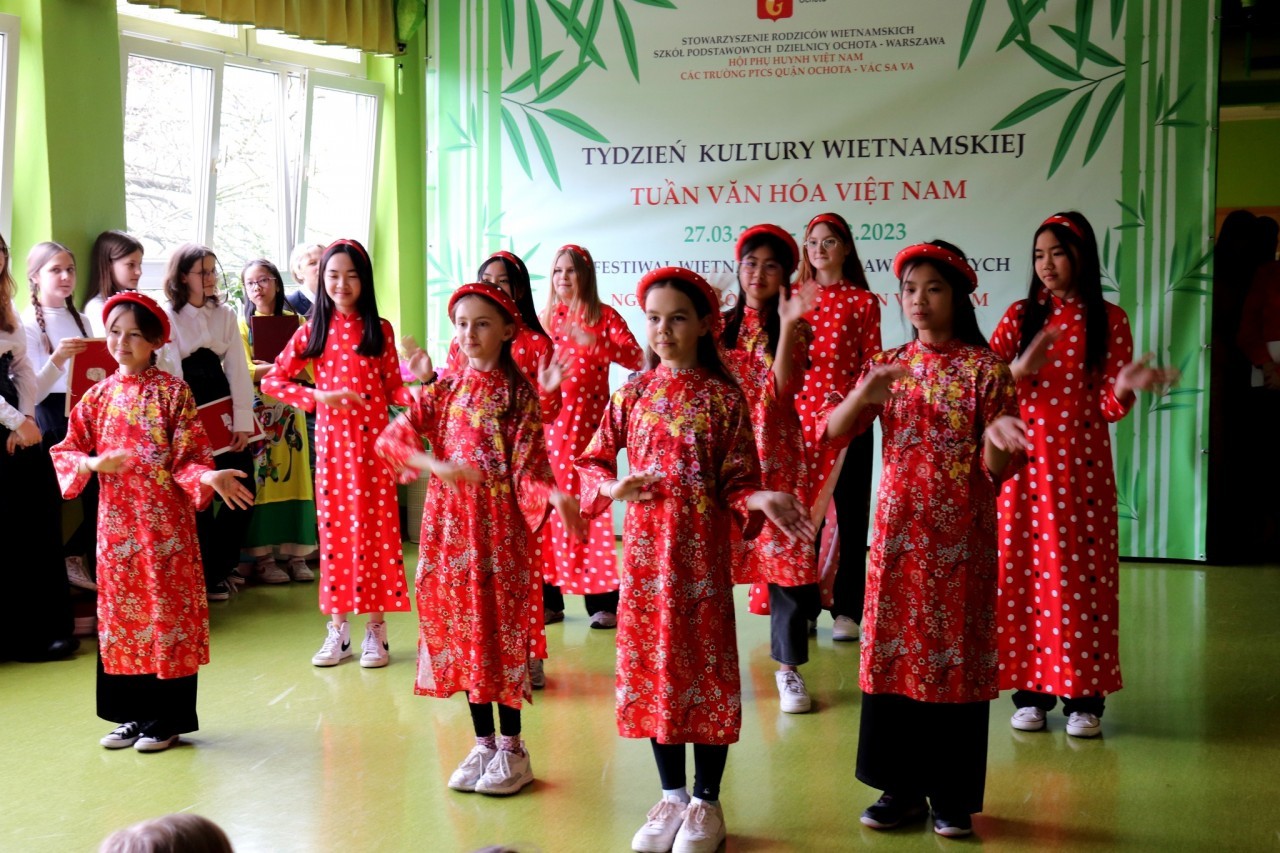 (Photo: Thoi Dai)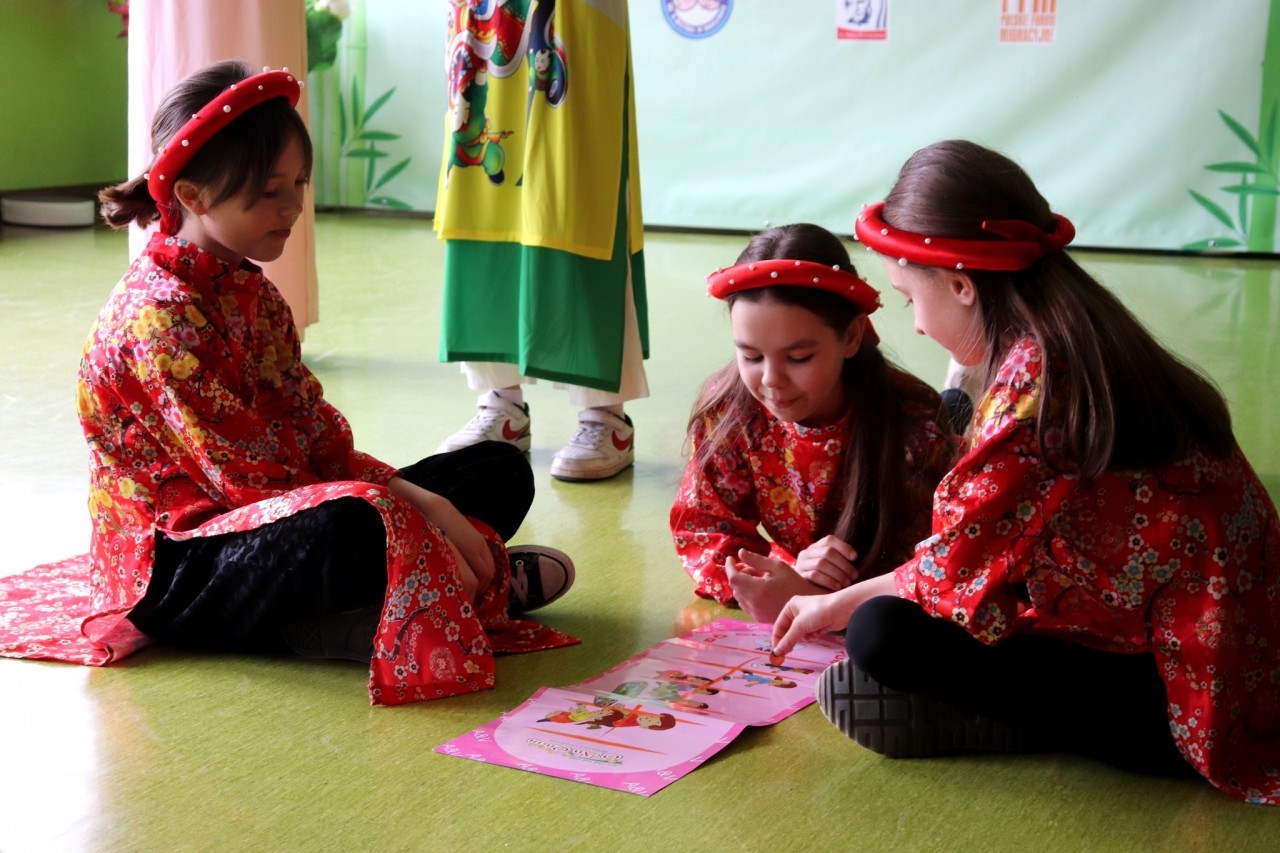 Polish schoolchildren play Vietnamese folk games. (Photo: Thoi Dai)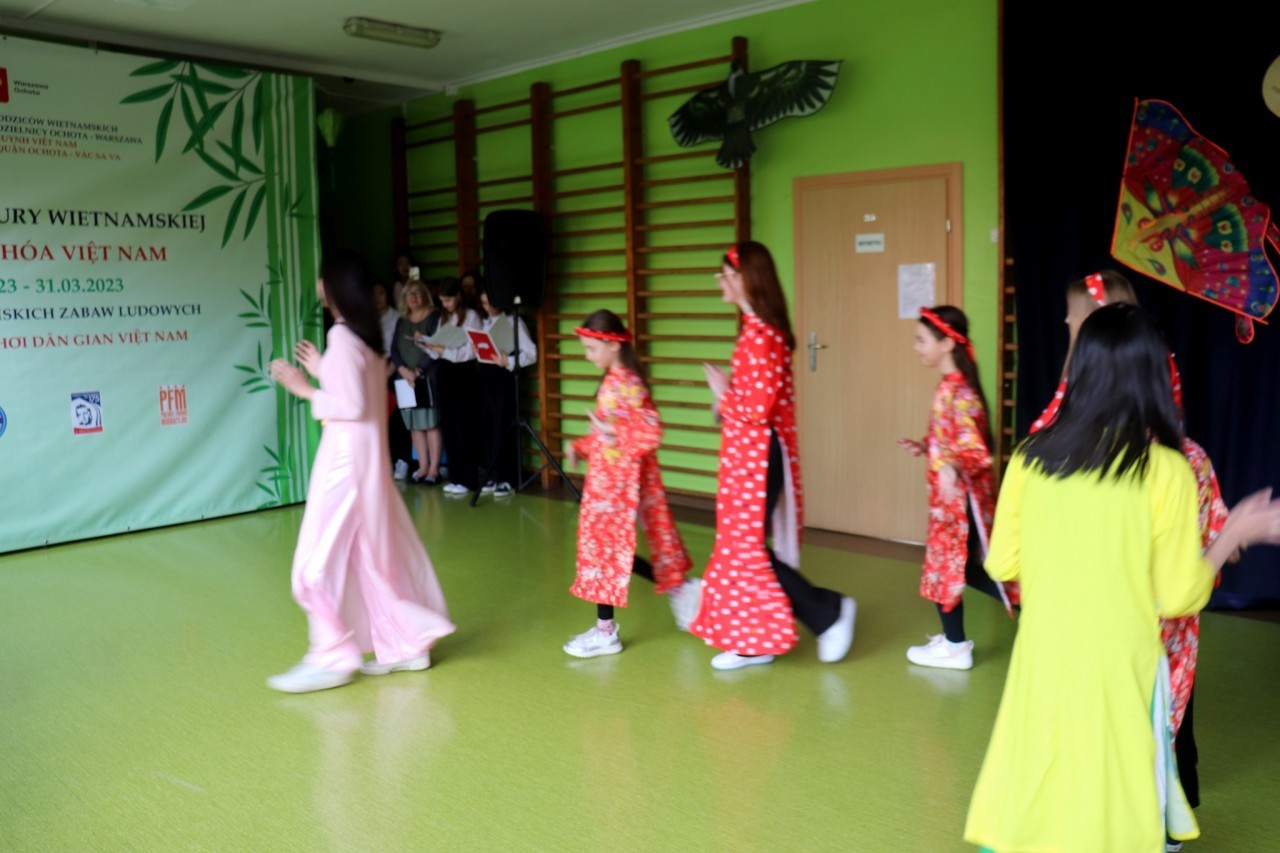 (Photo: Thoi Dai)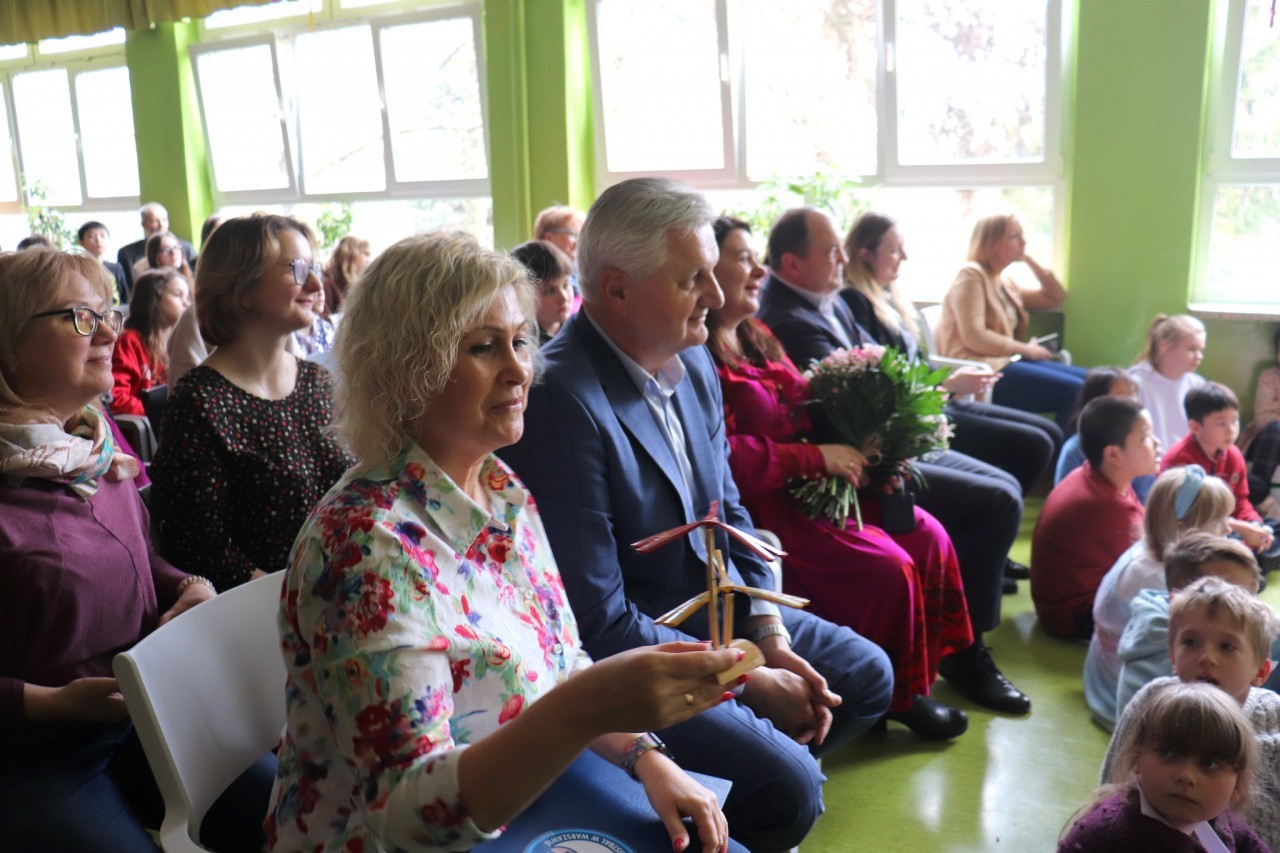 Parents and school leaders are delighted with handmade items from Vietnam. (Photo: Thoi Dai)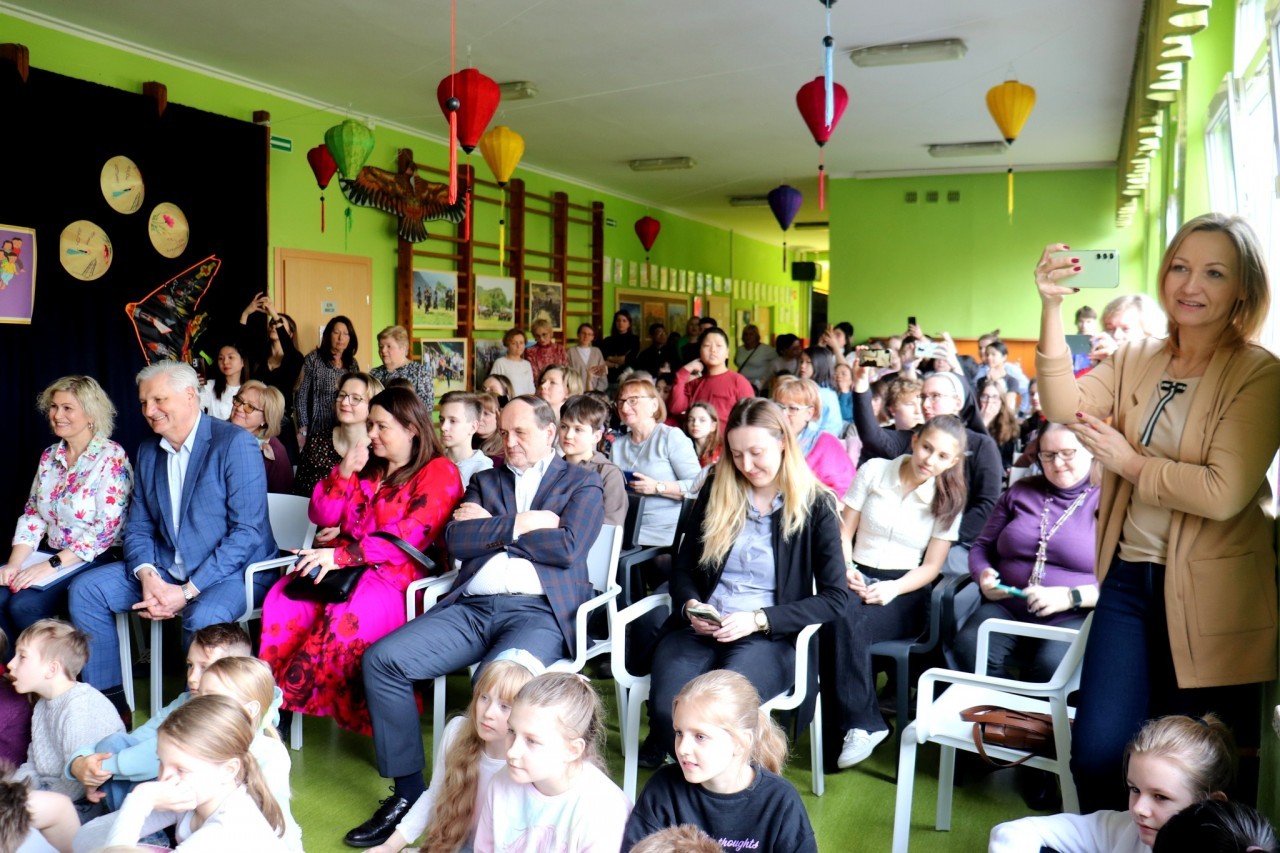 The event builds relationships and connects Vietnamese students and parents with schools, teachers, friends in Poland and other countries. (Photo: Thoi Dai)