Vietnam Remains Magnet for EU Investments
EU investments in Vietnam still increased by $483 million year-on-year in the first nine months of this year to $22 billion despite impacts of the Covid-19 pandemic.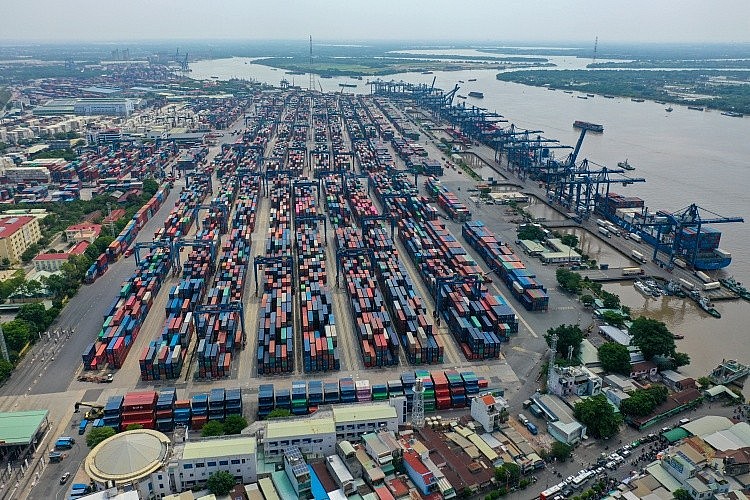 Containers seen at Cat Lai Port in Ho Chi Minh City in April 2021. Photo: VnExpress
In a recent report to the National Assembly, the Government said trade with European countries rose sharply since the EU- Vietnam Free Trade Agreement (EVFTA) took effect in August last year.
Investment by 26 out of 27 EU member countries expanded in the year-to-date, with major names such as Shell Group (the Netherlands), Total Elf Fina (France - Belgium), Daimler Chrysler (Germany), Siemens, and Alcatel Comvik (Sweden), VnExpress cited the report.
The Netherlands is the largest investor with nearly $10.4 billion in 382 projects. It is followed by France with $3.62 billion and Germany with $2.25 billion.
European investment is forecast to keep increasing in the medium and long terms, mainly in high-tech industries.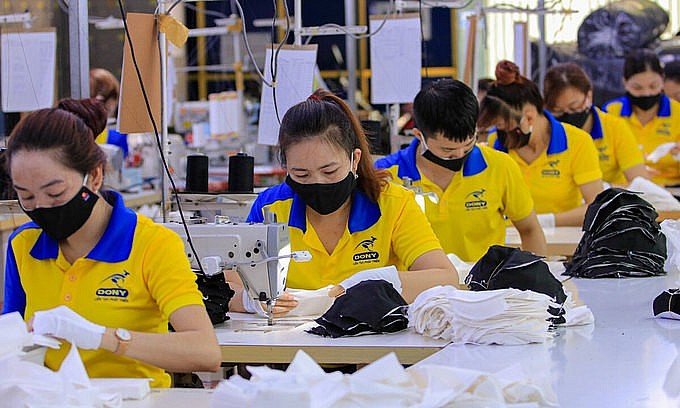 Workers make garment products in a factory in Tan Binh District, Ho Chi Minh City. Photo: VnExpress
To attract EU investment, many provinces and cities are acquiring lands around industrial zones, building infrastructure and creating a skilled workforce in agriculture, manufacturing and logistics and simplifying administrative procedures.
Trade between the EU and Vietnam has also prospered in the year since EVFTA took effect despite the hurdles caused by Covid-19.
This year, it has risen by nearly 12% year-on-year to $54.6 billion, with Vietnam's exports $38.5 billion.
Vietnam's main exports have been phones and components, computers, other electronic products and components, shoes, textiles, garments, machinery, equipment and appliances, tools and spare parts, and iron and steel products.
Vietnam is still struggling to comply with the stringent sustainability and other technical standards of the EU market. Besides, protectionism and use of trade remedies and non-tariff barriers is increasing in the bloc.
FDI inflow on upturn trend
The inflow of foreign direct investment (FDI) into Vietnam also rose 4.4% year on year in the first nine months of 2021 to $22.15 billion.
An upturn was recorded in both value of investment to new projects as well as additional capital to existing ones. Specifically, $12.5 billion was poured into 2,212 newly-licensed projects, up 20.6% over the same period last year, while $6.4 billion was added into underway projects, a rise of 25.6%, according to VietnamPlus.
Particularly, Vietnam saw many large-scale FDI projects in the January-September period.
Deputy Minister of Planning and Investment Nguyen Thi Bich Ngoc said the result manifested the attractiveness of the Vietnamese market and foreign investors' confidence in Vietnam's capacity in controlling the pandemic and its economic recovery as well as the effectiveness of measures taken by the Government to accompany and support businesses.
PM encourages EU's investment, business
Prime Minister Pham Minh Chinh meets with EU countries' Ambassadors and representatives of the European Chamber of Commerce (Eurocham) Photo: sggp.org.vn
The Vietnamese Government will continue to create the best conditions for EU firms to invest and do business in Vietnam, Prime Minister Pham Minh Chinh told EU countries' Ambassadors, representatives of the European Chamber of Commerce (Eurocham), and a number of European businesses already operating in Vietnam.
The PM called on EU countries to support Vietnamese businesses and investors and said Vietnam desires long-term and mutually beneficial trade and investment co-operation with the EU.
"Economic and trade cooperation has been a pillar of the Vietnam-EU relationship. With Covid-19 continuing to destroy lives and damage economies, the Vietnamese government is doing its utmost to contain the pandemic as soon as possible, so that we can get on with raising Vietnam-EU relations to a new, more substantive level," PM Chinh said, as cited by VOV.
The PM talked about the difficulties facing foreign businesses in Vietnam during this latest wave of Covid-19, noting that the problems are temporary because the Vietnamese Government has a range of solutions aimed at ending the pandemic.
The EU delegation offered expressions of sympathy and said Vietnam remains an attractive investment destination with strong growth potential. They expressed a strong desire to continue developing long-term investment and business activities in Vietnam./.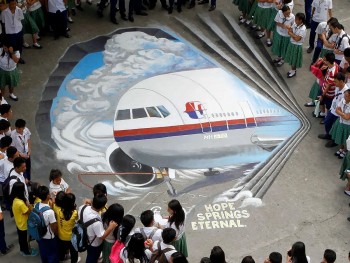 World
The world might never know what really happend when these planes went off the radar. Let's take a look at some of the unsolved mysteries of aircraft disappearances.