Vietnam Seeks to Boost Cooperation with Middle East – Africa
Vietnam's Foreign Ministry will closely coordinate with other ministries, agencies and localities to support businesses in promoting investment partnerships in an effective and pragmatic fashion.
The Foreign Ministry chaired a mid-term review conference in both online and offline formats on Dec. 20 on the implementation of a project on developing ties between Vietnam and the Middle East – Africa countries for the 2016-2025 period.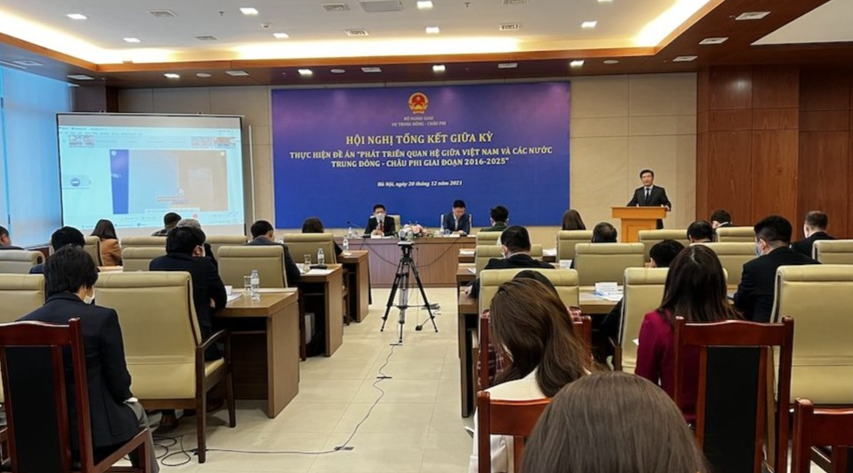 At the event. Photo: qdnd.vn
According to VNA, the event drew 200 delegates from 20 ministries, agencies and nearly 50 cities and provinces nationwide.
The Middle East consists of 17 countries with a total population of about 400 million. Vietnam and Middle Eastern countries boast long-standing diplomatic ties, cooperation, and friendship. They also have complementary export structures in which what the Middle East needs are those of Vietnam's strength like aquatic products, cashew nuts, peppercorn, coffee, textile-garment and building materials, while this region's exports are also in demand in Vietnam, including oil and gas products, chemicals and plastics.
Africa, comprising 55 countries with a combined population of about 1.3 billion, is home to abundant natural resources but local production remains underdeveloped. Therefore, these countries' demand for consumer goods and food is considerable. This region also supplies natural materials and raw farm produce for Vietnam's manufacturing and processing industries.
Vietnam exports rice, telephones, electronic components, aquatic products, coffee, apparel and footwear to Africa, which in turn ships raw cashew nuts, cotton, timber, and animal food to the Southeast Asian nation.
Deputy Minister of Foreign Affairs Pham Quang Hieu affirmed that Vietnam always treasures strengthening friendship and cooperation with the Middle East – Africa. Over the past five years, bilateral political ties have laid a solid foundation for promoting all-around collaboration in the fields of economy, investment, trade and science.
Delegates stressed that the potential of cooperation between Vietnam and the region remains huge given the region's great potential in economy, finance and trade. Many countries in the region are promoting a Look East policy and attach importance to ties with Vietnam.
Deputy Minister of Foreign Affairs Pham Quang Hieu speaks at the event. Photo: Foreign Ministry
Economic and investment ties between Vietnam and the region have seen big progress, with two-way trade between both sides surging nearly 1.4-fold over the past five years. A number of regional development funds have provided official development assistance for infrastructure and poverty reduction projects in Vietnam's remote and mountainous areas.
The cultural and people-to-people exchange has been expanded via the organization of Vietnam Culture Days and photo and book exhibitions popularising Vietnam and its culture in countries in the region. Vietnam's peacekeeping activities in the United Nations missions have been highly valued by the international community.
Amid the Covid-19 pandemic, the Vietnamese Government and firms have provided traditional friends in the region with medical masks and supplies. Many Middle East nations also provided vaccines and medical supplies for Vietnam.
However, participants agreed that such outcomes still fail to match the potential and cooperation demand of both sides, mostly due to the geographic distance, political instability in some countries in the region, and a lack of up-to-date information on the region and regional countries policies. The Covid-19 pandemic also disrupted many exchange activities and supply chains.
Concluding the event, Deputy Minister Hieu said the Foreign Ministry will actively coordinate with ministries, sectors and agencies to support localities and enterprises in enhancing cooperation with countries in the Middle East - African region.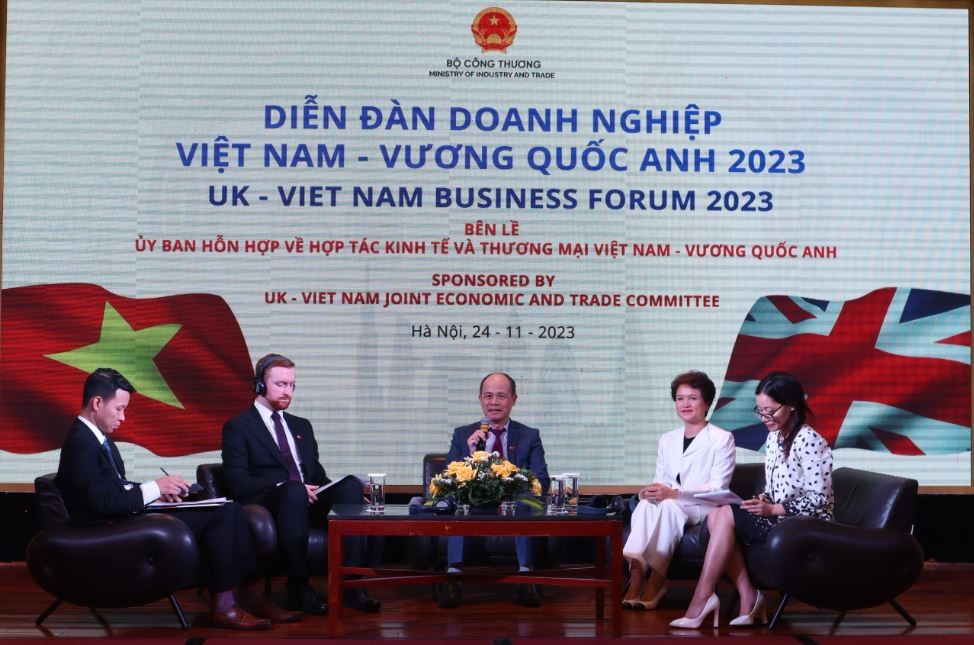 Economy
The dual impulse from FTAs will create more incentives for UK goods and services in the Vietnamese market, as well as increase investment attraction.
December 02, 2023 | 22:32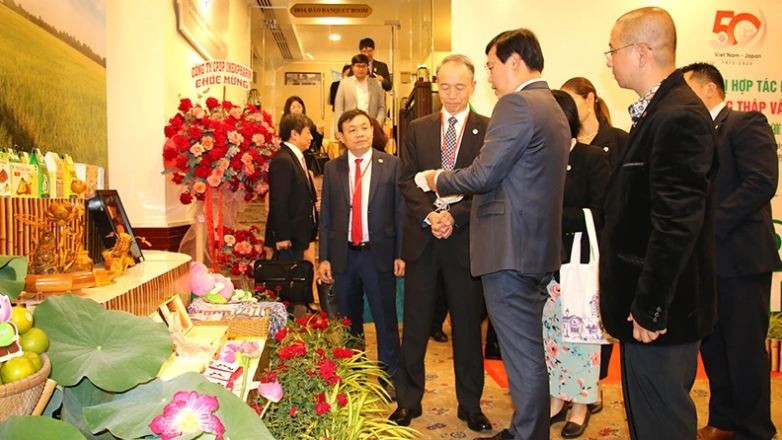 Economy
Japanese businesses expect the soon-to-be-completed road and waterway transportation system will increase investment opportunities in Dong Thap province.
December 02, 2023 | 22:02