Vietnam-Taiwan Business Association, DCB Sign Agreement on Bio-Tech Development
In Taiwan (China), Vietnam-Taiwan Business Association and Development Center for Biotechnology (DCB) on May 22 signed a Memorandum of Understanding (MoU).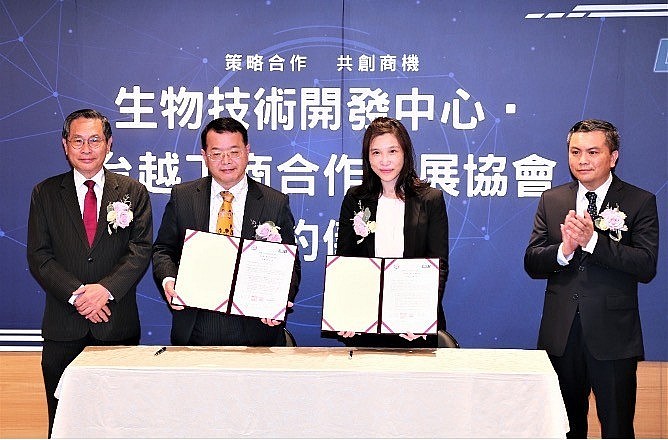 At the signing ceremony.
The signing ceremony was attended by Vu Tien Dung, head of Vietnam Economic and Cultural Office in Taipei, Do Tinh Triet, head of the Board of Directors, Development Center for Biotechnology (DCB).
According to the signed agreement, the two sides will cooperate to support Vietnam-Taiwan enterprises to seek cooperation opportunities for mutual development. Specifically, they will support businesses to cooperate in research, transfer new biological technologies, and connect bilateral trade markets for Vietnamese-Taiwanese businesses.
Ngo Pham Tran, president of Vietnam-Taiwan Business Association, said that with the influence and change of the global economy, Vietnam has become a key country in the development strategy according to New Southbound Policy of Taiwan.
In recent years, the Vietnamese government constantly innovated with a friendly environment to attract foreign investors. Many large and small Taiwanese electronics corporations gradually shifted their investments to Vietnam, initially forming a centralized supply chain.
This attracts many Taiwanese electronics corporations to choose Vietnam to invest, expand and develop the domestic market with the current advantage of over one hundred million people.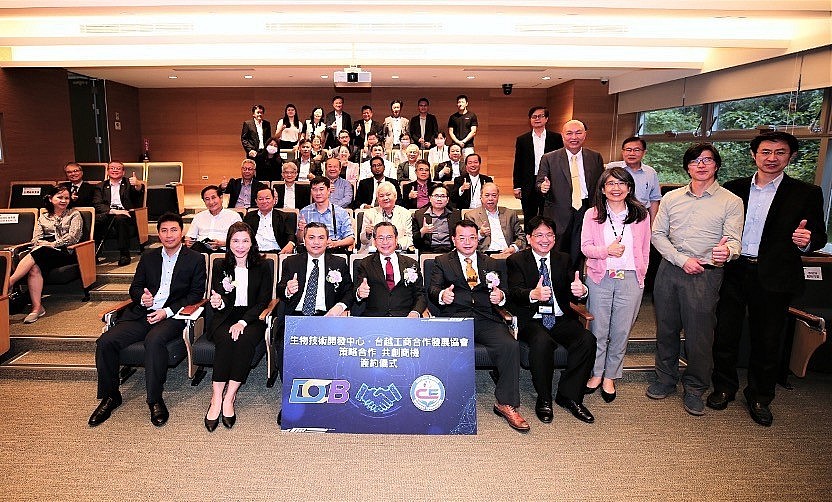 Delegates took photo at the event.
Ngo Pham Tran said that with its existing strengths, the Association promoted technology transfer as well as bilateral trade. The Association is a bridge connecting Vietnamese-Taiwanese businesses seeking cooperation opportunities and promoting the development of the biotechnology industry.