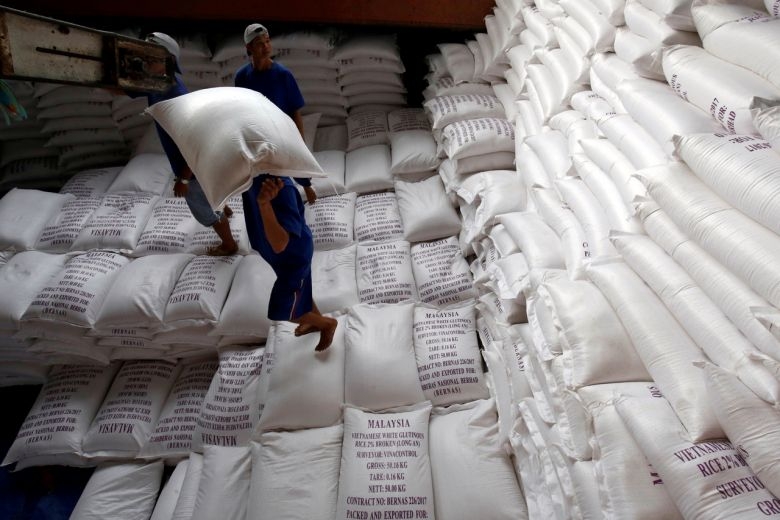 Vietnam will export around 400,000 tons of rice in April 2020. (Photo source: Reuters)
The PM stated that rice export must not affect domestic consumption, especially in the context of climate change and the Covid-19 epidemic, Vietnam News reported.
He asked the Ministry of Industry and Trade to formulate an export plan for May and report to him before April 25 and to create a scenario for regulating the rice market in case the Covid-19 epidemic extends further to the end of 2020, reported by Nhan Dan Online.
Vietnam will export around 400,000 tonnes of rice in April. The Ministry of Industry and Trade and other relevant ministries and agencies will consider the epidemic situation and report to the prime minister on the rice export plan for May.
Vietnam can export some 800,000 tonnes of rice in April and May, down 40 per cent compared with the same period last year.
Earlier the Ministry of Industry and Trade proposed to resume the country's rice export, suggesting that the country set a monthly quota for rice export.
Vietnam's Ministry of Agriculture and Rural Development has forecast that the country's domestic demand in 2020 would reach nearly 30 million tons.
The finance ministry had recently proposed that export of regular rice is stopped until mid-June to build reserves and ensure national food security, reported by VnExpress.
Vietnam is the world's third largest rice exporter after India and Thailand. Last year it exported 6.37 million tons worth $2.81 billion, with the top markets being the Philippines, Ivory Coast, Malaysia, and China.
Candy Lee