OPEC and Russia agree on oil production cutting to boost prices
OPEC meeting and oil price: OPEC and Russia reached a tentative agreement Thursday evening for the deepest global cut ever in oil production by 10 million barrels a day - 10 percent from normal production levels - for May and June. Possible further trims could come from a meeting of the Group of 20 nations on Friday.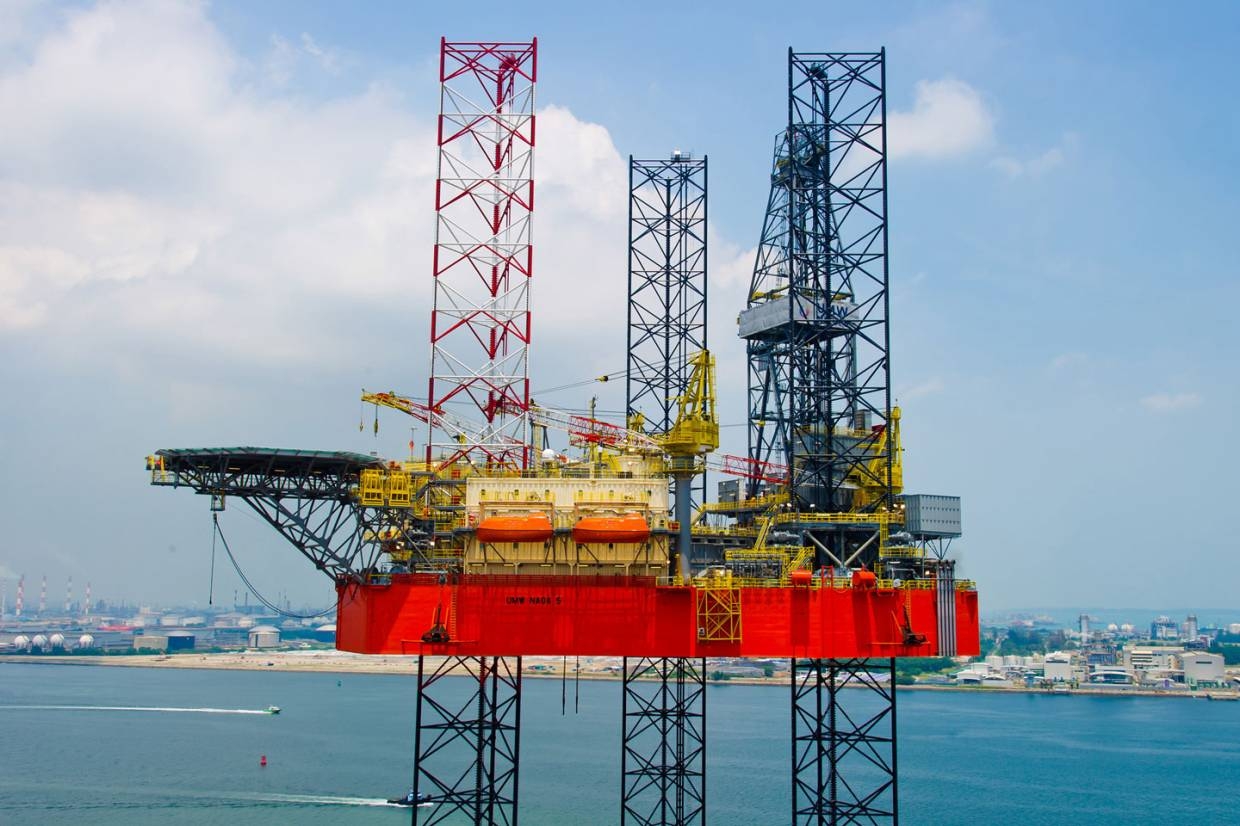 Oil stocks rally ahead of Opec meeting
Accordingly, oil ministers from OPEC and a number of non-OPEC oil producers held a video meeting on Thursday evening. The meeting was called by Saudi Arabia, OPEC's de facto leader, after President Trump spoke to Crown Prince Mohammed bin Salman, the kingdom's main policymaker, according to NYT.
Mr. Trump said Thursday afternoon that he thought the oil cartel would soon reach a deal, noting that he had just spoken to President Vladimir Putin of Russia and King Salman of Saudi Arabia. He said it was in the interest of all oil-producing countries, including the United States, to rein in production.
"The numbers are so low that there will be layoffs all over the world," Mr. Trump said at a White House news conference, in an apparent reference to oil prices. "There will be certainly layoffs in this country, and we don't want that to happen."
The Saudis have been engaged in a price war with Russia after Moscow refused to go along with a Saudi proposal in early March to trim output to address a sharp drop in demand because of the coronavirus pandemic. The spat threatens to swamp oil markets, including those in the United States, with excessive supplies of crude.
OPEC Secretary General Mohammad Sanusi Barkindo sounding the alarm about both oil prices and demand.
At that rate, "Given the current unprecedented supply and demand imbalance there could be a colossal excess volume of 14.7 million barrels a day in the the second quarter of 2020," CNN quoted Mohammad as saying.
Even those dire forecasts may be too optimistic, as they could be underestimating how much demand has fallen as people are ordered to stay inside and with all but essential businesses shuttered in much of the world.
Tom Kloza, the chief oil analyst for the Oil Price Information Service, said he believes demand is down as much as 18 million to 20 million barrels a day. "This cut is woefully inadequate to stabilize prices into at least the summer," he said Thursday evening.
The deal would see the output reduced to 8 million barrels a day from July to December followed by a 6 million barrels a day reduction from January 2021 to April 2022. ​
Non-OPEC member Mexico, however, is expressing reservations about the length of the agreement.
Iran, Libya and Venezuela would be exempted from the output cuts due to sanctions or lost production.
Oil futures had started the day higher on reports that there would be an agreement to cut up to 15 million barrels a day. As the day wore on, though, doubts emerged that the cut would be that large and prices closed slightly lower.
Thursday's emergency OPEC virtual meeting follows pressure by US President Donald Trump, who last week called on Saudi Arabia and Russia to deliver big productions cuts.
On April 2, the president tweeted: "Just spoke to my friend MBS (Crown Prince) of Saudi Arabia, who spoke with President Putin of Russia, & I expect & hope that they will be cutting back approximately 10 Million Barrels, and maybe substantially more which, if it happens, will be GREAT for the oil & gas industry!" He further tweeted: "Could be as high as 15 Million Barrels. Good (GREAT) news for everyone!" Everyone except American drivers and anyone else who uses petroleum products, Reason reported.
Trump said he spoke with Russian President Vladimir Putin and King Salman of Saudi Arabia for an hour and a half Thursday to discuss oil production.
Dozens of US oil companies are facing bankruptcy due to the collapse in oil prices and Trump said that he anticipates worldwide layoffs in the oil industry.
"The numbers are so low that there will be layoffs all over the world, there will be certainly layoffs in this country and we don't want that to happen," Trump said.
Trump said he hopes there will be a deal worked out to cut oil production. "We'll see what happens but as you know OPEC met today and I would say they are getting close to a deal,"
Energy ministers from the G20, representing the world's largest economies, are due to meet Friday at 8 am ET "to foster global dialogue and cooperation to ensure stable energy markets and enable a stronger global economy.