Vietnamese Action Thriller 578 Magnum to Compete at Tallinn Black Nights
"578 Magnum" becomes the first Vietnamese movie selected to compete at Tallinn Black Nights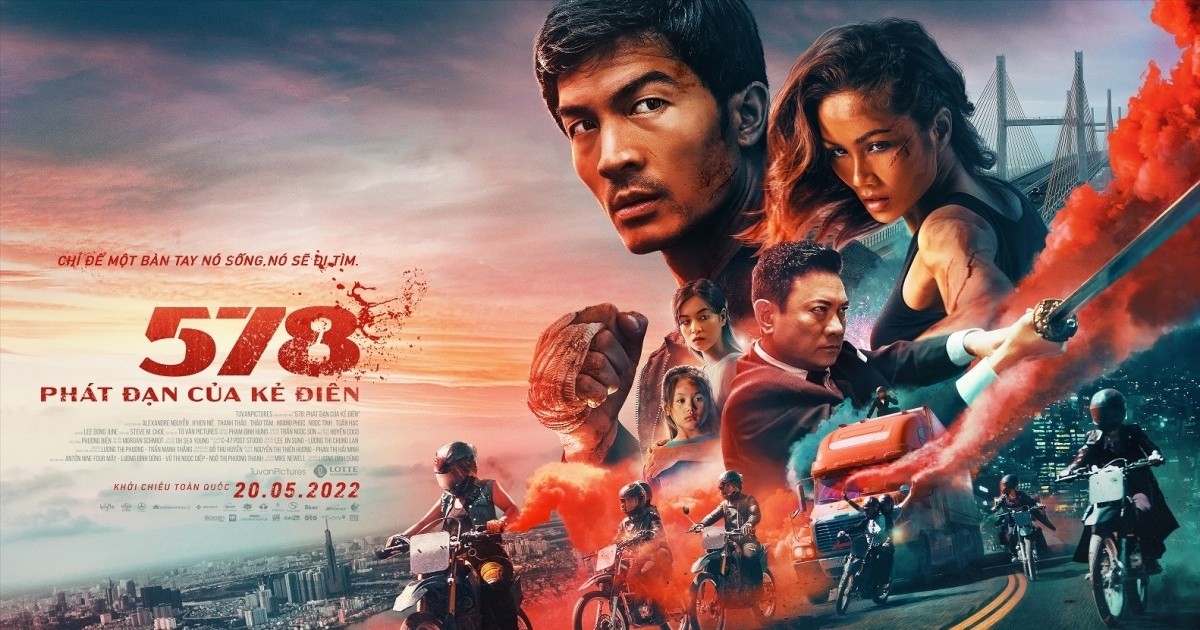 "578 Magnum" is a Vietnamese action-thriller film about a father who is ready to hunt down the entire criminal underworld for his daughter.
"578 Phat dan cua ke dien", known as "578 Magnum" in English, has become the first Vietnamese film selected to compete in the Official Selection Competition of the Tallinn Black Nights Film Festival (PÖFF), VOV reported.
578 Magnum hit the big screen in Vietnam in May, telling the story of Hung, a container truck driver, and his intense journey chasing the unknown abuser of his daughter. The cast is led by a number of local movie stars, including Alexandre Nguyen, along with Hoang Phuc, model Jessica Minh Anh and former Miss Universe Vietnam H'Hen Nie.
The film has the participation of foreign filmmakers, including British director Mike Newell (Harry Potter and the Goblet of Fire) and South Korean stunt-director Oh Sea-young (Avengers: Age of Ultron, Snowpiercer).
According to its director Luong Dinh Dung, the film 578 Magnum captures the stunning beauty of the Moc Chau Plateau, Tham Ma Pass in the northern province of Ha Giang and the beautiful forests in the northern region.
The film's image is elaborately made with many diverse colours of the four seasons, gathering famous beautiful places of Vietnam. It is a film with a powerful Vietnamese identity, typical for the country in terms of images, people and extraordinary fighting scenes.
The film is set to compete in the Grand Prix for the Best Film Awards which has a total grant of EUR 20,000.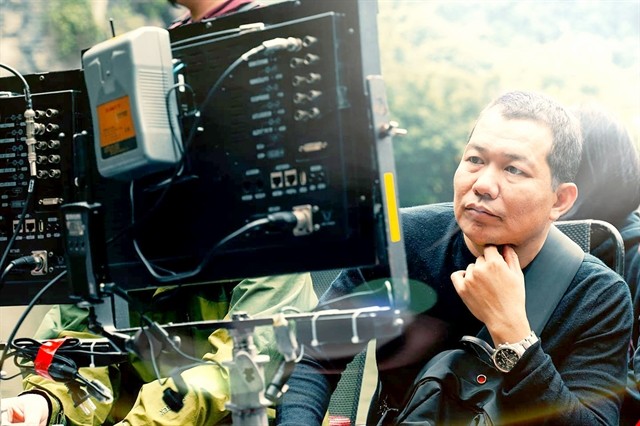 Director Luong Dinh Dung has spent much time and effort finding backgrounds for the film '578 Magnum'. Photo courtesy of Kim Dung/Vietnam News
The festival is scheduled to be held in Tallinn, the capital city of Estonia, from November 11 to November 27.
The Official Selection – Competition is an international non-specialised competition which presents feature-length films of 60 minutes and over from around the world which were produced after September 15, 2021.
Held in 1997, the PÖFF has since grown into one of the largest film festivals in Northern Europe and busiest regional industry platforms, hosting more than 1,000 international guests, screening around 250 feature films, as well as more than 300 shorts and animations. In addition, the film festival usually receives an attendance of 80,000 people annually.
PÖFF's programme philosophy strives for cultural and genre diversity and dynamism, showcasing established filmmakers and masters alongside newcomers with films coming from around 70 different countries. The festival is part of the A-category, a selection of the 15 top global festivals, including Cannes, Berlinale, Venice, Karlovy Vary, San Sebastian, Shanghai, and Tokyo.
As part of the occasion, 578 Magnum will also make its international premiere and will compete in 11 other international film festivals scheduled to run from November 2022 to May 2023.
The piece was also invited to become the opening film of an upcoming art martial film festival held in the Republic of Korea, whilst it will also compete at an Indian film festival in early 2023.
The film focuses on fatherhood, like 'Cha cõng con' (Father and Son), which won prizes in the US and Italy. However, director Dung does not overuse or influence anything from the movie Father and Son. He thinks building a story about a father and daughter can convey the message the film is aiming for. "I don't want to repeat myself. If Father and Son is a touching story about fatherhood, 578 Magnum is an action thriller."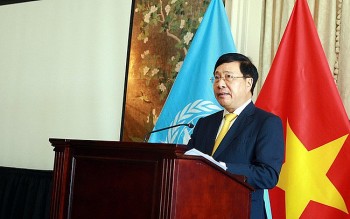 Friendship
Deputy Prime Minister Pham Binh Minh has asserted Vietnam's strong support for and commitment to the UN's role in leading and coordinating multilateral efforts to respond to global challenges.