According to VGP, on the morning of June 16, at Lotte Mart supermarket near Seoul Central Station, Lotte Mart Company along with the Vietnam Embassy in Korea organized an event to introduce Vietnamese bananas products distributed at Lotte supermarket chain across Korea.
Previously, Vietnamese bananas have been exported to the Rok market since 2014 but only on a trial basis and aimed to explore market; therefore, it hasn't been officially available in big supermarket chains like Lotte Mart.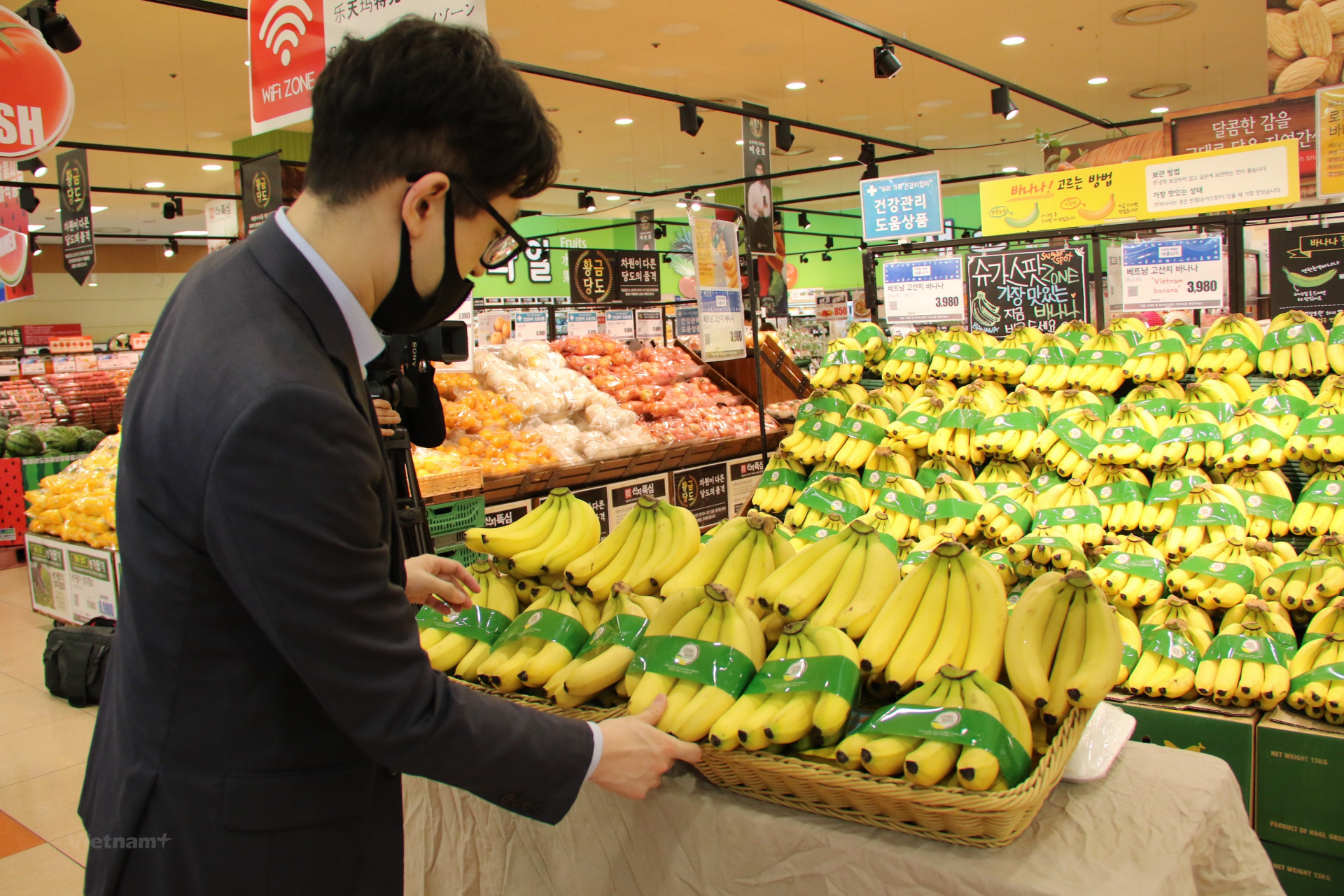 Vietnamese bananas are being displayed at Lotte supermarkets across the RoK Photo: Vietnamnews
In recent years, Vietnam's banana export turnover to Korea has made considerable changes. If in 2015, Vietnam only exported about 180 tons of bananas with a value of USD 132,000, by the end of 2019, the export volume increased to 6,685 tons, reaching USD 4.2 million, VGP added.
The bananas sold in Lotte supermarkets called LOPANG BANANA are grown on highlands in Lo Pang commune, Mang Yang district, Gia Lai province. They have a thick skin and 1-2 times sweeter than other types. Lotte Mart is expected to import about 1,600 tons each year to distribute through 81 hypermarkets across Korea.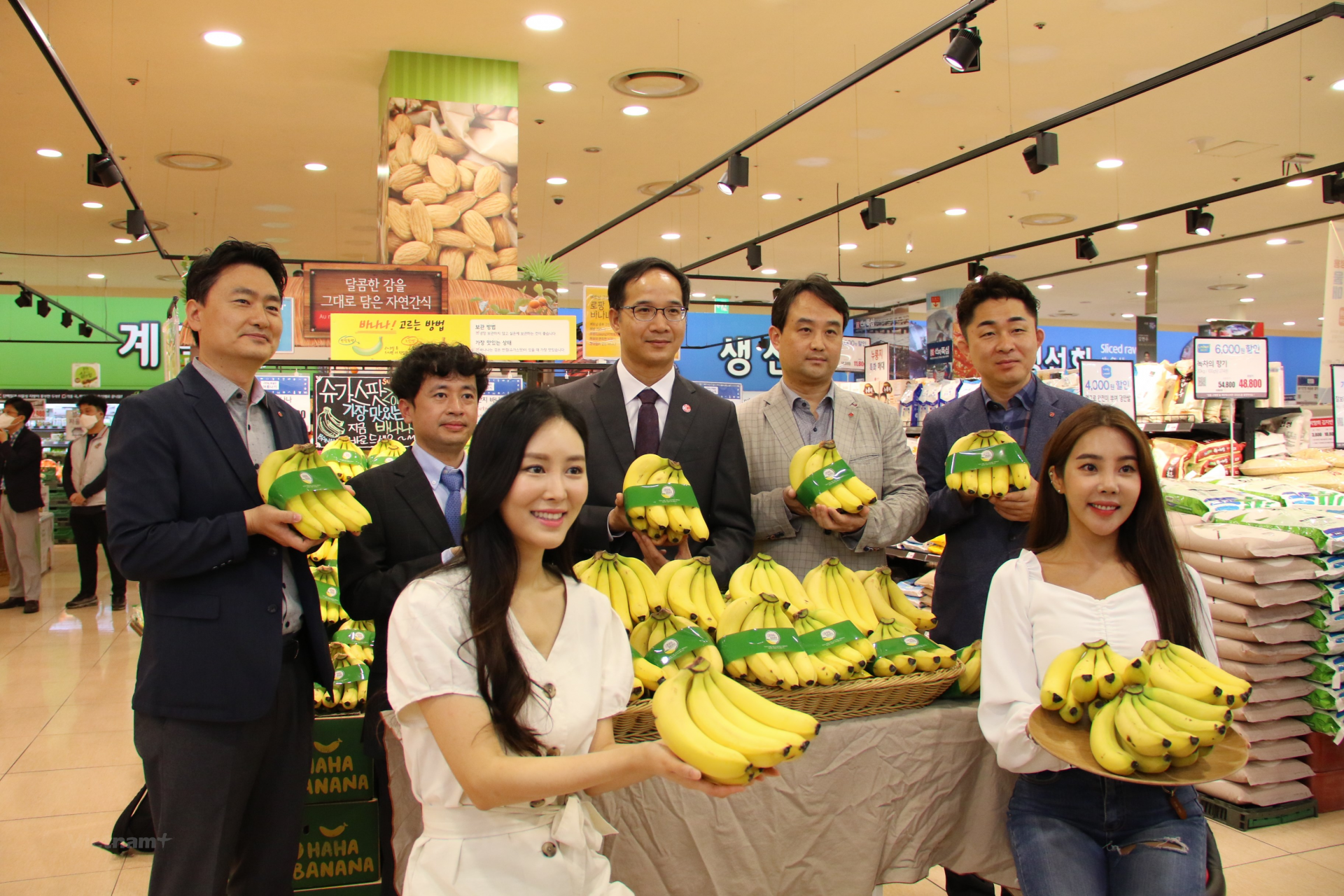 Vietnamese bananas are being displayed at Lotte supermarkets across the RoK Photo: VGP
In the upcoming time, the Vietnamese Embassy in Korea will continue cooperating with Lotte Mart and other distributors to promote exports of Vietnamese bananas into the RoK market. It is reported that the Republic of Korea has a large purchasing capacity with a population of over 51 million people, average income per capita in 2019 reached 33,400 USD / person/year, ranked 26th in the world. This country has a high demand for importing seafood, vegetables, and fruits. The favorite kinds of fruits of South Korean are bananas, tomatoes, watermelons, berries, grapes, etc.
The Philippines is now the largest banana exporter to the RoK, occupying 78.6 percent, followed by Ecuador (7.7 percent), Guatemala (5.2 percent), Peru (5 percent), Mexico (1.6 percent), and Viet Nam (1.4 percent), informed VGP.
Malie Nguyen