Vietnamese Designer Debuts Ao Dai Collection in USA
This is an activity within the project "Essence of Vietnamese Ao Dai 2023" promoting Ao Dai culture and natural wonders of Ha Long Bay to international friends with activities such as fashion show and promotional photos at many famous landmarks in the United States.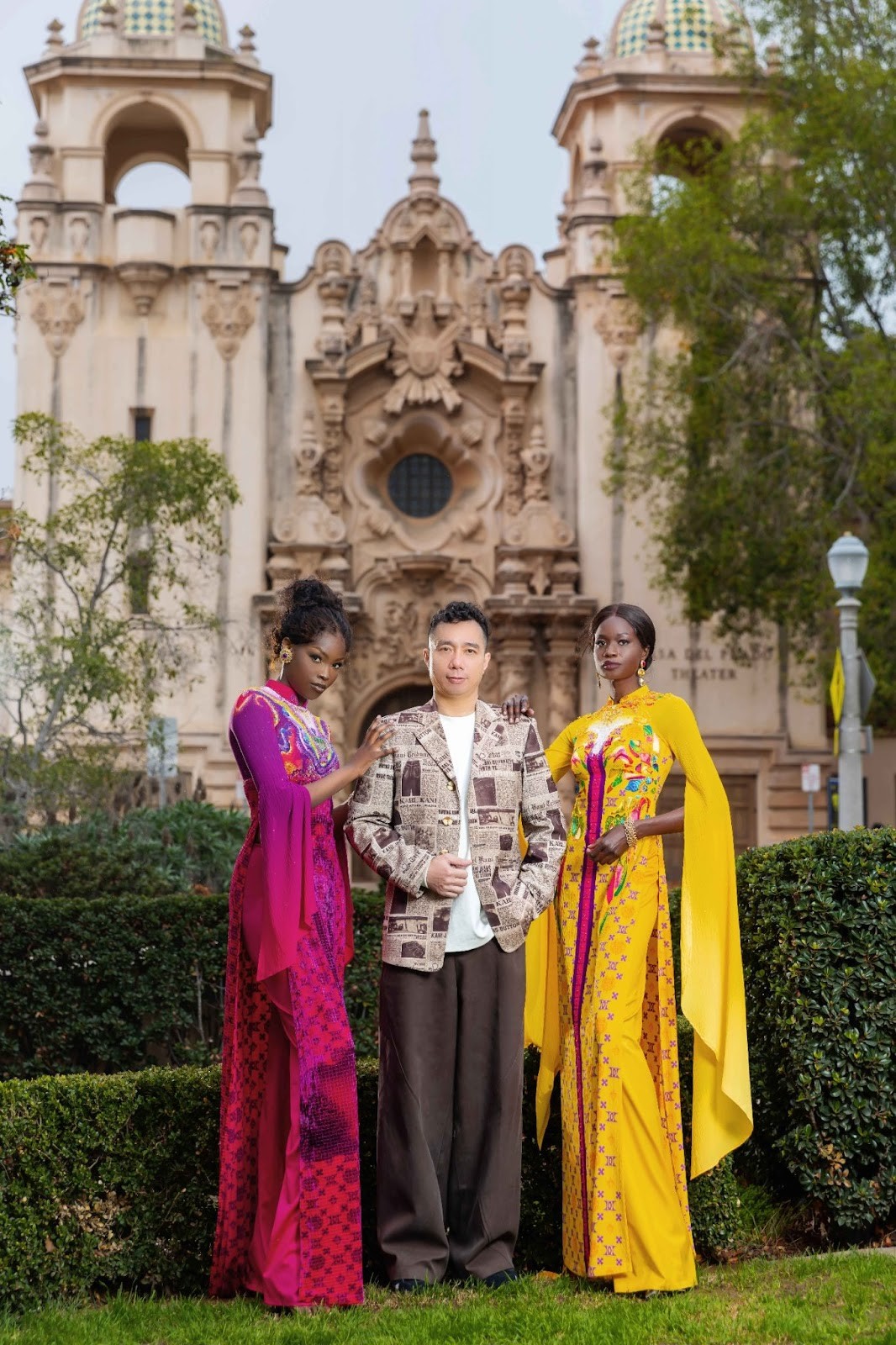 Do Trinh Hoai Nam is pictured with two American models Wynter Alana and Nya Deng wear designs from his "Fountainhead" collection. Photos courtesy of Do Trinh Hoai Nam
Vietnamese fashion designer Do Trinh Hoai Nam just launched his Ao Dai collection "Suoi Nguon" (The Fountainhead) at a cultural project held in San Diego, California, with the aim of introducing renowned Ha Long Bay.
Hoai Nam has spent over 30 years working in the fashion industry and has made great contributions to promoting the Vietnameseoutfit globally.
If The Fountainhead, the novel by Ayn Rand, the author who had the greatest influence on American readers in the 20th century, moved generations of readers with words, then "The Fountainhead" collection by Hoai Nam will similarly captivate the American mind.
The traditional handmade embroidery practiced in craft villages is showcased by Hoai Nam on the surface in a Mosaic style, with his designs worn by international models.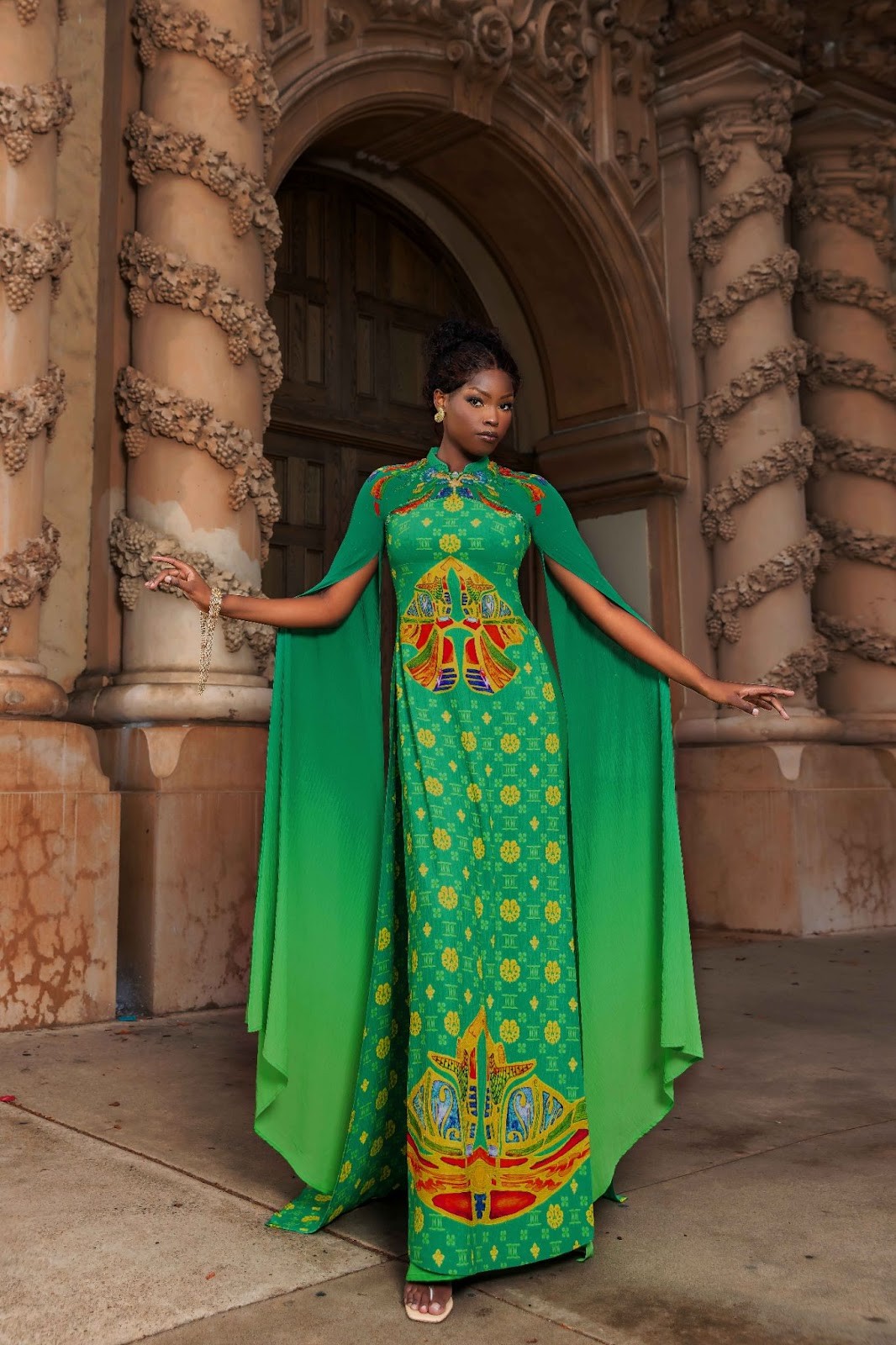 Ao dai works come to life by artisans who perform top-notch techniques to convey the quintessence of Vietnamese culture.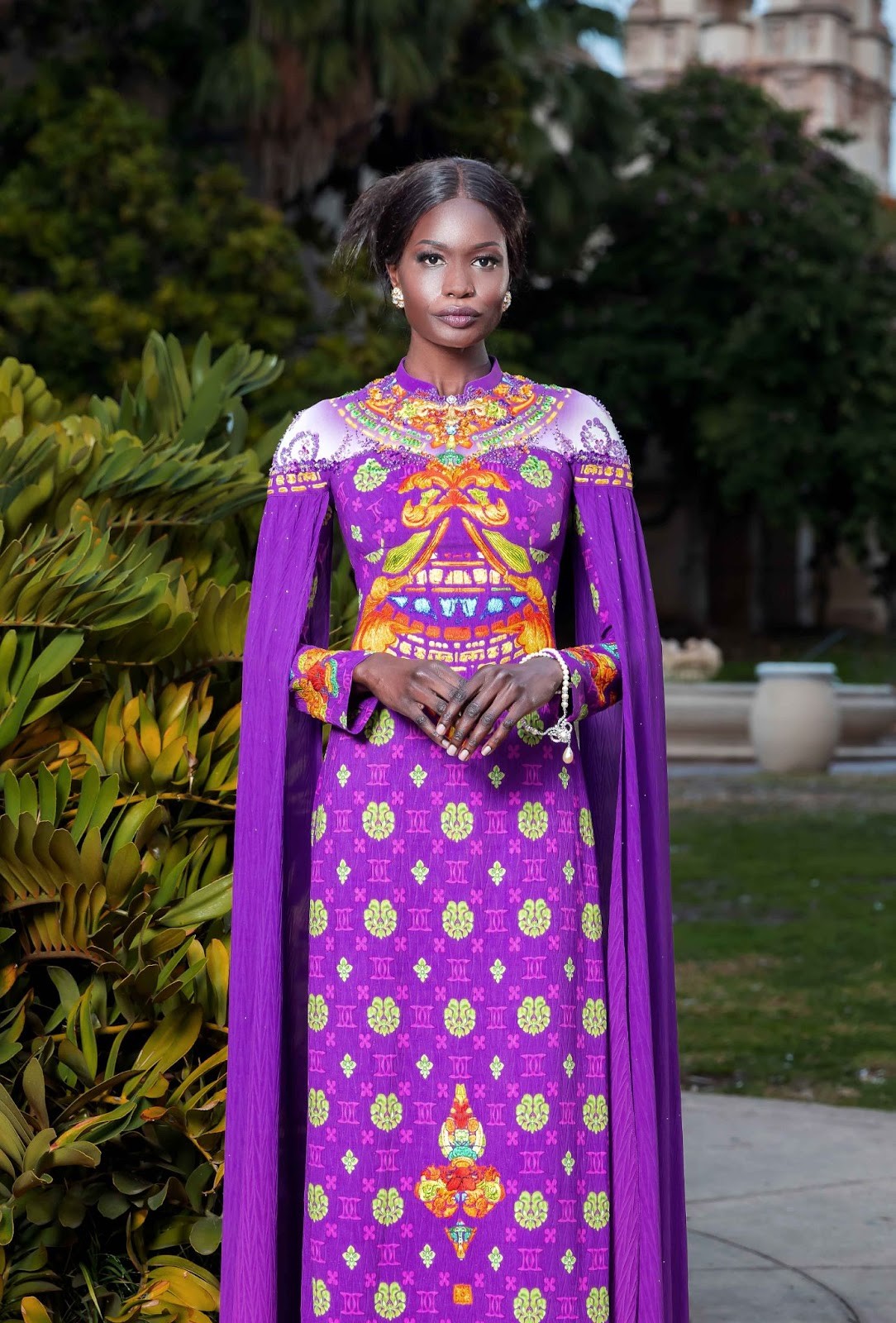 Chapter one of the collection is a symphony of ribbed silks for a fresh feel.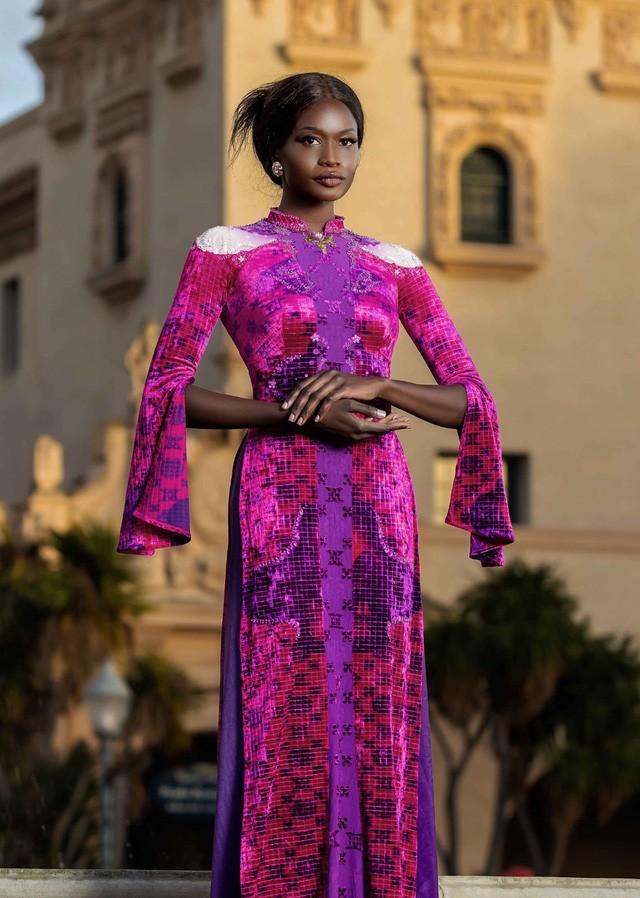 Chapter two with 3D embossed velvet fabric highlights the mosaic pieces to create a harmony between art, literature, architecture and fashion.
Ao Dai in the collection is a revolutionary combination inspired by the work considered as an epic, to honor novelist Ayn Rand, combined with the beauty of one of the new 7 natural wonders of the world - Ha Long Bay.
Choosing the US as the place to introduce his latest Ao Dai collection, designer Hoai Nam is quite reckless because this is not a market that is familiar with Eastern fashion. However, he wishes to bring a breakthrough so that the values of Ao Dai are not only within the country but the world will also be familiar with and love choosing Ao Dai as a "must have" fashion item.
He said he cast models from outside Vietnam to emphasize the point that any woman from anywhere in the world can look stunning in an ao dai.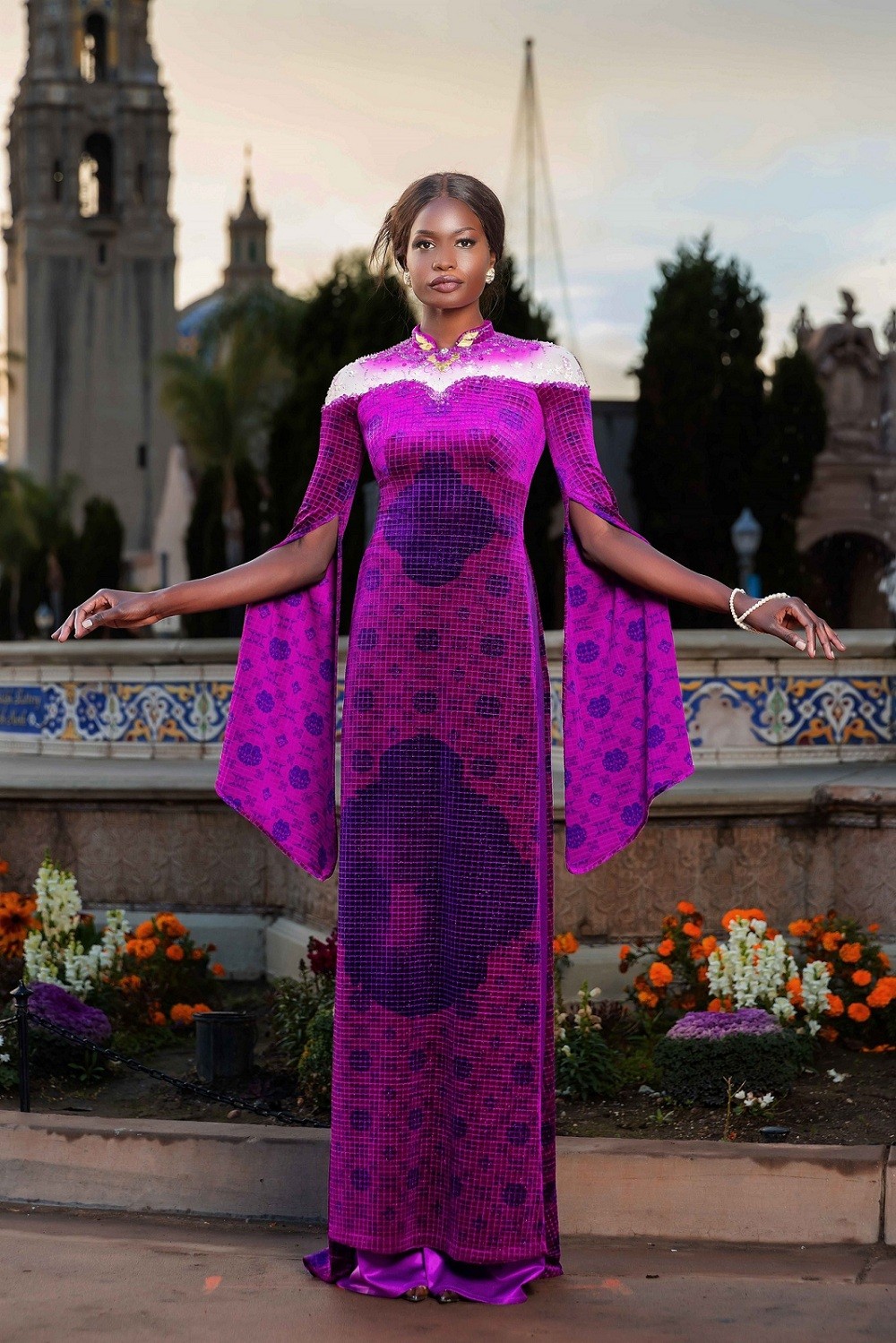 Emphasizing the elegance, modernity and high application of the Ao Dai, the designer combined square necklines with highly-stylized detail, creating Ao Dai designs with a bit of evening gown styles.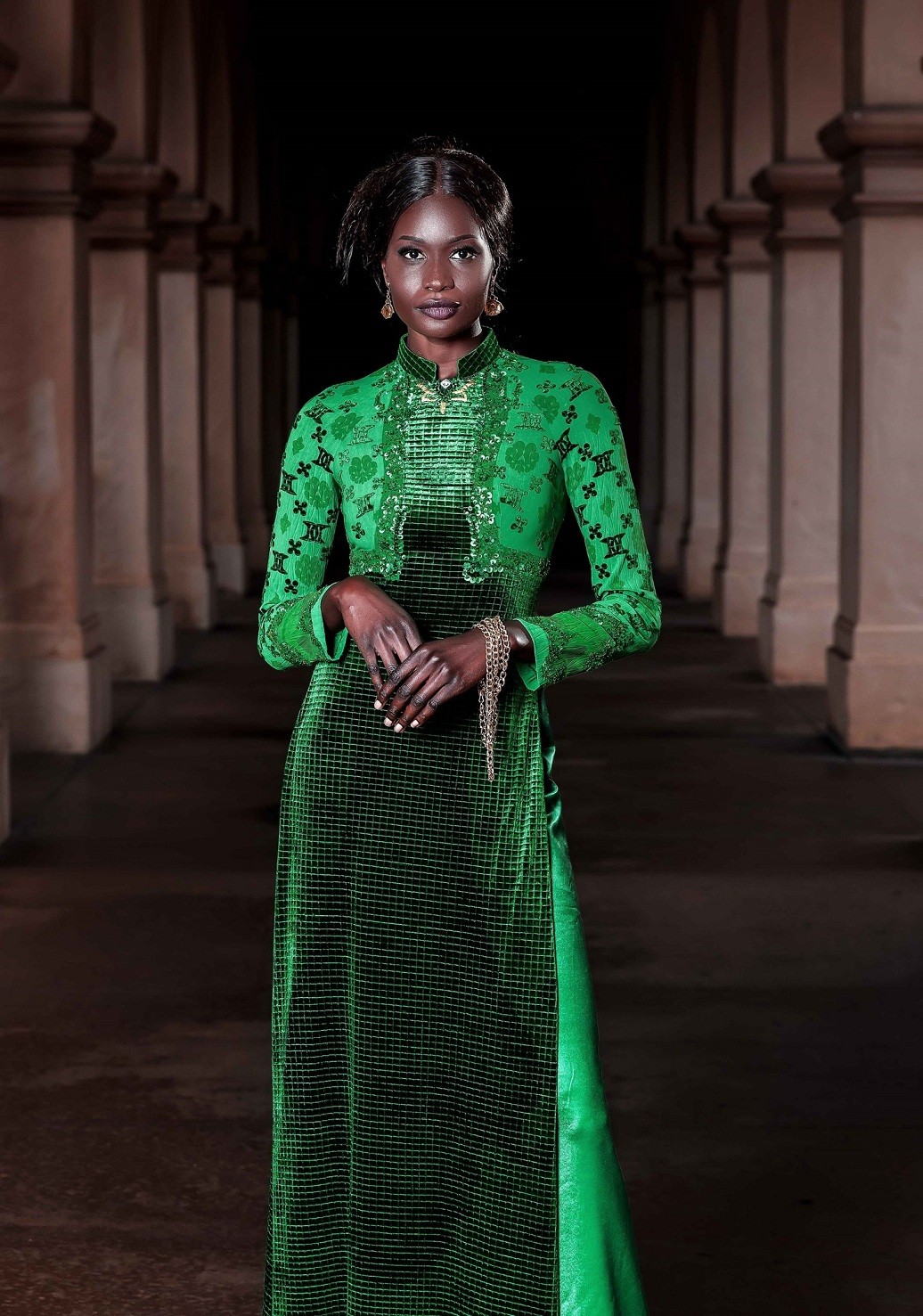 Ao Dai brings beauty to every woman on this planet.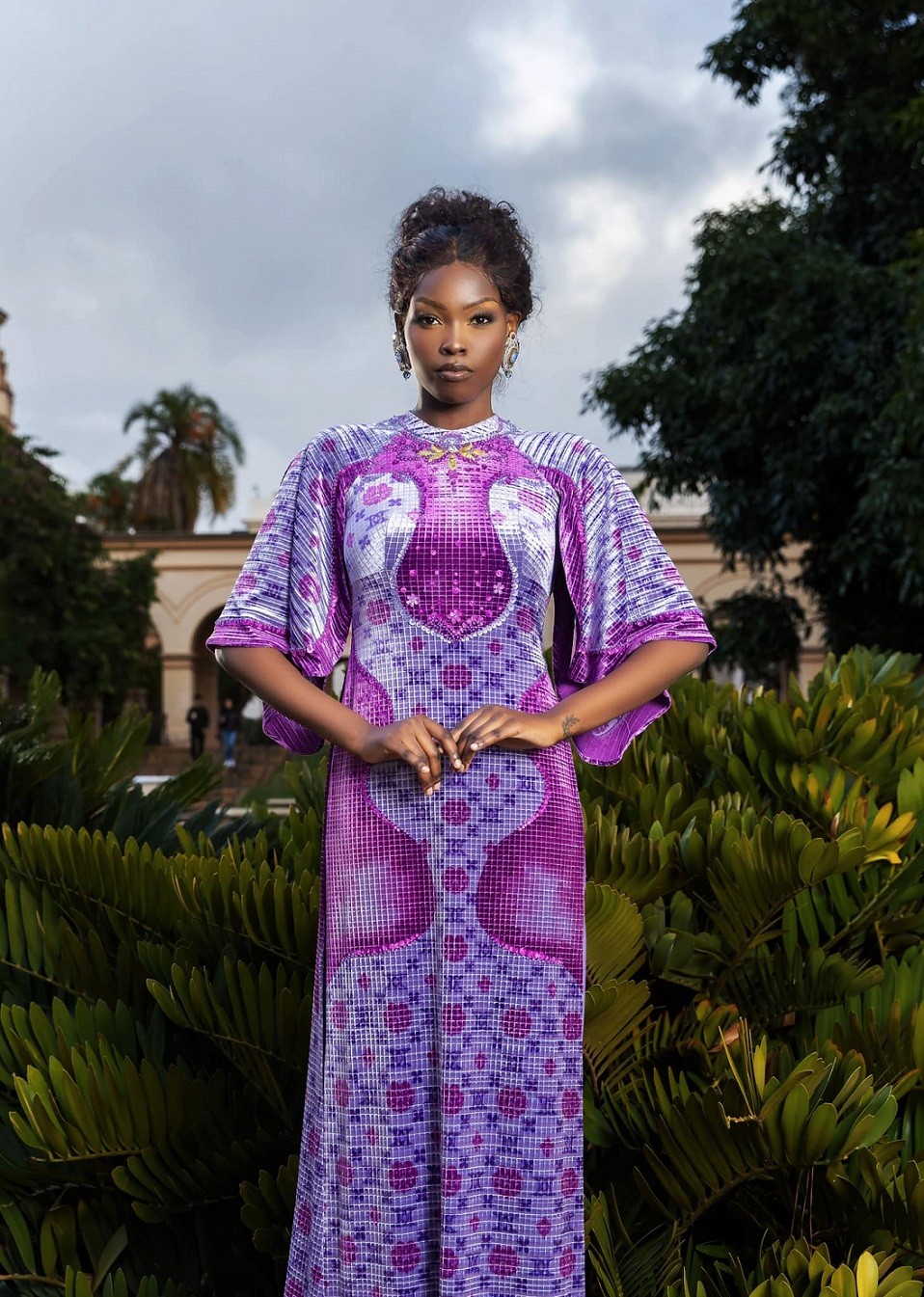 The collection features bold colors, stark lines and bright elements to give traditional Vietnamese attire a new and modern touch.
The event was held from December 26, 2022, to January 6, with the Ao Dai fashion show being one part of a cultural project aimed at introducing Vietnamese heritage site Ha Long Bay to the world.
Born in Hanoi, Nam began his love for fashion when he was 13 years old. He started his career as a tailor in his village, Xuan Dinh, which is famous for handicraft products.
In 2003, he rose to fame after winning the Vietnam Collection Grand Prix 2014 presented by Vietnam Design Institute and became one of the finalists at Mercedes Benz Asia Fashion Week 2014.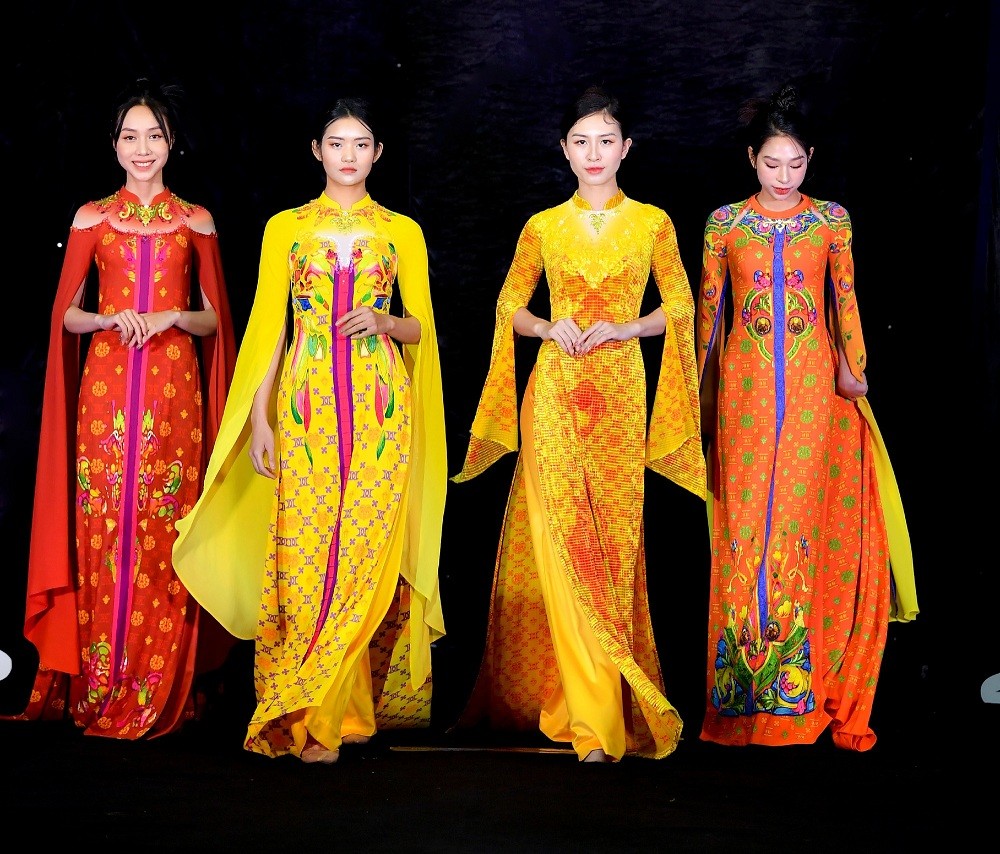 Designs from "Suoi Nguon" (The Fountainhead) collection are a fusion of modern technology with elements of Vietnamese culture, including embroidered, inlaid gold, and gemstone embellishments.
Nam has attended leading fashion events at home and abroad. His ao dai collections have impressed Vietnamese and foreigners. He has worked with movie stars and pop idols and now owns a garment and fashion company as well as a model agency.
His shops in Hanoi and northern provinces offer around 80 designs and accessories each, with a new collection each year.
His elegant and eye-catching pieces, using high-quality silk, satin, cotton and line, are considered glamorous.
His unique Ao Dai collections have been introduced at several major international events, including Vietnam Fashion Week Spring Summer 2016, New York Couture Fashion Week, and Paris Fashion Week - Haute Couture 2018.
In 2019, Hoai Nam had introduced his two Ao Dai collections titled "12 Flower Seasons" and the other "Dong Ho folk paintings" during a fashion show held at the UNESCO headquarters in Paris.
Nam's designs heavily feature the use of primary colours. A number of different patterns can be seen printed on the dresses including sunflowers, lotus flowers, mustard flowers, and phoenix flowers. Notable images which feature in the collection include Dong Ho folk paintings such as "the family of the Yin-Yang pigs", "a hen surrounded by chickens", and "a boy sitting on a buffalo and playing the flute".
When Vietnam's Ao Dai Meets Thai Silk

Ao dai (traditional long dress) is expected to be not only an iconic cultural value of Vietnam but also a Vietnamese tourism ambassador to Thai ...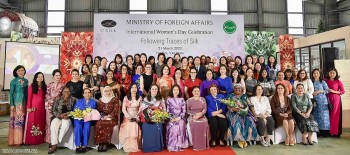 Friendship
Female ambassadors, representatives from diplomatic corps and international organizations, along with spouses of diplomats in Vietnam gathered together to find about more about silk weaving and silk products in Vietnam.