Vietnamese diary brands accelerate popularity among foreign markets
Many Vietnamese diary branches are gradually getting greenlights from other foreign markets to export their milk products as the demands for these lines are increasing.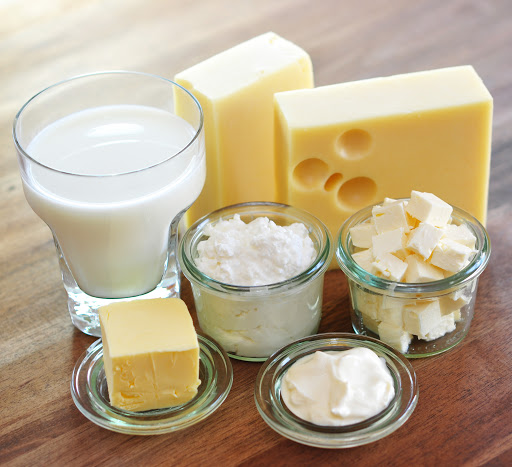 Illustrative photo.
Exporting dairy products to China despite difficulties
Vietnamese dairy products must meet the relevant testing requirements from China's General Administration of Customs and General Administration of Quality Supervision, Inspection and Quarantine certifications to be exported to the country.
Two months after officially receiving an export license to China, Vietnam Dairy Joint Stock Company (Vinamilk) has completed the production of the first batch of the Ong Tho-branded condensed milk for export to China less than two months after being given the green light to export to the world's second-largest economy, despite the Covid-19 outbreak, Nhandan reported.
Last year, TH Milk Joint Stock Company was the first one granted trading code by the China General Administration of Customs to cosign its dairy products including sterilized milk and modified milk to the market.
The historic export is the result of a protocol signed between the Vietnamese Ministry of Agriculture and Rural Development and the General Administration of Customs of China on April 26, 2019.
The event is significant for Vietnam's agricultural sector and dairy industry, which are exerting efforts to boost high-quality farm produce exports to potential markets, including China, according to VNS.
Five Vietnamese dairy producers received approval from Chinese agencies to export products to the country, namely VInamilk, TH True Milk, Moc Chau Milk, Nutifood and Hanoimilk while the Chinese administration said that it is considering and estimating documents provided by Vietnamese dairy factories and firms that show a good signal.
Promote other contracts abroad
Earlier this year, Vinamilk also signed a contract on exporting dairy products to Dubai, worth $20 million. This is the latest contract of the nation's leading dairy brand in the Middle East, Vietnamnet reported.
Vinamilk began penetrating the market in 2000 an turned the Middle East into a key market which brings 75 percent of Vinamilk's total export turnover.
Besides the Middle East, Vinamilk also sells products to other markets, including Japan, South Korea, Singapore, and it has been present in nearly all Southeast Asian markets.
In the race to bring Vietnamese milk abroad, Nutifood signed a contract with Delori in early 2018 on bringing Pedia Plus ready-to-eat powdered milk to over 300 supermarkets belonging to Delori in California.
In 2019, the producer continued to export bottled pasteurized yogurt to the US. In the Philippines, Nutifood annually earns $1 million. In the US, it hopes to obtain revenue of $100 million in the next five years.
Moc Chau Milk, which has merged with Vinamilk, is also trying to boost dairy exports. The company now exports dairy products across the border gates to China, about 25,000 tons a year.
In an effort to seek and expand export markets, Moc Chau Milk is planning to exploit Southeast Asian market and to export products to China through official channels.
Vietnamnet cited a report showing that Vietnam's dairy products have been exported to 50 markets. Vinamilk alone in 2019 saw the export turnover increase by 14.8 percent compared with 2018. Since 1997, the company has exported products to over 50 countries and territories, earning $2.2 billion in turnover.
ASEAN markets, including Indonesia, Malaysia, the Philippines and Singapore, are the potential targeted markets for Vietnam's dairy producers, which need to import $500-600 million worth of products each year.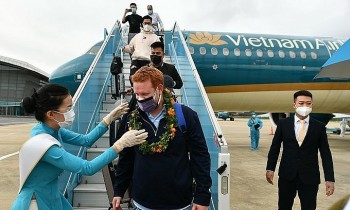 National
Vietnam News Today (Jan. 29): Vietnam records 14,892 new local Covid-19 cases; PM orders prioritizing pandemic control for safe and warm Tet; Vietnam scraps rapid Covid test requirements for int'l passengers; Vietnam-Australia trade hits all time high in 2021.