Shares in Vietnam's dairy giant Vinamilk soar by 4 percent after trip to China
The country's second-largest company by market capitalization witnesses an unexpected soar in the last two days after their products were introduced at the "Launch of Vietnamese Dairy Products" in Hunan province, China September 21.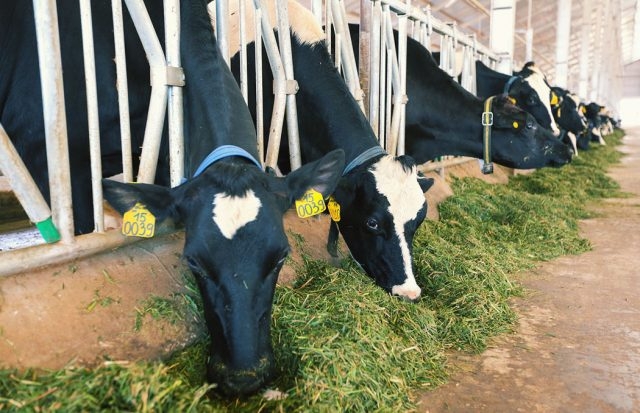 Cows in Vinamilk farm (Photo: Vntrip.vn)
It was jointly organized by the Việt Nam Dairy Association (VDA) and the Department of Commerce of Hunan Province within the framework of the 2019 China International Food & Catering Expo.
Through this program, the two countries' enterprises would have the opportunity to meet and connect in order to find appropriate partners for further co-operation, said Peng Zheng, director of the Hunan Department of Commerce.
VDA Chairman Trần Quang Trung stated that Vinamilk was the first and only Vietnamese company to make the list of the world's 50 largest dairy companies.
For Chinese consumers' convenience, Vinamilk has set up online stores on Chinese e-commerce websites, in addition to stepping up distribution via large Chinese supermarket chains.
In 2018, Vinamilk started to supply its products to the Hema supermarket chain belonging to Alibaba Group, creating the momentum for expansion to other distribution chains in China.
Hema is one of China's largest chains with more than 150 supermarkets favored by Chinese consumers in big cities such as Beijing, Shanghai, and Shenzhen.
The company has also introduced products to other large supermarkets such as Tian Hong, Hao Huankui and Ho Me Me.
According to one expert, Vinamilk's rapid penetration into the Chinese market had been accompanied by a series of other moves to expand its market in foreign countries.
It has increased its organic farm complex in Laos to an area of 20,000 hectares and 100,000 cattle.
The company has raised its ownership in GTNfoods, Driftwood Dairy Holding Corporation.
These steps showed Vinamilk's ambitions to penetrate international markets to become one of the top dairy companies in the world, the expert told online newspaper Cafef.vn.
Vinamilk set to expand abroad

Dairy giant Vinamilk will continue to expand abroad, especially in emerging market like Laos and Myanmar, this year.
VNS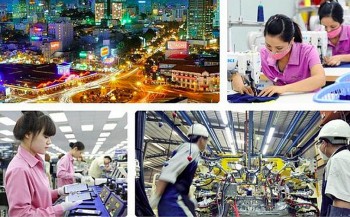 National
Vietnam News Today (Jan. 17): Vietnam records 15,643 new Covid cases; Northern region to turn severely cold from January 17; 'New normal' adaptation leads to positive forecast for Vietnamese economy in 2022; Vietnam-China clash tickets open for sale in two days.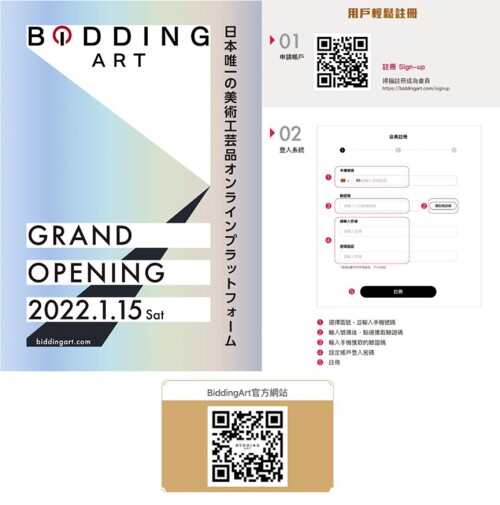 Economy
HONG KONG SAR - Media OutReach - 14 January 2022 - Tokyo Chuo Auction Holdings Limited (the "Company" or "Tokyo Chuo Auction", together with its subsidiaries, the "Group", stock code: 1939.HK) announced that the Group, cooperating with multiple art brands, is launching a new online art business platform "BiddingArt" tomorrow (15 January).
January 14, 2022 | 17:40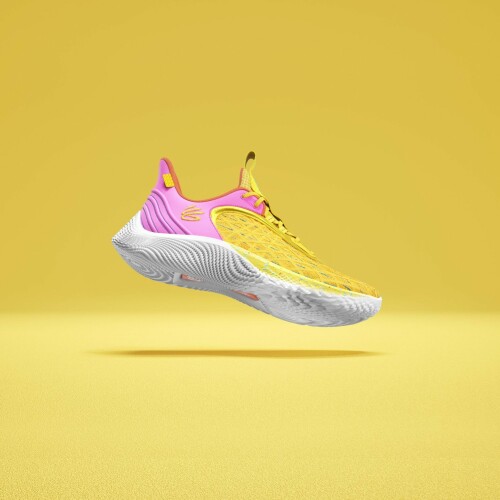 Economy
Under Armour partners with NBA legend, Stephen Curry, and Sesame Street to create Curry Flow 9 – a collection of footwear meant to inspire young athletes. It combines the playful humour of the fun, colourful muppets, their values of diversity and inclusivity and Under Armour's dedication to innovative sporting technology. The collection is available for purchase online.
January 14, 2022 | 13:45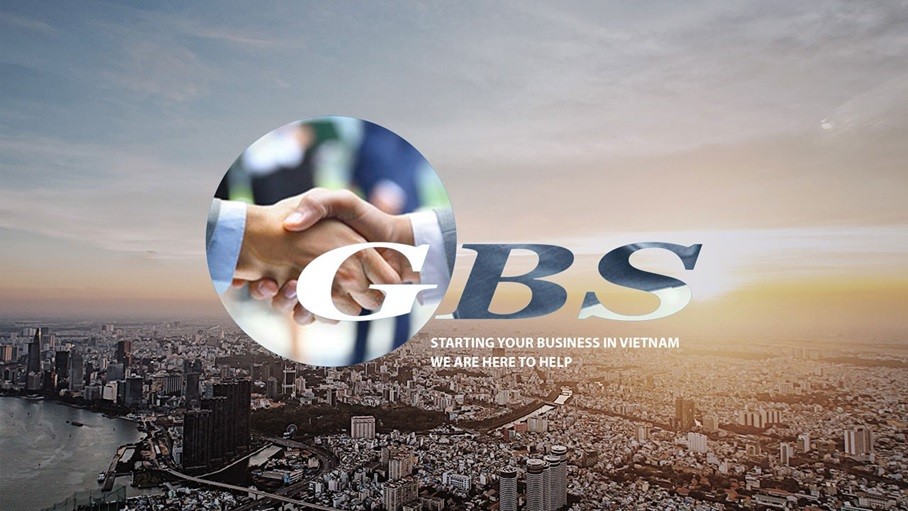 Economy
Media OutReach Newswire and GBS have expanded their news content partnership to further enrich GBS's media assets by providing corporate news releases in conjunction with the launch of their 3 media news sites in Vietnam.
January 14, 2022 | 12:40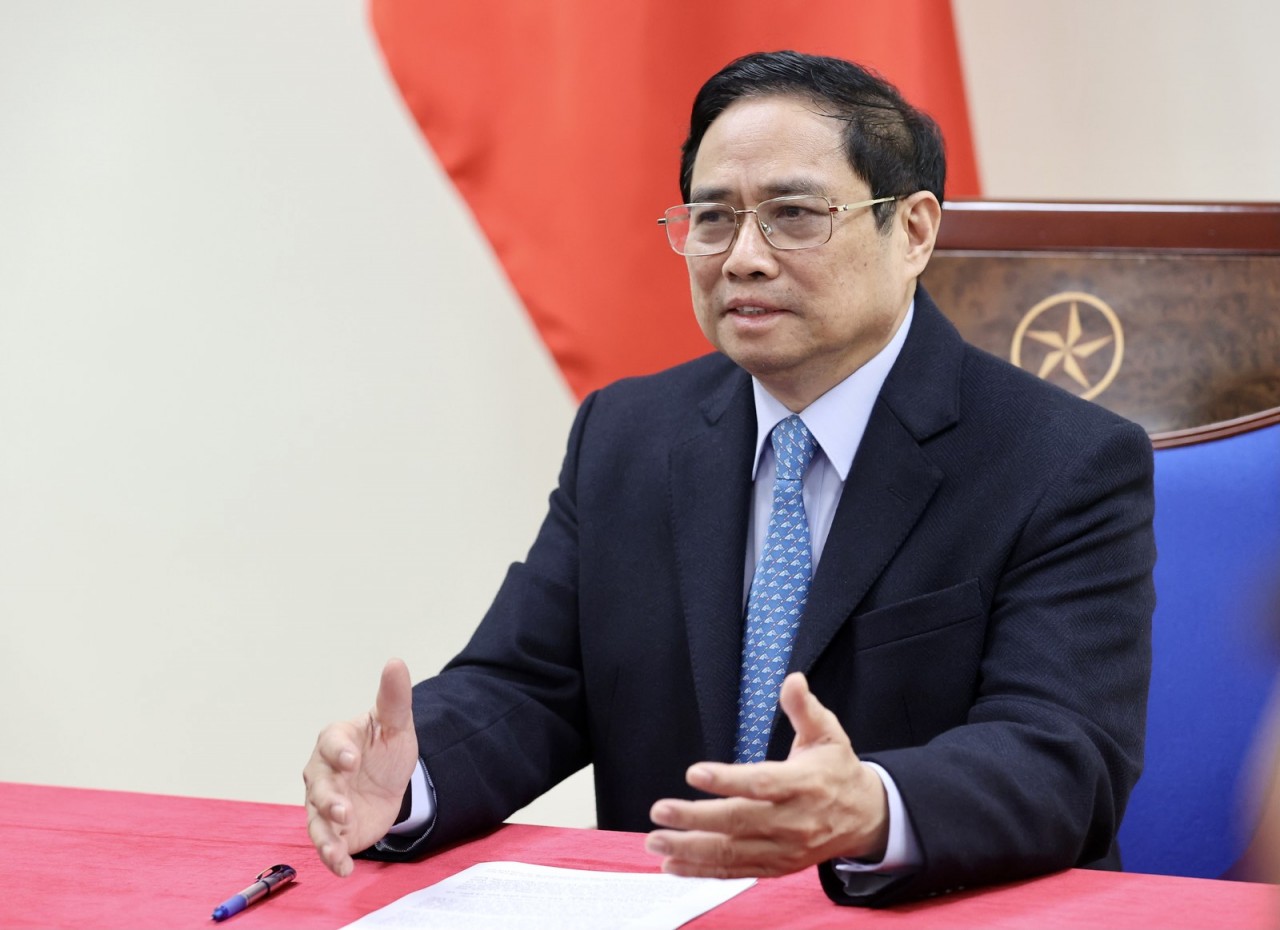 Economy
Prime Minister Pham Minh Chinh on January 13 asked China to create more favourable conditions for Vietnamese agricultural products to enter its market.
January 14, 2022 | 08:48