Vietnamese Film Premieres at Tokyo International Film Festival
The 35th Tokyo International Film Festival (TIFF) recently announced its line-up with 15 international competition titles including its first from Vietnam - Bui Thac Chuyen's Glorious Ashes.
"Tro tan ruc ro" (English title: "Glorious Ashes"), a film by director Bui Thac Chuyen, is based on two short stories "Tro tan ruc ro" and "Cui muc troi ve" (Rotted Logs Float Back) by Vietnamese writer Nguyen Ngoc Tu.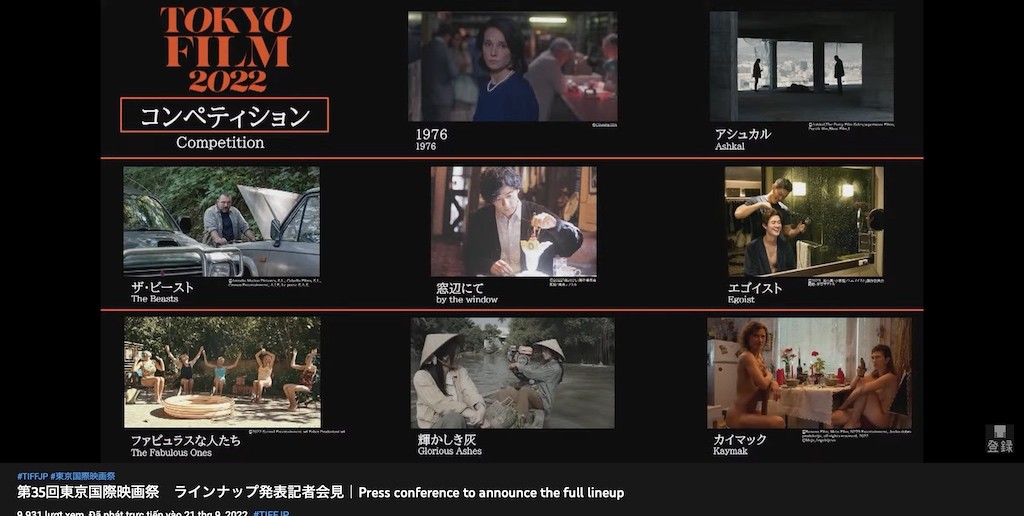 "Glorious Ashes" in the lineup at the 35th Tokyo International Film Festival (TIFF) (Screenshot from the online press conference on September 21).
Until now, the specific information about the film is kept secret by the production crew. The cast includes: Phuong Anh Dao, Le Cong Hoang, Bao Ngoc Doling, Ngo Quang Tuan, Hanh Thuy... The film revolves around the story of three women, their love and relationship with the man in their lives. The film is set in Thom Rom hamlet, Ca Mau which promises to show.
The masterminds behind "Glorious Ashes," producer Tran Thi Bich Ngoc and director Bui Thac Chuyen, had introduced the film at Cannes Film Festival, Busan Film Festival, Singapore Film Awards. However, it is set to make its world premiere at TIFF.
The film was a recipient of the Asean Co-production Fund (ACOF) launched by the Film Development Council of the Philippines (FDCP) and the Southeast Asia co-production grant (SCPG) established by the Singapore Film Commission (SFC), as well as a previous participant in the Locarno Open Doors Hub.
Tokyo 2022 Film Festival's first full-scale physical edition in three years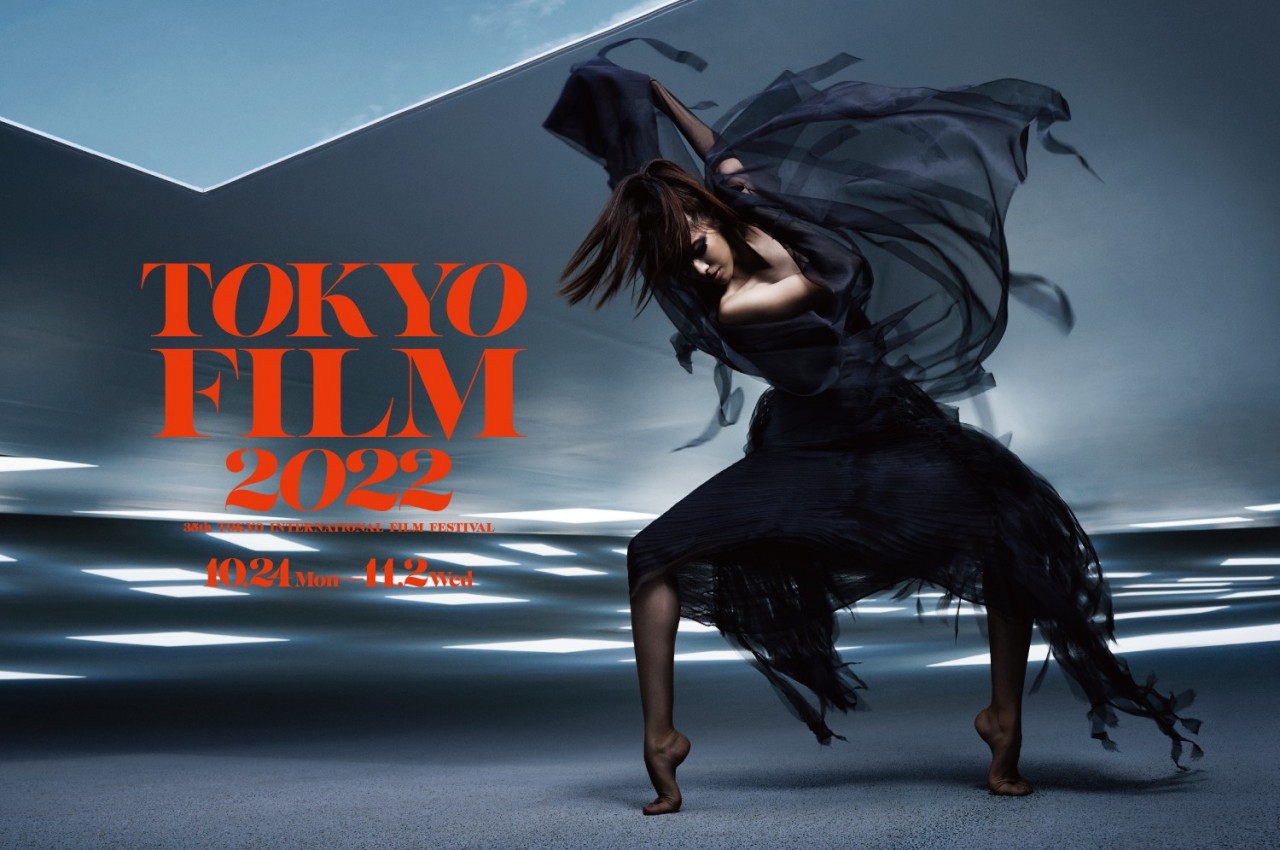 TIFF 2022 returns as a full-scale physical event after three years (Photo: TIFF)
This year's festival will take place from October 24 to November 3. This year's 110 films are from 42 countries and regions. They were selected from a total of 1,695 submissions from 107 countries and regions, up from last year's 1,533 submissions. The festival will host 33 world premieres and one international premiere, Screen Daily reported.
"For the past three years, we've been struggling due to COVID-19, although we did manage to have partially physical events. We will continue to take all necessary precautions as we return to a fully physical event this year," said Ando Hiroyasu, chairman of TIFF during the press conference to announce the full lineup on September 21.
Also as previously announced, for the first time in 14 years the festival is reviving the Kurosawa Akira Award - an award for exceptional young filmmakers. "I want this award to become the symbol of interaction between Japan and the international community," said Ando.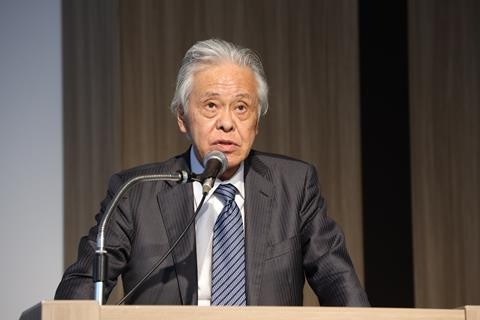 Ando Hiroyasu, chairman of TIFF (Photo: TIFF)
Honoring the renowned auteur's legacy and ongoing influence, the Kurosawa Akira Award will be presented to a filmmaker who is making extraordinary contributions to world cinema and is expected to help define the film industry's future.
In the past, acclaimed directors including Steven Spielberg, Yamada Yoji and Hou Hsiao-Hsien received this award. The nomination committee consists of five members: Yamada Yoji, Nakadai Tatsuya, Harada Mieko, Kawamoto Saburo and TIFF Programming Director Ichiyama Shozo. In conjunction with the award, TIFF will also screen world classics that Kurosawa Akira loved under the title of " Kurosawa Akira's Favorite Films".
According to local news, the festival will open with a red carpet event and, the world premiere of Takahisa Zeze's Japanese prisoner of war drama Fragments Of The Last Will. It will close with Oliver Hermanus's Bill Nighy-starring UK drama Living, an adaptation of Akira Kurosawa's 1952 Japanese drama Ikiru with a revised screenplay by Kazuo Ishiguro (Remains Of The Day).
Vivid Introduction to Vietnamese Culture

Film and television are among important and effective bridges to promote a country's tourism and culture to the world. Vietnamese film weeks held abroad, and ...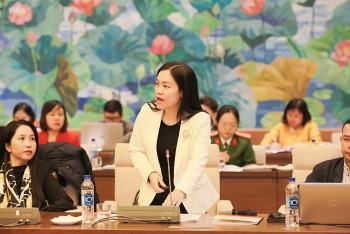 Friendship
Doan Thu Huyen, Vietnam Country Director for Campaign for Tobacco-Free Kids, made the statement at the "Child Downing Prevention" seminar.