Vietnamese Finalists in International Photo Contest
Plenty of Vietnamese photographers appear in the latest photo contest hosted by Smithsonian Magazine (U.S).
Four Vietnamese out of 60 photos in 6 different topics entered the final round of the annual Smithsonian magazine photo contest.
This year's contest attracted more than 44,000 photos submitted by contestants, both amateurs and professionals, from more than 140 different countries and regions. After months of accepting entries, the best of each topic and the photos voted by the viewers were selected and announced by the magazine at the end of March.
The photo "Drying fish" by photographer Nguyen Tan Tuan entered the final round on the Travel theme This is a photo recording the drying process of fish species at Long Hai fishing village, in Ba Ria - Vung Tau province.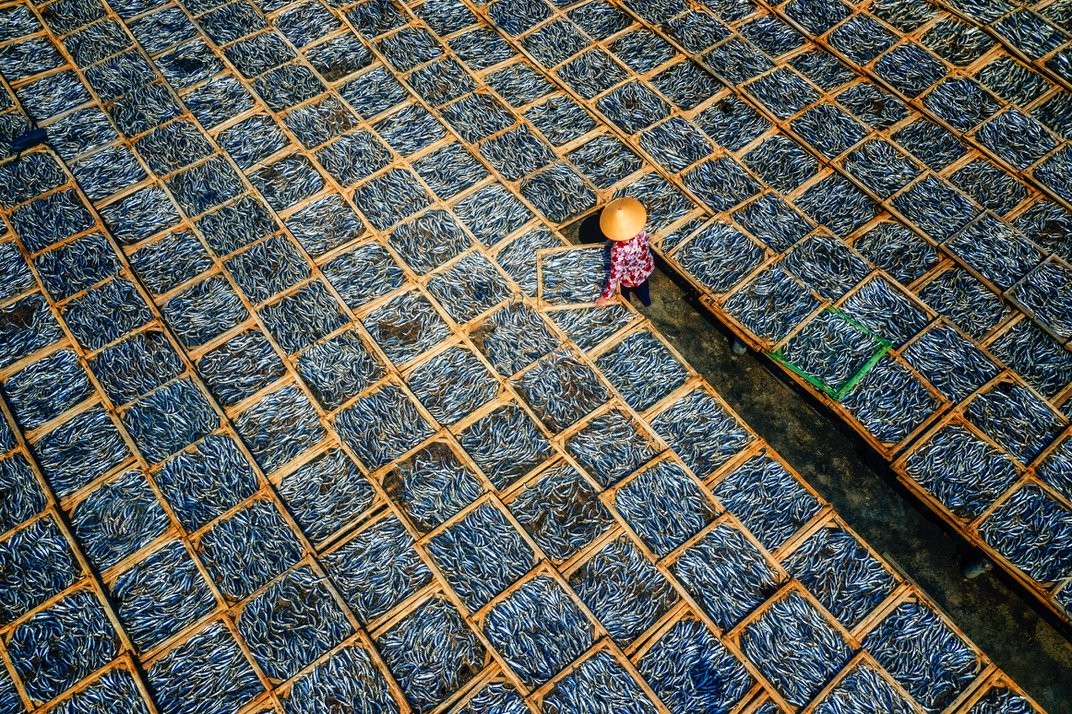 Drying Fish - Thousands of recently-caught fish are laid out to dry in wooden trays near the Vietnamese city of Vũng Tàu by Nguyen Tan Tuan. Camera used: L1D-20c. Source: Smithsonian Magazine
Another Vietnamese finalist is in the People theme for the photo "Music, Central Highlands" by photographer Nguyen Van Hop.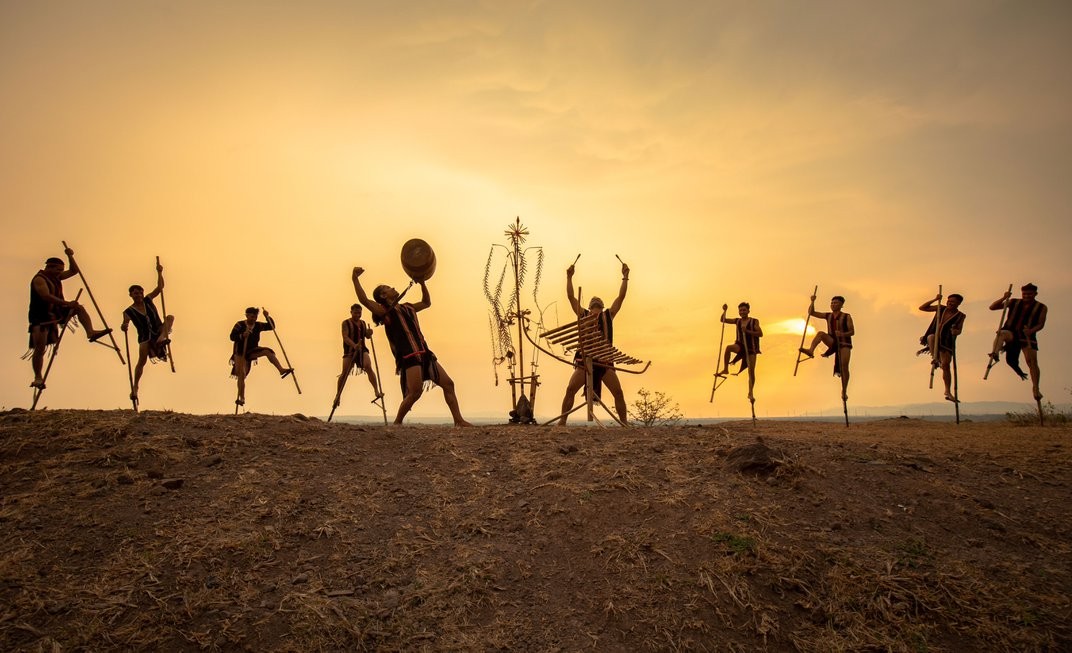 Music, Central Highlands - At festivals, in the Central Highlands, people often go on stilts, and dance under the fire by Nguyen Van Hop. Camera used: Canon EOS 5D Mark IV Source: Smithsonian Magazine
This is a photo of the Jrai ethnic group dancing and playing the zither in the light during festivals in the Central Highlands, in Pleiku, Gia Lai in particular.
Photographer Dang Hong Long is also one of the Vietnamese contestant whose works entered the final round of the People-themed contest.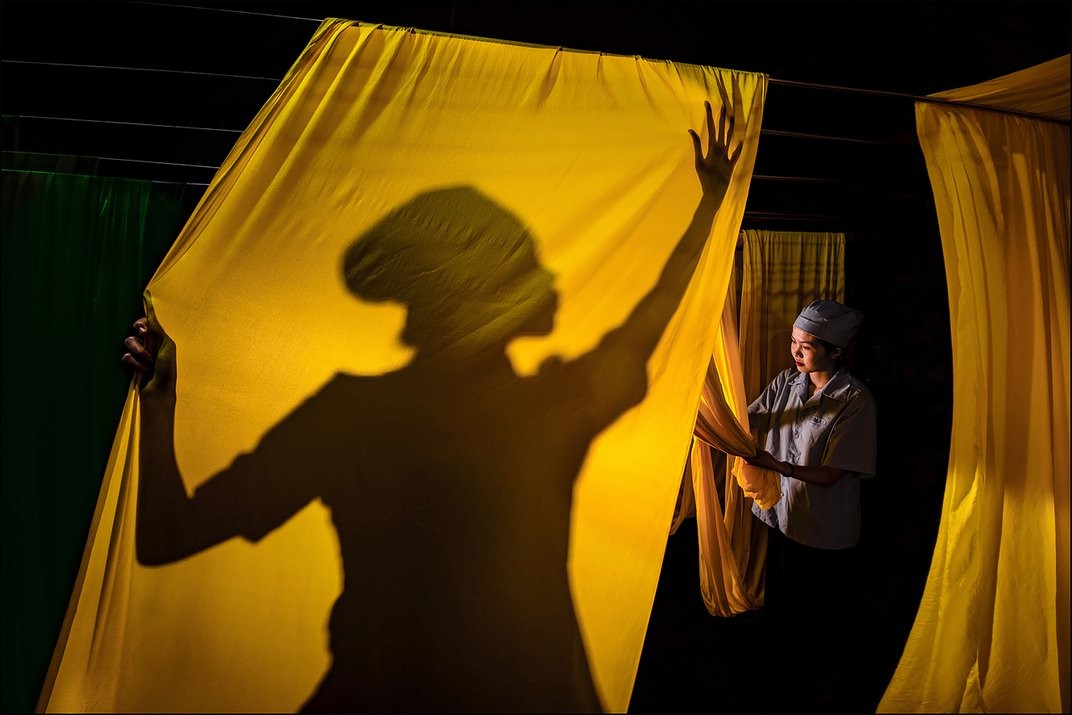 Yellow Silk - Blao - Garment workers dry silk after dyeing it in Bao Loc city, central highlands of Vietnam, known for its cultivation of high-quality silk by Dang Hong Long. Camera used Nikon D750. Source: Smithsonian Magazine
Dang Hong Long's Yellow Silk - Blao captures the image of a garment worker drying silk after dyeing it in Bao Loc. This destination is a city in Lam Dong province, known for high-quality silk production using traditional know-how.
Vietnamese beauty through the lens of foreigner
A photo taken in Hue, Vietnam has also entered the final round of Tourism theme. Taiwanese photographer Tin Bang Tsai captured the moment men in Hue city were on their way to pray.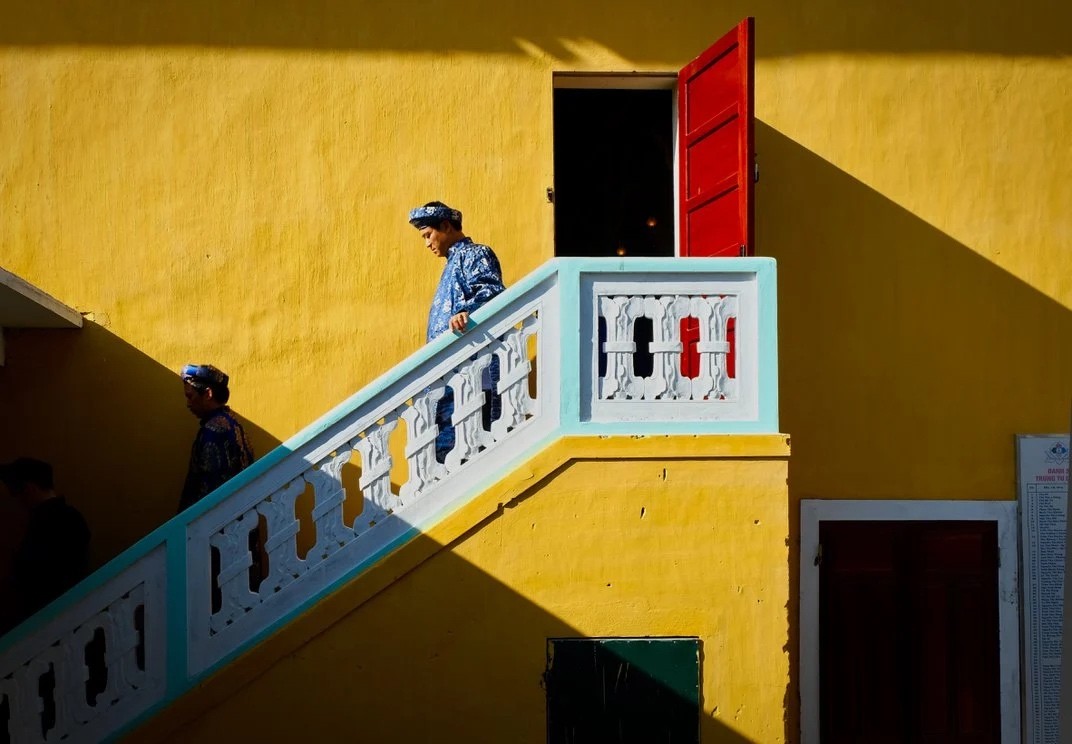 Pray on the River Bank - Taoists in the central Vietnamese city of Hue prepare for prayer by Tin Bang Tsai. Camera: X-E3. Source: Smithsonian Magazine
Smithsonian Magazine's Annual photo contest

Photo: Smithsonian Magazine
Smithsonian Magazine specializes in science, culture and the arts. It was first published in 1970.
Over the last 18 years, readers have submitted more than 470,000 images to Smithsonian's annual photo contest. These photos have transported us to the far corners of Earth, captured spectacular, split-second moments and introduced us to fascinating people and unique landscapes.
For a full experience, we recommend you browse breathtaking images captured by photographers from nearly every country in the world. Search by location and topic, and explore photographer portfolios for inspiration.
The Grand Prize, Readers' Choice prize, Natural World, Travel, People, The American Experience, Altered Images and Mobile category prizes are open to photographers who are 18 years old or older.
As for the winners, eight prizes will be awarded as follows:
Grand Prize: US $2,500.
Category Winners: The winners of each of the six categories will receive US $500.
Readers' Choice: The winner of the online Readers' Choice award will receive US $500.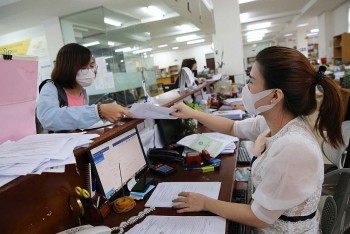 Economy
Vietnam Business & Weather Briefing (May 25): On the morning of May 25, SJC 9999 gold's price stayed at the same level as last week.