Vietnamese is the Third Most Popular Language in Australia.
In 2021, according to the recently published results of a five-year census, there were 320,758 people (1.26%) in Australia who speak Vietnamese at home, an increase of more than 43,000 people compared to 2016.
The latest census conducted by the Australian Bureau of Statistics (ABS) shows that excluding English, Vietnamese is the third most common language in Australia, after Mandarin and Arabic.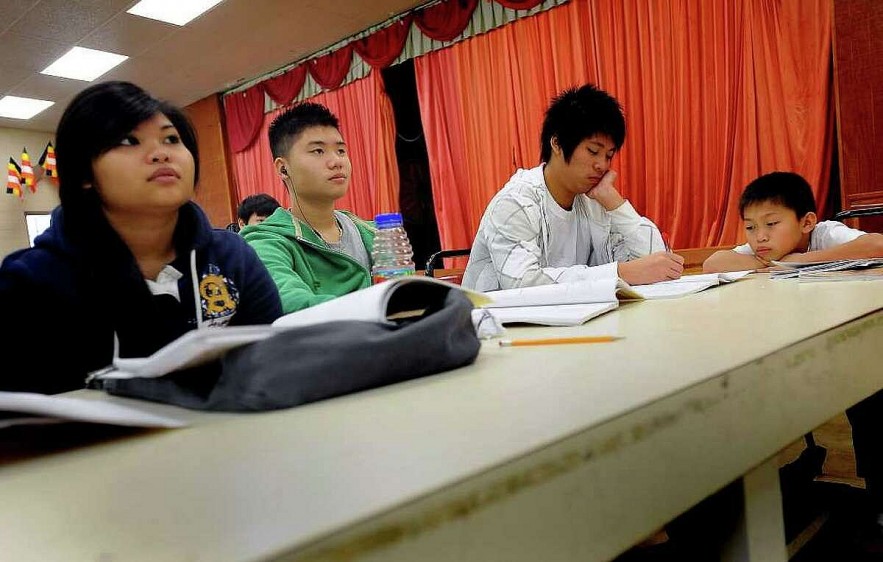 Vietnamese teens learn their mother tongue. Photo: beaumonenterprise
In 2016, with 277,400 Vietnamese speakers at home, Vietnamese was the fourth most popular language in Australia, excluding English, after Mandarin, Arabic, and Cantonese.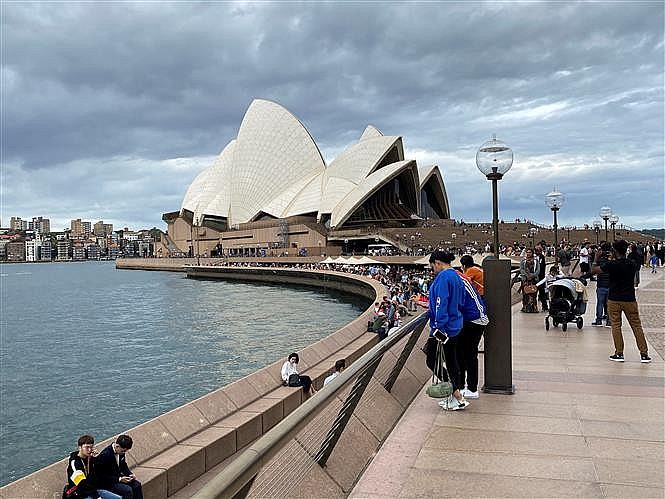 Tourists visit the Sydney Opera House (Australia). Photo: VNA
Although Vietnamese individuals and families in Australia always try to maintain the Vietnamese language ability for future generations, the effectiveness is still limited. Descendants of Vietnamese immigrants have not mastered the speaking, reading, and writing skills necessary for intergenerational communication, culture, and identity maintenance.
With more than 300,000 members, the Vietnamese community currently accounts for more than 1.2% of Australia's population. In areas where many Vietnamese live, families often speak Vietnamese with their children and there are many Vietnamese speakers outside, so the children speak Vietnamese relatively well. Meanwhile, in other places, children of Vietnamese origin mainly speak English, so most of these children still have difficulty communicating in Vietnamese with family members in Vietnam.
For the Vietnamese community in Australia, learning Vietnamese has many clear benefits, including increased learning and cognitive abilities as well as social and cultural understanding, self-esteem and identity, and building stronger family relationships.
The Australian government has many forms of support to help the Vietnamese community maintain their mother tongue, including a system of community Vietnamese schools, with a teaching and learning schedule usually being once a week.
Vietnamese language teachers and learners in Australia. Photo: VNA
There are currently 429 languages spoken in Australia, including 183 indigenous languages.
The Australian Census also shows that, in August 2021, out of a total of nearly 25.5 million people in Australia, a total of 334,785 people were confirmed to be of Vietnamese origin, of which more than 257,997 people were born in Vietnam. ranked second in the group of immigrants from Southeast Asian countries, after the Philippines. By state, people of Vietnamese origin mostly live in New South Wales with 124,030 people (37.04%), followed by Victoria with 121,136 people (36.18%).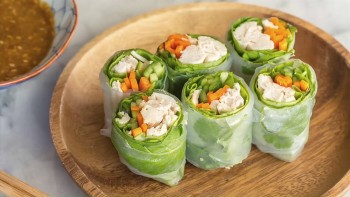 Travel
Rolls are a easy-to-make dish that is loved by many Vietnamese diners as well as Korean stars.