Vietnamese man pleads not guilty in U.S. court to aiding Yemen milita
Vietnamese man pleads not guilty in U.S. court to aiding Yemen militants
A Vietnamese man charged with helping al Qaeda's affiliate in Yemen pleaded not guilty in U.S. court on Wednesday to charges that include supporting the group's online propaganda efforts.
Minh Quang Pham, 32, who was extradited from the United Kingdom last week, was arraigned in New York on an indictment charging him with providing material support to, and receiving military training from, al Qaeda in the Arabian Peninsula.
"I have read it before," the soft-spoken Pham told U.S. District Judge Alison Nathan, when asked if he had seen the indictment and was aware of the charges against him.
"I am not guilty," said Pham, a Vietnamese national who lived in the UK.
Prosecutors said Pham traveled from the United Kingdom to Yemen in December 2010 and took an oath of allegiance to the militant group, which the United States lists as a terrorist organization.
He spent a year in Yemen, receiving "military-type" training and helping with the group's online propaganda before returning to the United Kingdom, where he was arrested in 2011, prosecutors said.
While in Yemen, Pham worked alongside two U.S. citizens, according to prosecutors.
Those Americans included one matching the description of Samir Khan, who served as editor of the group's magazine Inspire. Khan died in a U.S. drone strike in 2011.
If convicted at trial, Pham faces a maximum of life in prison and a mandatory minimum term of 40 years.
Pham's arrival in the United States came after a UK court last month denied his bid to challenge his extradition.
His lawyer, Steven Frankel, told reporters after the arraignment that Pham had fought against extradition.
"In any other place, he wouldn't be facing life in prison," Frankel said.
Tuoitrenews.vn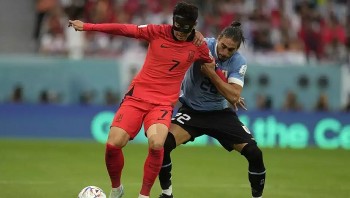 World
Both South Korea and Ghana are searching for their first wins at this year's World Cup. Ghana are facing the prospect of an early elimination from World Cup 2022 Group H when they travel to the Education City Stadium to face South Korea on Monday.