Vietnamese Military Medical Contingent warmly welcomed in Uzbekistan
After the arrival, the Vietnamese contingent has promptly made training plans, while managed to adapt to the weather in the host country.
The Medical Contingent of the Vietnam People's Army recently arrived in the Uzbekistani capital city of Tashkent where they will participate in the International Army Games 2019 (Army Games 2019).
Local children welcome Vietnamese Military Medical Team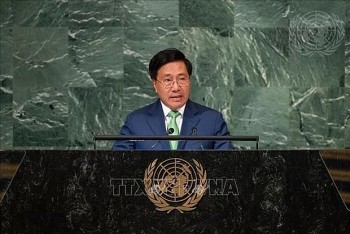 Friendship
On the occasion, the two leaders discussed the progress of the special solidarity between the two nations as well as the fruitful bilateral partnership over the years, and affirmed that they always put the Vietnam-Laos relations in top priority.