Vietnamese PM's Visit to France Hoped to Further Promote Bilateral Strategic Partnership
This is Prime Minister Pham Minh Chinh's first bilateral visit since taking office.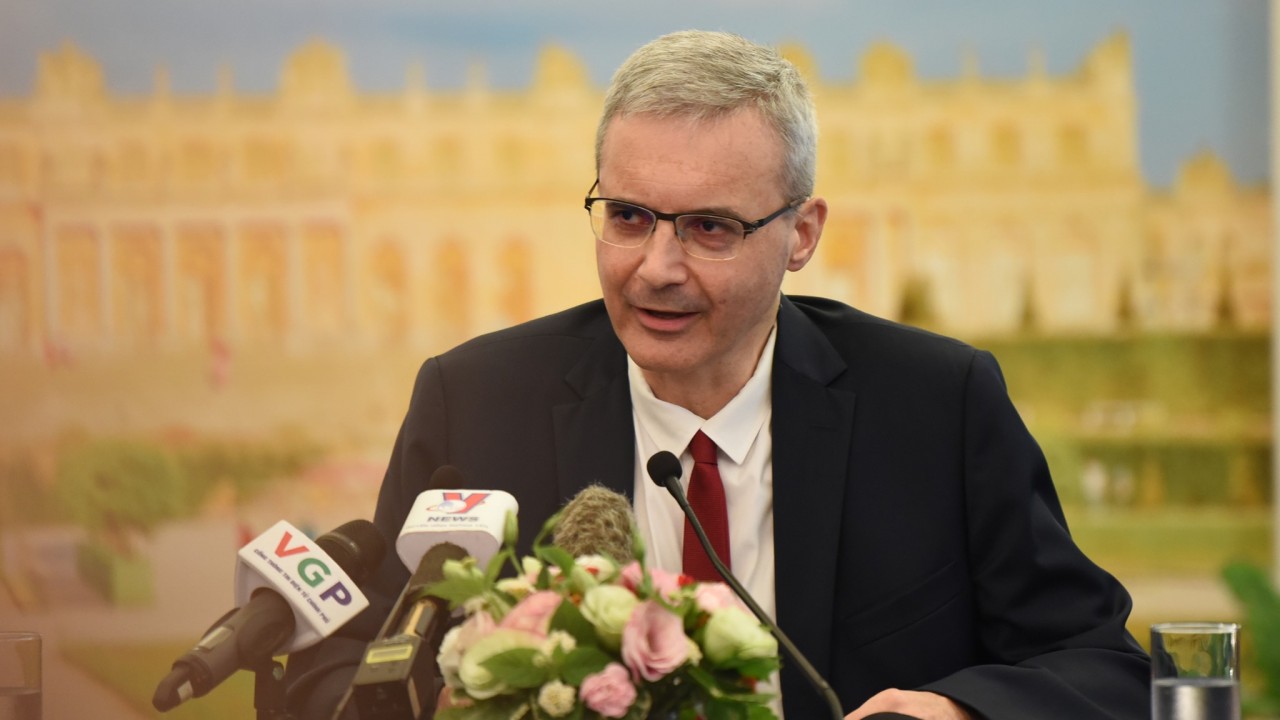 French Ambassador to Vietnam Nicolas Warnery meets the press. Photo: French embassy
Vietnamese Prime Minister Pham Minh Chinh will begin his official bilateral visit to France from Nov. 3 to 5. French Ambassador Nicolas Warnery on Oct. 29 has presented to Vietnamese reporters the objectives, programs and important topics of this important visit.
This is Prime Minister Pham Minh Chinh's first bilateral visit since taking office. The official exchanges will revolve around the following topics: strategic partners; political dialogue; economic relations; cooperation, especially in the field of health and culture.
The Vietnamese PM's visit will take place following his attendance at the 26th UN Climate Change Conference (COP26) and visit the UK from Oct. 31 – Nov. 3.
PM Chinh's attendance at the COP26 and visits are made at the invitation of the Prime Minister of the UK, Boris Johnson, and the Prime Minister of France, Jean Castex.
In an interview granted to the Vietnam News Agency, Warnery has affirmed that Vietnam is a true strategic partner of France, wishing the visit would help materialize commitments by the two countries, as well as further promote bilateral strategic partnership.
The PM's visit demonstrates the importance of bilateral friendship and cooperation in various areas, he added.
As part of the visit, both sides will also sign a document recognizing each other's certificates, thus creating favorable conditions for Vietnamese students to study in France.
France is ready to help Vietnam improve the operations of public agencies, digitalize administrative procedures and build electronic portals for public services, he stated.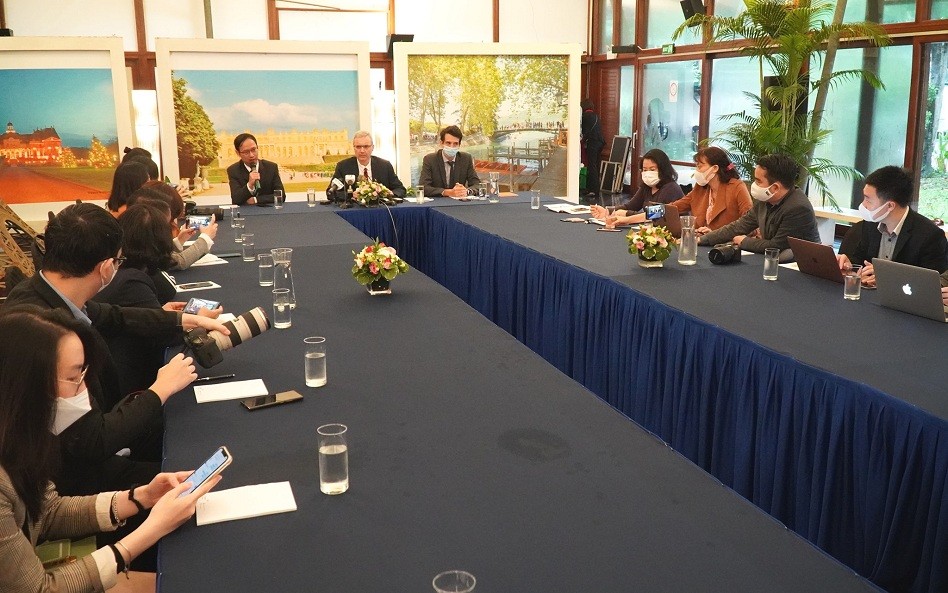 At the interview. Photo: French embassy
On the environment field, he said the French Development Agency (AFD) is assisting Vietnam in mitigating the negative impacts of climate change. During the visit, the AFD will sign deals to provide financial assistance for Vietnam to expand Hoa Binh hydropower dam, prevent flooding in Dien Bien Phu, and connect renewable energies, including solar power, with the national grid.
About bilateral medical ties, he applauded the two countries' efforts against the Covid-19 pandemic via Vietnam's presentation of masks to France last year and France's delivery of vaccines to Vietnam this year.
The diplomat also wished for breakthroughs in aerospace cooperation, especially via the signing of a cooperation agreement among the Vietnam Academy of Science and Technology, the National Centre for Space Studies of France, and Airbus Group.
The French Government is stepping up the teaching of French language to Vietnam via different channels and for those of all ages. At present, two schools in Hanoi and Ho Chi Minh City are working as those in France. Up to 40 percent of their students are Vietnamese, thus creating a close bond between young people and French culture, he said.
The ambassador wished that flights between the two nations would be resumed to welcome Vietnamese students back to France in the near future.
Vietnam and France also worked closely together within the framework of the United Nations Security Council. He thanked Vietnam for backing France's bid to become a development partner of ASEAN and hailed ASEAN's key role in the Indo-Pacific in external policies of the European Union member states, including France.
Warnery also spoke highly of close collaboration between the two countries in dealing with global issues.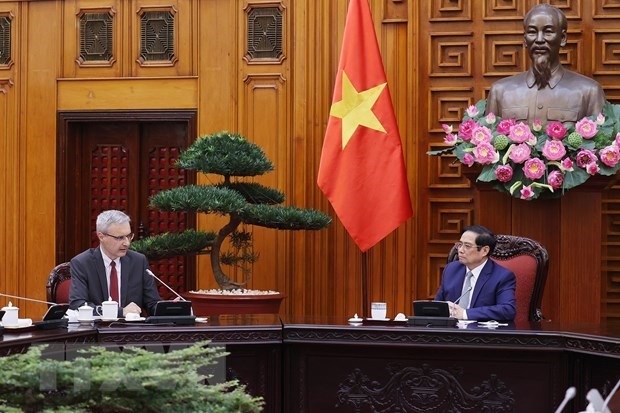 Prime Minister Pham Minh Chinh (R) and French Ambassador to Vietnam Nicolas Warnery. Photo: VNA
During a reception in Hanoi on Sep. 22 for the French Ambassador, PM Chinh has affirmed that Vietnam always considers France an important partner in its foreign policy.
Toward the 50th founding anniversary of diplomatic ties and the 10th anniversary of strategic partnership in 2030, PM Chinh expressed his wish that the two countries would work closely together to deepen and develop the strategic partnership more effectively, especially in the exchange of delegations at all levels, improving the efficiency of existing cooperation mechanisms and accelerating important projects and projects that see the participation of major groups.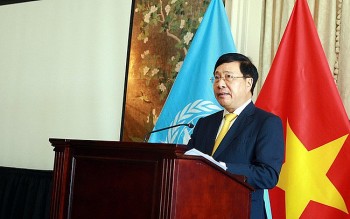 Friendship
Deputy Prime Minister Pham Binh Minh has asserted Vietnam's strong support for and commitment to the UN's role in leading and coordinating multilateral efforts to respond to global challenges.