Vietnamese Soldiers Ready for Peacekeeping Mission in Africa
A Vietnamese military engineering unit will join the UN peacekeeping force in Abyei and South Sudan this month.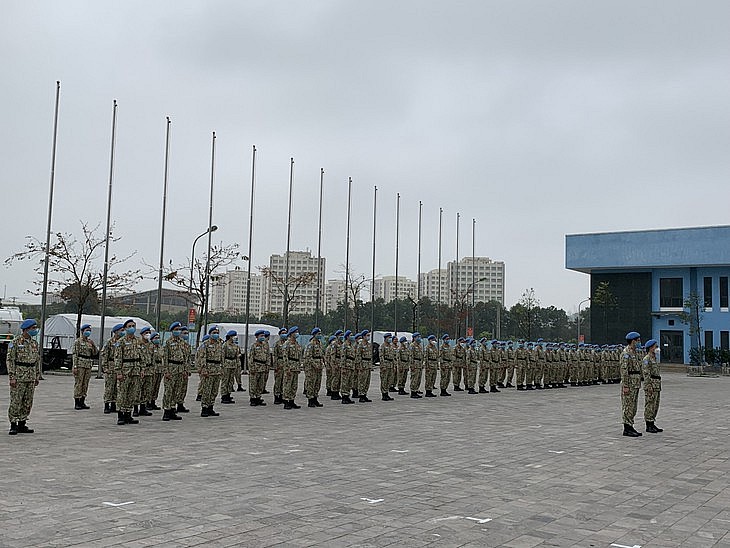 Blue-beret Vietnamese soldiers are ready for peacekeeping mission in Africa. Photo: VOV
Holding different duties, the blue-beret soldiers share a mission of ensuring peace, building political stability, protecting the people, and boosting economic growth in conflicted countries, VOV said.
The 184 soldiers of Military Engineering Unit No. 1 are training for their upcoming mission. For days they have been practicing techniques related to work accidents, health care, crowd dispersal, negotiations, media relations, property protection, security protection, ambushes, and guard duty.
Captain Le Huy Khanh, Deputy Head of the Engineering Unit No 1's logistics division, said, "The latest training courses and exercises prepared staff to deal with snake bites, serious and minor injuries, and other situations that might arise during the mission."
Major Chu Ba Hieu, head of the well drilling and water purification equipment operations team, said "It's an honor for me to join the peacekeeping mission. In addition to building bridges and roads and improving local infrastructure facilities, we'll also take charge of communications and humanitarian works, help other units and the locals in production and husbandry farming in order to improve their lives."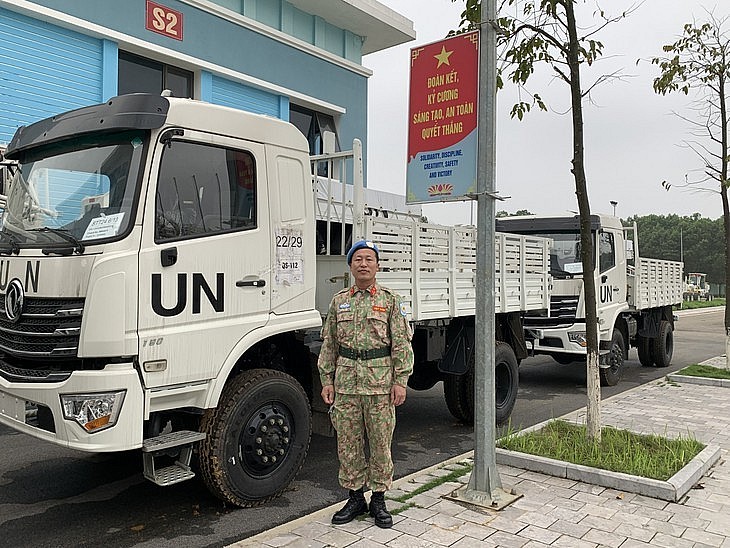 Major Chu Ba Hieu, head of the well drilling and water purification equipment operations team. Photo: VOV
Lieutenant Le Dong Truong said, "My biggest wish is to complete all my assigned tasks. I'll do my utmost to help local people grow crops and raise livestock for a better life."
With desire to help other people live in peace, Major Nguyen Thi Thanh Hai, a former doctor at Hospital 103 of the Military Medical Academy, decided to leave her family to go to South Sudan for duty.
She said, "We think of ourselves as soldiers who complete their mission at the call of the Party and State. What we saw on TV and other media about Abyei and South Sudan touched our hearts. It was difficult seeing little children wandering the streets. These images made me want to join the peacekeeping mission."
For Uncle Ho soldiers, working in difficult circumstances help sharpen their skills and stance. The mission is more significant to them as they can contribute to bringing peace, confidence, and hope to other people.
Colonel Khong Manh Hung, Vice Chairman of Politics of the Military Engineering Service under the Ministry of National Defense, said, "Vietnam received generous support from African people when we were invaded by foreigners. Now Vietnamese people enjoy peace, integration, and development. We understand deeply the importance of peace and will always be grateful for the sacrifices that made it possible."
Viet Nam News reported on April 2 that nearly 2,000 tonnes of equipment and materiel of the military engineering unit will be transported from Hai Phong port in the northern city of Hai Phong to the mission from April 4.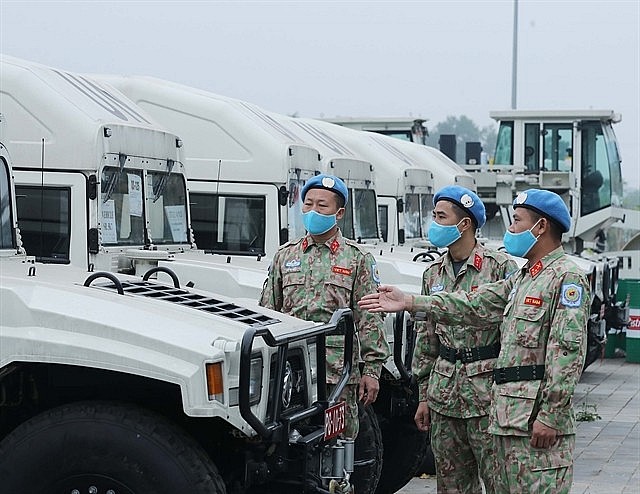 Vietnamese military engineering unit inspects the equipment and vehicles to be deployed with them to UN Interim Security Force for Abyei (UNISFA). Photo: VNA
It cited the Ministry of National Defence's Vietnam Department of Peacekeeping Operations as saying that the equipment includes 147 types of engineering machines, trucks and guard vehicles.
Colonel Mac Duc Trong, commander of the Vietnamese peacekeeping force at the UN Interim Security Force for Abyei (UNISFA) and head of the team, said the team has basically completed preparations.
The UN has officially sent a vessel to the Hai Phong port to receive the equipment and goods from Vietnam, which will be shipped to Sudan port and then transported by road to Khartoum and Kaduqli of Sudan and to UNISFA.
As scheduled, the Vietnamese unit had to be present at UNISFA to begin its tasks in March 2022. However, because of difficulties related to international shipping and ship technology, the shipment has been delayed.
Vietnam's military engineering unit comprises 184 officers and soldiers. It is the unit-level formation with the largest number of members ever participating in UN peacekeeping missions.
A group of the unit is expected to receive all these goods and equipment at the Sudan port and at UNISFA in late April. All members of the unit are scheduled to arrive in Abyei on May 10 before the rainy season begins in the area./.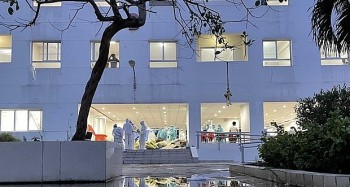 National
Vietnam News Today (Aug. 16): More than 251 million doses of Covid-19 vaccines administered in Vietnam; HCM City ready to reactivate Covid-19 treatment hospitals; Vietnam Airlines opens ticket sales for upcoming Tet Holiday; Demand for logistics real estate increases sharply: Savills Vietnam.