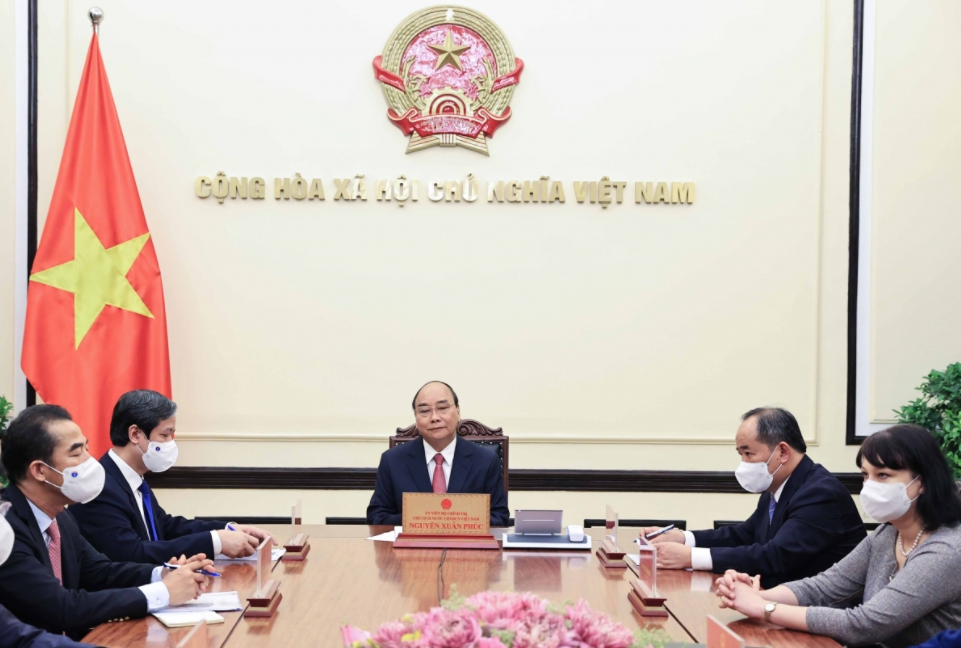 Vietnamese President Nguyen Xuan Phuc holds phone talks with his Romanian counterpart, Klaus Iohanni. (Photo: VOV)
Vietnamese President Nguyen Xuan Phuc on July 14 held phone talks with his Romanian counterpart, Klaus Iohannis. During the talks, the two leaders discussed various measures to expand and deepen the bilateral relations and agreed to maintain and promote exchange mechanisms and cooperation in some prioritized fields such as economy-trade, education-training, and labor, among others.
Speaking with his Romanian counterpart over the phone, the Vietnamese President expressed his appreciation for Romania's support and facilitation of the signing of two important trade agreements – the European Union - Vietnam Free Trade Agreement (EVFTA) and EU - Vietnam Investment Protection Agreement (EVIPA) – in June 2019 during Romania's EU presidency.
He said the agreements have had positive impacts on economic cooperation between the two countries, with two-way trade turnover increasing by 10 percent in 2020 despite Covid-19, reaching nearly US$ 300 million, Vietnam News cited.
The Romanian President said he treasures the 70-year friendship between the two countries and hailed positive developments in the bilateral ties over the past time while highlighting Vietnam as an important partner of Romania in the Asia-Pacific region.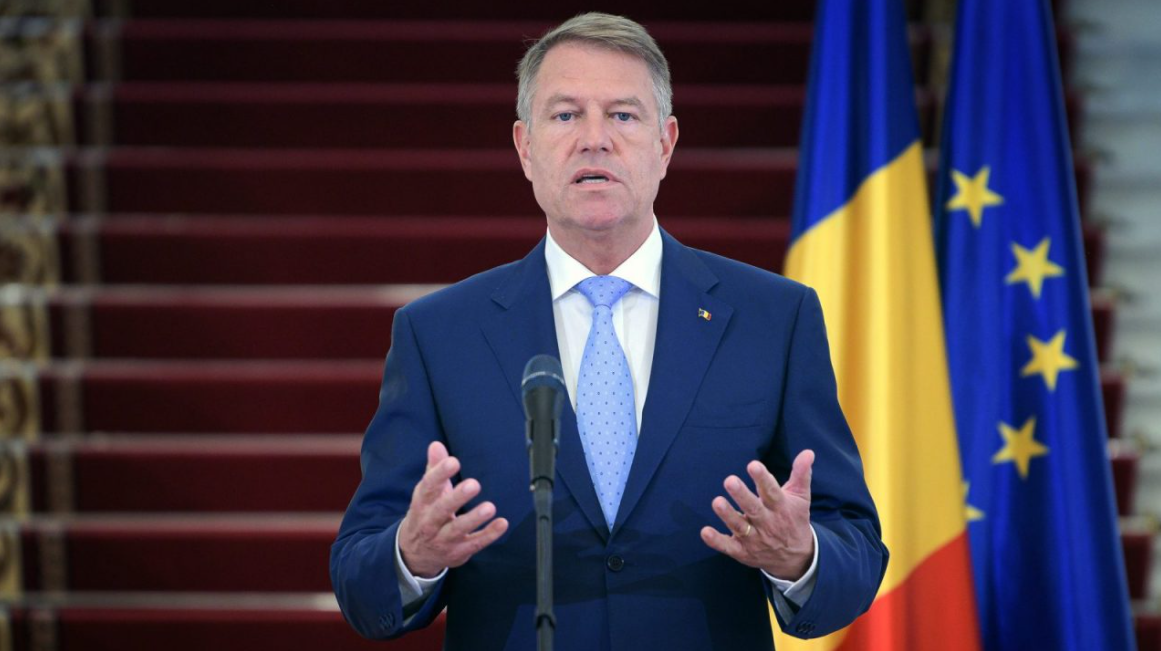 Romanian President Klaus Iohannis. (Photo: Balkan Insight)
President Iohannis assured his nation's willingness to stand side by side with Vietnam in rolling back the ongoing coronavirus pandemic, according to VOV.
On the foundation of the two countries' solid friendship, the Romanian Government has decided to present 100,000 doses of the Covid-19 AstraZeneca vaccine to Vietnam, and consider the reselling of another amount of the vaccine to the country in the coming time, he said.
In reply, Nguyen Xuan Phuc extended sincere thanks to President Iohannis Romanian people for the vaccine gift to help the Southeast Asian country fight the pandemic.
He also thanked Romania for its active support to accelerate the signing of the free trade and investment agreements between Vietnam and the EU during the European country holds the rotating EU Presidency in the first half of 2019, and for being one of the first three EU member countries to ratify the trade deal.
He noted with pleasure that the EU-Vietnam Free Trade Agreement (EVFTA) and the EU-Vietnam Investment Protection Agreement (EVIPA) have fostered economic cooperation between the two countries. Despite the negative impacts of Covid-19, two-way trade rose 10 percent to nearly 300 million USD last year, according to VNA.
The two Presidents discussed specific measures to further deepen the bilateral ties, particularly in fields like economy, trade, education and training, and labor cooperation among others, said VGP.
The Vietnamese State leader used the occasion to invite the Romanian President to visit Vietnam at an appropriate time in the near future. President Iohannis accepted the invitation with pleasure and showed his wish to welcome President Phuc to his nation in the time to come.
Valerie Mai