Vietnamese students in the US worried of being "iced" out due to new visa policy
About 30,000 Vietnamese students studying in the US will be in difficult situation if courses go entirely online from the next academic year.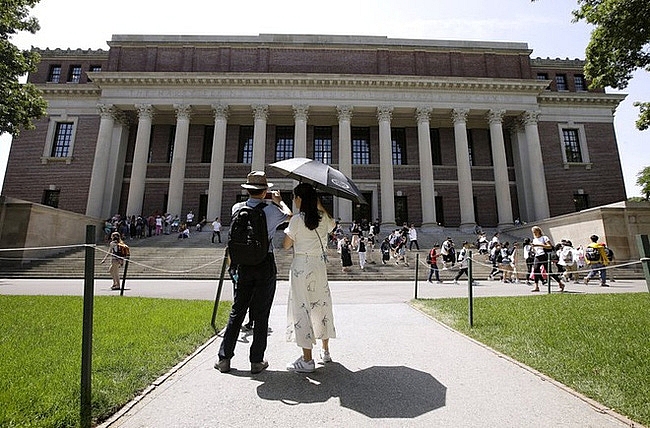 Harvard University is one of the universities in the United States planning to offer online-only courses this fall. Photo: AP.
30,000 Vietnamese students may need to leave the U.S. should online learning be applied
The U.S. government recently announced that international students will not be allowed to stay in the US if they are enrolling in online courses this fall. Those who fail to comply would risk facing deportation.
According to U.S. Immigration and Customs Enforcement (ICE), students with F-1 and M-1 visas must either leave the country or enroll in other offline courses in order to stay in this country.
The new regulation was put forward after some universities and colleges in the U.S., including Harvard University, decided to offer online-only courses this fall semester, as America is fighting against COVID-19 pandemic.
However, many other universities in the US have not yet decided whether or not to teach online only next year to prevent outbreaks. But the U.S. government's recent decision has badly hit many international students in this country, who are forced to leave or find another school that offers offline classes. Enrolling in another course means students have to restart from the beginning, not to mention that the number of universities that can afford offline teaching in this situation is considerably small. Those who choose to leave will face certain difficulties with online learning, such as different time zone.
There has been no official announcement from U.S. universities until now. 30,000 Vietnamese students, as well as over a million other international students in America, are still waiting for further notice.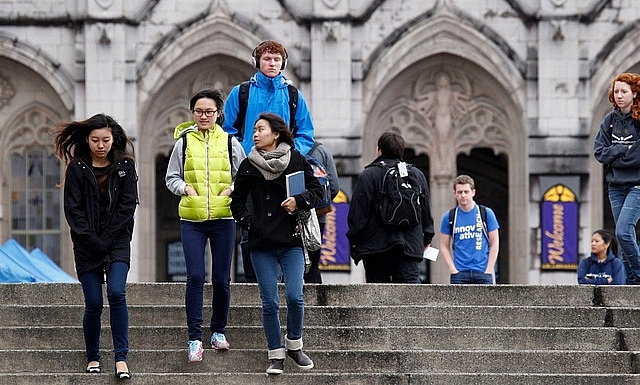 International students in the U.S. facing deportation if their courses are taught online. Photo: AP.
As stated by a spokesman for U.S. Immigration and Customs Enforcement, the rules do not affect students who participate in the OPT program - an optional practical training program that offers F-1 Visa students who have completed their study a 1-year work permit in a related field.
The new rules represent one of the latest acts by the administration of President Donald Trump to limit legal immigration and United States visa issuance during the COVID-19 pandemic outbreak.
The regulations also require schools to update necessary information on the Student and Exchange Visitor Information System (SEVIS) within 10 days of change if their courses switched from offline to online or when any foreign student changes their chosen course with an entirely-online course.
United States Department of State: International students can still stay
Regarding the recent announcement of the U.S. Immigration and Customs Enforcement (ICE), on July 7th, the U.S. Department of State affirmed that this temporary adjustment of visa regulations was only to give international students greater flexibility in pursuing their studies, while also assuring the implementation of social distancing measures on campus.
"International students will still have the opportunity to get a suitable visa, but may still be subject to visa or travel restrictions because of COVID-19. Students should contact the host country embassy or consulate for more details" - the U.S. Department of State reassured students in the recent notice.
Harvard University decided to go entirely online.
Yesterday, U.S. President Donald Trump said during a roundtable discussion at the White House: "I think it is ridiculous. It was an easy way out. And I think they should feel ashamed of themselves for that" - the President criticised Harvard's decision.
It seems like international students still stand a chance with their "American dream", but still need to be patient to wait until further notice.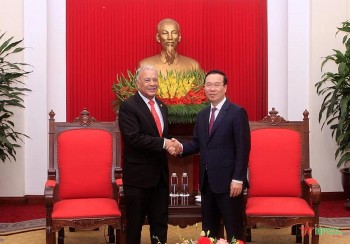 National
Since the establishment of bilateral diplomatic ties in 1975, Vietnam and Mexico have strengthened their relationship in various areas and offered mutual support at regional and global forums