Amy Nguyen
Amy Quynh Nguyen, PR/Marketing specialist cum English editor

Dedicated to winning hearts and growing businesses\' reputation with her untiring pen.

Amy graduated with a Master\'s degree in Public Relations at Sheffield Hallam University (United Kingdom), and a Bachelor\'s degree in English for International Relations at the Diplomatic Academy of Vietnam.
For Amy Nguyen's latest contributions to VietnamTimes, see below: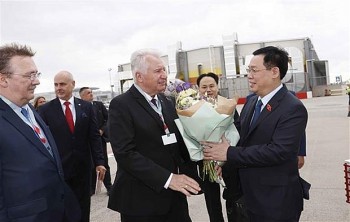 National
Chairman of the Vietnamese National Assembly (NA) Vuong Dinh Hue's official visit to Hungary from June 26-28 will surely open up many cooperation opportunities for the two countries and their parliaments, Hungarian Ambassador to Vietnam Ory Csaba has affirmed.