Vietnamese Students Study Korean in RoK
The Vietnamese Students' Association at the Chosun University of the Republic of Korea (RoK) has recently coordinated with a Korean language centre to organised a workshop on the language for all Vietnamese university and college students in the Gwangju – Jeonnam region.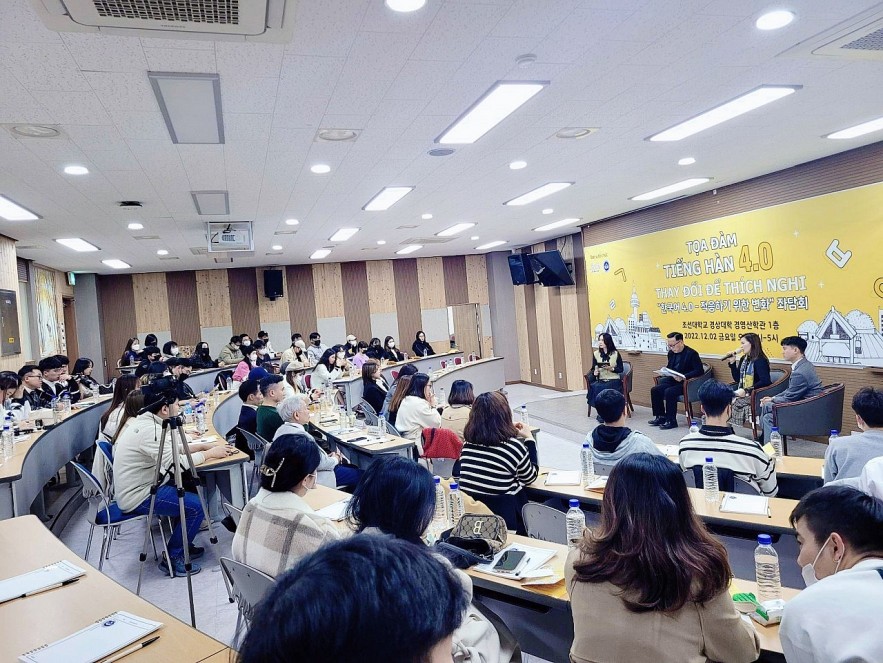 An overview of the workshop. Photo: Vietnam Times
The event attracted the participation of nearly 200 students from universities in the region such as Chosun, Chonnam, Gwangju and Honam.
The participants looked into necessary information regarding Korean language learning in the Fourth Industrial Revolution and vocational training, as well as new trends and methods of Korean language learning.
Lam Thi Thu Ha, head of the association, said quite a few RoK firms are employing students who can speak Korean, adding that it is important to raise the awareness of students about the importance of the language and give them vocational training.
There are 66,000 Vietnamese students studying in the RoK, accounting for 44% of the total number of foreign students in the country, according to the State Committee for Overseas Vietnamese (OV) Affairs.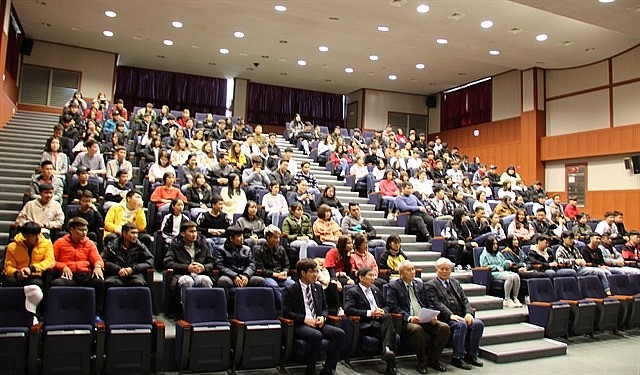 Students at a lecture hall in Incheon University. Photo: VNA
Statistics showed that over 216,000 Vietnamese are living in the RoK, including over 37,000 manual workers under the Employment Permit System (EPS) programme and crew workers while more than 180,000 Koreans are living and working in Vietnam, most of them are businesspeople.
Vietnam and the RoK established their diplomatic relations on December 22, 1992 but they had engaged in cooperative activities earlier.
As of September 2022, the RoK remained the biggest foreign investor in Vietnam with 80.52 billion USD, accounting for 18.6% of the total investment in the country.
With 1.2 billion USD in preferential loans from the Economic Development Cooperation Fund (EDCF) for 2012-2015 and 1.5 billion USD for 2016-2020, the RoK was the second biggest provider of official development assistance (ODA) for Vietnam. The RoK was also the third biggest trade partner of Vietnam with two-way trade of 66.65 billion USD in 2019, 65 billion USD in 2020 and 78 billion USD in 2021.
On the back of the Vietnam-Korea Free Trade Agreement (VKFTA) and the Regional Comprehensive Economic Partnership (RCEP), the two countries are looking toward 100 billion USD in bilateral trade next year and 150 billion USD by 2030, by creating favourable conditions for Vietnam's exports of agro-aquatic products and seasonal fruits./.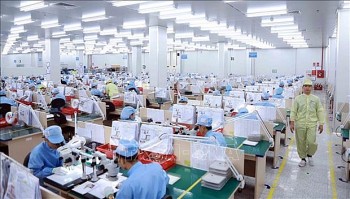 National
Vietnam News Today (Jan. 26): Vietnam - important partner of RoK; HCM City maintains growth momentum, reaps successes in 2022; Vietnam's tourism forecast to strongly rebound in five years; Many localities attract a large number of visitors during Tet.