Vietnamese Team Bag 7 Medals at 2022 Asia-Pacific Informatics Olympiad
Vietnam gained best-ever performance at the 16th edition of Asia-Pacific Informatics Olympiad.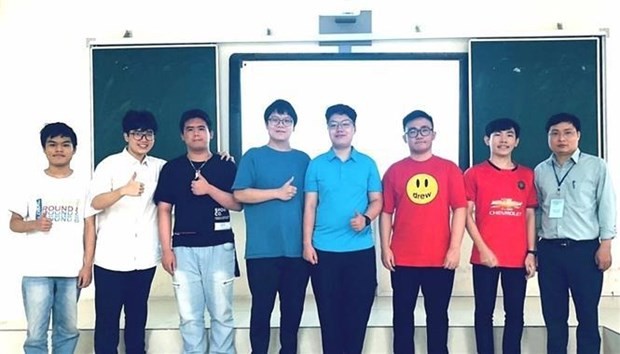 All Vietnamese students competing at the Asia-Pacific Informatics Olympiad (APIO) 2022 pocket medals. Photo: VNA
All the seven Vietnamese students competing at the Asia-Pacific Informatics Olympiad (APIO) 2022 pocketed medals, including three golds, VNA cited the Ministry of Education and Training.
With three gold and four silver medals, Vietnam ranked third among the 35 participating countries and territories at the event, following China, and Russia.
It should be noted that this is the best-ever performance of Vietnam at the contest, the ministry noted.
The gold medalists are Truong Van Quoc Bao, a 12th grader from the Phan Boi Chau high school for gifted students in the central province of Nghe An; Duong Minh Khoi and Tran Xuan Bach from the high school for gifted students in natural sciences under the Vietnam National University, Hanoi (VNU).
Fifteen Vietnamese contestants competed online at the VNU University of Engineering and Technology on May 22.
The Asia-Pacific Informatics Olympiad (APIO) is an IOI-like competition for delegations within the Asian and Western Pacific regions. The first competition was organized by the Australian IOI team in 2007.
The contest is held online with students competing at contest sites within their own country or area.
For the first time, Egypt hosted the competition as part of its preparations to organize and host IOI 2024.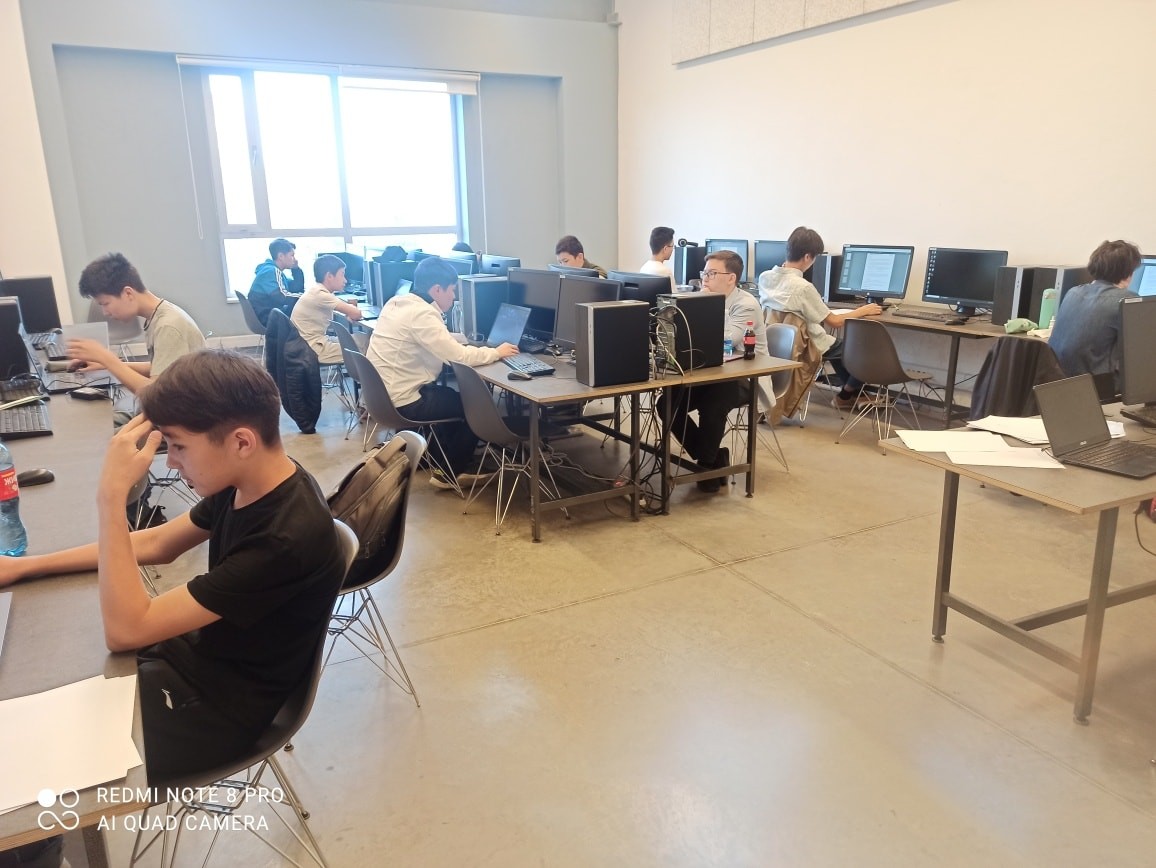 APIO, one of the most prestigious international competitions in computer sciences among the youth, has been held since 2007.
The 2022 edition was held on May 28-29 in the form of online competition and organized by the Regional Informatics Center (RIC) as a part of the Arab Academy for Science, Technology and Maritime Transport (AAST) and under the auspice of Ministry of Communication and Information Technology (MCIT).
It attracted 888 contestants from 35 countries and territories, and 186 contestants clinched 17 gold, 74 silver, and 95 bronze medals.
All six members of the Vietnamese team competing at the 13th APIO 2020 online have won medals.
The team had brought home one gold, four silver and a bronze medal, ranking sixth in the event, after China, Russia, Iran, the Republic of Korea and Japan. Vietnam is among 10 teams winning gold at the competition.
Vietnam attaches special importance and supports the development of the young generation in the country, increasing the knowledge and skills of students in various fields, as well as building human resource capacity in the field of information and communication, and computer engineering in the country.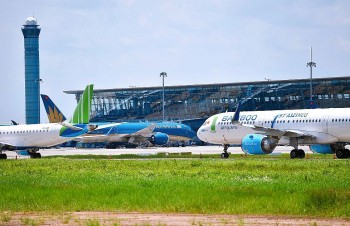 Economy
Vietnam Business & Weather Briefing (August 9): Vietnam's economic growth is expected to reach 7.5% in 2022, new securities accounts hit a near two-year low in July.