Vietnamese Traditional Cultural Values Brought to Japan's Gion Festival
As part of the celebration of the 50th anniversary of diplomatic relations between Vietnam and Japan, Deputy General Director of the Voice of Vietnam Ngo Minh Hien presented a curtain embroidered royal dragon pattern to the Ofunehoko Conservation Association in Shijo, Kyoto, Japan.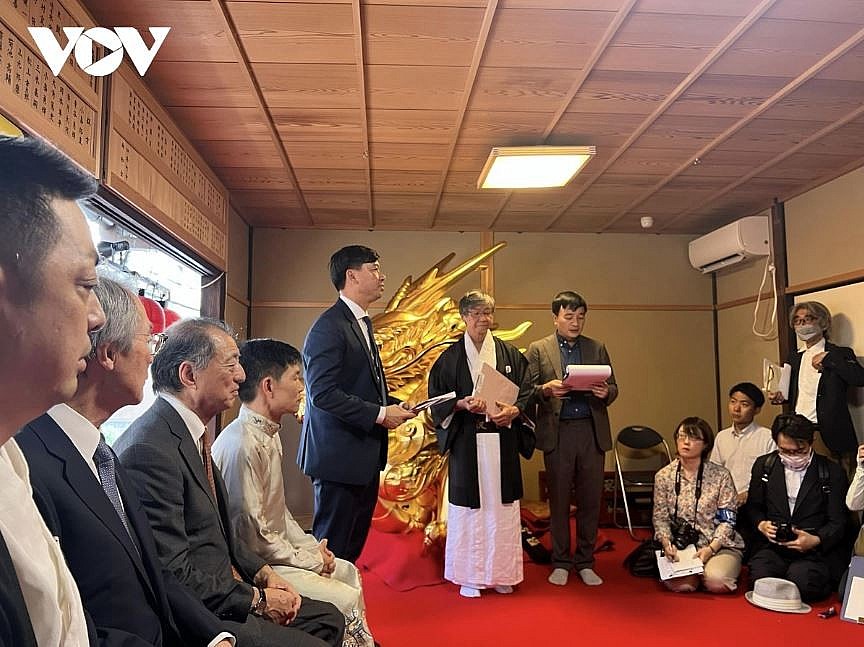 The embroidered curtain is not just a work of art but a cultural value that will be reserved, the common property of the two peoples to be passed on for many generations.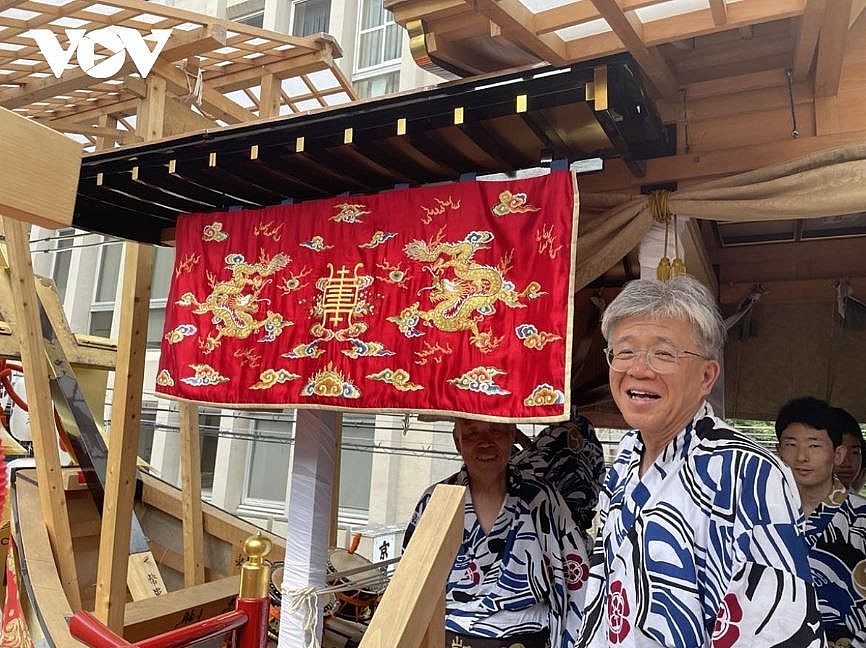 A representative of the Ofunehoko Conservation Association standing next to the curtain.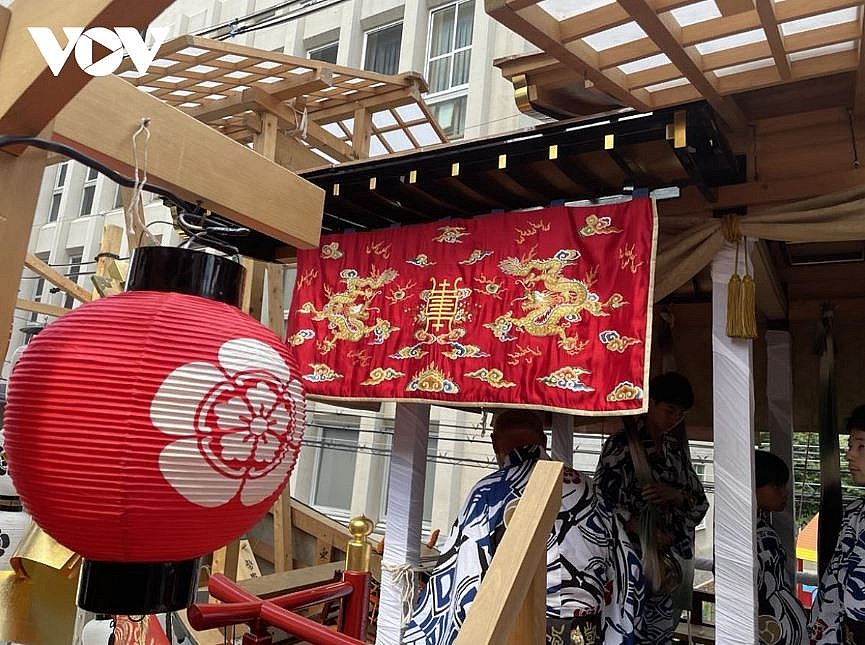 The embroidery curtain is made of 2 panels, each of 1.9-meter length and 50-centimeter width, with a royal dragon pattern of yellow color on a red silk background.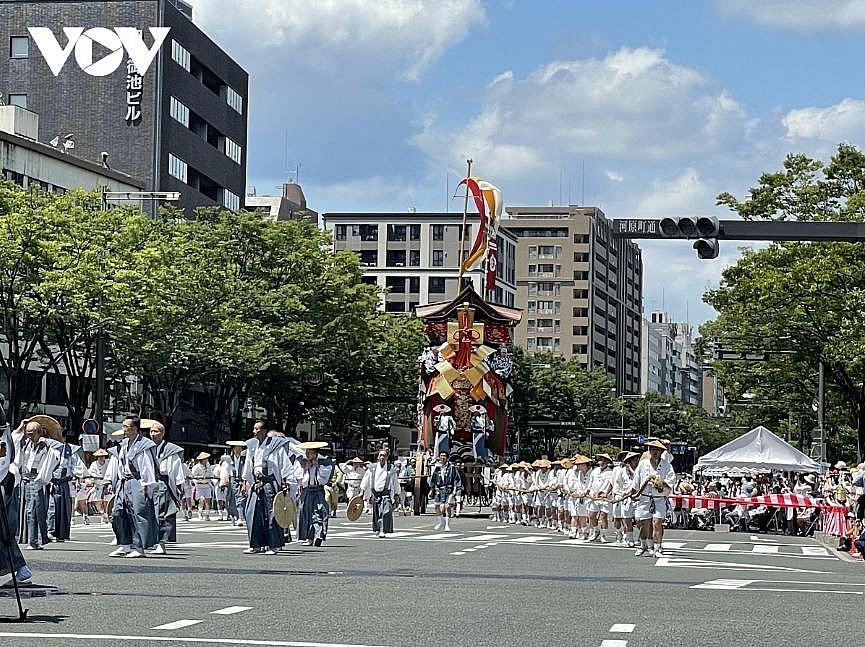 The embroidered curtain made by Vu Van Gioi, which demonstrated sophisticated royal hand embroidery techniques, was decorated on the Ofunehoko palanquin during the Gion Festival - one of the largest festivals in Japan.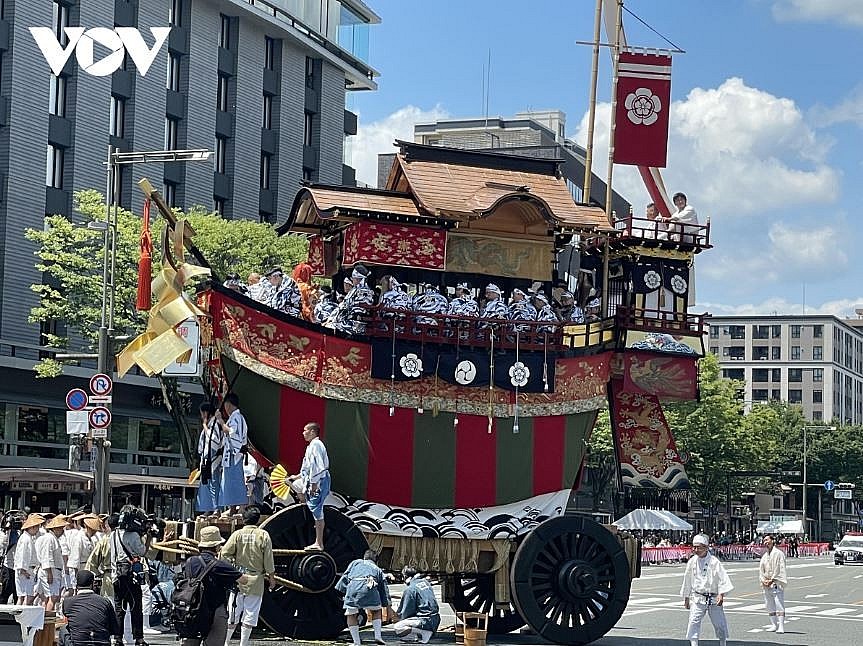 The curtain is hung in an important position, showing the fruitful relationship between Vietnam and Japan.
Many Japanese and international tourists come to enjoy the atmosphere of the festival.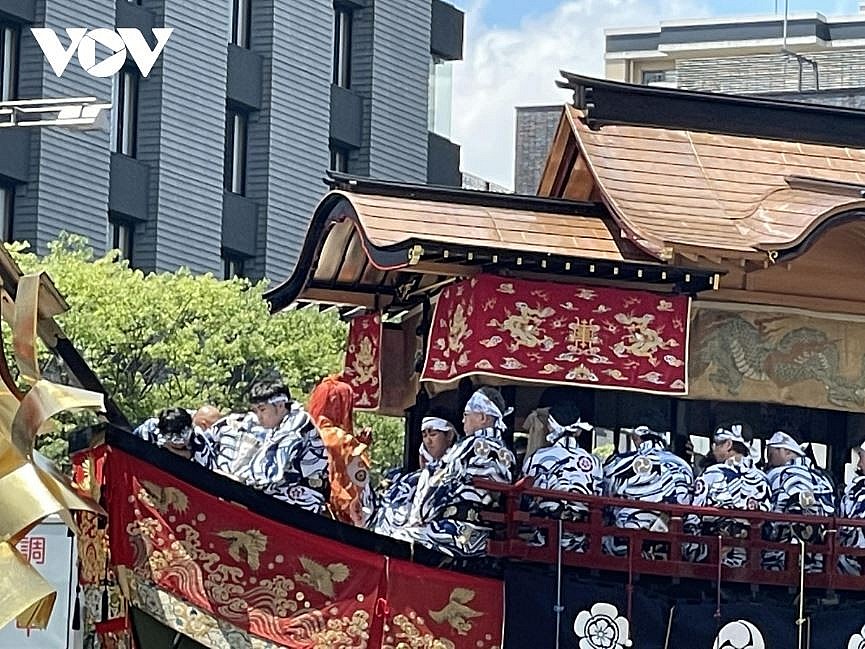 The pattern of the Vietnamese embroidered curtain and the Japanese curtain has similarities.
The Gion is one of the largest festivals in Japan that has been preserved with great care. Kyoto is the birthplace of the Gion, but the festival is now being held in several Japanese prefectures.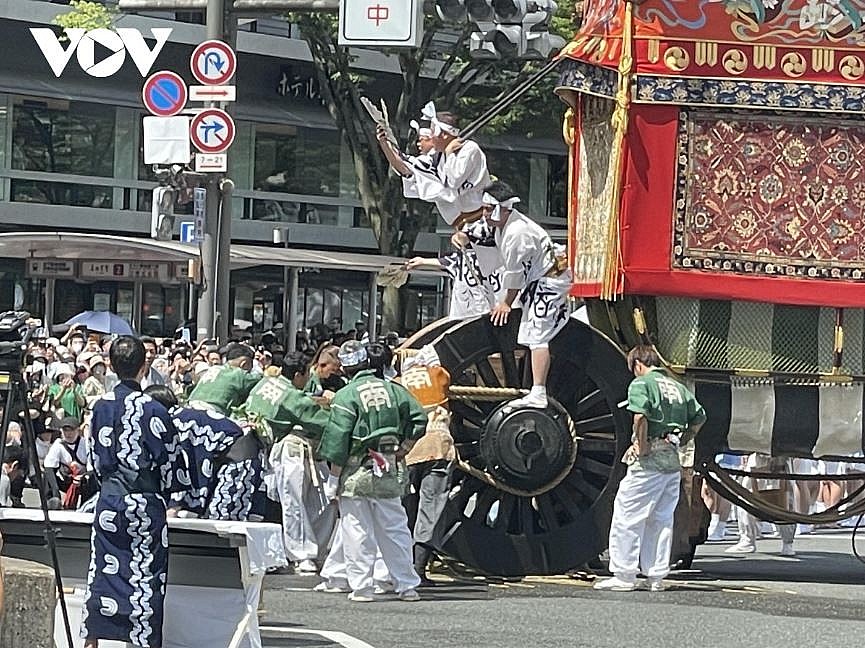 Many Yamaboko floats are presented at the procession.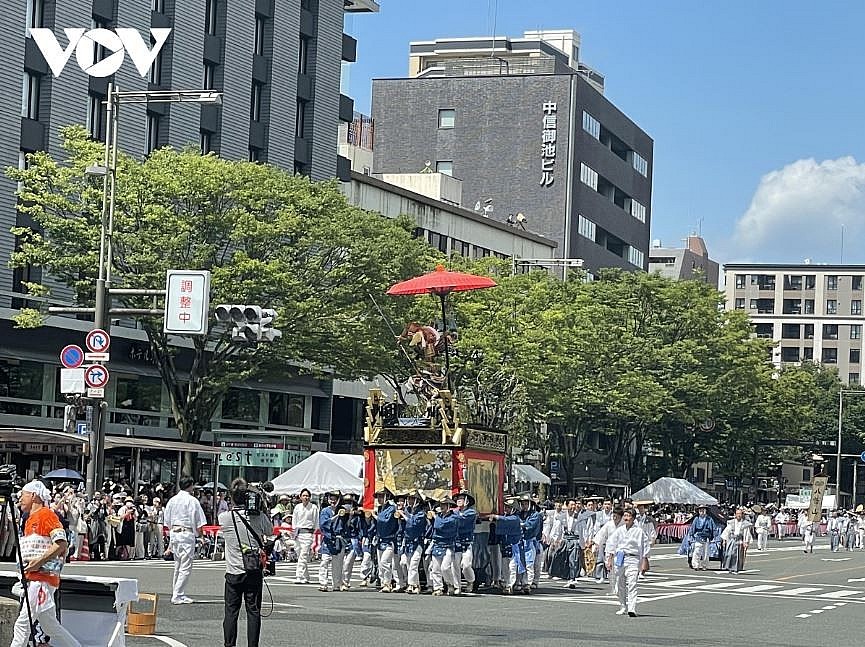 A float of a smaller scale symbolizes the hope for favorable weather, good crops, a peaceful and happy life.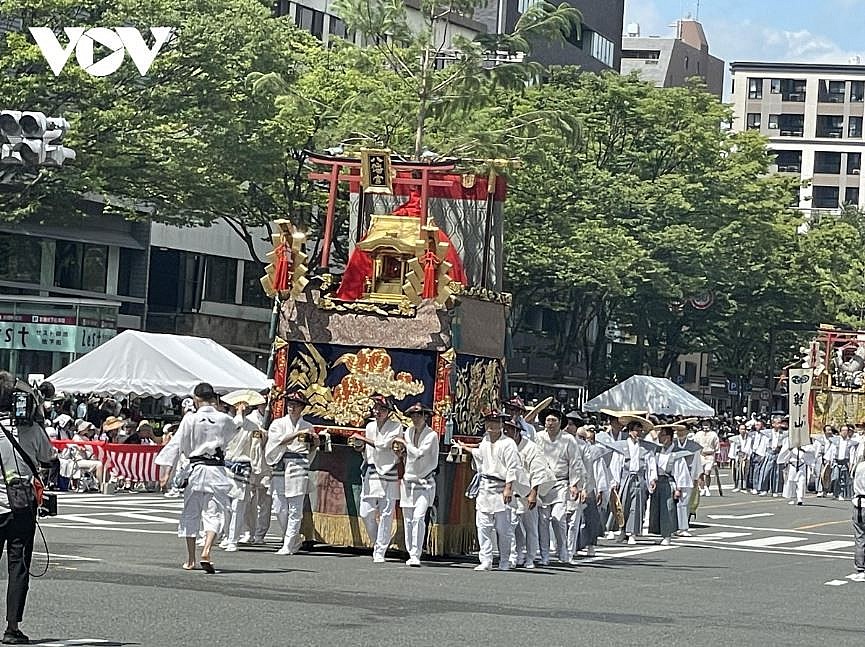 The elaborateness and scale of the festival deeply impress foreign audiences.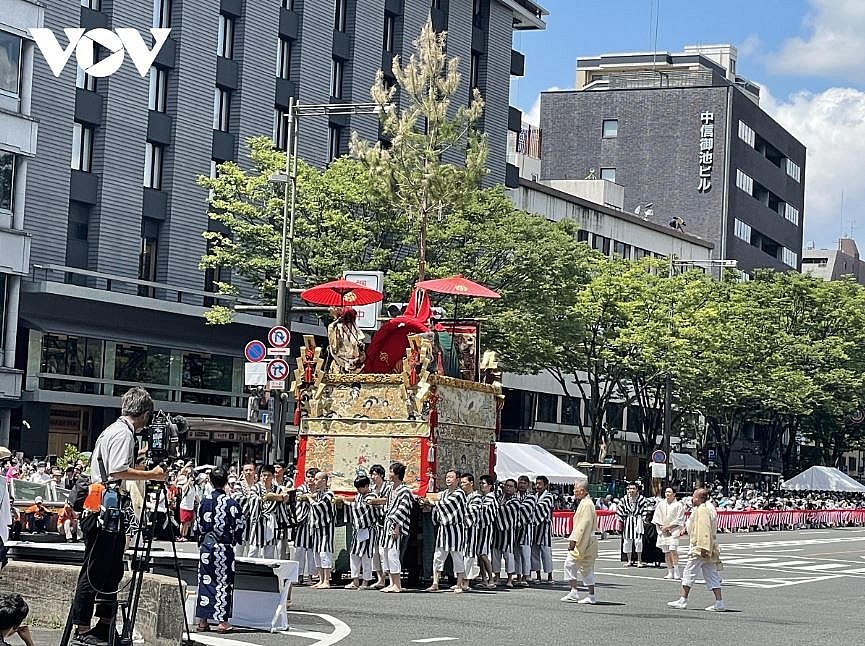 It is expected that this year's Gion Festival will welcome about 15,000 participants.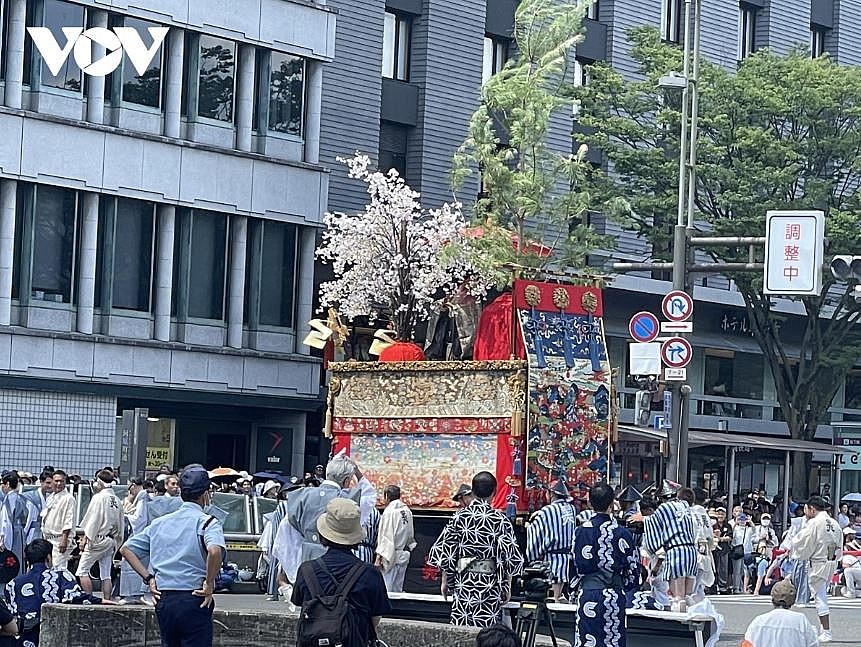 The Gion Festival, held every year in the summer, is one of Japan's pride.