Statistics released by the General Department of Vietnam Customs indicated that in September, Vietnamese tuna exports to the U.S market reached more than US$ 25 million, representing a year-on-year increase of 2%. The U.S was also the largest importer of Vietnamese frozen HS0304 and canned tuna, Vietnamnet reported.
Vietnamese tuna exports to Japan have also enjoyed a sharp rebound especially frozen steamed tuna which accounted for nearly 55% of the country's total tuna export value.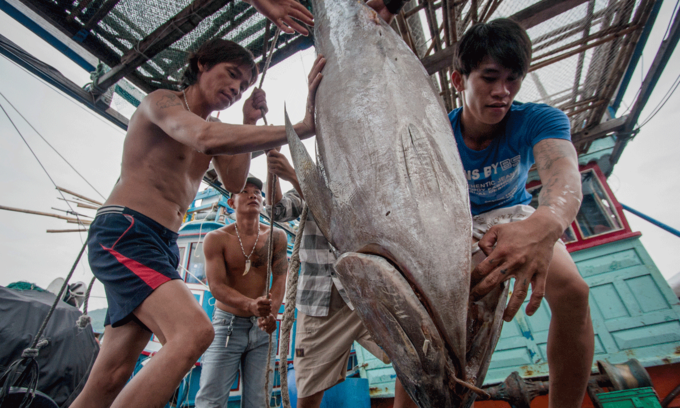 Fishermen pull up a tuna in central Khanh Hoa Province. Photo by VnExpress/Thanh Nguyen.
Since the EU-Vietnam Free Trade Agreement (EVFTA) took effect in early August, Vietnamese tuna exports to the EU have witnessed a considerable increase of 51% compared to the same period last year. Most notably, the tuna exports to Italy in September stood at more than US$5.5 million, representing an almost 8,600% year-on-year increase. This is a rare growth of Vietnam's tuna exports, Vietnam Association of Seafood Exporters and Producers (VASEP) said.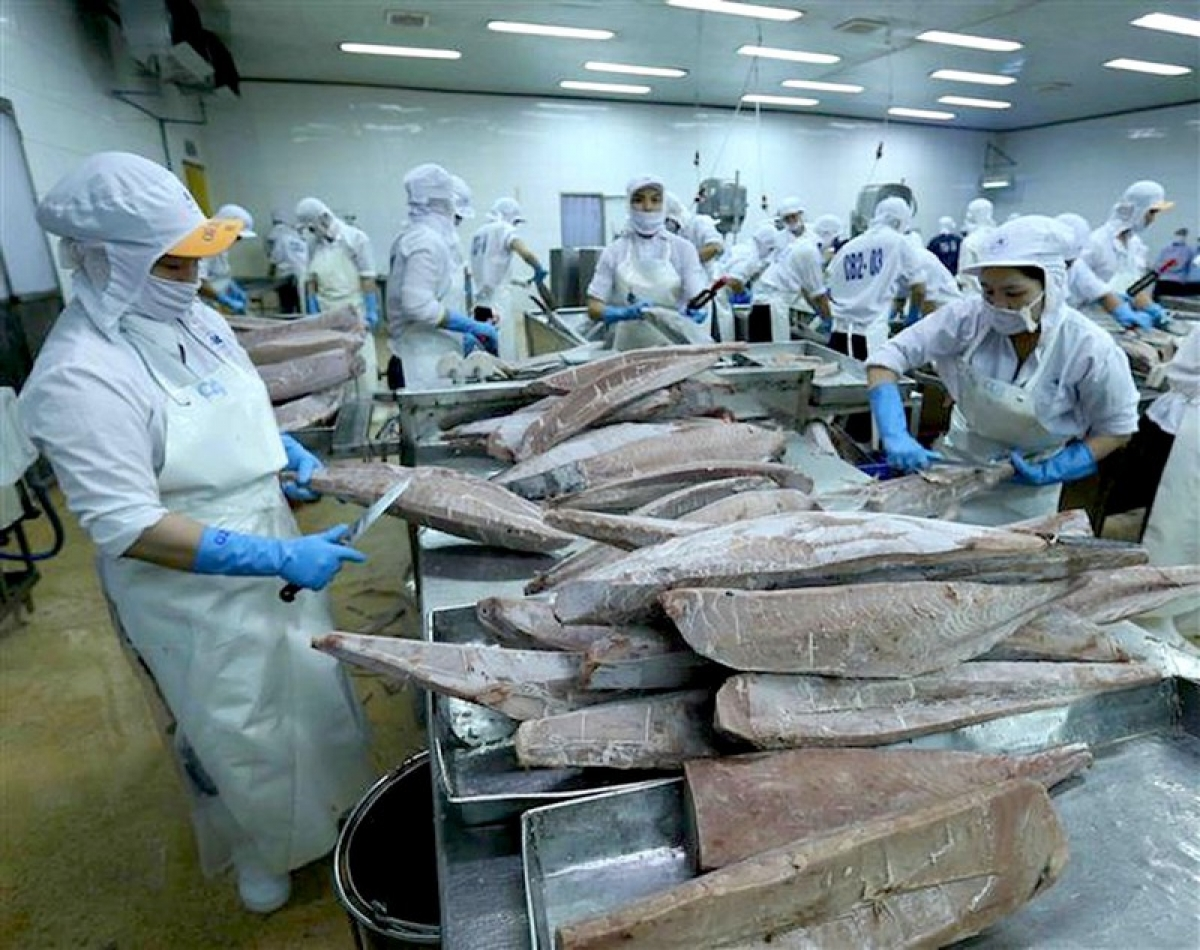 Vietnamese tuna exports to several markets bounce back vigorously Photo: VNA
Previously, Vietnam's tuna products exported to Italy could not compete with ones from Ecuador or Solomon as the former were subject to a tax rate of 20.5%. EVFTA has brought many opportunities for tuna exports. 4800 tons of processed and frozen tuna products will be exempted from tax until the year ends.
Besides, due to the COVID-19 epidemic, Italy needs to find an alternative supplier. Vietnam businesses have taken advantage of the opportunities from EVFTA to increase their competitiveness and boost tuna export shipments.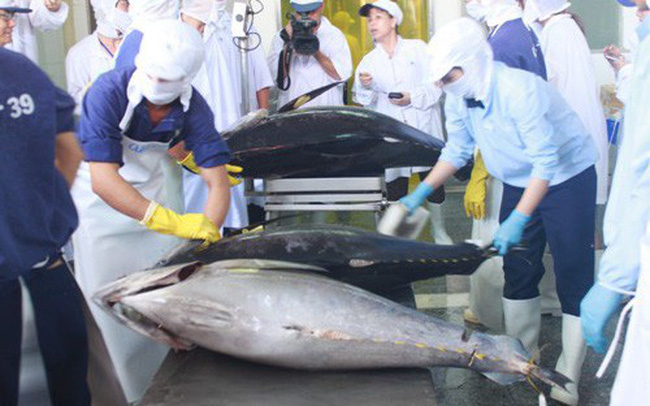 Photo: CafeF
VASEP forecasts that the total value of tuna exports to the EU in the last three months of 2020 will increase slightly or equal to the third quarter of 2020 (US$ 33 million), up 5% over the same period last year, thereby bringing the nation's total tuna export value to the EU to US$ 123 million.
In the U.S market, with US businesses in the process of rebuilding warehouses, the import demand for processed and canned tuna from the US is also anticipated to increase in the time ahead.
Malie Nguyen