Vietnamese Women Make Their Mark in World Fashion Industry
With their personality and creativity, these Vietnamese women have built their position in the international fashion industry, becoming well-known names in the fashion lovers community.
Art Director Sarah-Linh Tran
Sarah-Linh Tran and her husband (Christophe Lemaire - Former Hermes Creative Director) are the founders behind the success of the Lemaire brand. Linh always appears in public with a minimal makeup face and dreamy eyes. The gentleness and charisma exuded by Linh makes her a remarkable model and a proud representative of Vietnamese beauty.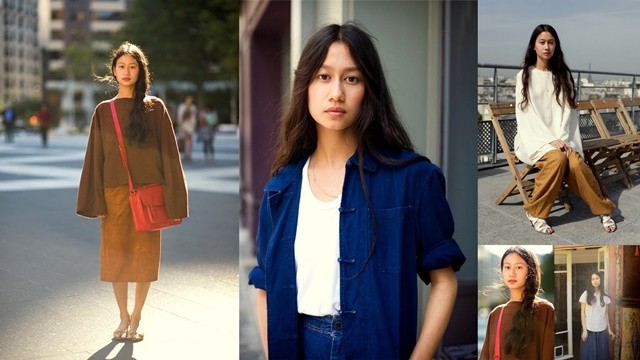 Sarah-Linh Tran. Photo: Vietworld
Sarah-Linh Tran is the art director, responsible for the design of the costumes, especially the women's line. She also participates in finding locations, staging shows, casting, and designing websites - everything related to the brand's image.
Sarah Linh Tran is the best example of following fashion's "effortless" concept. What she chooses to wear helps enhance her personality and soul, depicting an image of authenticity.
Fashionista Quynh Anh Shyn
If you type Quynh Anh Shyn's name into the search bar of Google, you will first see articles about Quynh Anh Shyn's "makeover" journey, from a cute, sweet girl to a colorful fashionista.
Despite the mixed opinions about her unexpected transformation, Quynh Anh Shyn has gradually asserted a different and "multi-colored" fashion self. Quynh Anh is constantly discovering herself and is not afraid to show her different sides. She also refuses to frame herself as a safe model but is always looking for new inspirations in the fashion world and trying new positions.
Recently, Quynh Anh Shyn continuously appeared on the front row at all eight shows during the Autumn-Winter Fashion Week in Milan Fashion Week. She has become the first representative of Vietnam can do this.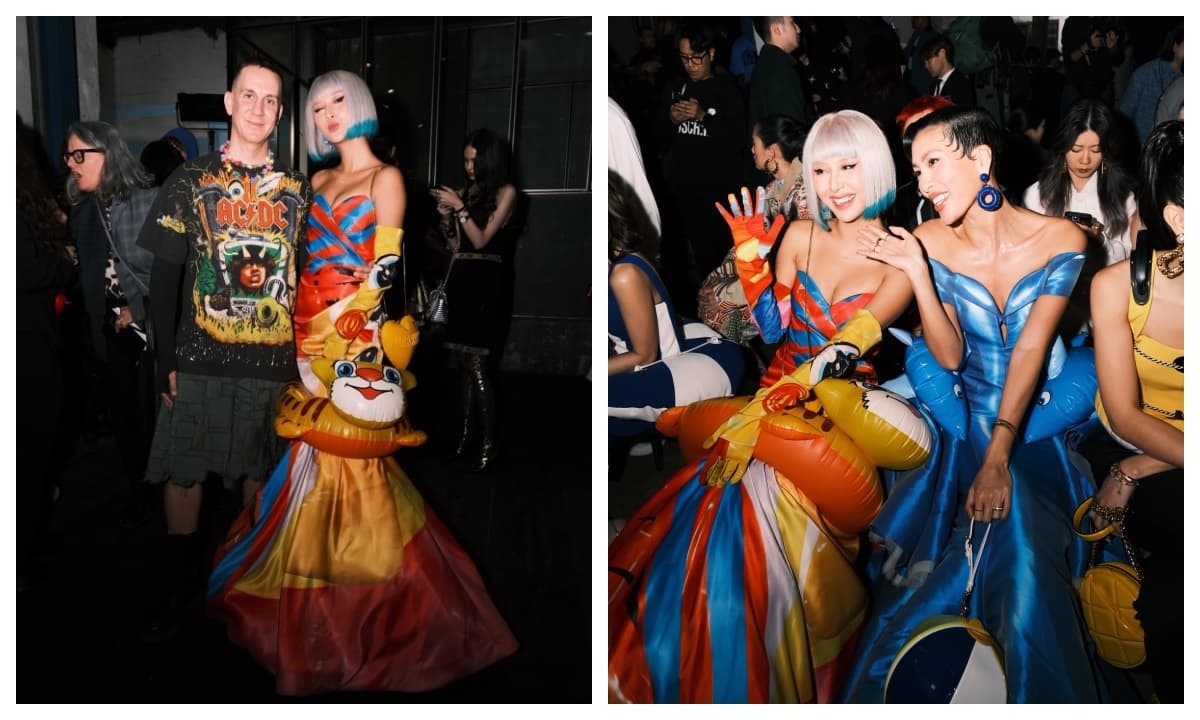 Quynh Anh Shyn and Creative Director of Moschino. Photo: @quynhanhshyn/Instagram
Model Dahan Phuong Oanh
To gain the current achievements, Dahan Phuong Oanh, a 1m78-tall girl from Dien Bien City must be persistent with her orientation.
To catch the eyes of big fashion brands, Oanh shared that she always focuses on two most important factors: body shape and professional knowledge.
In addition to always keeping a strict training schedule, Oanh also tries to learn, listen and observe. With determination to conquer high career goals and careful preparation, the Vietnamese model generation has the right to believe in Dahan Phuong Oanh who can open the era of Vietnamese models in the world of fashion gender.
Dahan Phuong Oanh. Photo: Yan.vn
She is the first Vietnamese woman to particpate in all four fashion weeks including New York, London, Milan, and Paris.
In particular, right from the first time participated in New York Fashion Week, Oanh has also strode on the runways of many famous brands such as Dion Lee, Peter Do, Puppets and Puppets, Prabal Gurung, LaQuan Smith, etc.
Fashion designer Thuy Nguyen
Thuy Nguyen is the founder of Thuy Design House. Thuy Design House is the brainchild of a strong traditional woman offering a level of femininity and sophistication that is unique in Vietnam. Thuy's background as a successful painter brings into her designs a specialty not many others can offer.
Finding herself a lot of inspiration from nature, flowers, colors, and most importantly, the curves of a woman's body, Thuy has succeeded in creating original designs bearing her stamp.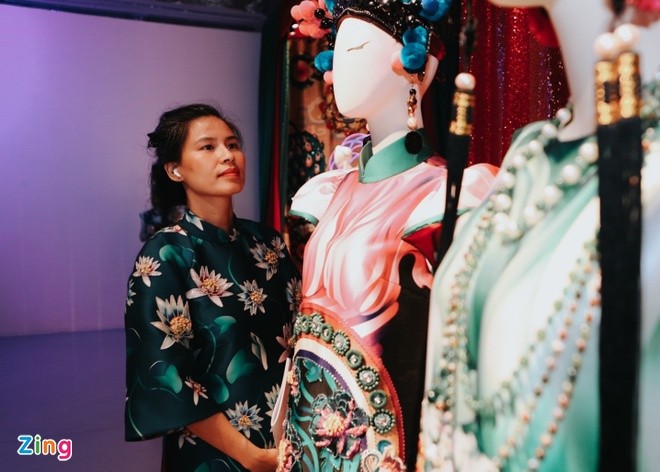 Thuy Nguyen. Photo: Zing.vn
Thuy Nguyen is one of the leading designers in the rapidly growing fashion industry in Vietnam. Through many collections, designer Thuy Nguyen's soaring and feminine designs, bringing contemporary vitality into the traditional values ​​​​of designer Thuy Nguyen have conquered the fashion world at home and abroad.
TomTex CEO Uyen Tran
Uyen Tran (30 years old) is the co-founder and CEO of TomTex, a company established 2 years ago, specializing in the production of textiles from shrimp shells, residues of fungi, and other biological materials.
As a trained designer, Uyen looks for synergies across form and ecological function. She attended Parsons and the Academy of the Arts and went on to work at several fashion houses. She identified the fashion industry's waste as a prime contributor to environmental degradation and developed TômTex.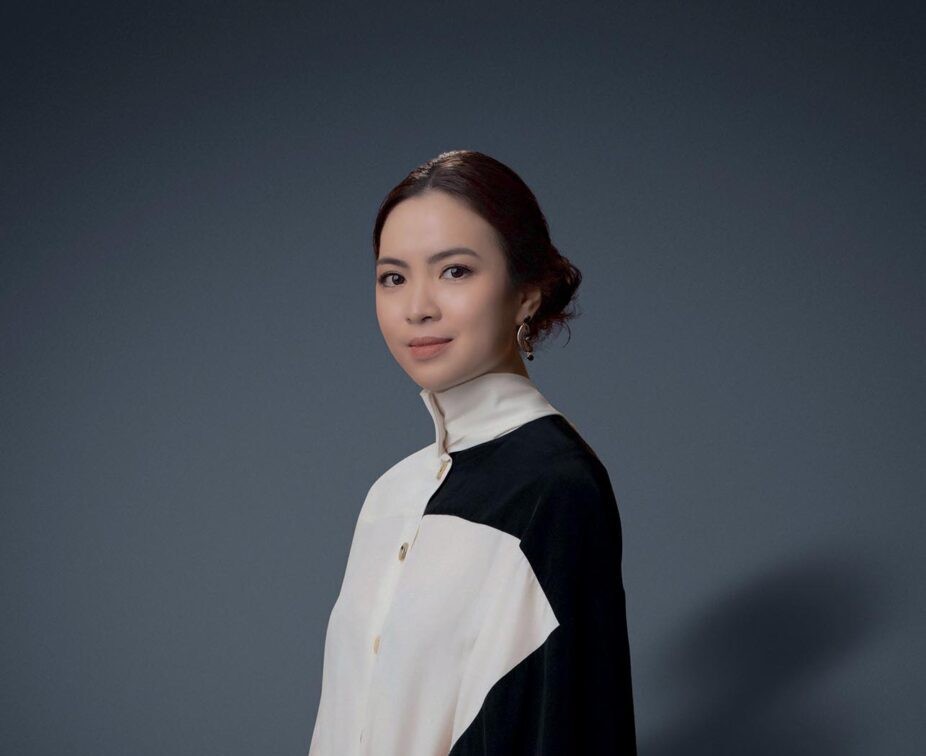 CEO Uyen Tran. Photo: Forbes Vietnam
Currently, the company mainly produced fabric samples and designs according to the requirements of customers in the fashion industry. When British womenswear brand Di Petsa performed at London Fashion Week this month, shrimp shell biomaterials from ShrimpTex were introduced.