Vietnamese Designer Introduces Collection at 2023 Milan Fashion Week
A Vietnamese designer introduced his new collection at the 2023 Milan Fashion Week.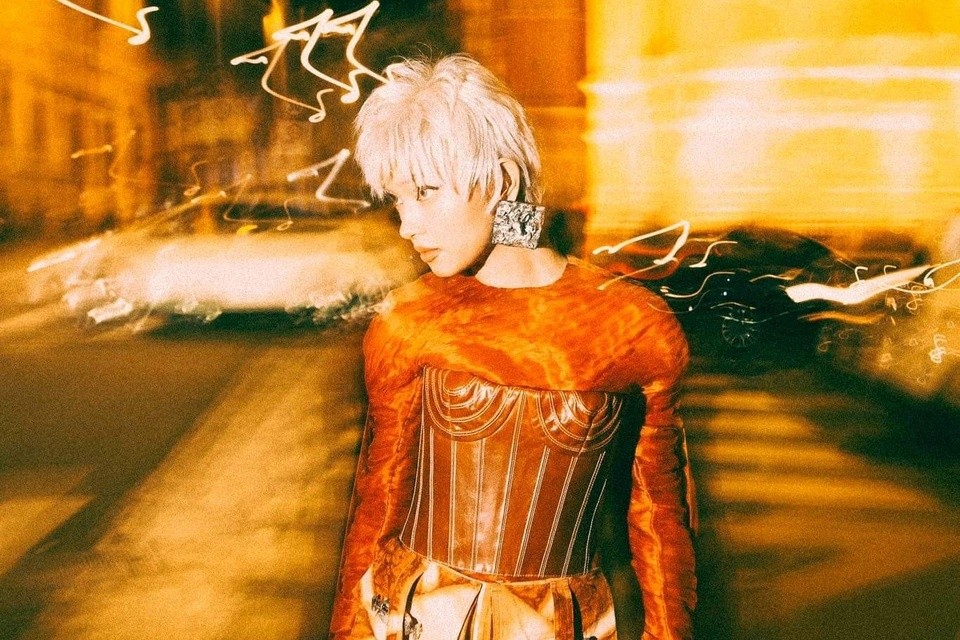 Design inspired by the Northwest culture of Phan Dang Hoang at Milan Fashion Week Fall/Winter 2023. Photo courtesy of the designer
At Milan Fashion Week 2023, designer Phan Dang Hoang introduced a collection inspired by the Northwest region to the international fashion world.
The collection is named MIRAGE and draws inspiration from the culture and landscapes of the Northwest region, especially from an excellent short story "Vo chong A Phu" (Husband and Wife A Phu) by Vietnamese writer To Hoai.
"Husband and Wife A Phu" is short story in "Northwest Stories" (1953) of To Hoai, won the First Prize of the Literature and Arts Association in 1954-1955. This is a touching and truthful story about the miserable lives of people in Vietnam's northwestern mountain area under the yoke of feudalism and colonialism.
With the general inspiration of the Northwest, the 23-year-old designer, brought the image of a woman yearning for freedom into the collection.
The designer said that he has made use of materials such as wool, silk, cotton, brocade, and denim for his collection. Brown tubers are used in the process of material handling and fabric dyeing.
The motifs that appear most in his series of dresses are terraced fields, azaleas, basalt red soil and highland women - typical images associated with the Northwest mountains.
In 7 to 8 costumes, the young designer applies 20 design techniques such as hand dyeing, brocade weaving, embossed embroidery, 3D structure construction. Especially, the details of azalea flowers are painted by Phan Dang Hoang by hand.
This collection took him four months to complete. He admitted that it was difficult to balance Asian and Western elements. He wanted to both convey Vietnamese culture and ensure that the collection was in line with the tastes of international fashionistas.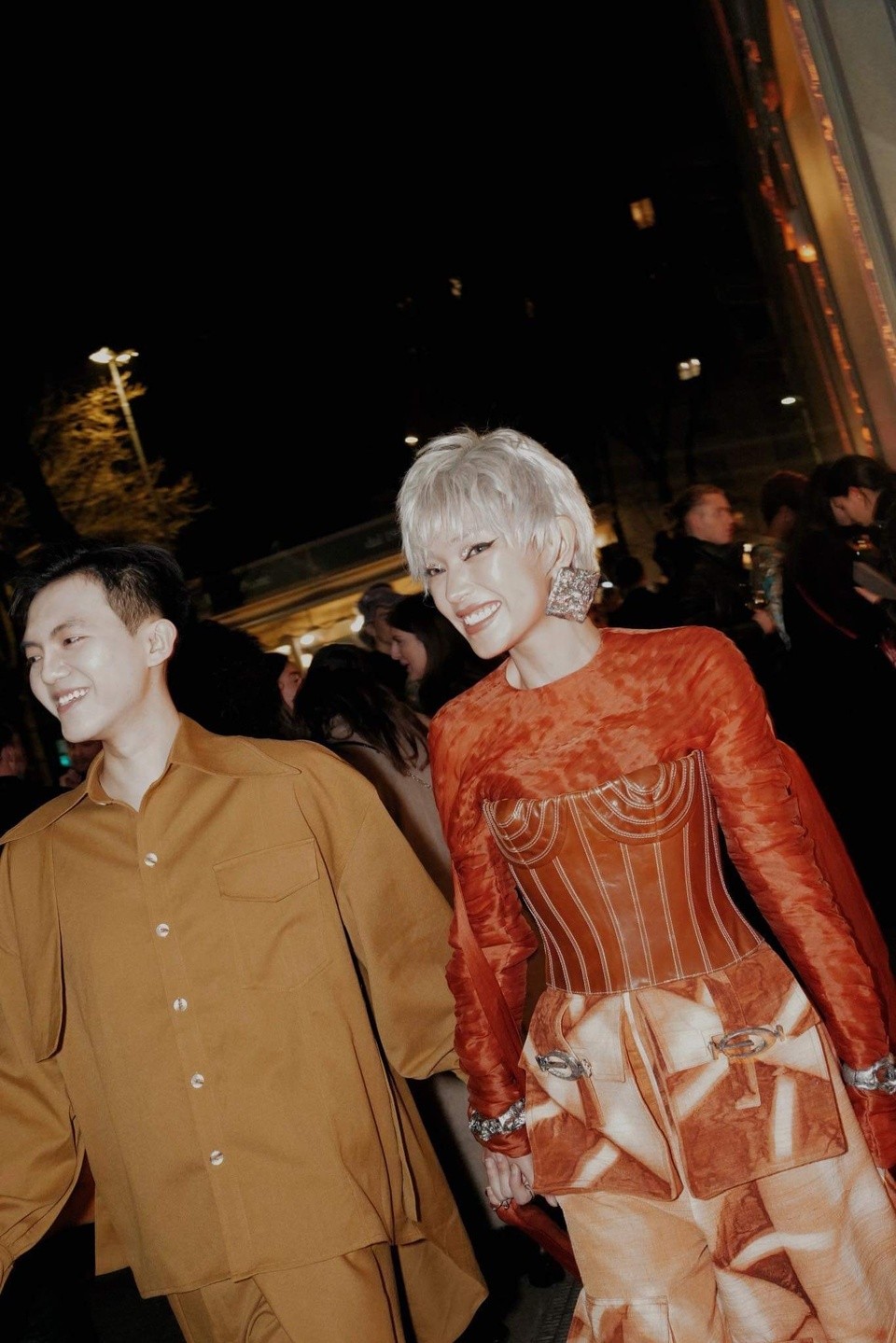 Phan Dang Hoang is the only Vietnamese designer to present his Fall/Winter collection at the 2023 Milan Fashion Week. Photo courtesy of the designer
Phan Dang Hoang is the only Vietnamese designer to present his Fall/Winter collection at the 2023 Milan Fashion Week. His products are presented in the form of exhibitions, premiering on many social networking platforms.
This marks the fourth time that Hoang has participated in international fashion events. Previously, he attended Afro Fashion Week and Milan Fashion Week Spring/Summer.
Hoang was born in 2000 in Nghe An province. After showing an exceptional talent for drawing and a passion for fashion, he received a scholarship to study at Milan's Nouva Accademia di Belle Arti (NABA), where he majored in fashion design. He later graduated with distinction in 2018.
Most notably, some of Hoang's designs have already appeared in a number of foreign fashion magazines, including Vogue Italy.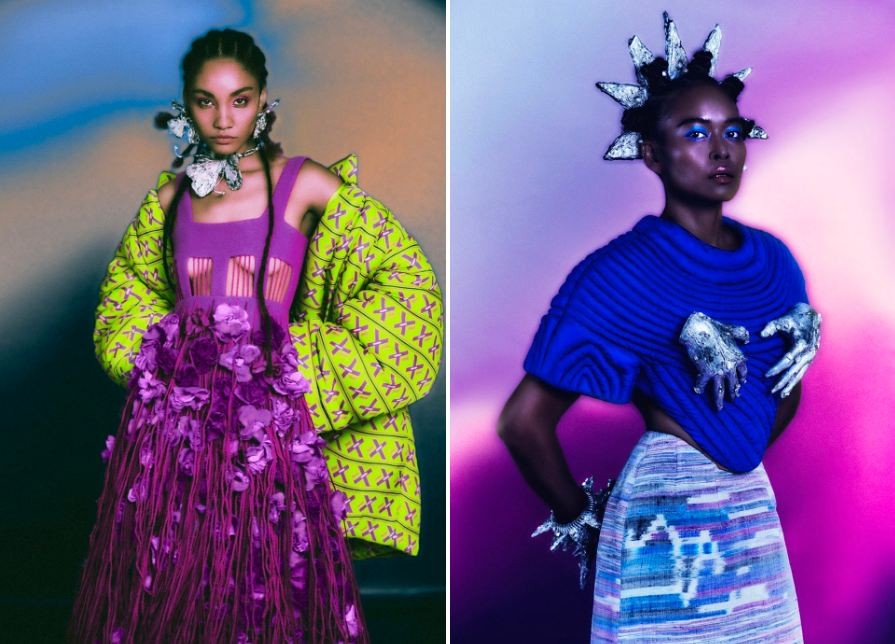 Images of azaleas and terraced fields are used in the "MIRAGE" collection. Photo courtesy of the designer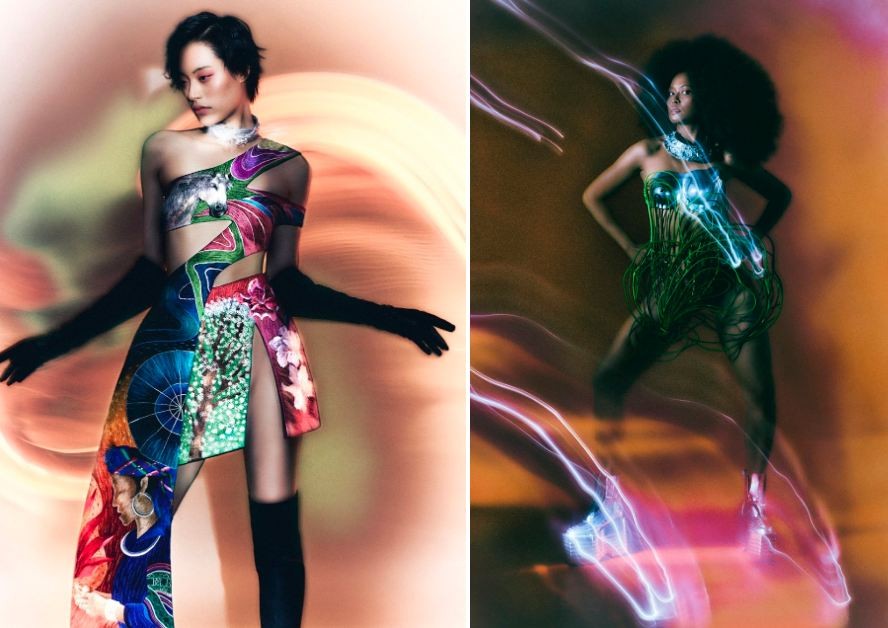 Conveying the beauty of Vietnamese culture, the designs still keep up with world fashion trends. Photo courtesy of the designer
Before Phan Dang Hoang, in September 2022, Huynh Hai Long and Dang The Huy were two Vietnamese designers attending New York Fashion Week.
The duo bring to life the Revival collection with models of dresses made from torn, frayed and faded fabrics. Using sustainable and recycled materials, Hai Long and The Huy want to convey the message of environmental protection to world fashionistas.
Also in September 2022, designer Tran Hung introduced 39 outfits at London Fashion Week. The see-through material is cleverly handled to both honor the charm and sensuality of the wearer.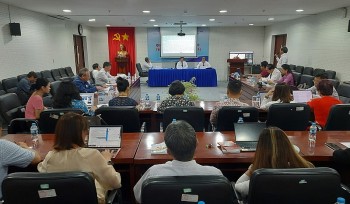 Friendship
The Vietnam - India Friendship Association's Ho Chi Minh City branch, the Ho Chi Minh City Union of Friendship Organizations (HUFO) and the Southern Institute of Social Sciences on March 21 held a scientific seminar themed "Vietnam - India relationship: tradition and present".