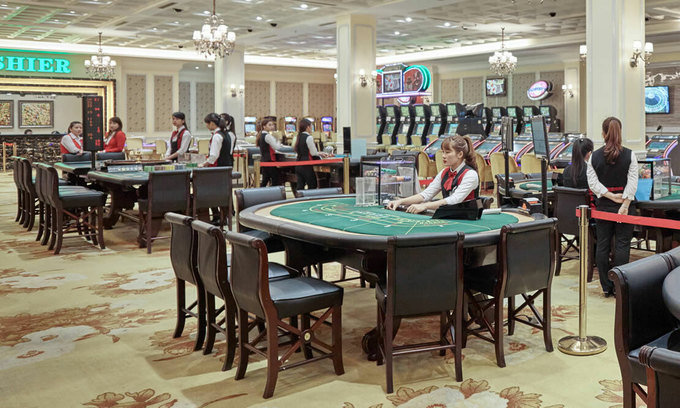 Royal Halong Casino in the northern province of Quang Ninh. Photo courtesy of Royal International Corporation (RIC).
Vietnam is popularly known for its beaches, jaw-dropping sceneries, pagodas and Buddhist temples and lip-smacking dishes. Tourists mainly visit this adventurous destination to create some of their best memories. However, some get attracted to gambling and casino activities
The pilot programme in 2017 that allowed local residents to gamble at selected casinos was showing positive signs, and the decree that bore the policy is being tweaked to provide increased conditions.
Royal International Corporation, its operator, said revenues grew by 48 percent from the previous year to VND288 billion ($12.39 million), and profit after tax to VND17 billion ($731,263) in 2018. This is the company's first profit since 2015.
The company's management said in a financial report that the growth in the casino's revenues was due to the sharp increase in the number of customers after an expressway connecting Quang Ninh's Ha Long town with northern Hai Phong City was built last September.
Linking up with the Hanoi-Hai Phong expressway, it cuts the travel time from the capital to Ha Long by half to just 90 minutes.
Vietnam has 7 casinos
Vietnam has seven casinos that are open exclusively for foreigners. Many other facilities that retain the ban on locals have reported falling revenues in recent years.
In an annual report and audited accounts dated September 2019, Donaco International Co., Ltd., which owns 95 per cent of Aristo International Hotel (formerly Lao Cai International Hotel JSC), said that game revenue in Vietnam fell by 16.6 per cent on-year, to $21.58 million in the fiscal year to the end of September. Aristo has 400 rooms and is only open for foreigners to gamble.
Meanwhile, Royal International Corporation (RIC) which runs the only casino in Halong Bay, said that game revenue fell to VND19.52 billion ($848,700) in the first six months of this year in comparison to the VND81.45 billion ($3.54 million) last year. In 2017, RIC reported losses of VND127.5 billion ($5.79 million).
Slowing visitor numbers have been blamed in part by the wide-scale opening of casinos in the region, while the market share was torn down as regulations failed to allow Vietnamese people to participate.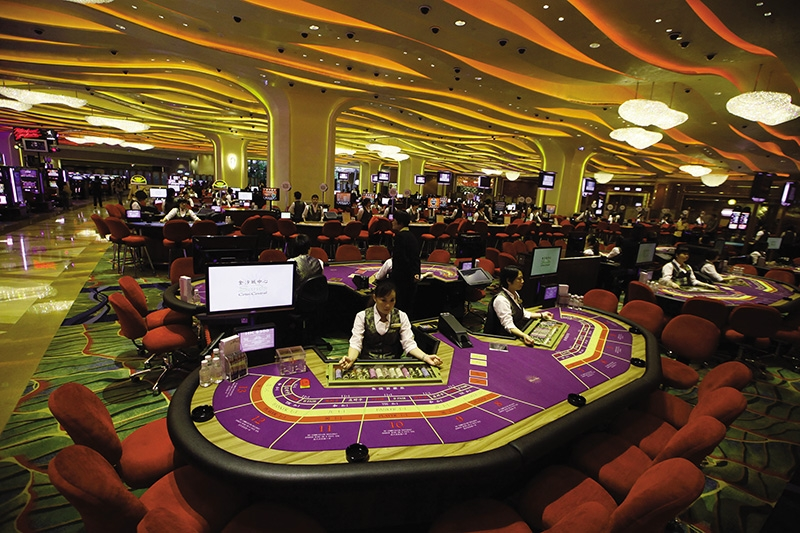 Vietnam has in the past few years relaxed regulations on local people being able to gamble at casinos (Photo: vir)
This year, on vnexpress report, Royal International Corporation, which operates the largest casino in Quang Ninh Province last year reported a profit for the first time in three years, reported a loss of VND33 billion ($1.4 million) in the first quarter 2020.
Though casino revenues doubled year-on-year to VND15.4 billion ($655,000), revenues from its hotel and villas fell 24 percent to VND20.2 billion ($859,200) as tourist numbers dwindled because of the coronavirus pandemic, the operator of Royal Halong near Ha Long Bay said in its financial report.
Overall revenues remained roughly the same at VND35.7 billion ($1.5 million).
The company last month cut its profit target for this year by half to $404,000 after Vietnam banned international flights and closed down tourist destinations to curb the spread of the novel coronavirus.
Last year RIC had posted a loss of almost VND73 billion ($3.1 million), blaming it on the increasing number of casinos in Ha Long.
Tarah Nguyen