Thua Thien Hue deports seven foreigners for online gambling
Seven foreigners have been fined and deported under a decision of Vice Chairman of the People's Committee of the central province of Thua Thien – Hue on August 12 for Internet gambling, VNA reported.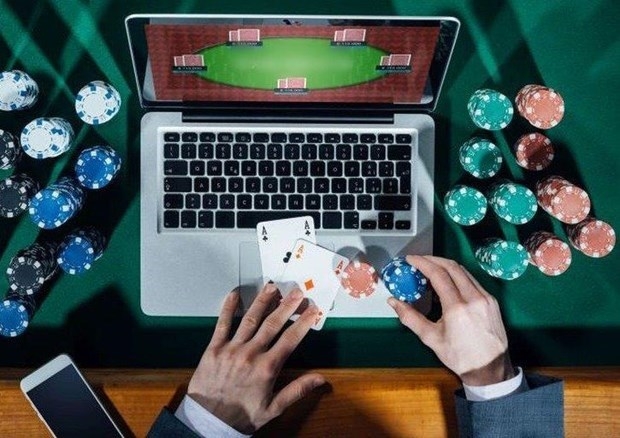 Illustrative image (Source: Internet)
Each of the seven were fined VND 20 million (about USD 900), and they had to leave Vietnam for their home.
Initial investigation shows that the seven, aged between 20 and 43, who had legally entered Vietnam organised gambling through the internet. They use desktop computers and smart phones to gamble online with foreigners.
The money in the gambling was paid in the Chinese currency through electronic accounts opened at China's Agribank, and this amounted to about VND 37 billion (USD 1.5 million), according to the provincial police.
Vietnam is considered to have one of the strictest anti-gambling laws in the world, with most forms of gambling being illegal.
The Government issued Decree No 03/2017/ND-CP in 2017 allows foreigners and overseas Vietnamese situated abroad with a valid foreign passport to gamble in casinos in Vietnam.
Vietnamese citizens admitted into casinos must be 21 years old or above with full capacity for civil acts of individuals according to Vietnamese law, have proof of regular monthly income of VND 10 million (USD 440) or be subjected to third degree taxation according to the law on individual income tax. The Ministry of Finance is responsible for providing citizens application forms for these conditions.
Only enterprises with a Certification of Business will have the legal right to run a casino. The business must be a conditioned commercial act that is closely inspected by the appropriate government authority to ensure operations follow the decree's regulations and other legal procedures, the decree dictates.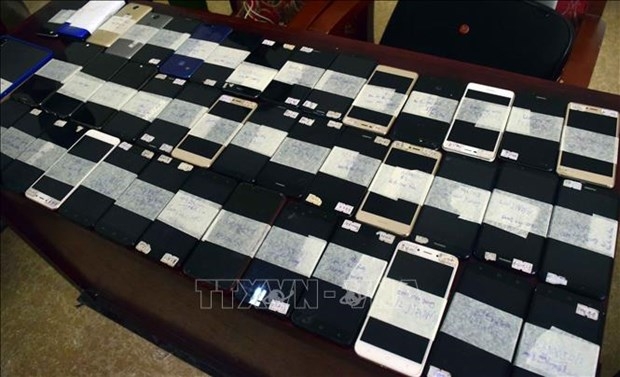 They use desktop computers and smart phones to gamble online with foreigners. Photo: VNA
The first casino in Vietnam that allows locals to gamble has opened in Phu Quoc Island, the southern province of Kien Giang.
Now, casino tables and gaming machines are currently in operation at 43 hotels and resorts around Vietnam, with the size of the market doubling since a legal framework on casino operations was issued.
The decree bans gambling between players on results of games at casinos; cheating during preparation, organisation or participation in the casinos; any action that affects security and order in casinos and using gambling machines, tables, tokens and other devices with content not approved by the government.
The decree also forbids the casino businesses from providing illegal gambling online or telecommunication networks, from smuggling and transferring foreign currency, precious gems and metals and other acts of money laundering, sponsoring terrorism and prostitution and paying out the wrong amount of prize money, among others.
Last month, border guards of the northern border province of Lao Cai have discovered a criminal ring trafficking immigrants through the northern road border to the southern region of Vietnam and then to a third country, with two local men being an important link of the ring./.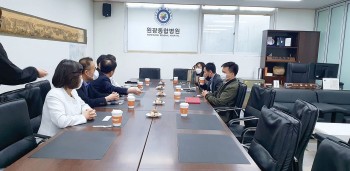 Overseas Vietnamese
A meeting was organized at the Wonkwang Hospital on the provision of medical support for the Vietnamese community in Korea in accordance with the signed cooperation agreement.