Vietnam's Economy is Forecast to Grow for the Next Six Months
The national economy is anticipated to enjoy a recovery over the next six months until the growth momentum becomes stronger ahead during the second half of 2022. The national economy is anticipated to enjoy a recovery over the next six months until the growth momentum becomes stronger ahead during the second half of 2022.
Current scenario – Economic activity gradually resuming
Government authorities have announced a phased plan to reopen the economy ensuring pandemic prevention in line with health authorities.
Approximately two-thirds of industries in Ho Chi Minh City have reopened. The number of businesses in export processing zones and industrial parks in Ho Chi Minh City, resuming operations has reached approximately 66 percent while at Ho Chi Minh City's Saigon Hi-Tech park the rate is 74 percent. Intel and Samsung are targeting to resume full operations of their factories in Ho Chi Minh City by the end of November, which may ease some disruption to supply chains.
Domestic flights are gradually resuming along with interprovincial road and rail travel though passengers have to be fully vaccinated to travel. Several localities have also reopened tourist sites in a bid to attract domestic tourists in the absence of international travelers.
The government has issued a resolution on pandemic control giving guidance on four levels of transmission risk – low, moderate, high, and extremely high. The criteria based on the resolution is expected to be rolled out throughout the country which should make it easier for businesses to resume operations.
Apart from this, the government has introduced several measures to help businesses and individuals recover from COVID-19. These include land rent cuts, deferring tax and land payments, one-time payments for employees, and easing of some restrictions on foreign workers.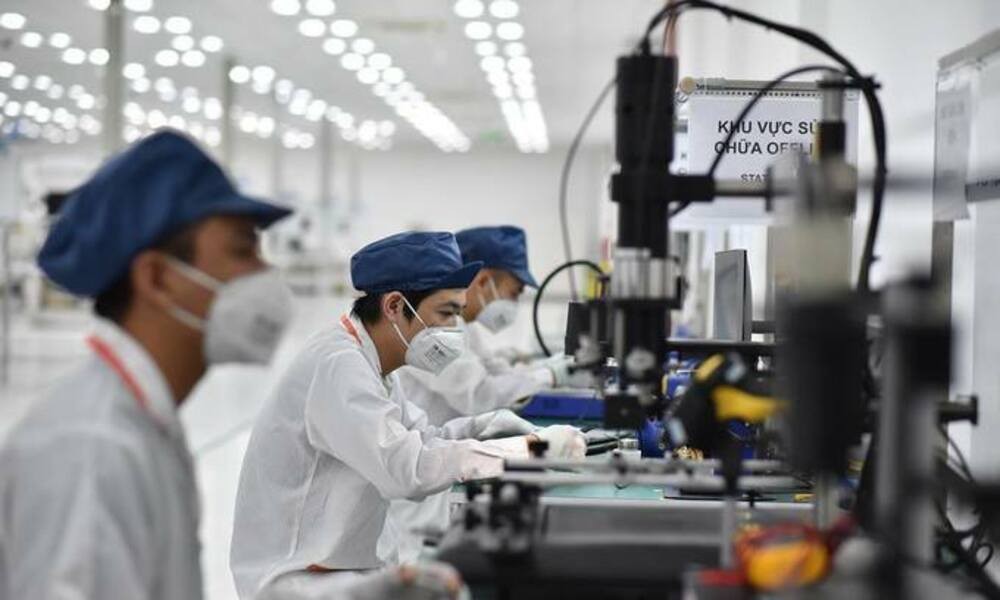 Employees work at a factory. Photo: VnExpress
Future outlook
GDP, FDI, and supply chains
Vietnam's GDP suffered a sharp decline in Q3 of this year by 6.17 percent – the first time its economy had negative growth in a quarter since 2000 due to the extensive lockdowns. In the first nine months of the year, the GDP grew by 1.42 percent. All eyes will be on Q4 and how the economy bounces back with the country reopening.
Nevertheless, Vietnam's Ministry of Planning and Investment (MPI) has targeted an annual average GDP growth rate of 6.5-7 percent during the 2021-2025 period. It further estimates GDP growth at 3 to 3.5 percent this year compared to 2.91 percent in 2020.
Besides, foreign investors remain bullish on Vietnam's long-term growth aspects. Most recently Nestle, invested an additional US$130 million to implement projects over the next two years. Sweden's Tetra Pak has also reiterated it will invest US$5.86 million to expand its existing manufacturing facility in Binh Duong province. Korean LG Display most recently put in an additional US$1.4 billion to expand its factory in northern Hai Phong. In September, Quan Ninh authorities granted an investment registration certificate to Jingko Solar Vietnam – an affiliate of Chinese firm Jing Solar Holding Co.
In addition, while Vietnam suffered setbacks, AmCham has noted that Vietnam's role in global supply chains is only expected to grow. The business chamber also noted that Vietnam remains an attractive investment destination, including for further relocations out of China. IHS Markit also stated that the pandemic is unlikely to diminish Vietnam's global role in global value chains that depend on Vietnam as a key manufacturing hub; short-term disruption would force businesses to bear the consequences rather than relocate due to additional costs.
Vaccinations
Vietnam's market fundamentals remain strong and its economy appears resilient to overcome the recent disruption to production due to the pandemic. There are already signs that things are improving. From October until the end of this year, 35 million doses of the COVID-19 vaccine are expected to be distributed throughout the country. While Vietnam had a slow start in vaccinating its population, as per Nikkei's COVID-19 Recovery Index, Vietnam was among the top 10 percent of countries administering the most vaccine doses daily per capita. Ho Chi Minh City, which remains the currency epicenter, has fully vaccinated 75.9 percent of its residents while Hanoi has vaccinated 52 percent as of October 14. These numbers are positive as this will reduce deaths and severe illness and will be key to keep the economy open.
Future outbreaks and lockdowns
Given such factors, we're unlikely to see the government impose a stringent lockdown as they have done in the past. While localized outbreaks and COVID-19 variants are possible in the foreseeable future, the government is likely to take a more nuanced approach and implement small specific lockdowns to ensure business recovery and economic activity. In addition, Vietnam is also developing its own homegrown COVID-19 vaccines, which should be ready for use sometime next year. This would reduce Vietnam's need to depend on foreign vaccines ensuring enough supply for the local population and also possibly export to other markets.
International visitors and tourism
The government is also developing a roadmap to fully open up to international visitors by June 2022. The plan will be implemented in phases with a pilot program for fully vaccinated international tourists to Phu Quoc island in November 2021. This is expected to be followed by Nha Trang, Ha Long, Hoi An, and Da Lat in December.
Economy on course to record positive growth
While Vietnam is not out of the woods yet, it has enough pull factors to encourage investors to continue their business operations and even move their manufacturing operations to the country. While supply chains will be stretched and businesses will face challenges, these are likely to be short-term. Demand for products remains high, and this will ensure that the production wheels keep churning despite a limited capacity for now.
The Economist notes that COVID-19 affects emerging economies in at least three ways: locking down their populations, damaging export earnings, and deterring foreign capital. Vietnam has already addressed the first one and remains on course to address the rest.
Vietnamese economy forecast to recover over next six months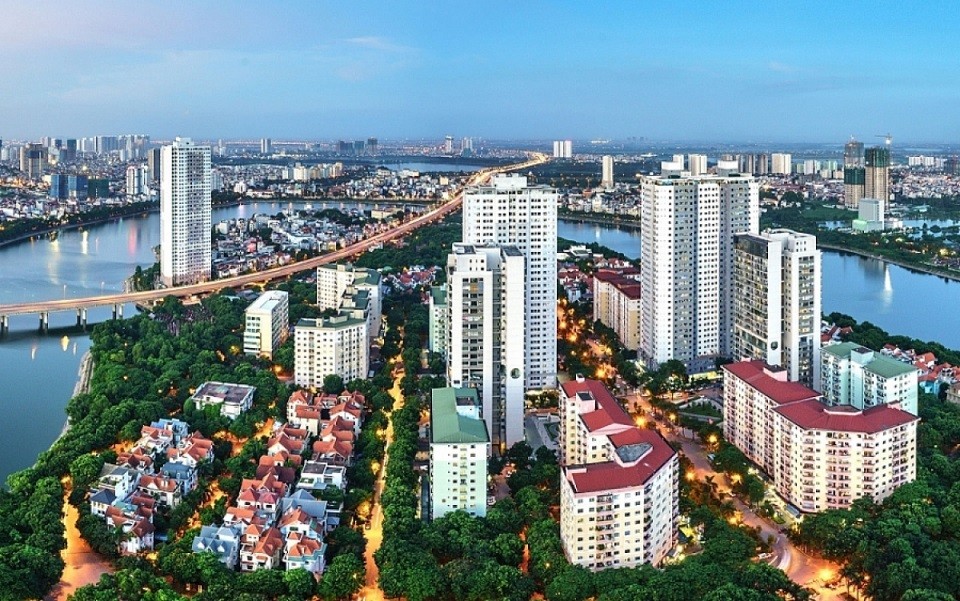 Photo: VOV
The national economy is anticipated to enjoy a recovery over the next six months until the growth momentum becomes stronger ahead during the second half of 2022.
This assessment was made by Alain Cany, chairman of the European Chamber of Commerce in Vietnam (Eurocham), during the "Vietnam Day" event held on November 4 in order to seek greater opportunities for the nation move into the post-COVID-19 pandemic period.
Delegates in attendance at the event, hosted by the Hong Kong Shanghai Banking Corporation (HSBC), noted that the complicated nature of developments relating to COVID-19 pandemic across the country in late April considerably disrupted supply chains and impacted the production activities of local firms.
These moves have also made Vietnamese economic growth during the third quarter to endure negative growth of 6.17%, whilst GDP growth in the opening nine months of the year reached only 1.42%.
The World Bank (WB) has also lowered its forecast for the country's economic growth this year to between 2% and 2.5%, a figure much lower than the growth projection of approximately 4.8% made in August.
Despite this, many economists have expressed their belief in the recovery of the Vietnamese economy moving forward, particularly as the country has gradually controlled the pandemic thanks to a range of flexible and effective anti-pandemic measures.
These drastic actions have therefore created favourable conditions in which the production and business activities can flourish.
Frederic Neumann, co-head of Asian Economics and managing director at HSBC, revealed that the nation is not likely to become vulnerable to high US$ interest rates due to its strong economic fundamentals and possessing an export-oriented economy.
He analysed that rising energy prices could contribute to pushing up inflation and slowing down the recovery of Vietnamese economic growth, adding that the situation will become more stable in the second half of next year.
Dr. Truong Gia Binh, chairman of FPT Corporation, also pointed out the bright spots in the Vietnamese economic picture, including high export growth, a rise in newly-registered FDI capital, and a positive growth of GDP during the nine-month period.
Dr. Binh added that the Government's flexible policies regarding its COVID-19 response, digital transformation, and new bailout package to boost economic recovery, as well as the application of artificial intelligence (AI) and advanced technology, are expected to help the national economy bounce back soon.
VOV/ Vietnam Briefing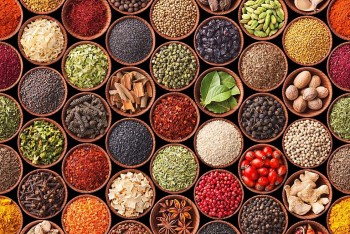 Vietnamese Herbal Tea
Antioxidants have been known since the 1990s and have been useful in fighting cancer, atherosclerosis, and many other chronic diseases.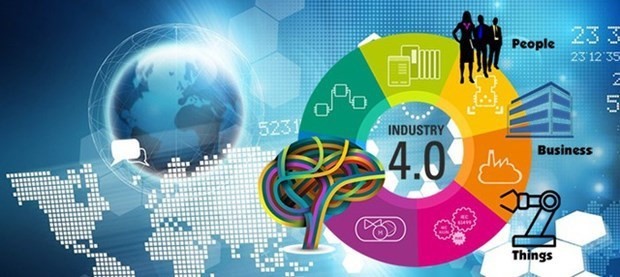 Economy
Today, 70% of the population in Vietnam are Internet users, the 13th highest number of Internet users worldwide and 6th out of 35 countries and territories in Asia, reported by the Ministry of Information and Communications.
December 08, 2022 | 12:57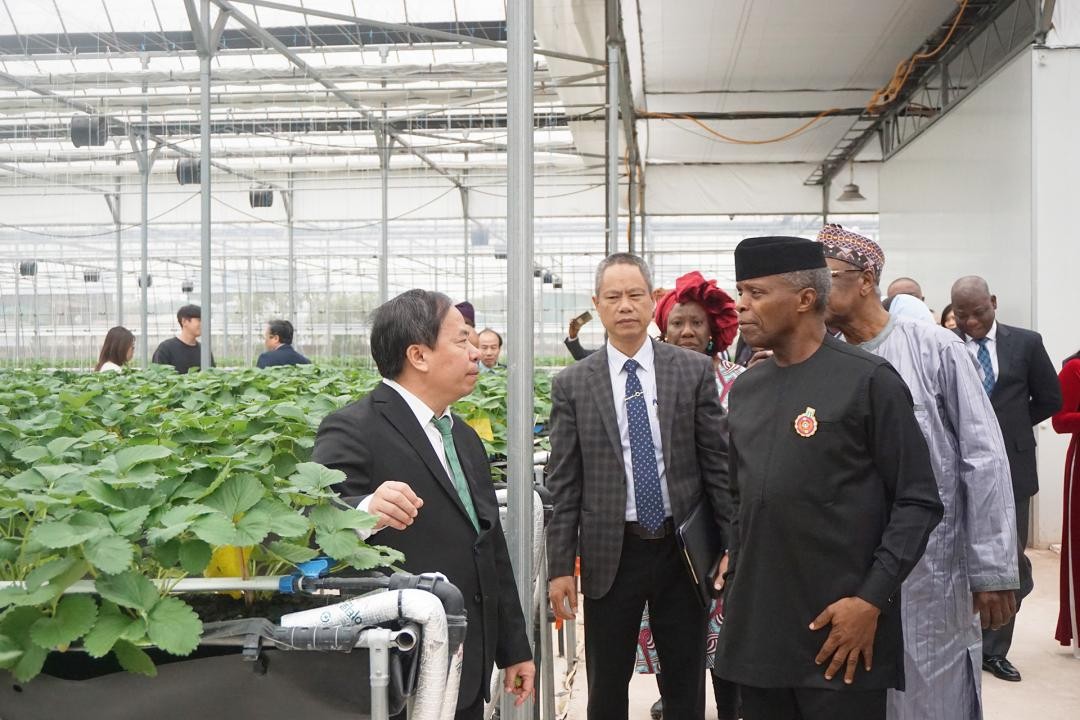 Economy
Nigeria views Vietnam as a partner of strategic importance and wishes to expand cooperation between the two countries' communities in the near future.
December 08, 2022 | 12:53