Vietnam's export to Israel shows positive progress amid Covid pandemic
In 2020, Vietnam has reached a total of US$700 from exporting goods to Israel, according to the Vietnamese Trade Office in the Middle East country.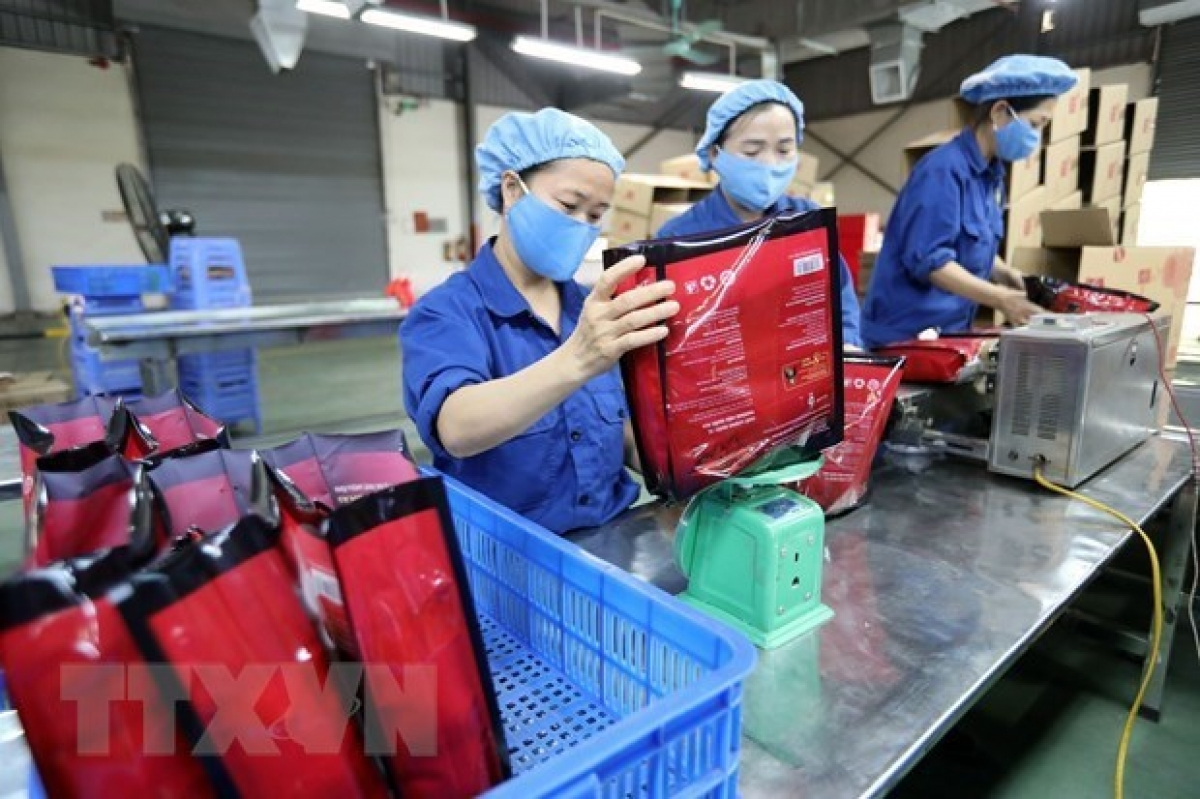 Vietnamese coffee for export (Photo: VNA)
The figure showed a slight reduction from US$774 million reported last year. This is said to be a positive result in the context that the Israeli market witnessed fluctuations, disturbances and difficulties amid political instability and negative impacts from the pandemic.
Notably in November last year, Vietnam's export value to Israel surged by 27.2% compared to the previous month, reaching US$51.04 million.
Turnover of most key export items rose strongly in the month, with coffee up 108.6%, footwear (35%), phones and accessories (31%), and textiles and garments (21.4%) cashew nuts (16.9%), and seafood products (3.3%).
Israel, with a population of only 9.3 million, is the third largest export market of Vietnam in the Middle East, after the United Arab Emirates (UAE ) and Turkey.
Vietnamese Commercial Counsellor to Israel Le Thai Hoa said Vietnam recorded over US$650 million in exports to and about US$750 million in imports from Israel during January – November.
The trade office forecast the whole-year figures at some US$700 million and US$800 million respectively, resulting in a trade deficit of about US$100 million with Israel.
In October alone, bilateral trade reached US$136.02 million, with Vietnam's shipments down 16.3% month on month to US$40.14 million and with imports surging 62.1% to US$95.88 million.
The same trend was seen during the 10 months, Hoa noted, adding that exports to Israel fell 11.6% year on year to US$574.21 million but imports shot up 188.6% to US$717.01 million.
The surge of Vietnam's imports is attributed to the purchase of computers, electronic products and components, which have high value, from Israel, leading to a deficit of US$142.8 million during the 10 month period, he said.
Despite a population of only around 9.3 million, Israel is currently the third largest Middle Eastern export market of Vietnam, following the UAE and Turkey.
2020 marks a successful year for Vietnam exports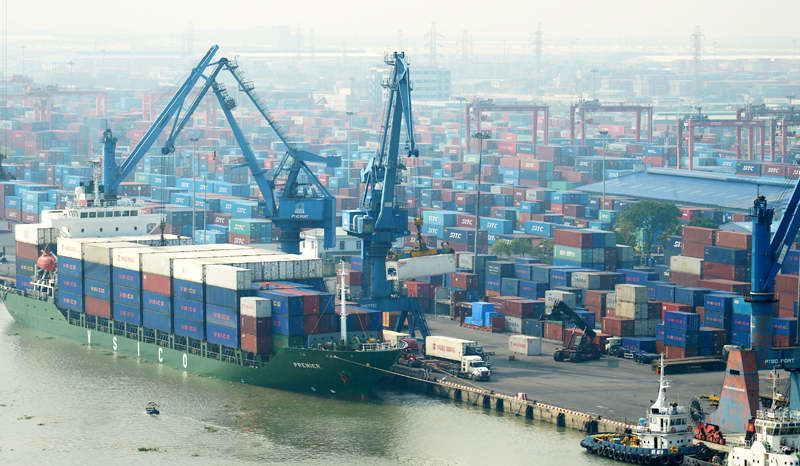 Cargos handling at Dinh Vu port, Hai Phong city. Photo: Pham Hung.
Amid severe impacts of the Covid-19 pandemic, Vietnam's exports remain a spotlight of the economy with an expansion of 5.3% year-on-year to US$254 billion, which resulted in a record high trade surplus of over US$20 billion.
By the end of June, Vietnam's export turnover was estimated at US$121 billion, three months later, the figure rose to US$203 billion and US$254 billion as of late November. This showed Vietnam's good adaptability to negative impacts from the Covid-19 pandemic, Hanoitimes reported.
In the January–November period, the US remained Vietnam's biggest export market, spending US$69.9 billion on Vietnamese goods, up 25.7% year-on-year, followed by China (US$43.1 billion, up 16%), and the EU (US$32.2 billion, down 2.4%).
General Director of the General Statistics Office (GSO) Nguyen Thi Huong said Vietnam's high trade surplus is thanks to a positive economic growth and strong resilience of the business community.
"Enterprises in Vietnam have efficiently taken advantages of Vietnam's free trade agreements (FTAs)," she noted.
During the 11-month period, Vietnam had 31 export items earning more than US$1 billion each, accounting for 92% of total exports, and six with over US$10 billion, or 64.3%. Among Vietnam's key export staples, phones and parts are predicted to gross the largest export turnover during the January-November period with US$46.9 billion, down 3.4% year-on-year and accounting for 18.4% of Vietnam's total exports.
Wood and wooden products have fetched an estimated US$10.9 billion, up 14.1% year-on-year, mainly thanks to positive impacts from FTAs.
General Secretary of the Handicraft and Wood Industry Association of Ho Chi Minh City Nguyen Chanh Phuong said wood exports to the EU have become more favorable thanks to the EU-Vietnam Free Trade Agreement (EVFTA), which became effective since August.
"The room for further export growth remains large, as the EU imports wooden products worth nearly US$80 billion per year," stated Mr. Phuong.
Expert Le Huy Khoi from the Vietnam Institute of Industrial and Trade Policy and Strategy (VIOIT) said the country's positive trade performance is thanks to enterprises' effective investment in production and grasping opportunities for exports.
Moreover, the quality of domestic products has also been significantly improved that directly contributes to reducing imports of goods, he added.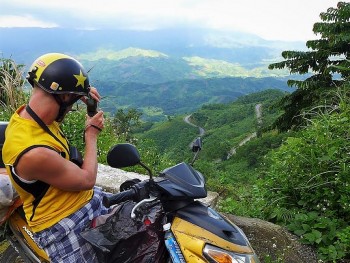 Viet's Home
Written with such love and care for Vietnam, the brilliant travel guides of Tom Divers inspire expats and foreign tourists to explore the wild, remote corners of the nation.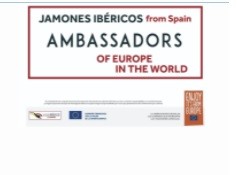 Economy
HONG KONG SAR - Media OutReach - 25 January 2022 - ASICI, with the support of the EU, launches "Iberian Hams from Spain, Ambassadors of Europe in the World," the most important international promotional program carried out by the Iberian sector in its history. The historic campaign plans to increase sales by 60% in the Asian giant, bringing the excellence of this cultured product closer to more than 111 million Chinese consumers and 70,000 restaurateurs. Within the framework of this innovative global project, a battery of sensory, emotional, and spectacular actions will be promoted to show Chinese consumers what it means to enjoy
January 25, 2022 | 12:30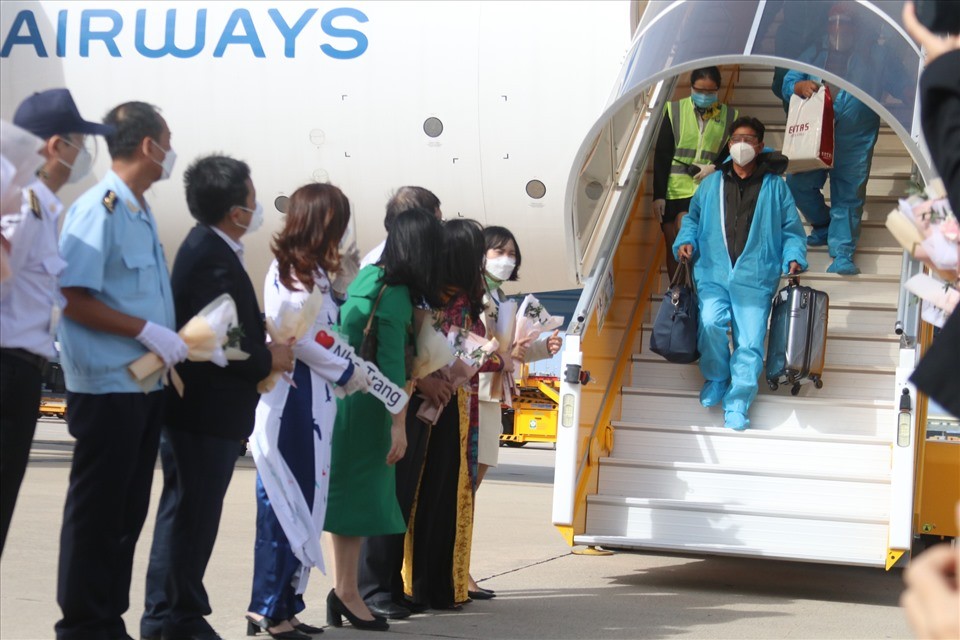 Economy
More than 8,500 foreign tourists have come to Vietnam under the Government's pilot plan to welcome international tourists in the pandemic's era of new normalcy.
January 25, 2022 | 12:05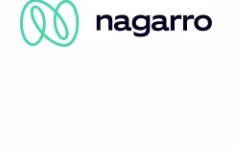 Economy
MUNICH, GERMANY - EQS Newswire - 24 January 2022 - Nagarro, a global leader in digital engineering, has reached an agreement with the shareholders of RipeConcepts, a leader in global digital creative services, to bring the companies together.
January 24, 2022 | 20:50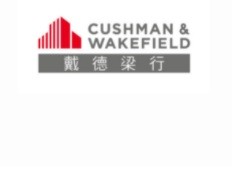 Economy
Hong Kong is in sixth position in 2022 data center global rankingsShanghai retains fourth-placed ranking for total market size HONG KONG SAR - Media OutReach - 24 January 2022 - Asia Pacific's data center market continues to grow at a relentless pace and is set to become the world's largest data center region over the next decade.
January 24, 2022 | 14:30