Vietnam exported more than 64 million face masks in January 2021
Vietnam exported more than 64 million face masks in January 2021, decreasing by 8.7% compared to December 2020, according to the General Department of Vietnam Customs.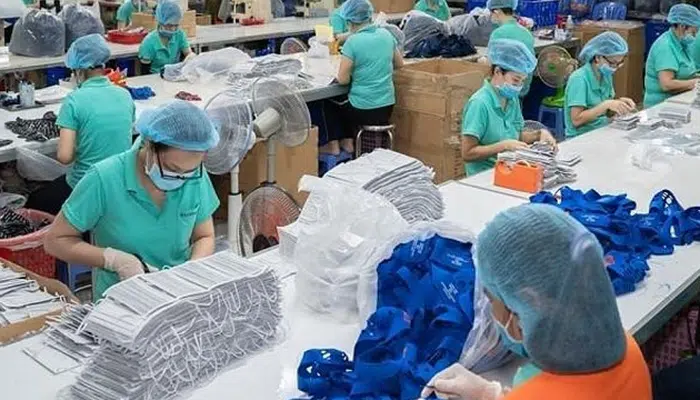 Illustrative photo: Vneconomy
January witnessed 28 major local enterprises shipping medical face masks abroad.
Since the Covid-19 epidemic resurged in Vietnam, the volume of face masks exported decreased.
The main enterprises exporting masks in January include Akie Vietnam Joint Stock Company, Thien Binh Investment Joint Stock Company, Tam Phuc Pharmaceutical Import Export Joint Stock Company, etc.
In 2020, Vietnam exported more than 1.37 billion medical masks of all kinds. Several country's export markets included the United States, EU, Japan, South Korea, India, etc.
The face mask exports surged since the end of April last year following the government's resolution 60 that permitted the unlimited export quantity.
Since the Covid-19 pandemic broke out at the beginning of March 2020, Vietnam has emerged as one of the nations producing and exporting anti-epidemic equipment with the capability to meet large orders with short-time delivery.
According to the preliminary report, the current supply of masks for domestic use is still guaranteed. Big C Supermarket stores 300% of fabric masks and hand sanitizers compared to the previous month; the Saigon Coop Cooperative Alliance reserves 30,000,000 fabric masks, etc.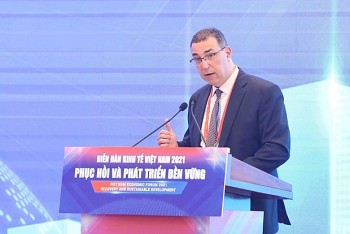 National
Vietnam News Today (December 6): Vietnam records 14,312 new Covid cases; Vietnam-Lao special relations continue to be nurtured; Vietnam's economy showing signs of recovery; Hanoi changes face-to-face learning plan at last minute.