Vietnamese farmer who just finished grade 7 invents robot for exporting
Farmer Pham Van Hat has self-learned and invented agricultural machines that have received appreciation from Israel, the US, and Korea.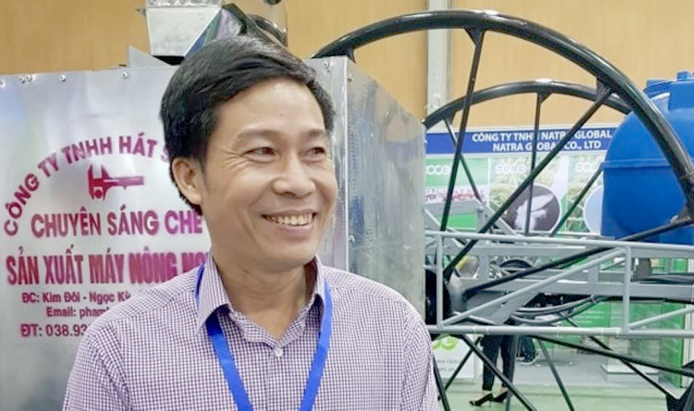 Pham Van Hat. (Photo: Bao Giao Thong)
Just finished grade 7, having no technical degree, farmer Pham Van Hat (born 1972, in Kim Doi village, Ngoc Ky commune, Tu Ky district, Hai Duong province) has been learning and inventing agricultural machines that receive appreciation from Israel, the US and South Korea users. They even invite him to become an expert with generous salaries.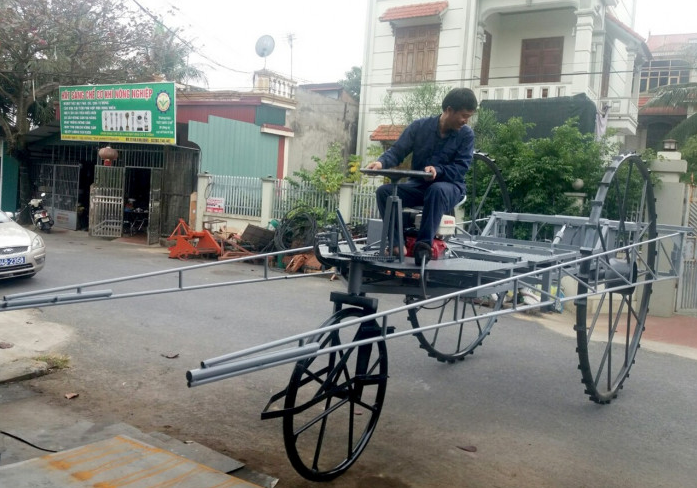 Photo: Bao Giao Thong
Working hard to pay off the debt
In Ngoc Ky commune, Tu Ky district, Hai Duong province, everyone has heard of "Mr. Hat who invents machines". Pham Van Hat, who only finished grade 7 but can learn how to invent machines himself is the pride of local people. According to Hat, due to his family's conditions, he had to drop school since grade 7, working hard to increase the family's income. He started his career at a mechanic factory. Thanks to his hard-working and cleverness, only a few months later, Hat became the factory's main mechanic.
Dreaming of becoming rich, around 2007, when transporting goods to Hanoi, seeing people in the streets looking for clean vegetables, Hat returned home to rent 8.8 hectares of land, spending 60 million VND per year to invest in clean agricultural production. In the first year, his 8.8 ha field was used to plant more than 40 types of vegetables and fruits supplied to the market. Yet in 2010, Hat fell deep into debt. Unburden, in 2010, Hat decided to go to Israel, "sell his health in a foreign country" to make money to pay the debt.
Working as a hired labor in Israel, Hat was overwhelmed with the agricultural production technology of the country. However, despite being the world powerhouse in agricultural production, it is strange that many stages of their production are still not synchronous. Immediately, he thought about building a fertilizer spreader. When presenting ideas to his boss, he firmly confirmed that the machine could replace the jobs of 10 people. As he succeeded with the idea, the farm owner offered to buy the license of the machine and rewarded him 10,000 USD, and raised his salary to 2,500 USD/month.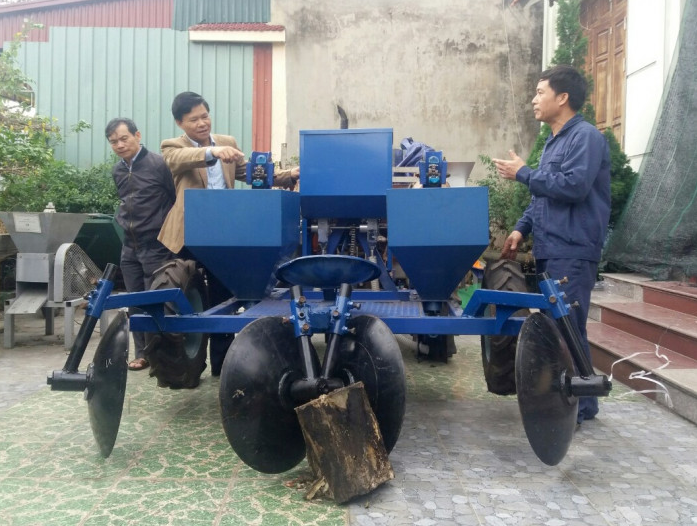 Photo: Bao Giao Thong
Inventing agricultural machinery that has been exported to 15 countries
Returning from Israel, Hat heard his brother Pham Van Ca lamented that he could not hire enough employees to sow seeds and vegetables in time. Hat then came up with the idea of building a machine to spread seeds. Hat named his machine "Seed Robot". By 2014, the machine appeared for the first time on the market and was quickly bought by many people.
If sowing by hand, his brother had to hire 2 workers for 400,000 VND and sow in half a day, but now with this machine, he only has to sow in about 20 minutes. The seeds are sown more evenly, helping the tree grows better.
Currently, "Robot seeding" has been ordered by farmers in all provinces and cities nationwide for 35 million VND (1,500 USD). Many customers from countries such as the US, Germany, Japan, Korea, Thailand, Singapore ... have researched and ordered 3,000 USD per machine. Many people also said that they want to buy the copyright of the machine, but Hat refuses to sell because he wants to keep the machine at a reasonable price to that all farmers. In 2015, Hat paid off all his debts and is gradually expanding his factory.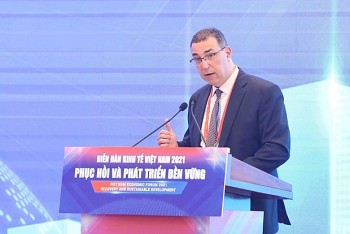 National
Vietnam News Today (December 6): Vietnam records 14,312 new Covid cases; Vietnam-Lao special relations continue to be nurtured; Vietnam's economy showing signs of recovery; Hanoi changes face-to-face learning plan at last minute.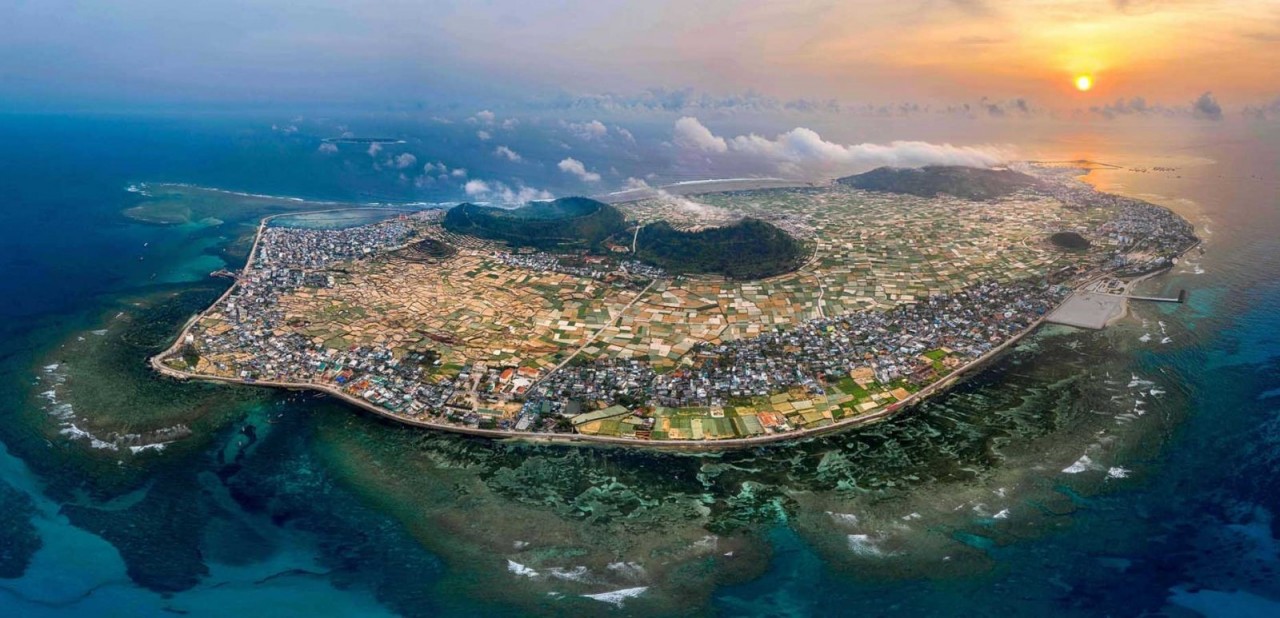 Viet's Home
Dozen of beautiful photos from the "Homeland View from the Sea" national photo contest will be featured in a 2022 calendar.
December 04, 2021 | 12:35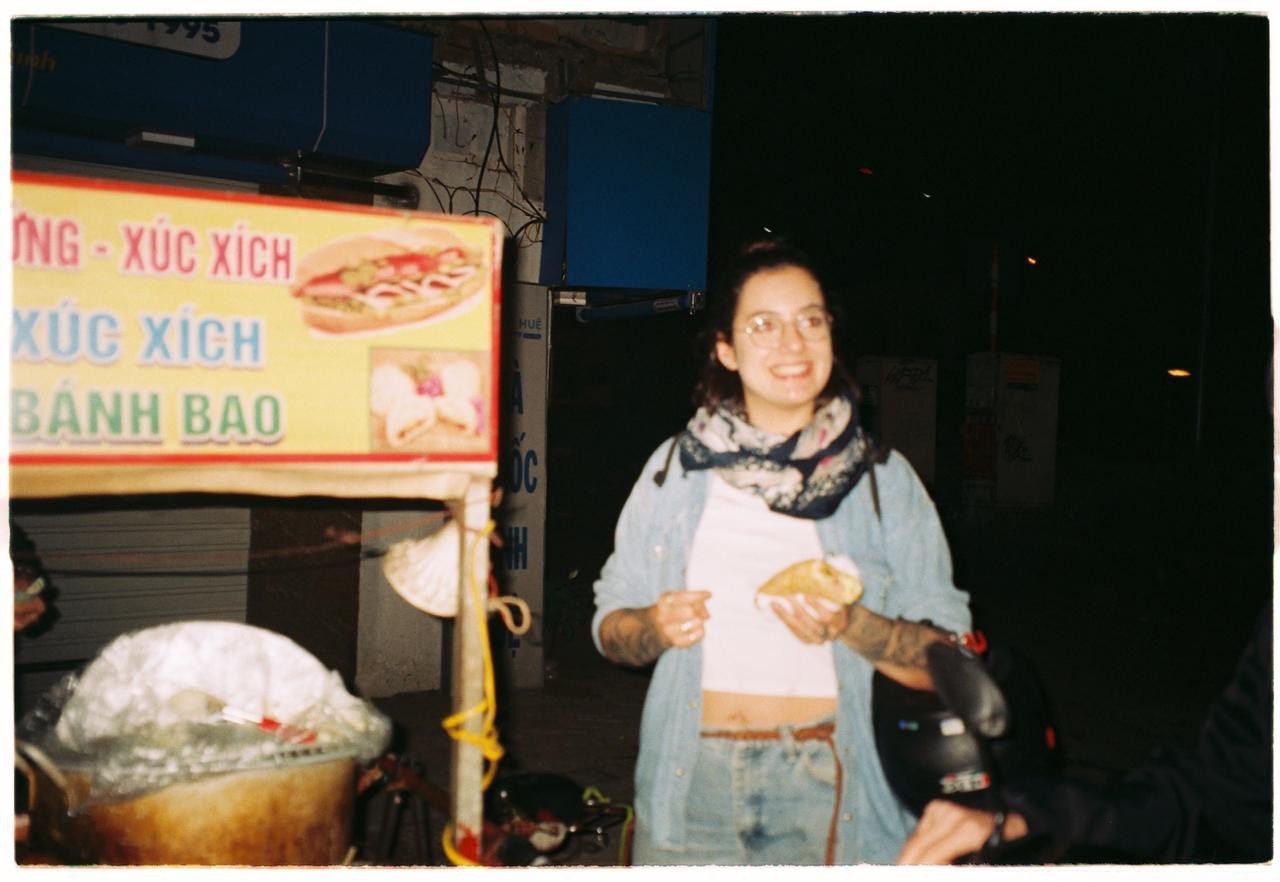 Expats in Vietnam
Charlotte left her homeland Switzerland in 2019 to start a new life in Vietnam, the place she calls the second home.
December 04, 2021 | 08:49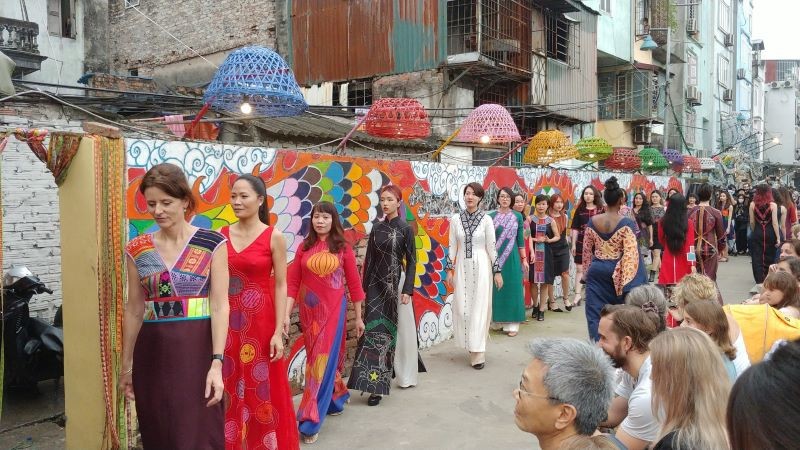 Expats in Vietnam
The Chula Road represents the art lovers' gratitude to Diego Chula - the Spanish artist who has made many contributions to Vietnamese creative urban culture for the past 20 years.
December 04, 2021 | 08:42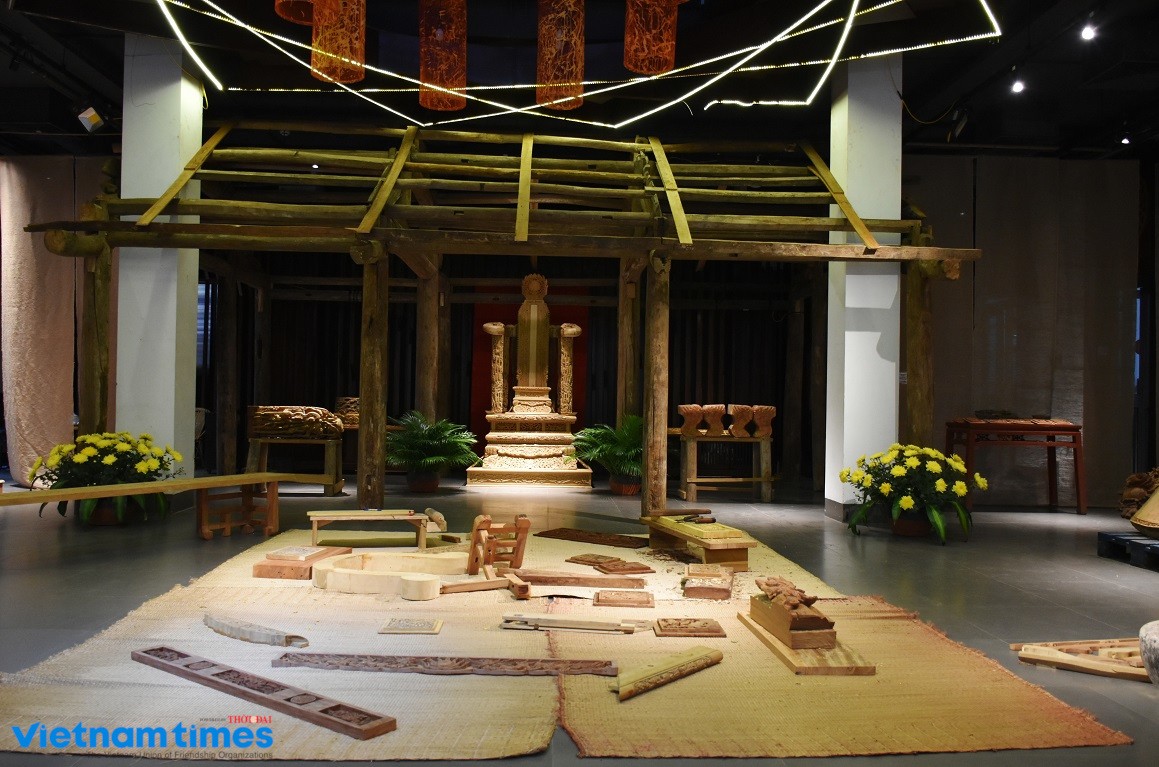 Viet's Home
Established in 2015, Hanoi Old Quarter Cultural Exchange Center has been a gathering spot for those who love to learn about Vietnamese traditional culture and architecture.
December 03, 2021 | 23:33