Vietnam's GDP Growth Sees Sharp Decrease In First Nine Months of 2021 Due to Pandemic
With the latest figure, the economy expanded 1.42 percent in January-September period due to heavy impact of the Covid-19 outbreak.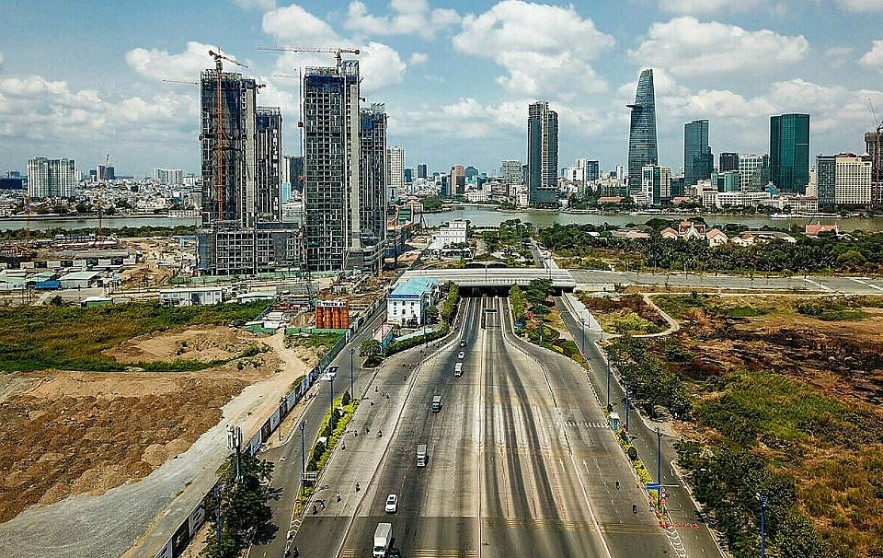 Photo: VN Express
Vietnam's gross domestic product (GDP) growth rate during nine- month period increased by just 1.42% due to the Covid-19 pandemic impacting all economic sectors, with several localities imposing prolonged social distancing measures, according to the General Statistics Office.
Most notably, GDP growth rate during the third quarter of the year was estimated to have declined by 6.17% compared to the same period from last year, thereby marking the deepest decrease since the nation started to unveil its quarterly GDP. The agro-forestry-fisheries, along with industry and construction sectors, enjoyed respective rises of 2.74% and 3.57%, while the service sector endured a slight drop of 0.69%, according to VOV.

Photo: VGP
In the first nine months, industrial production expanded 4.45% against the same period last year. Meanwhile, total foreign investment inflows were estimated at US$ 22.15 billion, up 4.4% against the same period last year while disbursement decreased by 3.5 percent to US$ 13.28 billion. Export value of the foreign-invested sector stood at nearly US$ 18.2 billion (including crude oil) and US$ 17.1 billion (excluding crude oil), VGP cited.
The health sector and social support activities achieved the highest growth rate with a rise of 21.15%, followed by the financial, banking and insurance sector which saw an increase of 8.37%. Elsewhere, the information and communication sector went up by 5.24%.
Meanwhile, Vietnam's trade turnover in the first nine months of this year reached 483.17 billion USD, a year-on-year increase of 24.4%, said General Statistics Office.
In September alone, the import-export turnover attained US$ 53.5 billion, down 2 percent compared to the previous month but up 4.2% against the same period last year.
Vietnam shipped US$ 240.52 billion worth of goods abroad in the first nine months of 2021, up 18.8% year-on-year. The domestic sector contributed US$ 62.72 billion and the FDI sector (including crude oil) US$ 177.8 billion, increasing 8.5 and 22.8% annually, respectively.
During the period, 31 products recorded an export value of over US$ 1 billion each and together they accounted for 92.5% of the nation's total export.
The export of the group of processed industrial products reeled in US$ 214 billion, an increase of 19.5 percent from the same period last year. It was followed by agricultural and forestry products with US$ 17.7 billion (up 17.6%) and aquatic products US$ 6.17 billion (up 2.4%).
The US remained the biggest export market of Vietnam, spending US$ 69.8 billion on imports of Vietnamese products, a year-on-year rise of 27.6%. China came second with US$ 38.5 billion, up 18.3%. The EU and ASEAN followed with US$ 28.8 billion and US$ 20.6 billion, increasing by 11.6% and 21.2%, respectively.
The import turnover in the nine-month period reached US$ 242.65 billion, a hike of 30.5% compared to the same period last year. Of which, domestic businesses imported US$ 83.72 billion worth of goods, up 25%, while FDI enterprises made up the majority with US$ 158.93 billion, an increase of 33.6%, according to VNA.
Throughout the reviewed period, exports and imports of goods and services rose by 14.21% and 18.46%, respectively.
Regarding public investment distribution, Prime Minister Pham Minh Chinh convened a national teleconference on Sept. 29 to seek ways to disburse nearly VND 250 trillion (over US$11 billion) in public investment capital within the next three months.
In the first three quarters, the disbursed volume only reached VND 218,550, representing 47.38 percent of this year's plan. The low disbursement rate was attributed to several reasons such as slow site clearance and particularly the resurgence of the fourth Covid-19 wave which resulted in the imposition of social distancing order in dozens of localities, particularly the Southeastern region where there are many industrial hubs.
Speaking at the meeting, PM Pham said disbursement of the remaining public capital is a big challenge in the last three months given the Covid-19 pandemic, thus it requires high efforts and determination of subordinate levels. He urged authorities at all levels to roll up sleeves to strengthen inspection and supervision as well as information exchanges to detect and timely fix obstacles arising in the implementation of public investment projects.
Pham tasked Deputy Prime Minister Le Van Thanh to be in charge of facilitating circulation of goods and input materials for production and implementation of the public investment projects. The Government chief urged ministries, agencies and localities to actively coordinate in handling institutional obstacles and report to the Government the issues beyond their competence for necessary amendments.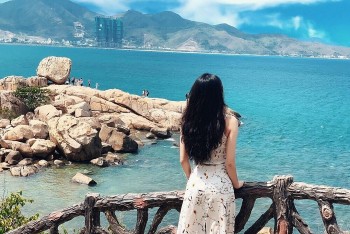 Travel
A British writer shared her experiences while visiting Hanoi, Ho Chi Minh City and Nha Trang city, the central coastal province of Khanh Hoa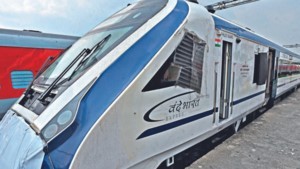 Economy
The Indian Railway department is all set to bring tilting trains in the country by 2025-26. The technology will be used in manufacturing almost 100 Vande Bharat trains. The technology will ​​enable trains to maneuver curves at higher speeds, just as a motorbike on a winding road, reported PTI citing a senior official on Friday. He said 100 of the 400 Vande Bharat trains to be manufactured by 2025 will have this technology.
November 27, 2022 | 20:04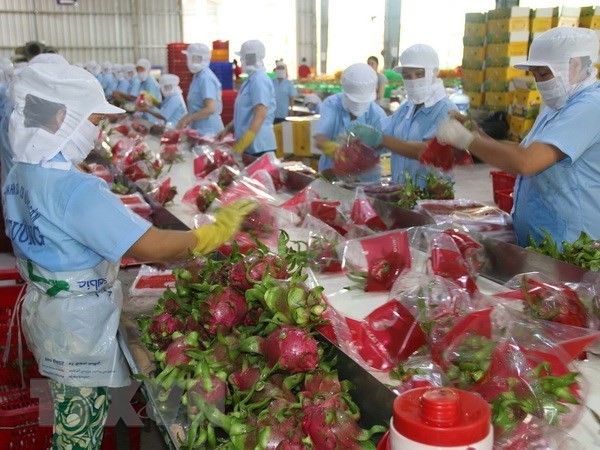 Make in Vietnam
Denmark and Vietnam strengthen cooperation in production, certification and management of organic products
November 26, 2022 | 10:48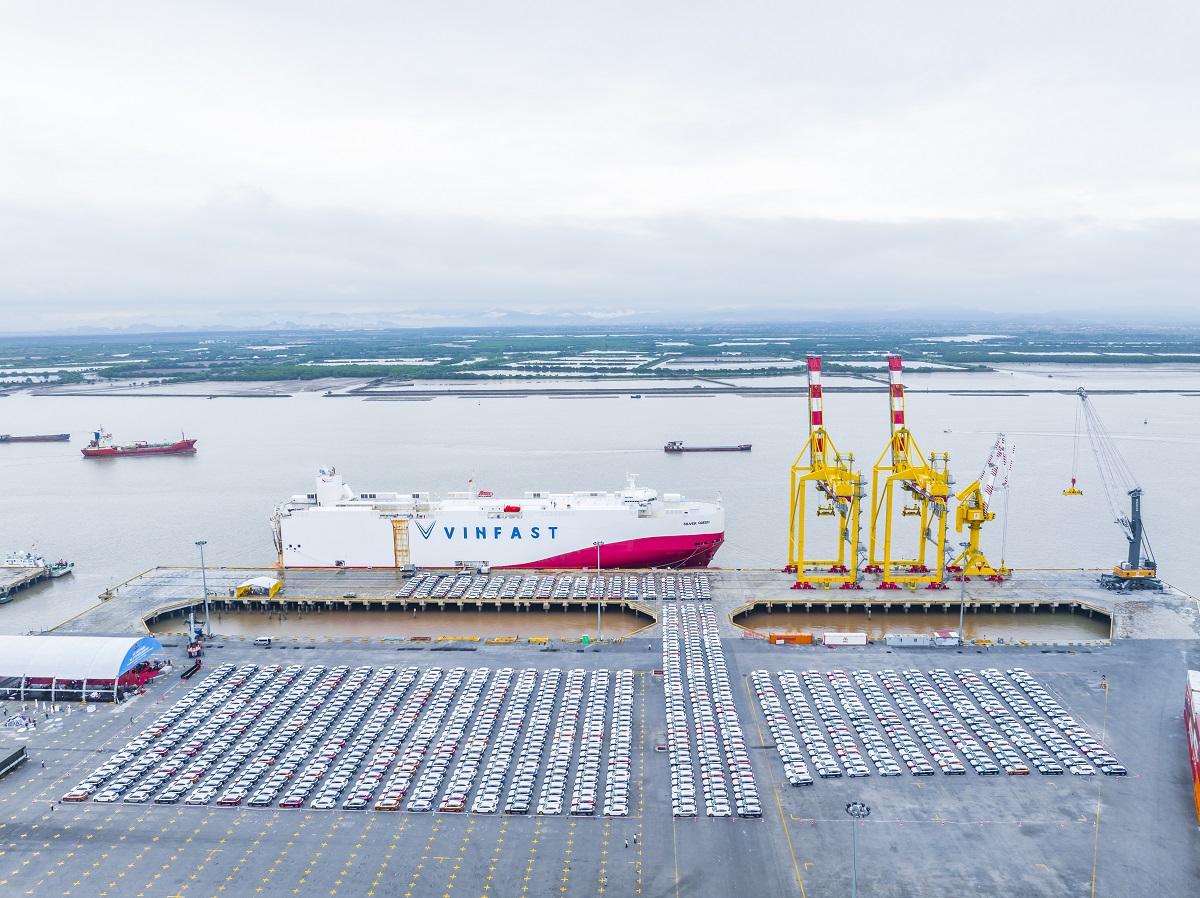 Economy
HAI PHONG, VIETNAM - Media OutReach - 25 November 2022 - VinFast held a ceremony to mark its first batch of exports of smart electric vehicles including 999 VF 8s to international markets. This event is a remarkable milestone in the history of Vietnam's automotive industry as Vietnamese-branded electric cars have officially entered the global market.
November 25, 2022 | 20:30