Vietnam's Intellectual Property Rights Need Further Protection
Vietnam needs to further protect intellectual property rights in cyberspace. Protecting intellectual property rights is also protecting the national economic development
At present, forms of infringement of intellectual property rights in cyberspace are still widespread, complex and sophisticated. Vietnam has a legal system to meet the requirements of copyright and related rights protection, but the situation still happens regularly and continuously, it is necessary to have effective solutions to prevent this problem.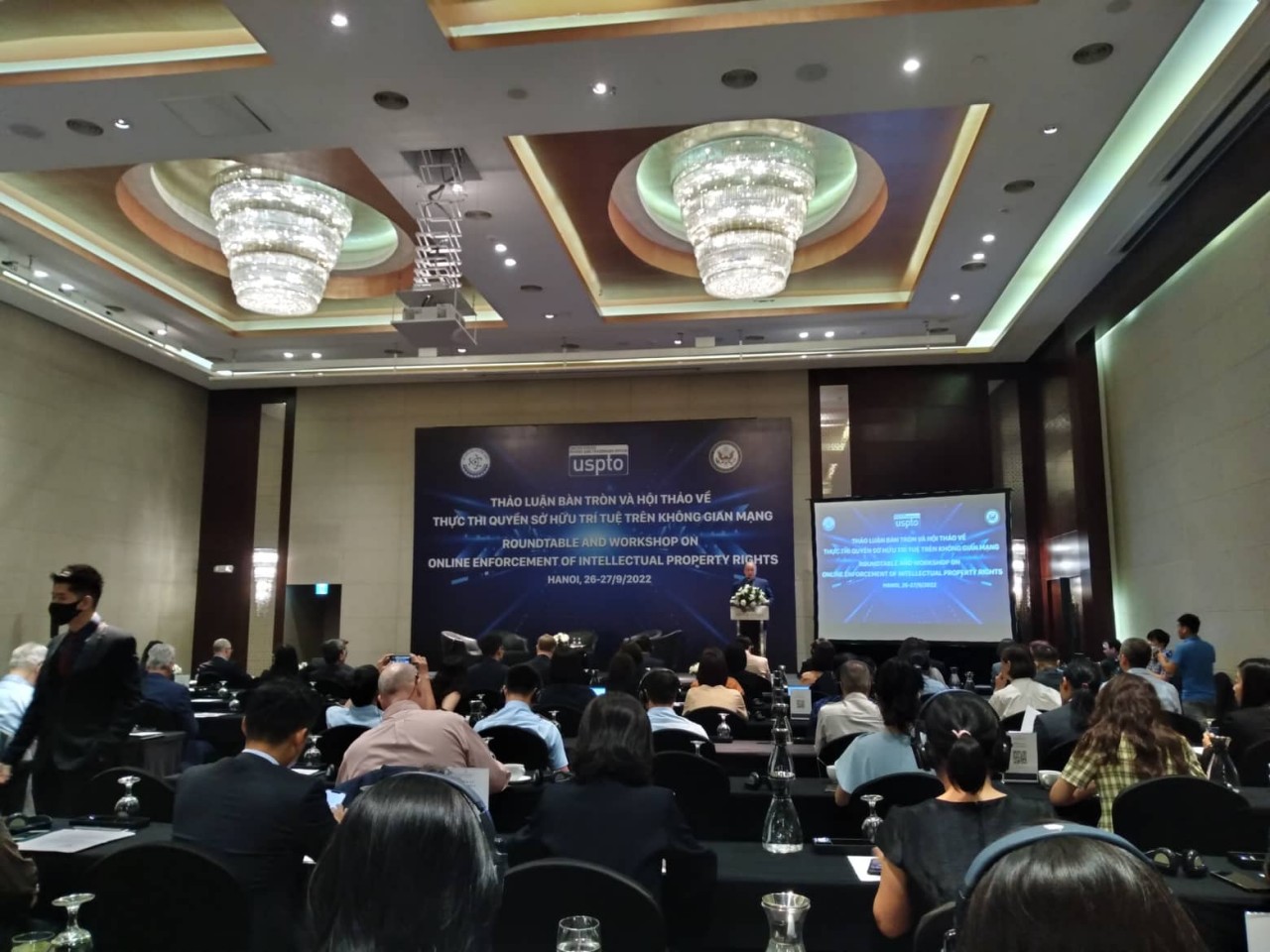 At the roundtable on Online Enforcement of Intellectual Property Rights. Photo: VNT
A roundtable on Online Enforcement of Intellectual Property Rights (IPR) was held in Hanoi on September 26 with the participation of the US Ambassador Marc E. Knapper together with representatives of Ministry of Science and Technology (MOST), Ministry of Culture, Sports and Tourism (MOCST), Ministry of Public Security (MPS) and Supreme People's Procuracy (SPP).
The event was funded by the US Patent and Trademark Office (USPTO) and co-organized by the US Embassy and MOST. The event is showing not only the importance of online enforcement in the situation of ever increasing online IPR infringements but also US commitment of combating online IPR infringements. A similar event will be held in Ho Chi Minh City on September 27.
Opening the event, the US Ambassador to Vietnam Marc E. Knapper stressed that as Vietnam continues to move toward a high-tech, knowledge-driven economy, creative industries and cutting-edge research will boost future growth and employment. Vietnamese companies are also starting to compete in the global market, where they will promote and protect their own brands as marks of quality. However, these industries only thrive as long as the people who work in them can be supported and rewarded, not only for their labor, but for their ideas.
Vietnamese governments need to provide legal frameworks for intellectual property rights protection, but also effective enforcement when bad actors try to take advantage of someone else's hard work, he said.
Sharing the same view, Deputy Prosecutor General of the Supreme People's Procuracy Nguyen Quang Dung said that although Vietnam has been constantly improving the legal system on intellectual property rights, however the problem of infringement of this right is still very complicated. Infringement of intellectual property rights is increasingly sophisticated. Many subjects use high-tech devices to counterfeit and copy products to avoid the eyes of the authorities. In particular, with the cross-border nature of cyberspace, it is difficult and time-consuming to track down infringing objects of intellectual property rights. After that, the processing stage also encountered many problems due to issues of international law.
Speaking at the conference, Deputy Minister of Culture, Sports and Tourism Doan Van Viet emphasized that the fourth industrial revolution has opened up many opportunities for development in the field of copyright and related rights to all the promotion literary, musical and artistic creativity as well as creating new forms of exploitation.
At the same time, the network environment also poses many challenges in self-protection of the rights of subjects and activities of agencies managing and enforcing copyright and related rights. The Deputy Minister said that piracy in the online environment is involving many actors from different countries, becoming a big challenge in identifying and dealing with piracy.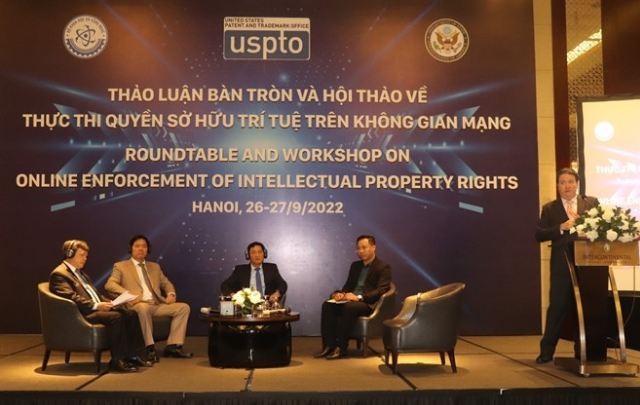 A similar event discussing online enforcement of Intellectual Property Rights will be held in Ho Chi Minh City on September 27. Photo: VNT
In order to prevent infringements of intellectual property rights in cyberspace, Deputy Minister Doan Van Viet informed that at the third session in June, the National Assembly passed the Law amending and supplementing a number of articles of the Law on Intellectual Property.
The Law has many newly amended and supplemented contents on copyright and related rights; protection of copyright and related rights in the networked digital environment. The law will take effect on January 1, 2023.
Deputy Minister Viet also added that the Ministry of Culture, Sports and Tourism is actively coordinating with relevant agencies to develop a draft "Decree on Guidelines for Certain Number of Articles of the Intellectual Property Law and Law on Amendments on copyright and related rights". Vietnam has a system of legal regulations to meet the requirements of copyright and related rights protection in the country and international integration.
In addition to completing the legal corridor, experts at the roundtable all agreed that, in order to effectively enforce intellectual property rights in the digital environment, Vietnam and many countries around the world need to work together to deal with it, especially with cross-border crime. Violations must be strictly handled to set an example and avoid similar incidents from happening.
The Law on Intellectual Property was first released in 2005 and amended in 2009 and 2019. It has played an important role in creating a legal corridor for the creation and protection of intellectual property rights for organizations and individuals.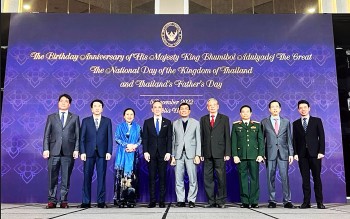 Friendship
The Royal Thai Embassy organises the reception on the occasion of celebration of the Birthday Anniversary of His Majesty King Bhumibol Adulyadej the Great, the National Day of the Kingdom of Thailand and Thailand's Father's Day on 2nd December 2022 in Hanoi.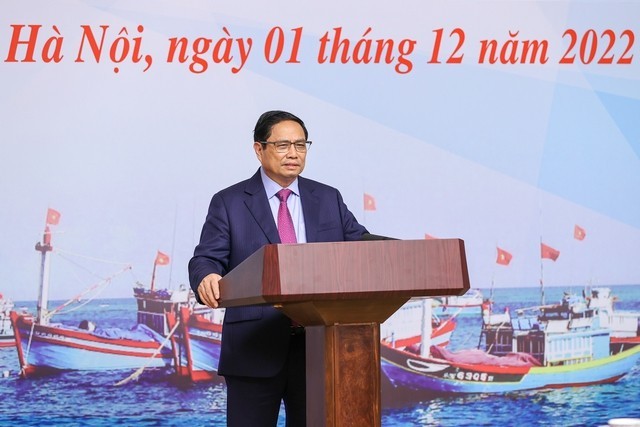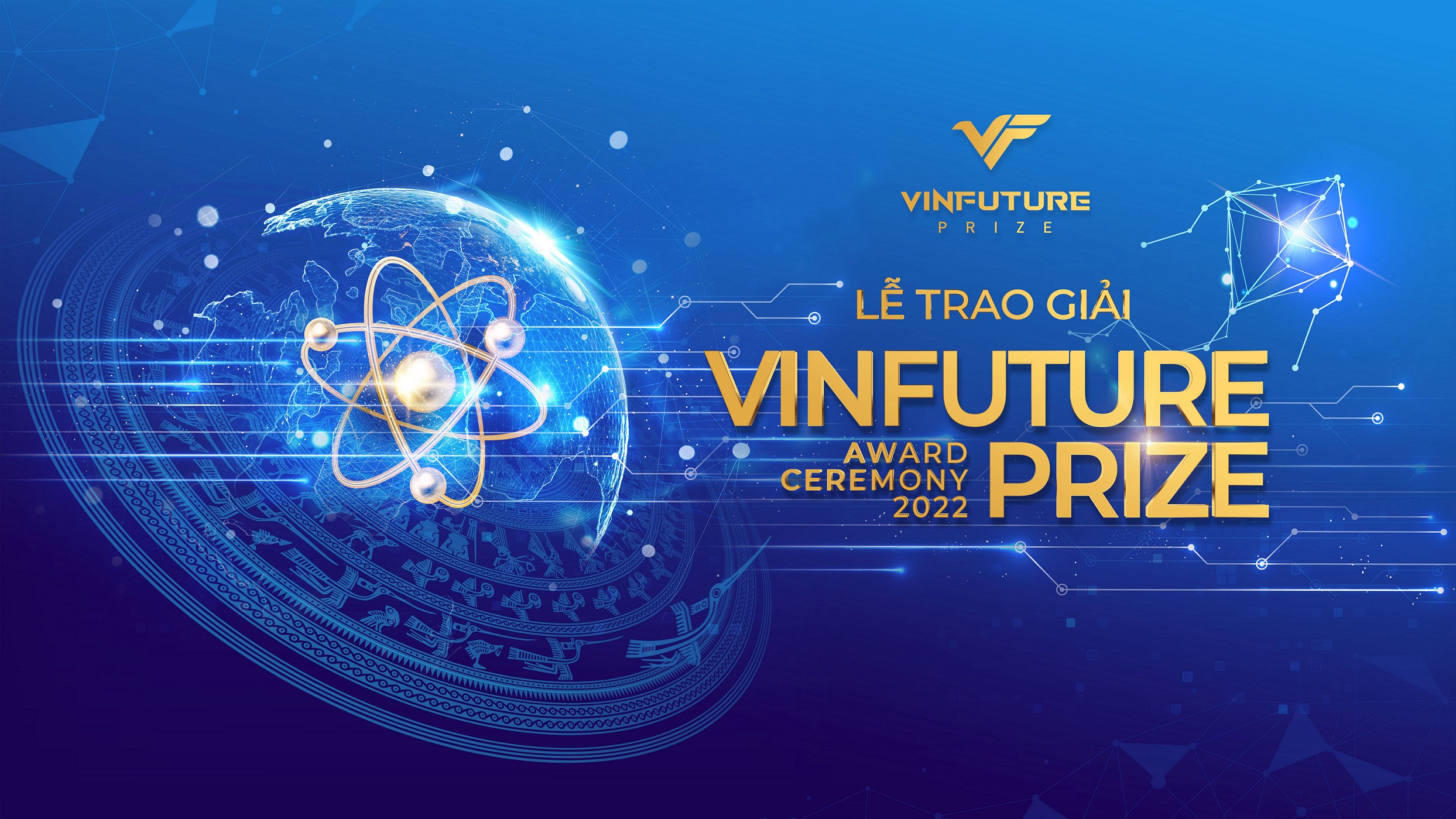 Economy
HANOI, VIETNAM - Media OutReach - 2 December 2022 - The VinFuture Foundation officially announces that the VinFuture Prize Award Ceremony 2022 will be held on December 20, 2022 in Hanoi, Vietnam to celebrate four groundbreaking scientific innovations that contribute to promoting global recovery and post-pandemic restructuring. As part of the Award Ceremony event series, VinFuture will organize a Sci-Tech Week from 17-21 December with inspiring academic activities for the scientific community, businesses, startups, and the public.
December 02, 2022 | 16:00
Economy
HCM CITY, VIETNAM - Media OutReach - 2 December 2022 - The HCM City Development Joint Stock Commercial Bank, or HDBank, is seeking shareholders' approval to issue convertible bonds worth US$500 million to international investors. HDBank is also seeking approval to increase the foreign ownership limit from 18 per cent to 20 per cent.
December 02, 2022 | 12:15