Vietnam's Reopening Plan Strengthens Domestic Tourism
Opening up tourism is a driving force for localities to innovate and find new solutions to recover the tourism industry after two years of Covid-19.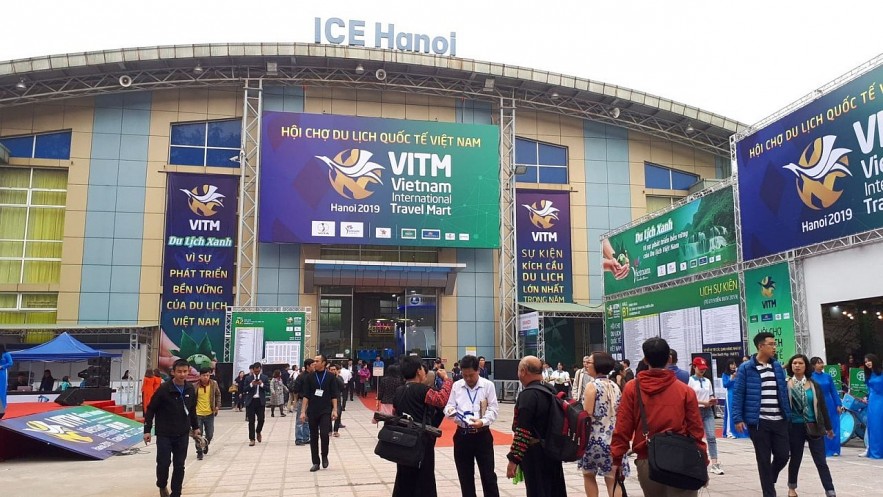 Vietnam International Travel Mart (VITM) 2022 will open new opportunities for the tourism industry. Photo: Hanoimoi
Activities, conferences and seminars to kick-start the new phase have been held in many provinces and cities, bringing new colors to Vietnam's tourism.
Tourism in Hanoi
The program "Get on Hanoi 2022" was held at Ly Thai To flower garden area, Hoan Kiem district, on March 25. This is a program in response to the reopening of tourism, welcoming international tourists to the capital Hanoi.
The "Colorful Hanoi" Balloon Festival will take place at Long Bien Longan Garden, along the Red River, at the foot of Vinh Tuy Bridge, from March 25-27. The festival has a series of new tourism products with the special highlight of a "Flying experience with hot air balloons to see Hanoi from above".
In 2022, Hanoi will strive to welcome and serve over 10 million visitors, including over 1.2 million international visitors.
From March 31 to April 3, the Vietnam Tourism Association will organize the Vietnam International Travel Mart (VITM) 2022 with the theme New Normal - New Opportunities for Vietnam Tourism.
After a two-year delay due to the pandemic, the event will have the participation of businesses, management agencies, and tourism agencies from 52 provinces and cities nationwide, six countries and territories with about 320 stalls.
In southern provinces
The conference to carry out the plan for 2022 and the cooperation program for tourism development in Ho Chi Minh City, 13 provinces and cities of the Mekong Delta were also held after the official good news about opening to tourism.
According to the HCM City's Department of Tourism Director, Nguyen Thi Anh Hoa, a program of association and cooperation in tourism development in Ho Chi Minh City, provinces and cities in the Mekong Delta are always appreciated. They are in the key programs of business development, innovative start-ups and key product development of the city.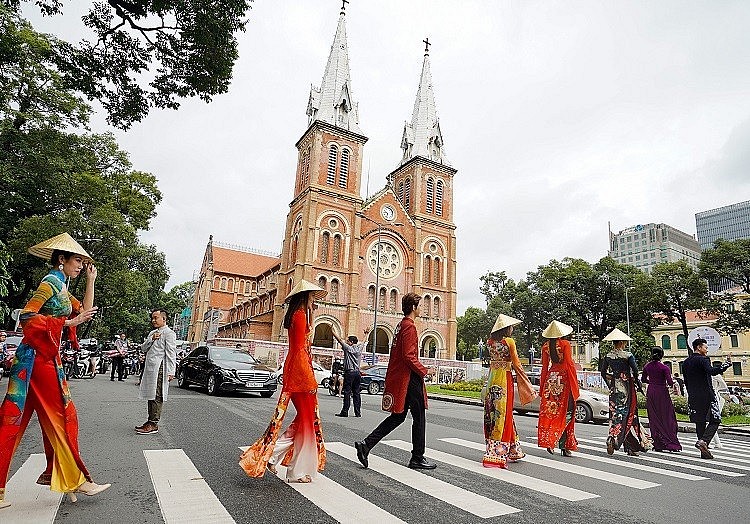 The "Ho Chi Minh City " program welcomes you" from March 15 to September 15. Photo: VNA
Determined to be the tourist gateway to the South, Ho Chi Minh City focuses on products to attract tourists from other provinces and cities to experience associated tourism programs, from the city to the delta.
With solutions to attract international tourists in 2022, the city has carried out the "Ho Chi Minh City welcomes you" program from March 15 to September 15. Through this program, all businesses and services have a gift for tourists when using the service.
Creativity to attract customers
After nearly a year of shutting down due to the pandemic, Sun World Ba Na Hills Resort in Da Nang had carefully prepared and made an excellent investment for the new phase when it stopped welcoming guests.
Currently, the resort is investing in upgrading and expanding many items such as cable cars, mountain train line 2, 5D cinema and two Airship cinemas. The resort expects a comprehensive breakthrough in the coming years.
In Quang Binh, Oxalis Company also resumed operation after the pandemic with a tour to explore the deep forest of Hang Ba through the road under the thousands-year-old ancient forest in the Phong Nha-Ke Bang National Park area.
Visitors will discover the habitat of many endemic, rare and protected wildlife species in Phong Nha-Ke Bang National Park.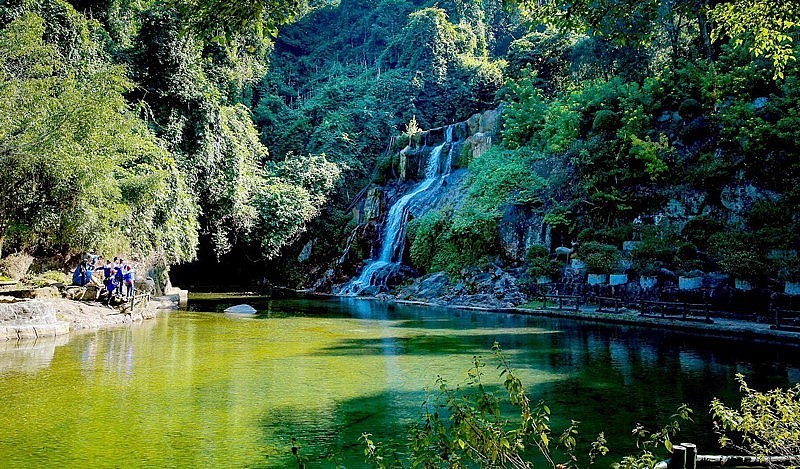 Ao Vua tourist area is the leading site of Ba Vi Tourism Festival 2022.
"Green Destination"
As one of the localities with strengths in tourism, Quang Ninh province is carrying out a communication campaign to restart domestic tourism with the theme: "Quang Ninh tourism-safe-friendly-attractive."
Pham Ngoc Thuy, Director of the provincial Department of Tourism, said that the province would build a website Live fully in Ha Long-Quang Ninh to serve domestic and international media campaigns.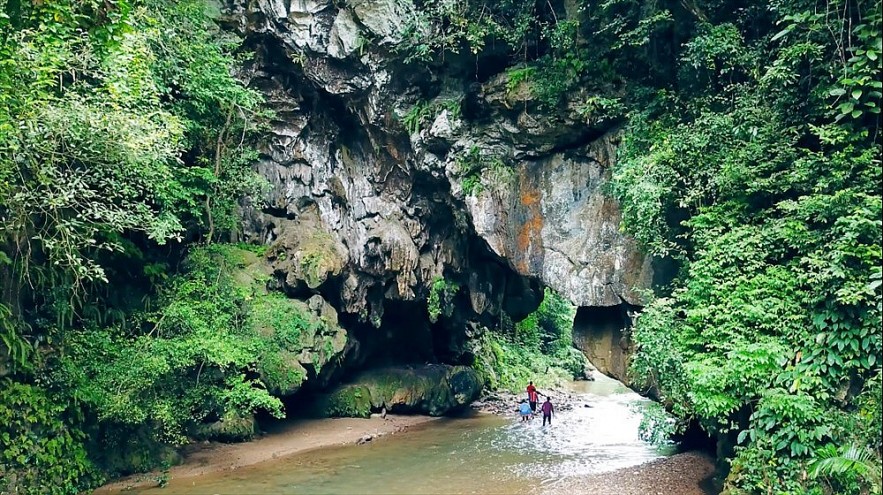 Photo: dulich.laodong.vn
The province will make attractive promotional video clips with the theme of Quang Ninh in four seasons to broadcast on channels such as S Vietnam, VTV Travel and social networking platforms.
Quang Nam province also focuses on the National Tourism Year 2022 - "Quang Nam-A green tourism destination".
With the preparation and innovation, the 2022 National Tourism Year in Quang Nam is a golden opportunity for the tourism industry to recover. It is also an opportunity to continue to introduce the image of Vietnam and Quang Nam, particularly to domestic and international tourists.