VinaCapital Chief Economist: Will Vietnam Gain 'Miracle' Development After Covid?
According to VinaCapital Chief Economist, Covid-19 will not leave a big scar on Vietnam like some other emerging markets as forecasted by the World Bank. In contrast, Vietnam has certain conditions for a strong recovery when it reaches the new normal.
Reports by the World Bank and some other international organizations say Covid-19 will leave a long-term injury, leading to a reduction in the growth prospects of some in emerging markets in years to come. However, Michael Kokalari, Chief Economist of VinaCapital, Vietnam said that Vietnam's GDP growth would remain positive, and businesses were gradually adapting to the current situation.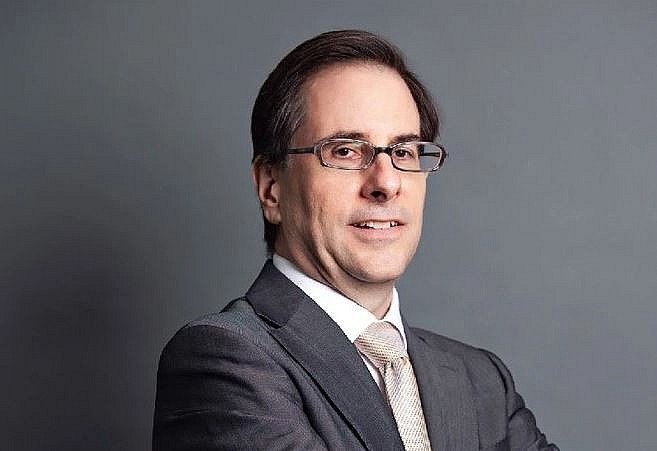 Michael Kokalari, Chief Economist of VinaCapital. (Photo: Vietnambiz)
Foreign investors have faith in the Vietnamese market
Prime Minister Pham Minh Chinh visited a phone factory and worked with Samsung Electronics Vietnam Thai Nguyen company. Samsung Vietnam's general director said that he fully believed in the pandemic prevention solutions of the Vietnamese government. He believed that the situation would soon be stable, despite the complicated current situation in Ho Chi Minh City and southern provinces.
The interests and rights of foreign investors in Vietnam are protected. As a result, the industrial production index in August 2021 fell 4.2% from the previous month, a much less severe than the 15% drop in April 2020, when Covid-19 first stroke. Moreover, northern provinces, where most Japanese and Korean electronics manufacturers are located, still recorded an increase of 10% in the industrial production index over the same period last year.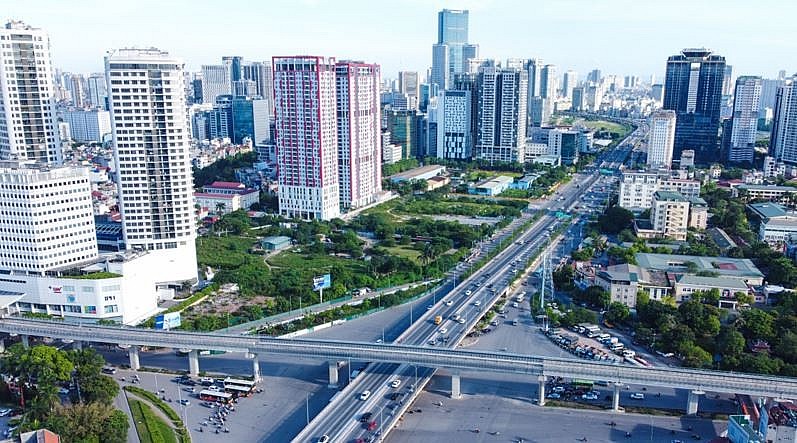 Photo: VnEconomy
Adapt to survive
Throughout history, many countries have faced great economic challenges but came back stronger after the crisis. In 1973, Japan was struck by the first oil crisis, which fueled the country's rapid economic growth over the next 15 years.
VinaCapital expects Vietnam to achieve similar results. Many economists think Covid will leave a permanent impact on emerging economies, however, in the long term, Vietnam still has potential for sustainable growth. Many businesses are improving their operations, while the policymakers are continuing to reform the country's economy.
The stock market seems to demonstrate a stronger recovery for the Vietnamese economy, as the VN-Index has rallied nearly 10% since the beginning of the current pandemic outbreak.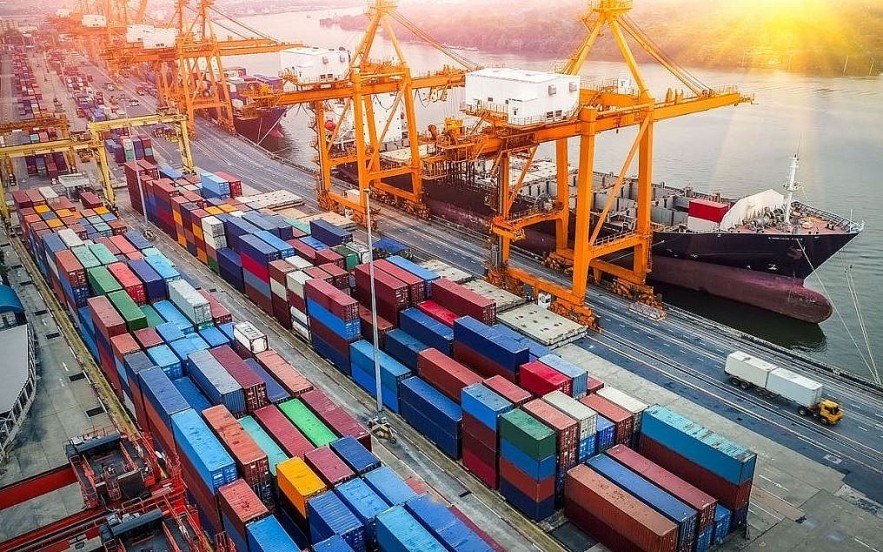 Photo: Tai nguyen & Moi truong
Examples of the Vietnamese economy's rapid adaptation
Many Vietnamese businesses have recently made great efforts in adapting to the new situation, to meet the needs of local consumers. For example, banks have started to offer more types of online services, including opening accounts, approving small loans. Bach Hoa Xanh chain in Ho Chi Minh City receives nearly 50,000 online orders per day. Some real estate companies are now offering virtual tours of their new building projects.
According to a survey by the World Bank, the percentage of Vietnamese businesses using digital platforms and social networks to sell products has increased from less than 50% in mid-2020 to nearly 75% at the beginning of this year. Vietnamese consumers have also quickly adapted to these shopping methods.
The Vietnamese government has set a target that by 2025 and by 2030, the digital economy will account for 20% and 30% of the country's GDP, respectively. The Covid-19 pandemic has been posing countless challenges to Vietnam, but it is partly promoting the development of the country's digital economy. The same situation is reported in many other countries as well.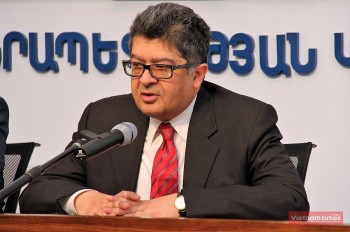 Friendship
On the occasion of the 30th anniversary of the National Day of the Republic of Armenia (September 21, 1991-September 21, 2021), in an interview with Vietnam Times, Ambassador Extraordinary and Plenipotentiary of the Republic of Armenia to Vietnam Vahram Kazhoyan said it was time for two countries to cooperate in tourism and education.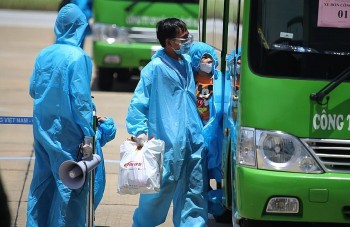 National
The country has to date logged 695,744 Covid-19 cases, ranking 47th out of 222 countries and territories worldwide in terms of infections per one million people.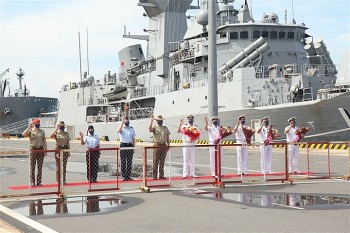 Friendship
Australian warships, amphibious assault ship HMAS Canberra, missile frigate HMAS Anzac and tanker HMAS Sirius, arrived in Vietnam as part of the Indo-Pacific Endeavour 2021.