VN ranks second among ASEAN destinations for expats
Vietnam ranks second among six rated ASEAN countries and 19th globally in HSBC's 2016 Expat Explorer league table of 45 host countries.
(VNF) - HSBC said in a news release on September 26th that the Expat Explorer survey was completed by some 26,870 expats from 190 countries through an online questionnaire in March and April 2016.
A foreign teacher at a school in Ho Chi Minh City. (Source: Internet)
The news release said Vietnam's 19th place is a "relatively good improvement" compared with last year's 25th. In Southeast Asia, the country is second to Singapore, and followed by Indonesia, Malaysia, the Philippines and Thailand.
The top three reasons why expats choose to move to Vietnam are for a new challenge (46 per cent), being sent by an employer (26 per cent) and to improve the quality of life (24 per cent).
Thirty-five per cent of expats in Vietnam agree that the country is a good place to progress their careers.
In terms of income, over a third of expats in Vietnam said they earn more than they would in their home country. Expats in Vietnam could earn USD 103,000 annually on average, which is ahead of the global amount, a quarter less than Singapore and slightly lower than Malaysia across ASEAN. Some 14 per cent of those in Vietnam earn more than USD 200,000 per year.
Globally, Singapore has topped the table of best expatriate destinations for the second year running, but Sweden is the best place for raising children, while Switzerland offers the best wages, according to an influential global survey.
As for expats' less-favored places, Brazil came in last in the overall table, while Egypt was second-last. Italy was last and Brazil second-last for economics, Egypt was last and China second-last for "experience" and South Korea was bottom of the table, narrowly underperforming Chile, when it came to family life.
League Table (based on 2016 results):
Source: expatexplorer.hsbc.com
Minh Phuong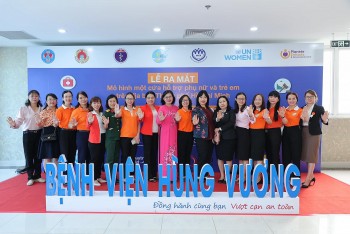 Viet's Home
What is the one-stop centre for women and children experiencing violence?