Which Countries Have Recognized Vietnam's Vaccine Passport?
Vietnam has reached an agreement on mutual recognition of vaccine passports with 19 countries around the world.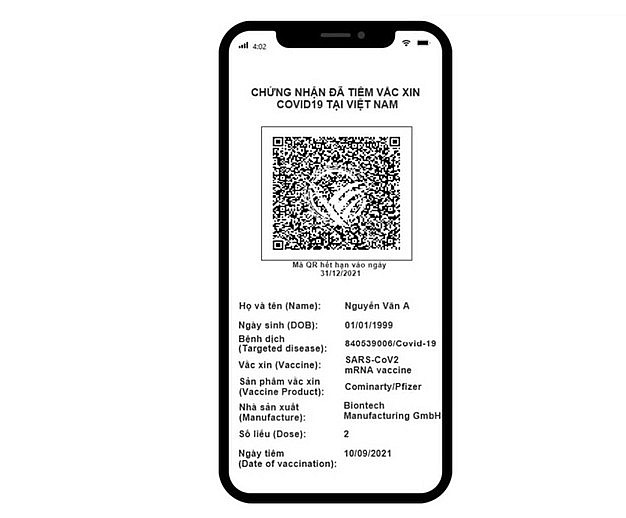 Vietnam's vaccine passport will be updated on the application. Photo: Ministry of Health
The vaccine passport is an electronic certificate of Covid-19 vaccination that is digitally signed by vaccination facilities and the Ministry of Health, based on people's Covid-19 vaccination information.
Vaccine passports are used to prove an individual's vaccination history. It is not a substitute for other valid entry and exit documents such as passports, visas, travel documents, temporary residence cards, or permanent residence cards.
Vaccine passports create favorable conditions for workers, experts, and investors to travel and work between countries around the world that have recognized each other's vaccine passports. This is also a solution being applied by many countries around the world to open up their economies and bring socio-economic activities back to a new normal.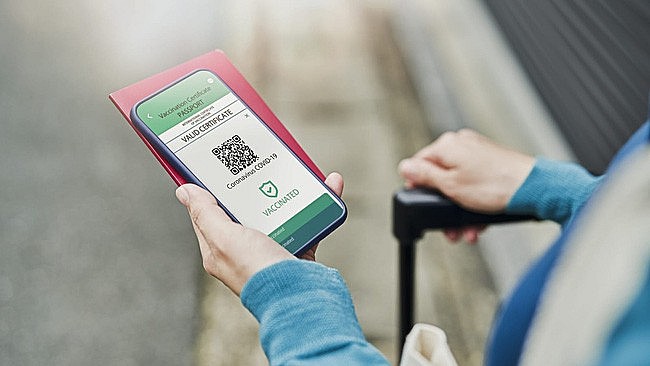 Photo: VTV
Vietnam's vaccine passport, uses standards issued by the World Health Organization (WHO) and the European Union (EU), which are being used in 62 countries. More countries will use it in the near future.
As of April 7, Vietnam has reached an agreement on mutual recognition of vaccine passports with 19 countries, including Japan, USA, UK, Australia, India, Belarus, Cambodia, Philippines, Palestine, Maldives, New Zealand, Sri Lanka, Egypt, Turkey , Singapore, Saint Lucia, Korea, Iran and Malaysia.
Holders of vaccine passports from these countries entering Vietnam and from Vietnam to these countries may apply the same medical measures as those who have been vaccinated in their home country.
The Ministry of Health said that the validity of the vaccine passport is the validity of the QR code within 12 months from the date the Ministry of Health signed the certification. When the QR code expires, people will be notified and automatically generate a new QR code to use. This is a technical solution to ensure safety and security of information.
How to get a passport vaccine?
The Ministry of Health said that people who has been vaccinated and have their data updated on the system, authenticated with the information of the national population database, will be issued a vaccine passport without having to do any procedures.
The electronic vaccine passport is displayed on the "Vaccine passport" and PC-COVID applications, or on the website that the Ministry of Health is developing. It will be announced in the near future.
In addition, the Ministry of Health has written to request the Ministry of Public Security to add the function to display the vaccine passport on the VNEID application.