Who is Kayleigh McEnany - White House's new press secretary?
Keylaigh McEnany, who became the fourth press secretary during the days of US President Donald Trump's administration, made her debut at the first formal White House press briefing in over a year on Friday.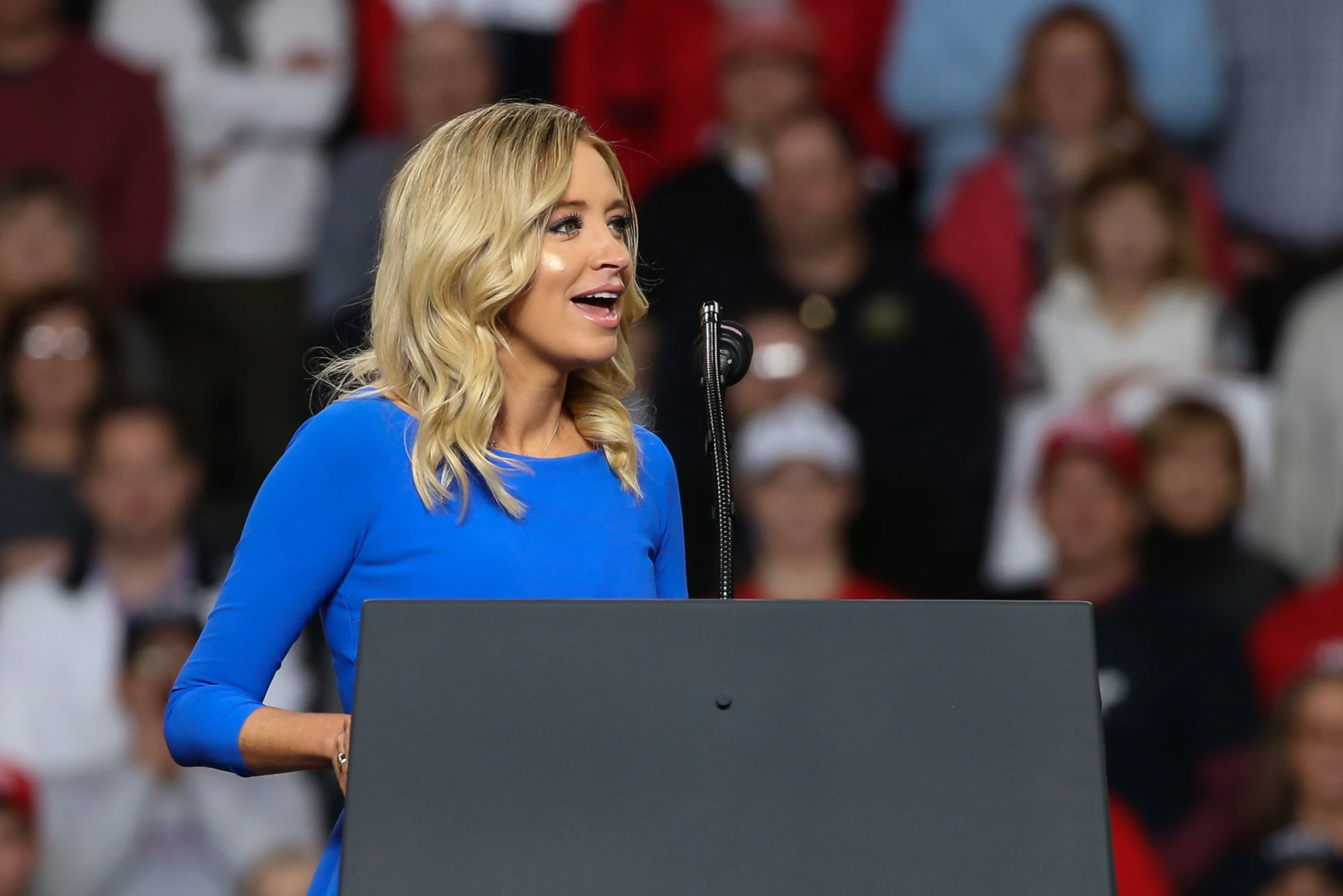 Kayleigh McEnany's appointment as President Trump's press secretary is the latest shake-up in a communications office that has seen almost constant turnover since 2017.Credit...Scott W. Grau/Icon Sportswire, via Getty Images.
McEnany, who joined the White House last month, took the stage before the president began the practice of holding his own daily briefings because of the coronavirus, according to ABC News.
According to Washington Post, the White House press secretary faced a number of questions during her afternoon briefing on Friday at the White House. Among them were questions about the ongoing coronavirus pandemic, China, Georgia's reopening, and so on. One question, however, hovered above all the others:
"Will you pledge never to lie to us from that podium?" asked Jill Colvin, a White House reporter for the Associated Press.
Response from McEnany: "I will never lie to you. You have my word on that."
While NPR.org describes the press room, known for its iconic royal blue chairs, looked a bit different for McEnany than it did for her predecessors. McEnany had been seen in the press briefing room on Thursday and was asked whether she would resume the briefing tradition. "Never say never," she replied.
The 31-year-old national spokesperson for Trump's 2020 reelection campaign follows in the footsteps of Sean Spicer, Sarah Huckabee Sanders, and Stephanie Grisham, never held a briefing during her entire nine-month tenure and will be returning to the East Wing as first lady Melania Trump's chief of staff.
Ms. McEnany is skilled at furthering the president's message on cable television. Soon after her graduation from Harvard Law School in 2016, she was contributing on CNN.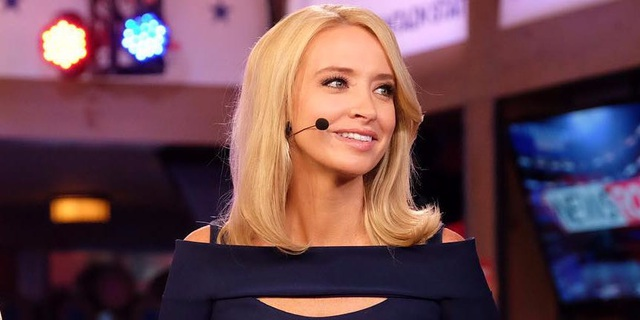 Kayleigh McEnany (Photo: Instagram).
NY Times reported that in summer of the next year, she was named Republican National Committee spokeswoman, and joined the Trump campaign as national press secretary in 2019. Along the way, she has been a vocal defender of Mr. Trump on television — the main role the president has long believed the press secretary should play, according to current and former advisers.
McEnany has also previously worked as a spokeswoman for the Republican National Committee and in 2018 published a book on the movement behind Mr Trump's 2016 election win, said the BBC report.
Passion with press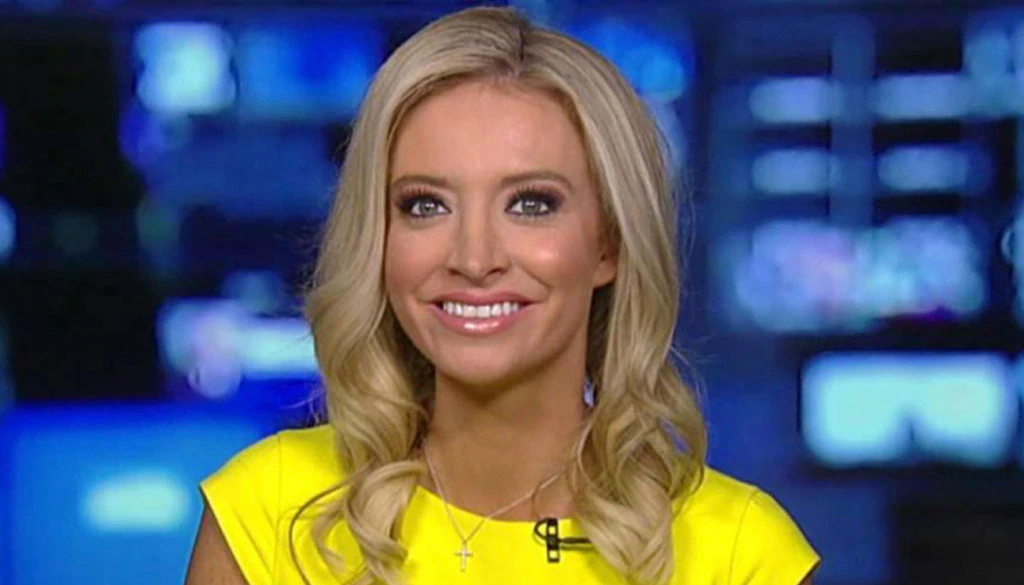 Kayleigh McEnany has long been Trump's defender on air.
She grew up in Tampa, Fla., the eldest child of a successful roofing contractor. A 2005 photograph in The Tampa Bay Times documented an early encounter with network news, Ms. McEnany huddling up to an ABC microphone with fellow cheerleaders from Academy of the Holy Names Catholic high school. "We know we're a part of something special," she said in the accompanying article, CNN reported.
She graduated from Georgetown University's foreign service school in 2010, entered the University of Miami Law School and transferred into Harvard from there, graduating in 2016. After college, Ms. McEnany worked for three years as a production assistant for Mike Huckabee, who had a show on Fox News, while trying to position herself as center-right pundit.
"She's a meticulous researcher," Mr. Huckabee said in an interview. "She's extraordinarily prepared."
McEnany is one of the youngest press secretaries to hold the role. Dee Dee Myers, who served in the Clinton administration, was also 31 when she stepped into the job, but Ron Ziegler was just 29 when he held the title in the Nixon administration.
"Never feel like you're too young to ask for something," McEnany told the Georgetown University podcast. "You might just get an opportunity if you knock on that door hard enough."
McEnany underwent a preventative double mastectomy in 2018 after learning she carried the BRCA-2 genetic mutation that put her at risk for breast cancer, something she's spoken about publicly since.
"My post-mastectomy life is not one embattled but emboldened. I live free of fear and full of hope," she said, one year after her surgery.
She is married to Tampa Bay Rays pitcher Sean Gilmartin and the two welcomed a daughter, Blake, in November.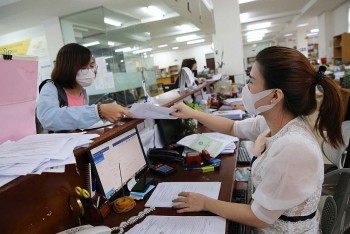 Economy
Vietnam Business & Weather Briefing (May 25): On the morning of May 25, SJC 9999 gold's price stayed at the same level as last week.