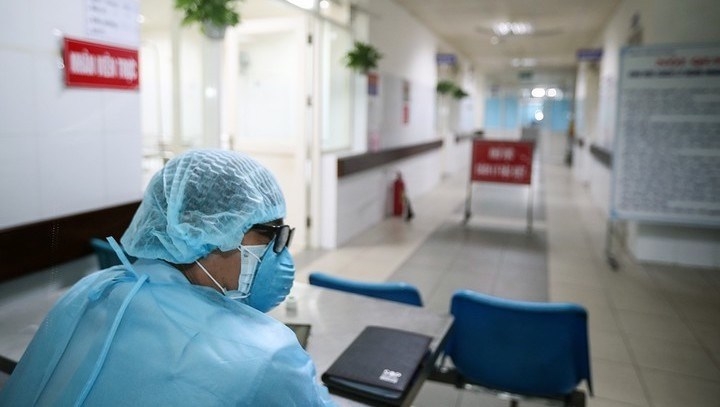 No new infection is reported in Vietnam in the past 24 hours (Photo: Vietnam Insider)
Coronavirus today update: Nearly 200,000 people have died due to the pandemic, with nearly 2.9 million infected globally, out of whom almost 820,000 have recovered.
Coronavirus today update: The World Health Organization's chief Tedros Adhanom Ghebreyesus said the agency is teaming up with countries and partners worldwide to accelerate work on drugs and a vaccine for COVID-19, the disease caused by the coronavirus. Noticeably absent: The United States, which is the hardest hist country in the world.
'No evidence' yet that recovered COVID-19 patients and those have antibodies cannot be reinfected, WHO said Saturday.
In a statement, the United Nations agency warned against issuing "immunity passports" or "risk-free certificates" to people who have been infected, saying the practice may actually increase the risk of spread as they may ignore standard advice.
The WHO said it continued to review the evidence on antibody responses to the virus, which emerged in the central Chinese city of Wuhan late last year, CNA reported.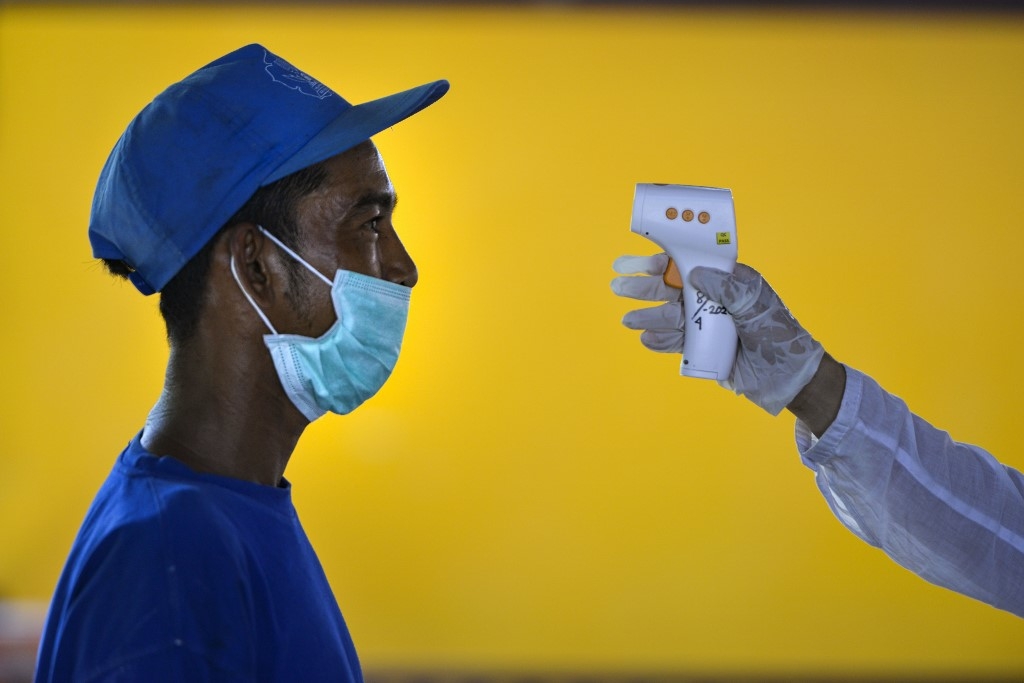 'No evidence' you can't get the coronavirus twice, WHO says (Photo: AFP)
Coronavirus today update: Vietnam records no new infection Sunday morning, keeping national counts at 270.
With no new COVID-19 patient confirmed Sunday morning, Vietnam's cumulative cases stand at 270. Only 40 active patients remain, which excludes six relapse cases, including one who has left Vietnam, the Health Ministry confirmed.
Nearly 55,000 people are quarantined in the country – 280 in hospitals specialized for Covid-19 treatment, over 7,000 at centralized facilities and the rest at home.
As of last Friday morning, Vietnam had gone eight straight days clear of new infections, but the evening saw two new cases confirmed - both students studying in Japan who returned Vietnam on April 22 and are now under treatment at the National Hospital of Tropical Diseases in Hanoi.
Deputy Health Minister Nguyen Thanh Long said at a meeting Saturday he was concerned that if a second Covid-19 wave hits the country, Vietnam's healthcare system will face many difficulties.
He said that while Vietnam has had very few new cases, there could be people carrying the virus. Many recorded infection cases had no clinical symptoms, he noted, adding: "These cases are easy to be ignored during screening."
Vietnam has been organizing special flights to repatriate thousands of its stranded citizens abroad amid worldwide travel restrictions, VNE reported.
Coronavirus today update: The US has surpassed the grim milestone of 1,000,000 infections.
Meanwhile, its death tally is over 55,000 victims.
New York City fields spike in disinfectant ingestion after Trump comments
An unusually high number of New Yorkers contacted city health authorities over fears that they had ingested bleach or other household cleaners in the 18 hours that followed President Trump's bogus claim that injecting such products could cure coronavirus, the Daily News has learned.
The Poison Control Center, a subagency of the city's Health Department, managed a total of 30 cases of possible exposure to disinfectants between 9 p.m. Thursday and 3 p.m. Friday, adding that none of the people who reached out died or required hospitalization a spokesman told New York Daily News.
Coronavirus live update: Trial for potential coronavirus drug remdesivir running ahead of schedule, capable of completed mid-May.
US-based doctors have been rushing to enroll patients in the trial after anecdotal evidence showed the drug might be effective at treating the novel coronavirus, study chief Dr. Andre Kalil told Reuters.
Houston Methodist Hospital has treated 41 coronavirus patients with the drugs, with many later being sent home are symptoms subsided.
Remdesivir is one of many experimental drugs, which researchers are testing in the hopes that it might prove effective against COVID-19. Several critically ill patients in New York City were able to be taken off ventilators after treatment with another drug, leronlimab.
There is currently no vaccine or FDA-approved treatment for the deadly virus which has now killed more than 50,000 people in the United States, according to New York Post.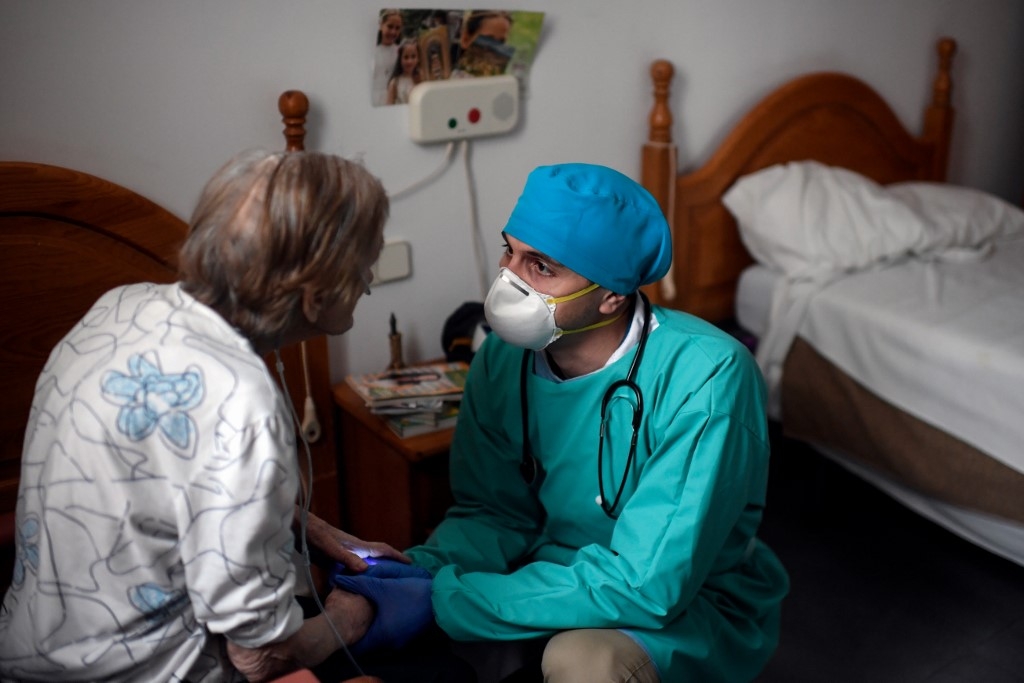 (Photo: The Local)
Coronavirus today update: The UK passes milestone of 20,000 coronavirus hospital deaths
The death toll reached 20,319 early Sunday after 813 new hospital deaths were recorded in the UK.
The Department of Health and Social Care said: "As of late 25 April, of those hospitalized in the UK who tested positive for coronavirus, 20,319 have sadly died."
Britain has the fifth-highest official coronavirus death toll in the world, after the US, Italy, Spain and France.
The total number of fatalities is likely to be much higher, largely because deaths in care homes are not included in the government's daily update on direct fatalities.
The Office for National Statistics (ONS) calculated that deaths in care homes for week 15 of 2020, between 3-10 April, are more than double compared with the five-year average, The Guardian reported.
The death toll from the new coronavirus in hospitals across the United Kingdom has risen above 20,000 after English hospitals recorded 711 deaths in 24 hours, taking the previous day's UK death toll of 19,506 over the grim milestone.
Coronavirus today update: Spain's death toll rises to 22,902
Spain's coronavirus death toll has risen to 22,902 up from 22,524 the day before, media outlets, including El Pais and El Mundo, reported.
The number of daily fatalities was 378, a slight increase on Friday's 367, which was the lowest figure recorded in the past month.
The overall number of coronavirus cases rose to 223,759 from 219,764 the day before.
Coronavirus today update: Hundreds Protest Against Lockdown at Polish-German Border
Reuters reported hundreds of people who live in Poland and work in Germany protested on Friday evening in the southwestern Polish border town of Zgorzelec against a mandatory coronavirus quarantine for those who cross the border.
Poland was one of the first European Union states to close borders due to the outbreak of the new coronavirus. It also imposed a mandatory two-week lockdown for those who enter its territory - a major jolt for those who live their lives in between two EU states.
The protest was staged on a footbridge connecting Zgorzelec and the German town of Gorlitz, which functioned as one town before the borders were closed.
"I've been trapped at home for six weeks, can't cross the border, go to work. I can't go back to my students," said Mirella Binkiewicz, a teacher living in Zgorzelec and working in Gorlitz.
Around 300 people gathered at the Polish side and some 100 at the German, some wearing face masks. The two groups were separated by a provisional metal fence that has been erected in the middle of the bridge to prevent people from crossing the border.
"Let us work, let us home," said one banner carried by the protesters in Poland. Some of them also chanted the Polish national anthem and others hummed the EU anthem, the Ode to Joy, Reuters reported.

The number of new coronavirus cases in Russia has risen by 5,966 over the past 24 hours, bringing its nationwide tally to 74,588, the country's coronavirus crisis response center said.
Coronavirus today update: Russia reports 5,966 new cases in past 24 hours
It also reported 66 new deaths from COVID-19, the disease caused by the coronavirus, bringing the total death toll in Russia to 681.
The number of coronavirus cases in Russia began rising sharply this month, although it had reported far fewer infections than many western European countries in the early stages of the outbreak, with Moskva being the hardest-hit region.
Russia now ranks 10 on the world list.
Coronavirus live update: China reports no coronavirus deaths for 10th straight day
Accordingly, death toll stably stands at 4,632. Meanwhile, with 12 new infections, most of which are imported, the country's cumulative infection has risen to 82,816.
Currently, there are 838 people still hospitalized with COVID-19 in China. Another 1000 are in isolation and are being monitored as either suspected cases or having tested positive for the virus while asymptomatic, according to New York Post.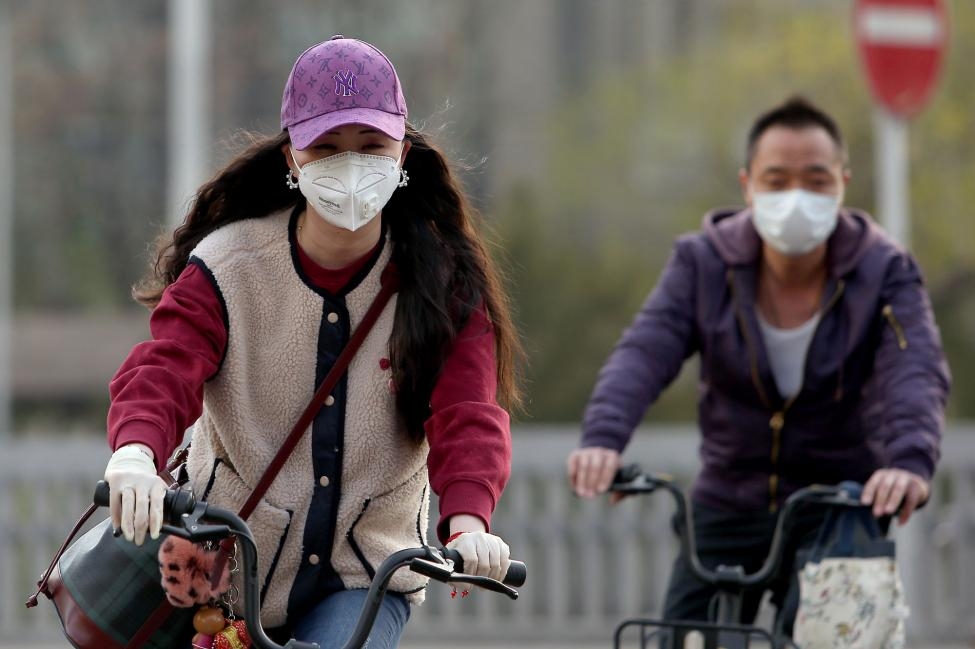 No death reported in China in the past 10 days (Photo: News18.com)
Meanwhile, the country's first wave of coronavirus cases may have been four times bigger than originally reported, according to a Hong Kong study.
Coronavirus today update: ASEAN countries have 38,000 patients in total over 1,381 deaths.
With 31 new deaths, Indonesia reports the highest one-day fatality rise in the region Saturday, raising death tally to 477.
The world's fourth most populous country has been hit hard by the virus, with the highest number of deaths in Asia outside of China.
US President Donald Trump announced on Friday he would be sending ventilators and unspecified help to Indonesia at the request of President Joko Widodo.
Meanwhile, on April 25 late evening, South East Asia reports 7 out of 11 countries to have no death within 24 hours, except for Indonesia, the Philippines, Malaysia, Thailand with 31, 17, 2, 1 respectively.
Regarding new infections, 4 countries confirmed no new infections on April 26, namely Brunei, Vietnam Campuchia, Lao. Brunei has no new case for 10 consecutive days.
However, on the other end of the spectrum, Singapore has 618 new cases – highest in the region even though there's a slight reduction compared to the day before, raising cumulative infections to 12,693. Indonesia reports 396 new coronavirus infections, total infection stands at 8,607. With an addition of 102 cases on April 26, the Philippines ranks third in the list, with total infections only some 500 less than Indonesia's.
Malaysia, Thailand, Myanmar, Timor-Leste have 51, 53, 5 new cases in respective order.
Jasmine Le