Why new Japanese PM Suga opts Vietnam and Indonesia for his first trip abroad?
Instead of opting for US like many previous Japanese leaders, New Japanese Prime Minister Yoshihide Suga chooses Vietnam and Indonesia for his first overseas trip since assuming office.
Prime Minister Yoshihide Suga is drawing up plans to make Vietnam and Indonesia his first overseas forays as the leader of Japan, with visits in mid-October designed to reinforce Tokyo's economic and security ties with two of its closest allies in Southeast Asia.
National broadcaster NHK reported that Japan is already in consultations with the two governments and that Suga, who assumed office on September 16, will meet his Vietnamese counterpart, Nguyen Xuan Phuc, and Indonesian President Joko Widodo.
Given the broader economic and security concerns of the region, some had anticipated that Suga might opt to follow in the footsteps of many previous Japanese leaders, using his symbolic first foreign trip to travel to Washington and reiterate the importance of a trans-Pacific alliance that dates back to 1945.
That Suga has opted for two countries in Southeast Asia underlines their importance in his regional strategy, but also indicates a desire to distance Japan from the political squabbles that are erupting in the run-up to the US presidential election next month, according to Julian Ryall (SCMP).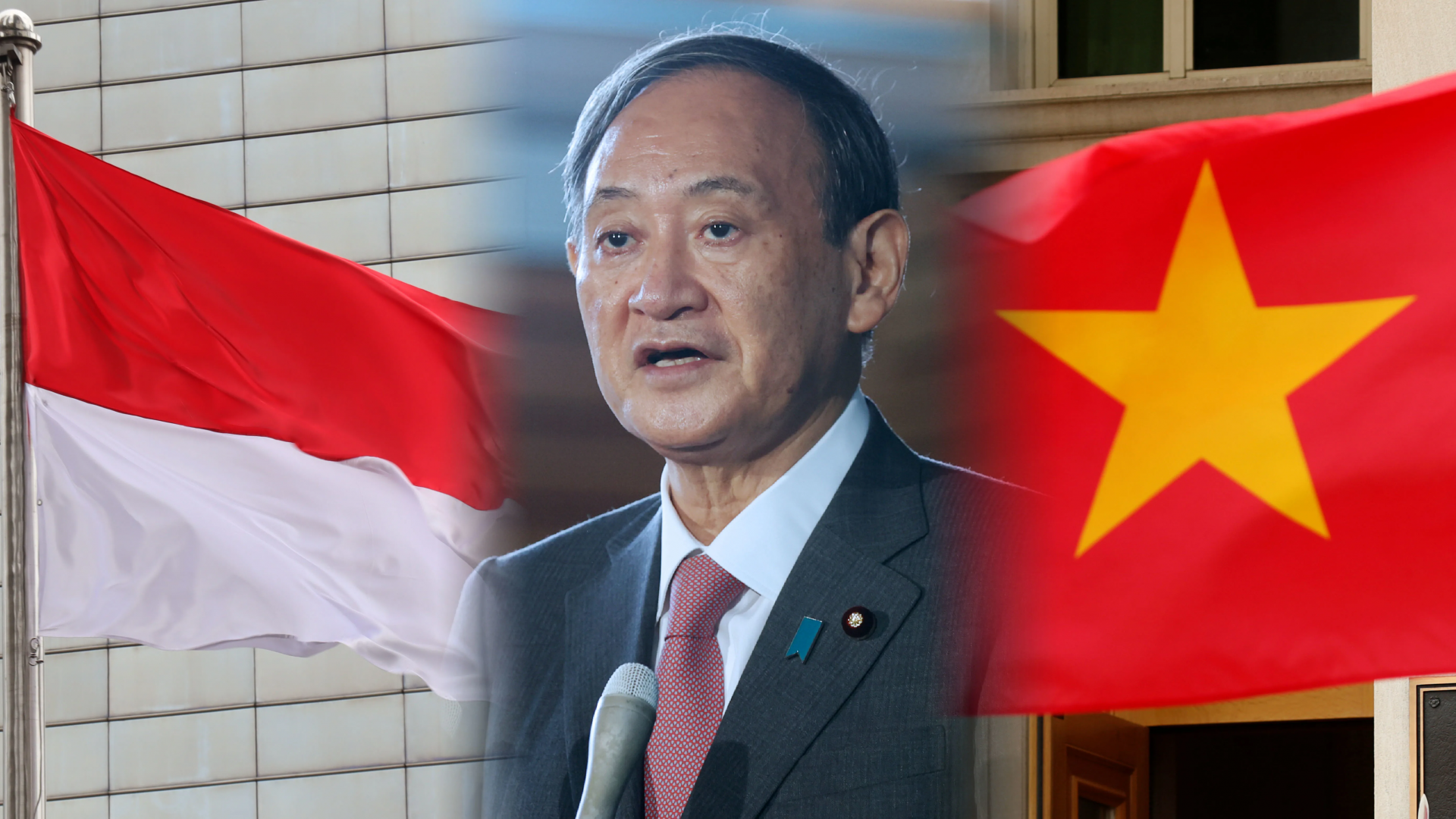 Suga plans to visit Vietnam and Indonesia in mid-October in his first overseas trip since taking office.
Photos by Reuters and Nikkei
Formerly the chief cabinet secretary, where he focused largely on domestic matters under his predecessor, Shinzo Abe, Suga has limited experience in international relations. Analysts say Vietnam and Indonesia are "straightforward" destinations for his first overseas trip as prime minister.
They also point out that Abe visited Vietnam on his first foreign trip upon the start of his second administration, and that Suga appears to be following closely in his predecessor's footsteps on foreign policy.
"These are two countries that Japan sees as sharing its concerns about China and sharing support for Japan's vision of a 'free and open Indo-Pacific'," said Jeff Kingston, director of Asian studies at the Tokyo campus of Temple University.
Kingston said Suga would get a warm reception in both countries, and pointed out that Japan has provided significant amounts of aid to develop infrastructure in Indonesia, including on a new high-speed rail link between the capital, Jakarta, and Surabaya in East Java.
Railway projects have been in headlines in Indonesia in recent months after a line being constructed from Jakarta to Bandung by a consortium of Chinese rail companies fell behind schedule and accrued significant cost overruns. It was meant to be operational in 2019 but that has now been put back to 2021.
The Indonesian government, which had initially rejected Tokyo's proposal on the Jakarta-to-Surabaya line in favor of the rival bid put forward by Beijing, eventually turned back to Japan to helm the project.
Much has been made in local media about the growing negative sentiment towards the China-led Bandung-to Jakarta rail project, including over the use of laborers brought in from China instead of local workers, the potential debt trap, and environmental issues.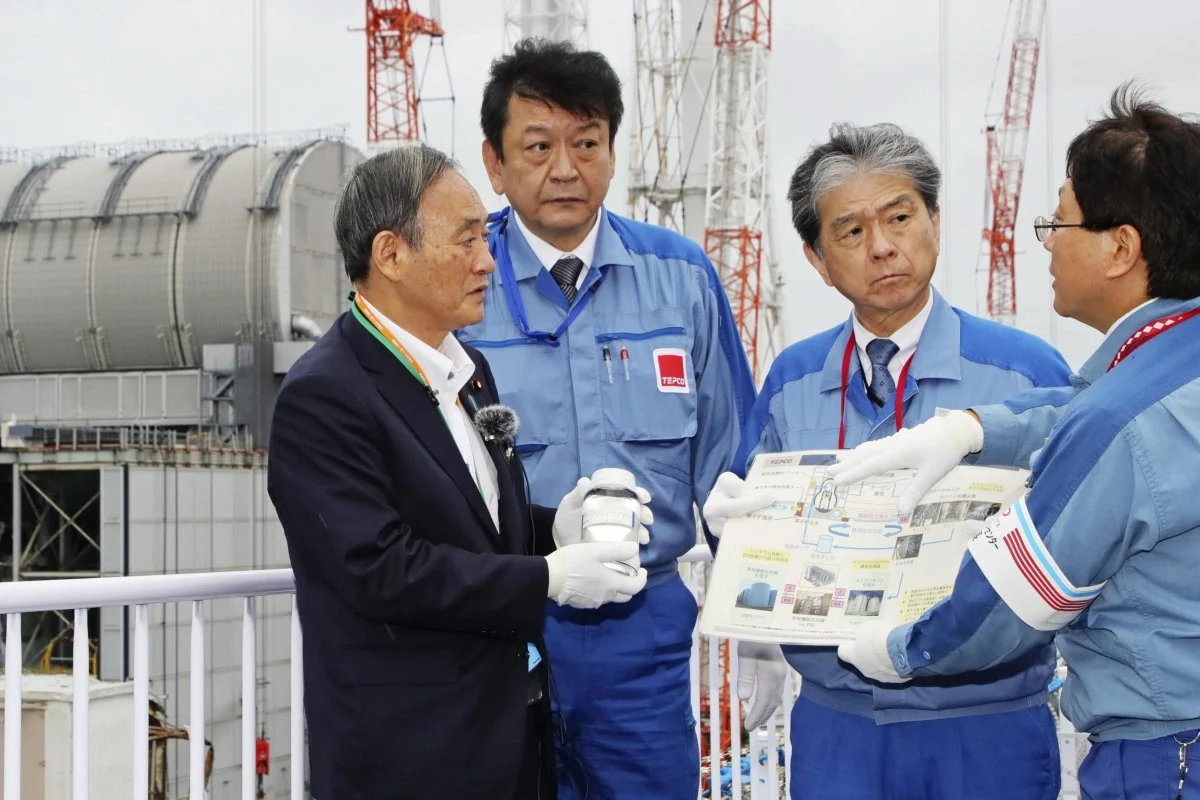 Yoshihide Suga, left, on his first official domestic visit to the disaster-stricken Fukushima Daiichi nuclear power plant last month. Photo: Kyodo
Abe went out of his way to make Vietnam a key component of his regional foreign policy, signing the Japan-Vietnam Economic Partnership in 2006 and gradually upgrading that into a broader strategic alliance.
From 2014 to 2018, Japan granted around US$280 million in aid to assist infrastructure development, human resources management, and environmental and governance practices in Vietnam, making Tokyo the nation's largest ODA donor. Tokyo announced a US$348 million deal in August under which it will construct six new patrol vessels for Vietnam's coastguard.
Vietnam has become a priority destination for direct investment under Japan's Partnership for Quality Infrastructure Initiative – which makes an appealing alternative to China's loans.
Suga is clearly keen to build on the already firm foundations of both these relationships.
Go Ito, a professor of international relations at Meiji University in Tokyo, believes Suga will use the trip to step out of Abe's shadow.
"Suga is lacking in a lot of color in his policies so this will be a chance to show these countries, and others, what he is like," he said. "Abe was very outgoing in his approach to foreign affairs but also very conservative in his policies, so Suga can show that he is pursuing a different path and that he wants to make a major contribution to Southeast Asia."
He also played down the significance of Suga not choosing to travel to the United States for his first diplomatic mission.
"The US is in the midst of an election battle and that will last for the next month, so while it was important for him to go overseas early on in his administration, it was wise not to go to Washington," he said.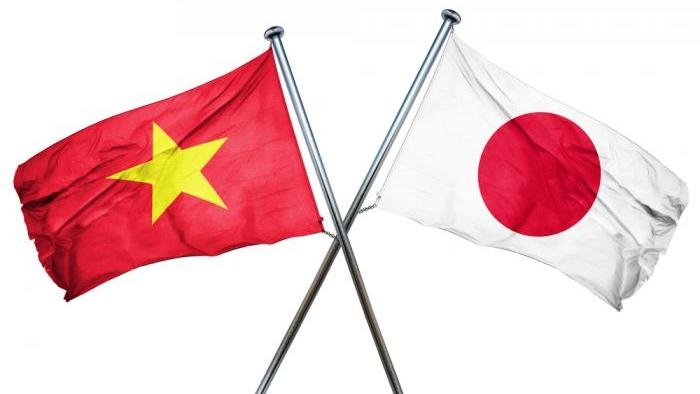 Prime Minister Yoshihide Suga is expected to hold talks with his Vietnamese counterpart Nguyen Xuan Phuc.
Japan would have been concerned about getting dragged into domestic US politics and Suga potentially being put on the spot in public on the question, for example, of Tokyo paying more for the US troops that are stationed here. President Donald Trump has made it clear that he expects America's allies to pay more for the security the US provides. Washington is already locked in an acrimonious battle with South Korea on the issue, and Japan fears it could be next if Trump wins a second term.
Suga has spoken to Trump on the phone, as well as a number of other world leaders, including China's Xi Jinping, Vladimir Putin of Russia, British Prime Minister Boris Johnson, and President Emmanuel Macron of France, but the government has opted against Suga traveling to Europe early in his administration, in part due to concerns over the coronavirus pandemic and the need for him and his immediate staff to isolate on their return to Japan.