Why U.S is threatening to delist Chinese companies, Chinese stocks slump
Big Chinese stocks could face being delisted from U.S Stock Exchange if they refuse let U.S. regulators see their financial audits. Alibaba Group Holding Ltd. and Baidu Inc. are among Chinese companies listed in the U.S. whose audit firms aren't complying with the demand.
Chinese tech stocks slump as U.S. SEC begins rollout of law aimed at delisting
Major dual-listed Chinese technology shares trading in Hong Kong were hammered on Thursday amid fears that some companies could be de-listed in the U.S.
Hong Kong shares of U.S.-listed Chinese tech stocks fell sharply. Alibaba was down over 4% at 1:04 p.m. Hong Kong time, Baidu tanked over 8%, JD.com fell over 4% and NetEase was nearly 3% lower, according to CNBC News.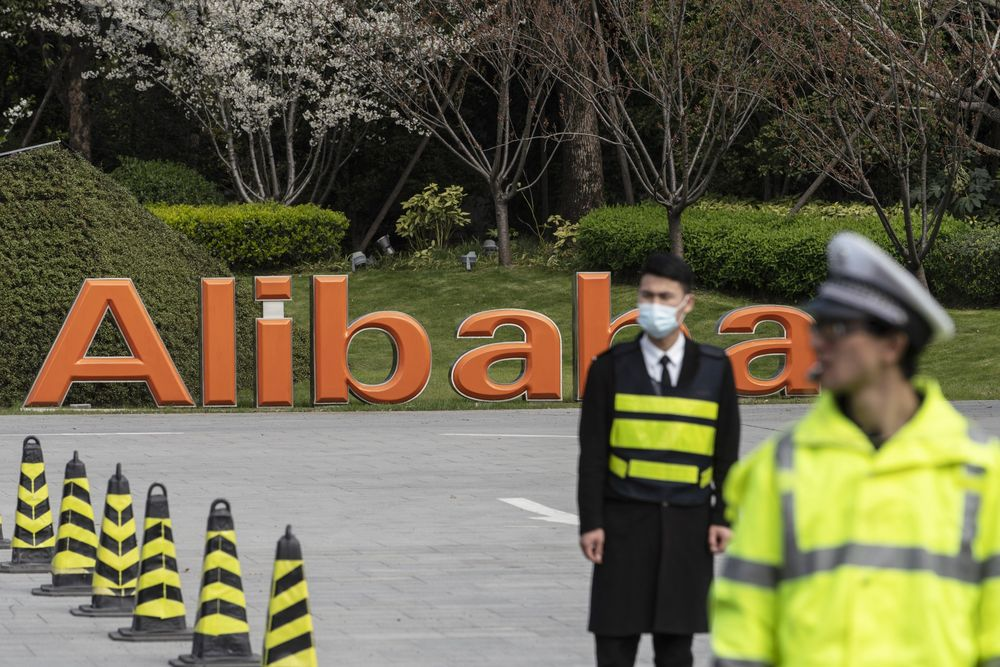 Alibaba Group Holdings headquarters in Hangzhou, China, on on March. 24. Photographer: Qilai Shen/Bloomberg
It comes one day after the U.S. Securities and Exchange Commission (SEC) adopted a law called the Holding Foreign Companies Accountable Act, which was passed by the administration of former President Donald Trump.
Certain companies identified by the SEC will require auditing by a U.S. watchdog. These companies will be required to submit certain documents to establish that they are not owned or controlled by a governmental entity in a foreign jurisdiction.
Chinese companies will have to name each board member who is a Chinese Communist Party official, the SEC said Wednesday.
The U.S. regulator could stop the trading of securities that fall foul of its rules.
China's Foreign Ministry said the SEC decision would hurt the reputation of U.S. capital markets.
"It is clearly discriminatory against Chinese companies, it is wanton political suppression of Chinese companies listed in the US," spokeswoman Hua Chunying said Thursday.
"It deprives the U.S. public and investors in sharing in Chinese businesses' growth. It will harm the U.S.'s position as a capital market.
"We urge the U.S. to stop politicizing security regulation, stop discriminating practices against Chinese companies, and provide a fair just and non discriminatory business environment for all businesses listed in the U.S."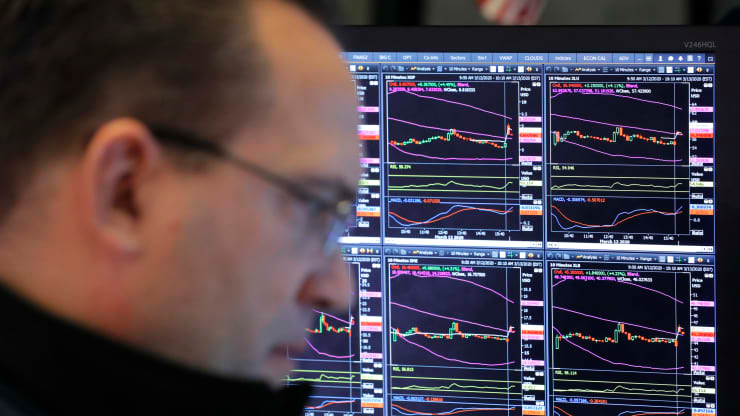 A trader works on the floor of the New York Stock Exchange (NYSE) after the opening bell of the trading session in New York, U.S., March 13, 2020. Lucas Jackson | Reuters
In Hong Kong, the news prompted a sharp sell-off of the U.S.-listed Chinese companies which have also listed on the city's exchange in the past two years.
Baidu Inc shares - which debuted on Tuesday - closed down 9.65% Thursday, Alibaba Group Holding Ltd slipped 3.9%, JD.Com Inc fell 3.57% and Netease Inc was down 2.25%.
The falls came as the broader Hong Kong Hang Seng Index dropped 0.07% and a 1.2% fall in the Hang Seng Tech Index. The tech index has fallen 11.3% in March, Reuters reported.
"A lot of investors thought the U.S. and the Biden administration would be more amicable towards China and things would be easier, but this news shows that it is going to be just as tough," Wealthy Securities Managing Director Louis Tse said.
DailyFX strategist Margaret Yang said the Chinese-listed stocks were also under pressure after it was reported that China was considering creating a state-backed joint venture with domestic tech firms to oversee user data they collect.
"The latter probably marks a further tightening of government control over the technology sector," she said.
But shares in Hong Kong Exchanges and Clearing Ltd, operator of the city's stock exchange, rose 3.35% which Kingston Securities director Dickie Wong said was the result of investors expecting more homecoming listings from China's U.S.-listed stocks.
Why U.S threatens to delist Chinese companies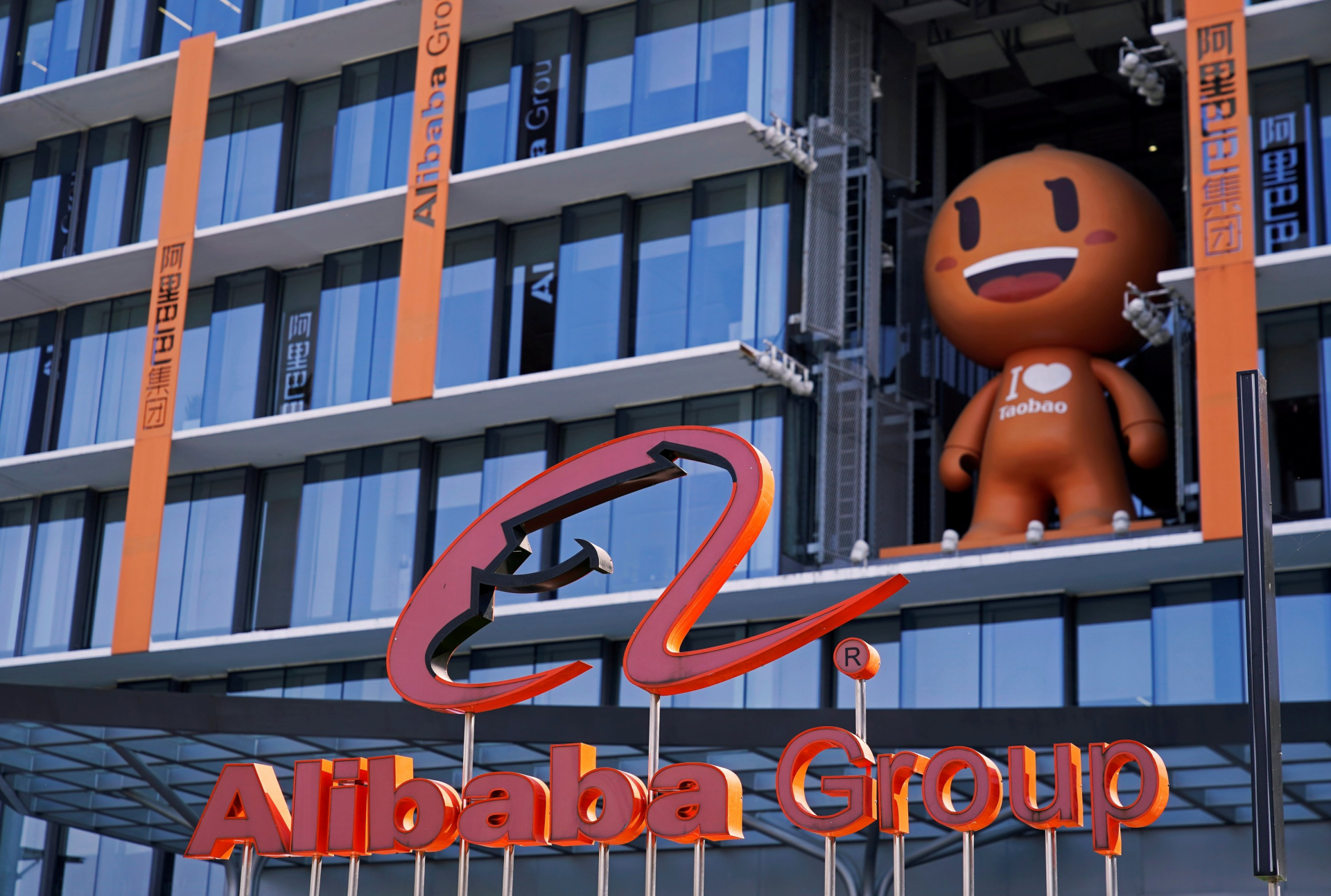 Photo: Reuters
Critics say Chinese companies enjoy the trading privileges of a market economy -- including access to U.S. stock exchanges -- while receiving government support and operating in an opaque system. In addition to disclosure of audits, the U.S. initiative would require foreign companies to disclose if they're controlled by a government, according to Bloomberg.
Under a law signed by Trump in December 2020, a company would be delisted only after three consecutive years of non-compliance with audit inspections, and it could return by certifying that it had retained a registered public accounting firm approved by the SEC. The three-year clock wouldn't start ticking until the SEC drafts rules for how the law will be carried out. The SEC kick-started that practice with a March 24 announcement seeking public comment on the type of disclosures and documentation that firms will have to share.
Alibaba -- by far the largest U.S.-listed Chinese corporation -- for one. On a post-earnings call in May 2020, it stressed that its books are audited under U.S. standards by a major accounting house. In all, the PCAOB says it's blocked from reviewing the audits of about 200 companies based in China or Hong Kong, including Alibaba, PetroChina, Baidu and JD.com. Chinese companies traded in the U.S. have a cumulative market capitalization in excess of $1.8 trillion.
They say Chinese national security law prohibits them from turning over audit papers to U.S. regulators.
Companies from around the globe are attracted by the liquidity and deep investor base of U.S. capital markets. They offer access to a much bigger and less volatile pool of capital, in a potentially speedier time frame. China's own markets, while giant-sized, remain relatively underdeveloped. Fund-raising for even quality companies can take months in a financial system that is constrained by state-owned lenders. Dozens of firms pulled planned IPOs this year after regulators tightened listing requirements to protect the retail investors who dominate stock trading, as opposed to the institutional investors and mutual-fund base active in the U.S. And until recently, the Hong Kong exchange had a ban on dual-class shares, which are often used by tech entrepreneurs to keep control of their startups after going public in the U.S. It was relaxed in 2018, prompting big listings from Alibaba, Meituan and Xiaomi.
Chinese Foreign Ministry spokeswoman Hua Chunying has said Beijing "firmly opposes politicizing securities regulation." The China Securities Regulatory Commission said the bill undermines global investor confidence in U.S. capital markets. China has issued rules to protect its firms from "unjustified" foreign laws and threatened to create its own list of "unreliable entities," but it remains unclear what concrete actions Beijing will take in retaliation.