World Vision Vietnam continues to provide more aid for vulnerable
In order to promptly support children and the communities in Tram Tau District (Yen Bai Province) to address the most urgent needs with life-saving assistance and speed up life re-building process, World Vision Vietnam has implemented the COVID-19 Response and Early Recovery Program with aid sources from the Korean International Cooperation Agency (KOICA).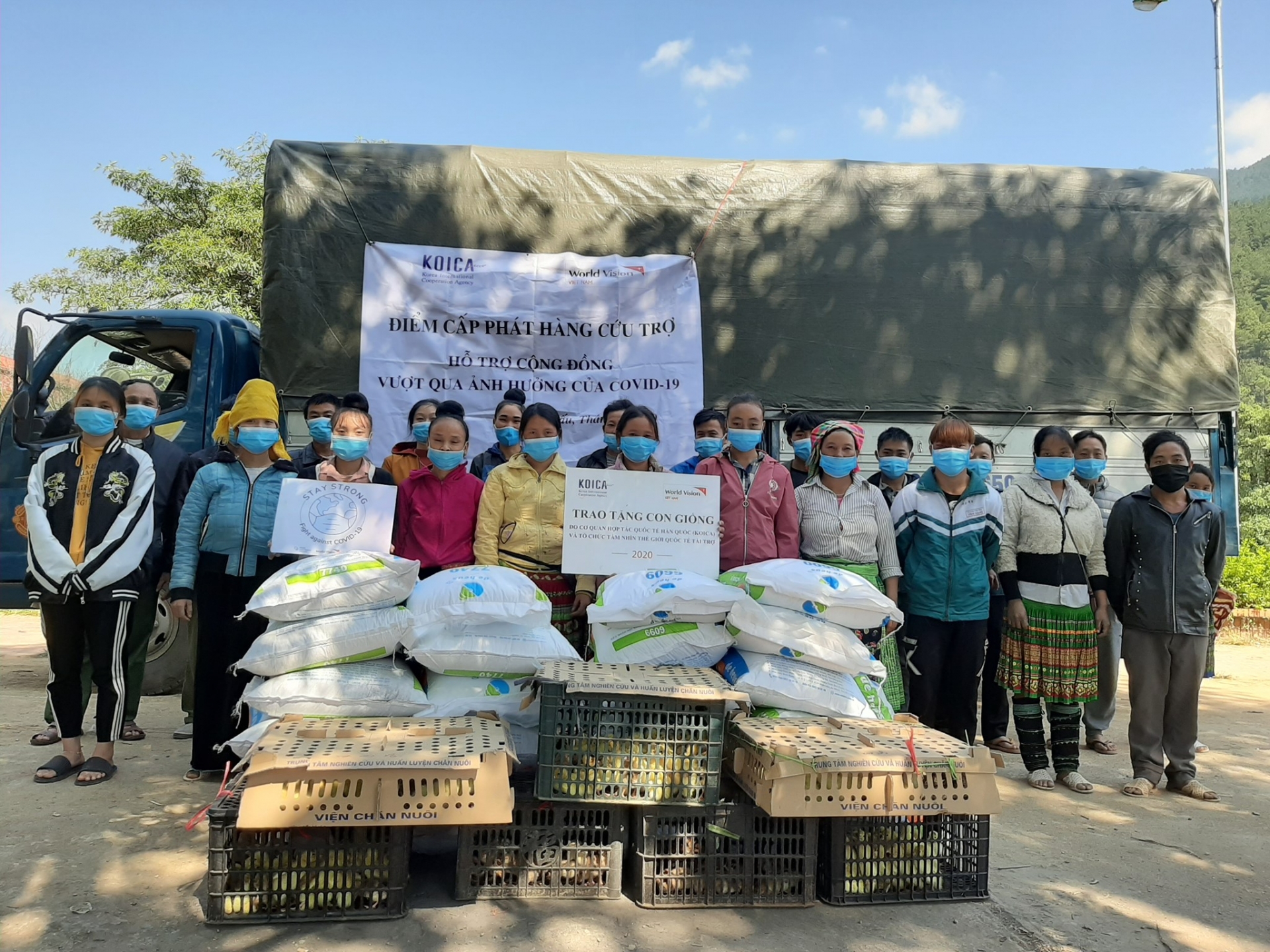 World Vision's COVID-19 Response and Recovery Program benefits Tram Tau District. Source: World Vision Vietnam
From October to December 2020, 428 H'Mong families in Tram Tau District have received support to alleviate the economic challenges posed by COVID-19.
The budget of USD 15,101 funded by KOICA has enabled: 428 families to restart their agricultural production with 17,120 ducklings, poultry feed, and vaccines together with vegetable seeds of various types; 56 husbandry training sessions to be conducted for the recipients of ducklings and seeds and packages of medical face masks, hand sanitizers and thermometers to reach health centers in the 6 project communes.
Last week, with EUR 92,754 aid from the Germany's Relief Coalition's emergency aid (Aktion Deutschland Hilft), World Vision Vietnam also has distributed 894 essential food packages to 894 vulnerable households in Minh Long District, Quang Ngai Province.
Similar distribution events have been conducted in other project areas of the organization in Quang Tri, Quang Nam and Quang Ngai Provinces.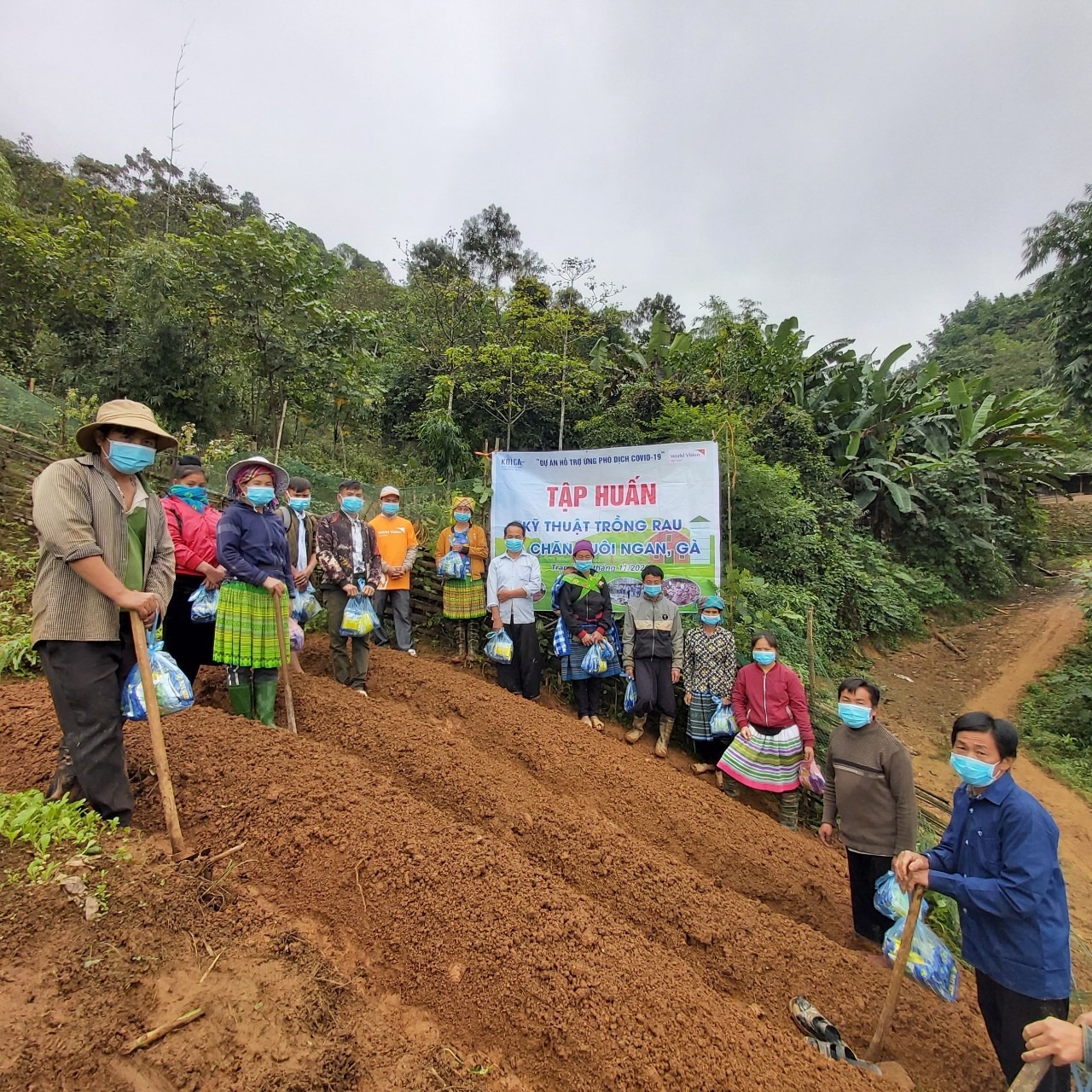 Husbandry training sessions to be conducted for the recipients of ducklings and seeds. Source: World Vision Vietnam
Storm No. 9 landed in Minh Long District, Quang Ngai Province on 28 October 2020, seriously affecting the lives of people here. It is estimated that 956 houses have their roofs blown off; Many educational, medical, and clean water facilities, roads, and bridges were seriously damaged. The total value of damage amounted to more than VND 140 billion.
World Vision started working in Vietnam in 1988. Since then, the organization has implemented many relief and development programs, partnering with the Vietnamese government, other NGOs, and communities. World Vision's long-term development programs are currently operated in 18 cities and provinces throughout Vietnam.
Last week, together with 49 other international organizations, World Vision Vietnam was honored to receive certificates of merit in recognition of the organization's contributions from the Vietnam Union of Friendship Organizations (VUFO)./.
Overseas Vietnamese
Vice President Vo Thi Anh Xuan had meetings with several Thai leaders and high-ranking officials within the framework of her visit to Thailand to attend the Global Summit of Women (GSW) 2022.