World's first air "travel bubble" to be launched between Singapore and Hong Kong starting Nov.22
"Travel bubble" flights between Singapore and Hong Kong will be officially conducted starting November 22 with one flight per day into each location carrying maximum of 200 passengers.
Under the new guidelines, passengers will be allowed to travel between the two locations without the need to isolate on arrival. Instead, they will be required to undergo a Covid-19 test and provide a negative result within 72 hours before departure. All travelers arriving in Hong Kong will also be required to take a Covid-19 test at the airport upon arrival, CNBC reported.
There will be no restrictions on the purpose of travel and no requirement for a controlled itinerary or sponsorship. However, travelers must have no travel history to any place outside of Hong Kong or Singapore within 14 days prior to departure.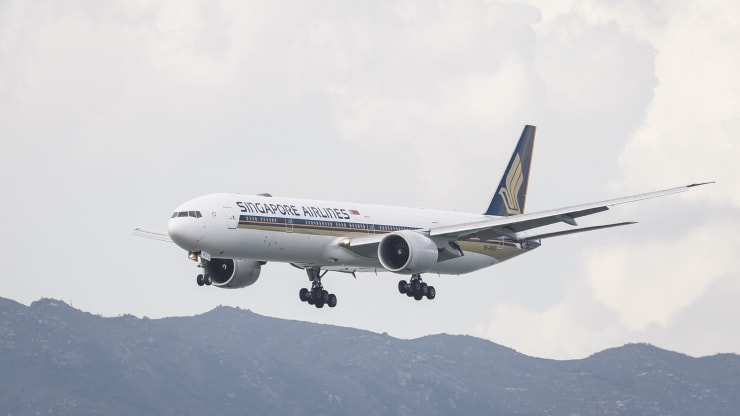 A Boeing 777-312(ER) passenger plane belonging to Singapore Airlines lands at Hong Kong International Airport on August 01 2018 in Hong Kong, Hong Kong. Photo: CNBC
Arrivals will be subject to local Covid-19 restrictions in the respective markets, such as downloading a contact tracing app and wearing masks. Any travelers who contract the virus will be required to bear their own medical costs.
Flights will be initially limited to one per day into each city with a limit of 200 travelers on each flight.
If the coronavirus situation does not deteriorate in either city, flights are expected to increase from Dec. 7 to two per day into each city. However, should the weekly average of confirmed cases exceed five per day on either side, the bubble will be suspended for two weeks, Hong Kong's Secretary for Economic Development and Commerce, Edward Yau noted.
Singapore Minister for Transport Ong Ye Kung said at a news briefing that this was the first travel bubble of its type and may be used as a template for other countries, if successful. The travel bubble will help ensure a brighter future for the city-state's Changi Airport and Singapore Airlines.
Travel bubbles are seen as key to reopening borders ahead of the rollout of an effective and internationally recognized vaccine, he stressed.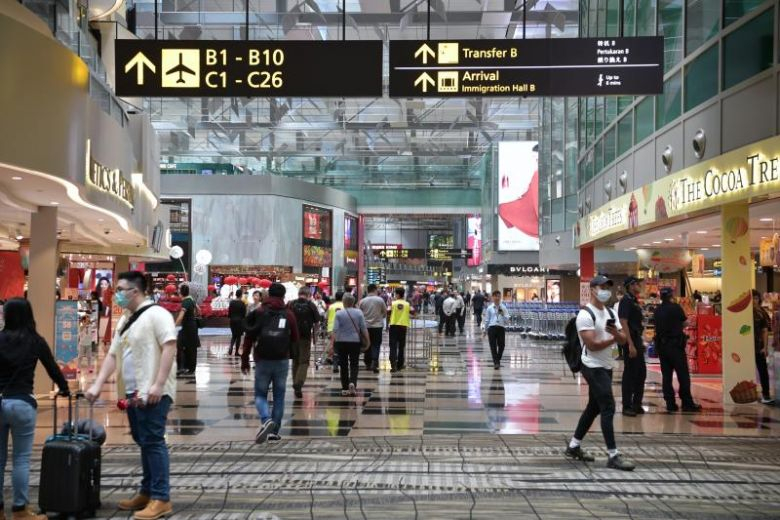 Photo: The Strait Times.
"The Hong Kong-Singapore air travel bubble is a step in the right direction to reboot international travel in the region," IATA's Regional Vice President for Asia Pacific, Conrad Clifford said. "We look forward to seeing Hong Kong and Singapore expand this arrangement with other destinations, and for other governments to adopt a similar approach."
Without domestic air travel markets, the two Asian business hubs are heavily reliant on international travel. Last year, Hong Kong recorded more than 453,000 visitor arrivals from Singapore, while Singapore received 489,000 visitors from Hong Kong, according to the respective cities' official statistics.
As reported by Bloomberg, ticket prices have risen in anticipation of the Hong Kong-Singapore bubble. The lowest fares on Singapore Airlines economy class rose to S$678 ($500) for return flights in December, up from S$557 earlier this month, according to the carrier's website. The airline doesn't plan to use its Airbus SE A380 superjumbos for flights to and from Hong Kong when an agreement on opening up is reached, Lee said.
Previously, Singapore unilaterally lifted border restrictions to visitors from Vietnam, saying Vietnam has comprehensive public health surveillance systems and has successfully controlled the spread of the COVID-19 outbreak.
Meanwhile, Hong Kong is said to be in talks with 10 countries, including Japan and Thailand, over similar arrangements.