1 billions tree's planting project to set in Vietnam over five years
By the end of 2025, 1 billions trees will be planted sucessfully for the country's sustainable growth,the Ministry of Agriculture and Rural Development (MARD) is seeking the Prime Minister's approval.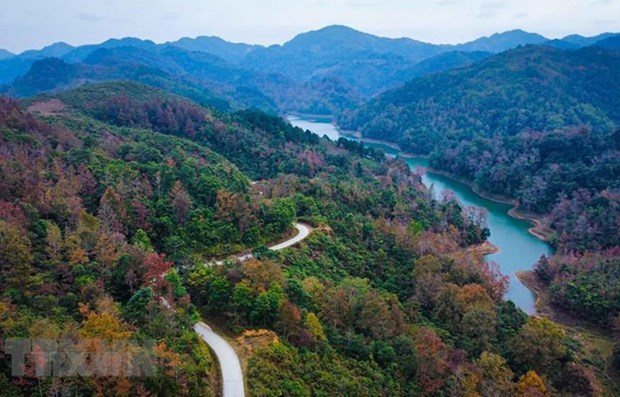 The Ministry of Agriculture and Rural Development (MARD) is seeking the Prime Minister's approval for a project on planting at least 1 billion new trees by the end of 2025 (Photo: VNA)
The ministry built the project in implementing the Government's Resolution No 178/NQ-CP and the Prime Minister's Decree No 45/CT-TTg which were issued in December.
Of the 1 billion trees, 690 million will be scattered around urban and rural areas and 310 million planted in protected, special, and production forests, according to Vietnamplus.
The target for this year is 182 million trees, with 204.5 million to be planted each year in the 2022-2025 period.
Funding for the project will be sourced primarily from private capital and public investment.
MARD will review a set of criteria for tree planting to be included in its overall criteria for new-style rural building during the five-year period. The Ministry of Construction will also develop a policy for managing and developing trees in urban areas.
Planted forests in Vietnam enhance ecosystem goods and services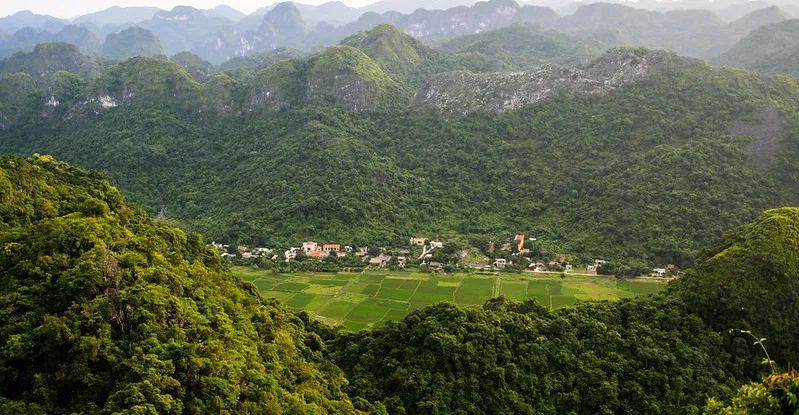 Village in Vietnam. CIFOR/Terry Sunderland
According to Forests News, bouncing back from the impact of war involves not only rethinking and reshaping policies to repair social, cultural and economic infrastructures, but requires concerted efforts to restore damaged biodiversity and degraded landscapes.
Some two thirds of Vietnam's planted forests, mainly consisting of Acacia and Eucalyptus trees, are managed by smallholders.
These reforestation efforts, primarily designed to meet demand for industrial-use timber and boost incomes in rural areas, place Vietnam among other Asian countries that have increased forest cover and enhanced many forest ecological functions, according to the authors of a new research paper published in Forests journal.
"While there is good understanding of the extent of these new forests, there has been little investigation of the ecosystem services they provide," said Kiran Paudyal, lead author on the paper. "Ecosystem services are the direct and indirect contributions of ecosystems to human well-being. These include provisioning, regulating and habitat services."
Scientists with the Center for International Forestry Research (CIFOR), Australia's University of Melbourne (UoM) and the Vietnam Academy of Forest Sciences (VAFS) measured the ecosystem services provided by Vietnam's planted forests using a framework developed by CIFOR and UoM researchers.
The scientists assessed land-use change between 2005 and 2015 in Quang-Tri and Thien-Hue provinces in central Vietnam, where national and provincial governments have been supporting forest restoration for watershed protection and timber production since the 1980s.
Intensively managed, planted forests must be considered as part of such long-term sustainable forest landscape restoration strategies as the Bonn Challenge, the scientists said. The Bonn Challenge is a commitment to restore 150 million hectares of the world's deforested and degraded land by 2020, and 350 million hectares by 2030 agreed during the 2014 U.N. Climate talks as part of the New York Declaration on Forests.
Planted forests can take economic pressure off of natural forests, provide livelihoods and support local industry development, Keenan said.
"The expansion of planted forests is considered a great contribution to enhancing Vietnam's forest cover, ecosystem services and poverty reduction," said Vu Tan Phuong, a deputy director at VAFS.
Other countries are implementing tree planting, planted forests and ecosystem restoration as part of nature-based solutions to reduce greenhouse gas emissions and the future impacts of climate change, Forests News reported.
"By working with local communities and integrating planted forests into the landscape, we can develop programs that will provide many direct and indirect benefits," Baral said.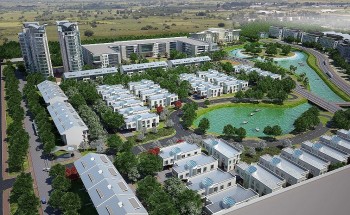 Economy
Recently, the Eco-Industrial Park Project Management Board in Vietnam, the Ministry of Planning and Investment in collaboration with the Vietnam Cleaner Production Center held an online capacity development workshop on. "Resource efficiency, Cleaner production and Industrial symbiosis".